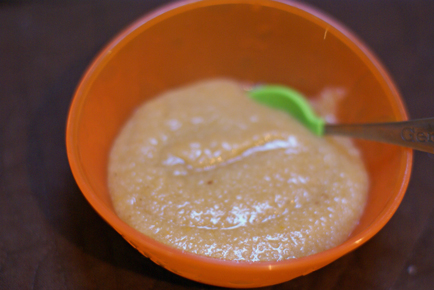 A while back we discovered Cream of Rice cereal when Ryan was on a gluten-free diet. (We have since learned he is only sensitive to rye, but not other wheat products.)  When cleaning out the pantry and stockpile recently, I discovered a box of Cream of Rice cereal behind some cans.
Charlie about jumped out of his skin, he was so excited!  We used to "bury" frozen blueberries and drizzle honey over the top, before stirring in some milk. The frozen blueberry treasure hunt was perfect because the boys would be so impatient to eat their breakfast…and the frozen blueberries would cool down the hot rice cereal in less than a minute!
Simple mix-ins after you make the cream of rice…
I'm not going to give exact measurements…as it will depend on how much cream of rice you make, and how much you put into each bowl.  I will give you a visual below. A normal size cereal bowl.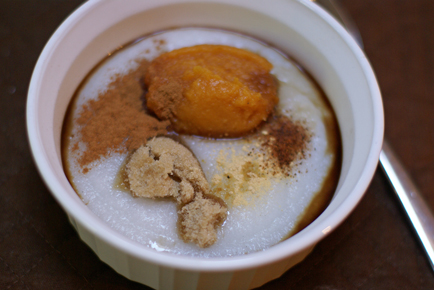 Thankfully, they both enjoyed the pumpkin version, as much as they like their blueberry treasure hunt version! (Baby enjoyed it too!)
Have you ever tried Cream of Rice cereal?!