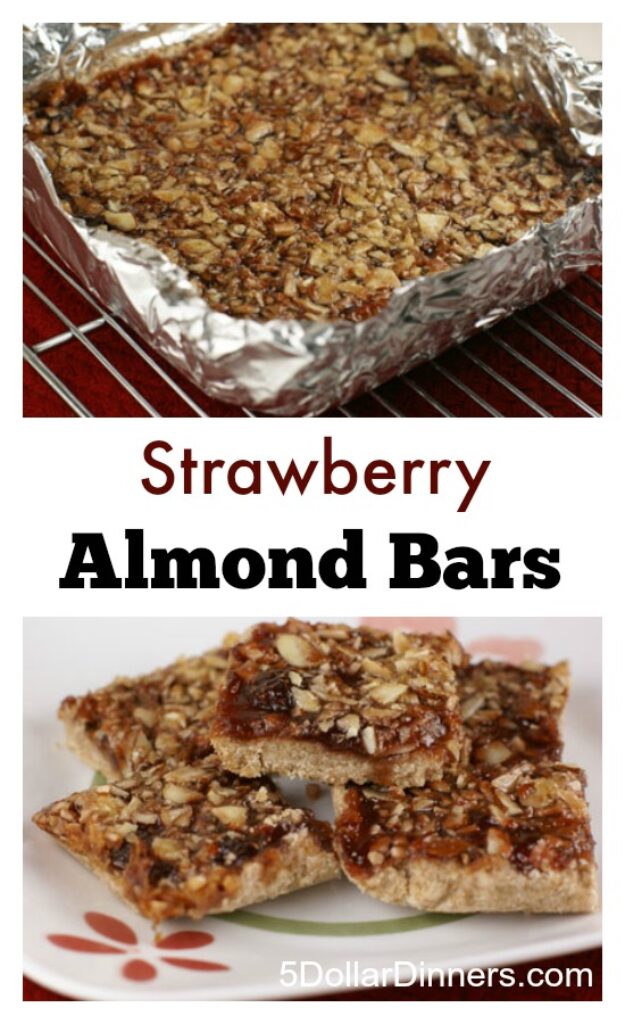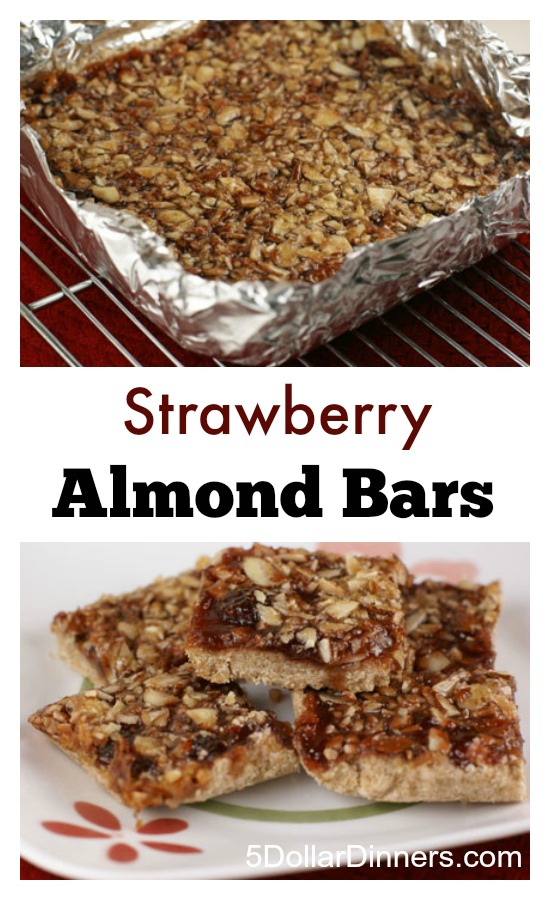 I absolutely love the almond flavor combined with the strawberry flavor.  When I have cold cereal for breakfast, it's usually Rice Chex (or the store brand…whichever ends up being cheaper that week!) with Almond Milk and Sliced Strawberries.
Simple, but so delicious.  The almond and strawberry flavors are kinda like chocolate and peanut butter.  They just work.
These bars…they just work.
And I'm now wishing I'd doubled this recipe.
*sigh*
A couple quick tips…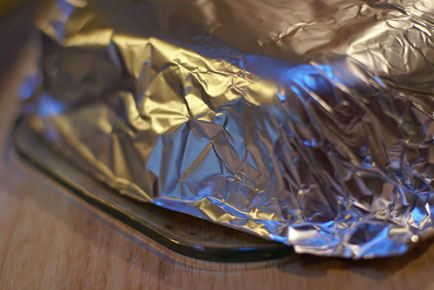 When a recipe calls for a foil lined baking dish or pan, form the foil around the outside of the dish.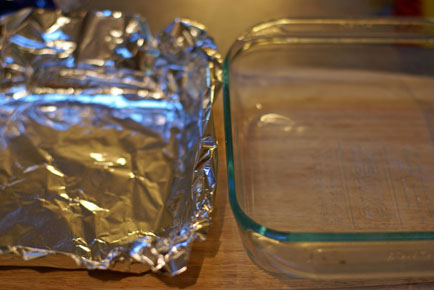 Take it off the bottom of the dish, flip the dish upright and then place the foil right into the dish.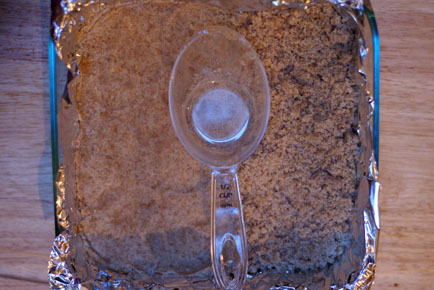 When asked to press a crust into the baking dish/pan/foil, use the bottom of the measuring cup that you used for measuring ingredients.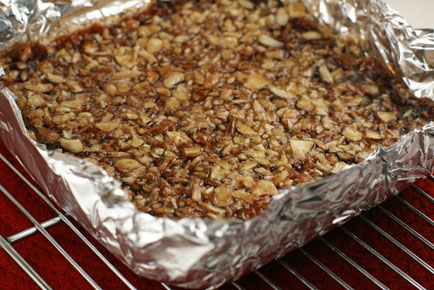 When letting the bars cool, remove the foil portion from the baking dish after about 5 minutes.  And they'll cool much faster.
Best part about the foil. No Mess Clean-up.
The bars. Yum. Yum. Yum.
(And I imagine this could be easy converted to a gluten-free recipe by using an all-purpose GF baking mix.)
Strawberry Almond Bars

Adapted from Crisco's Cherry Almond Bars

Ingredients

1 1/2 cups whole wheat flour
1/4 cup brown sugar
Pinch salt
6 Tbsp canola or vegetable oil
1/2 tsp vanilla extract

(

or use homemade vanilla extract

!)

3/4 cup strawberry jam/jelly/simply fruit
2 Tbsp almond milk
Topping:

1/2 cup chopped almonds
1/4 cup brown sugar
2 Tbsp canola or vegetable oil

Directions

Preheat oven to 350. Line an 8×8 inch baking dish with foil.  Then coat lightly with cooking spray.
In a mixing bowl, combine the flour, brown sugar and salt.  Stir in the oil, 2 tsps of water and vanilla extract.  Toss with a fork until crumbly.  Press the crust evenly into the base of the baking dish.
Bake for 15 minutes.
Meanwhile, in a small bowl stir together the strawberry jam/jelly/fruit spread with the almond milk. (Regular, soy, rice milk will do.)  In the same bowl that you mixed the crust, toss together the chopped almonds, brown sugar and oil.
After 15 minutes, spread the jam/jelly over the warm crust and then sprinkle the almond topping evenly over the jam/jelly.
Bake for 20 more minutes. Let cool completely. (This may take over an hour.)
Cut into bars and store in refrigerator.