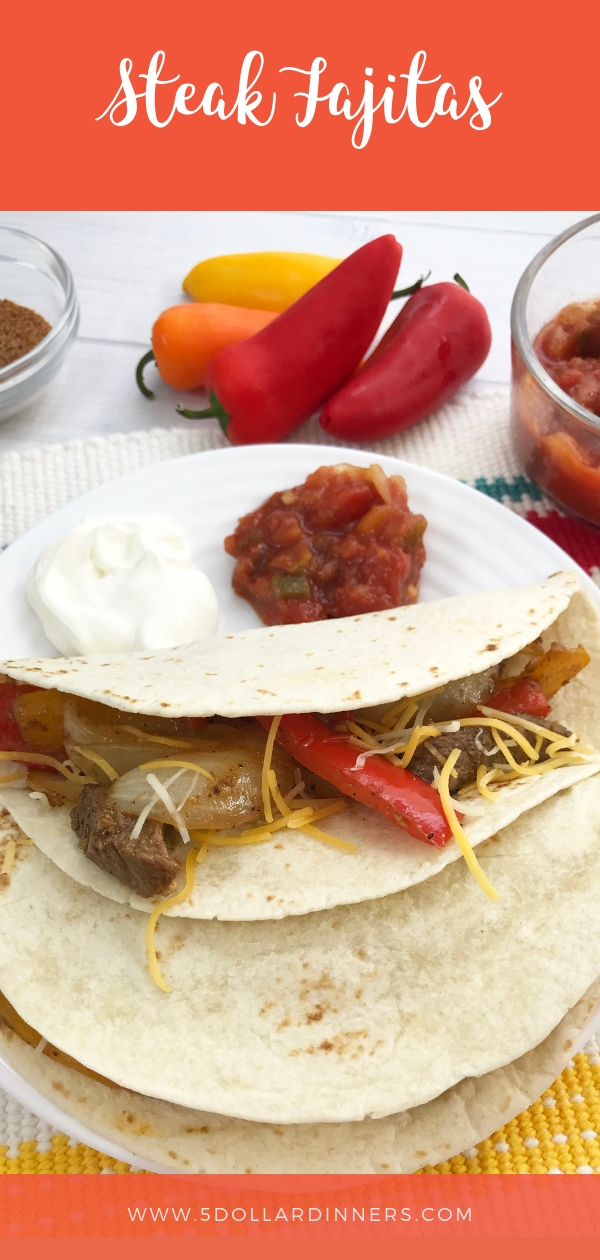 LOVE ME SOME STEAK FAJITAS!
Especially those made with love and care….and homemade fajita seasoning!
This is one of those "everyone at the table will polish their plates" meal for the Chase family.
And I don't make them often enough?!?!
There's just something about fresh, sauteed peppers and onions with a homemade spice mix….it makes for such a delightful dinner!
Here's a quick snapshot and how it goes…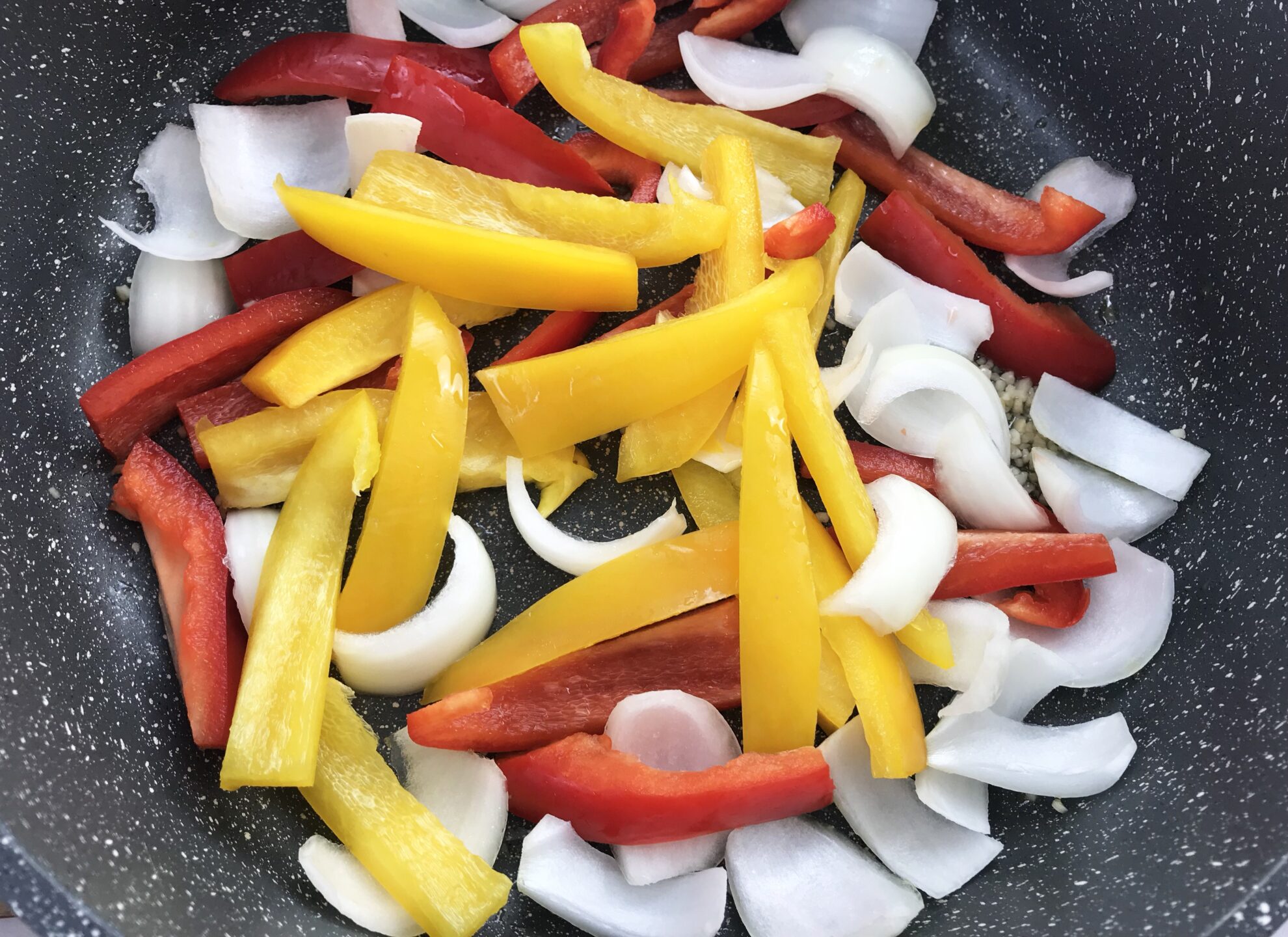 Saute the peppers and onions with some GARLIC! 😉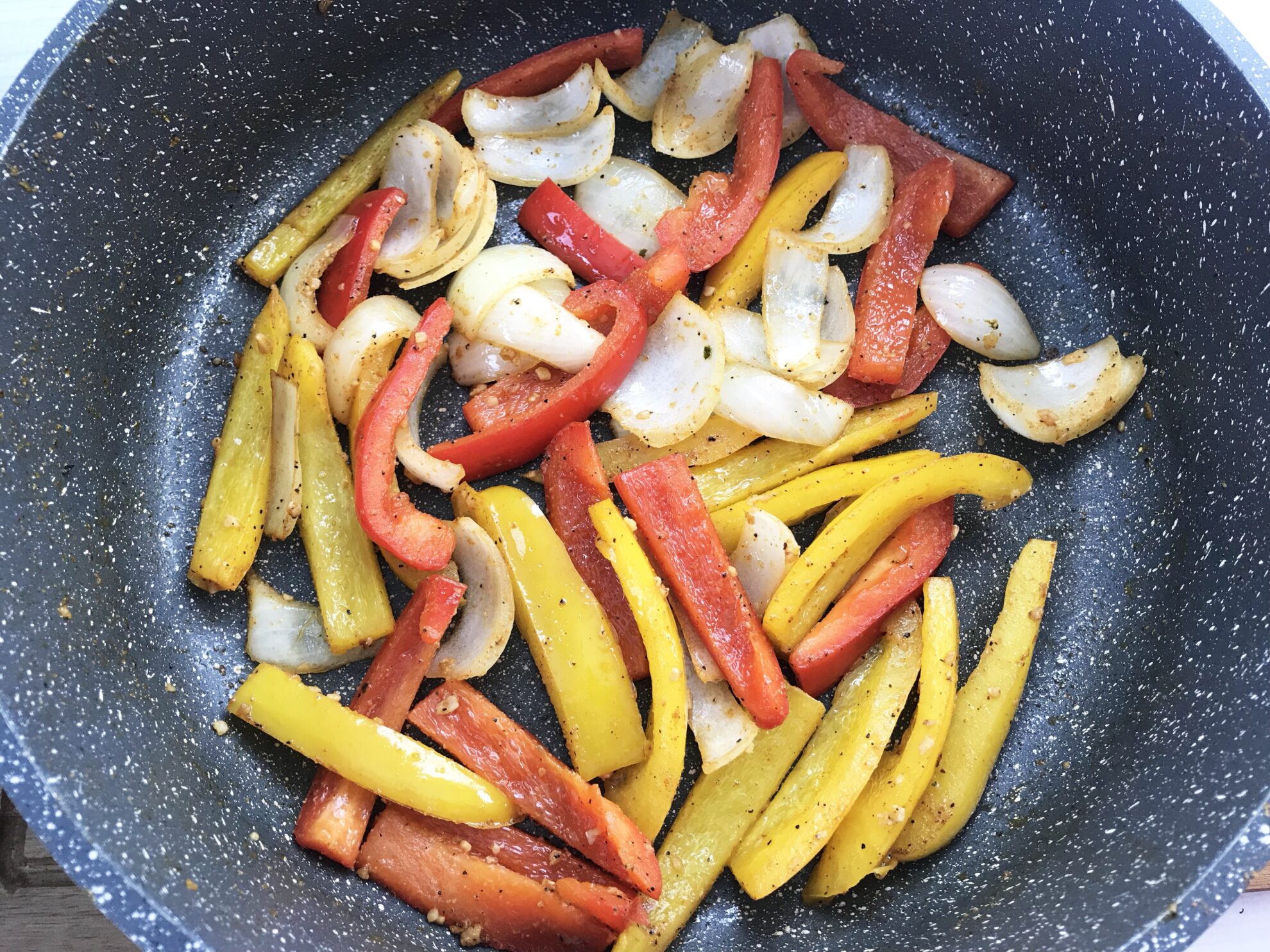 Bring up all the flavors with some homemade fajita seasoning.
Once the peppers and onions are done…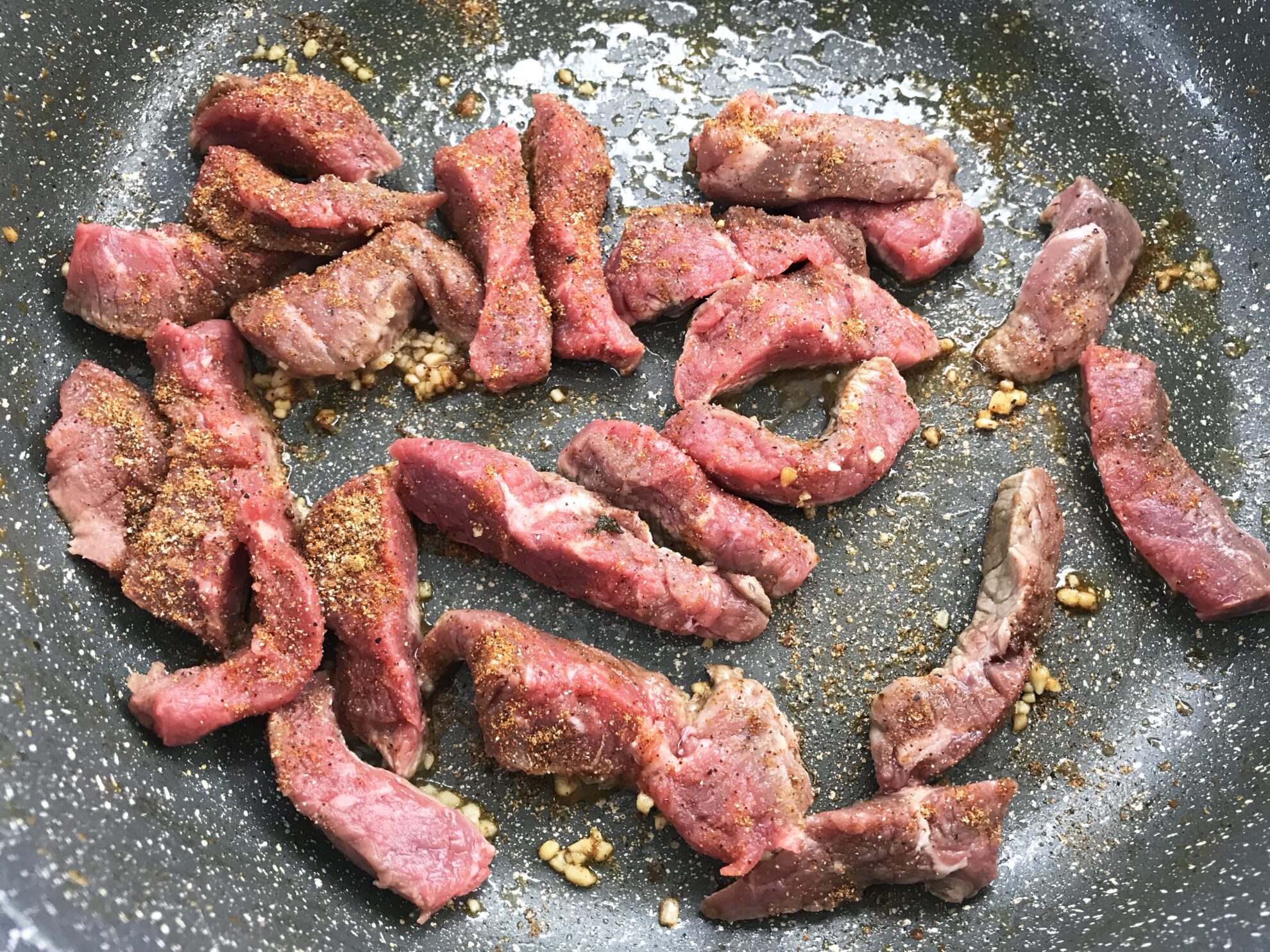 Saute the steak pieces in the same skillet, then toss the peppers and onions back in to bring together all the yummy fajita flavors.
Serve on tortilla (or over rice, or cauli-rice!) with favorite garnishes!
Enjoy!
P.S. Here's the Keto version we recently shared – Keto Steak Fajitas!
Grilled to perfection and so easy to make!
Ingredients
1/2

lb.

top sirloin steak, sliced into 2-3" strips

2

Tbsp

olive oil

1

Tbsp

lime juice (optional)

2

tsp

minced garlic

1/2

tsp

chili powder

1/2

tsp

cumin

1/2

tsp

red pepper flakes

1

small

onion, cut into pieces

1

red pepper, seeded and cut into thin strips

1

yellow pepper, seeded and cut into thin strips

Salt and pepper to taste

Flour tortillas

Garnishes: salsa, sour cream, shredded cheese
Instructions
In a small bowl, combine the chili powder, cumin and red pepper flakes.

In a large skillet or saute pan, heat the olive oil and minced garlic on medium heat.

Toss the pepper and onions in the pan with the garlic and saute for 3 to 5 minutes, then add half of the seasonings and saute another 3 minutes. Remove the sauteed peppers and onions from the pan and set aside on a plate.

To the same skillet, add the steak strips and remaining seasoning and saute for 8 to 10 minutes, or until cooked through. Toss in the peppers and onions back into the pan and saute together another 3 minutes.

Remove from heat and spoon steak, peppers and onions onto flour tortillas. Garnish with sour cream, salsa and shredded cheese.

Serve Steak Fajitas with favorite garnishes, if you're really feeling festive, with rice and beans for side dishes!