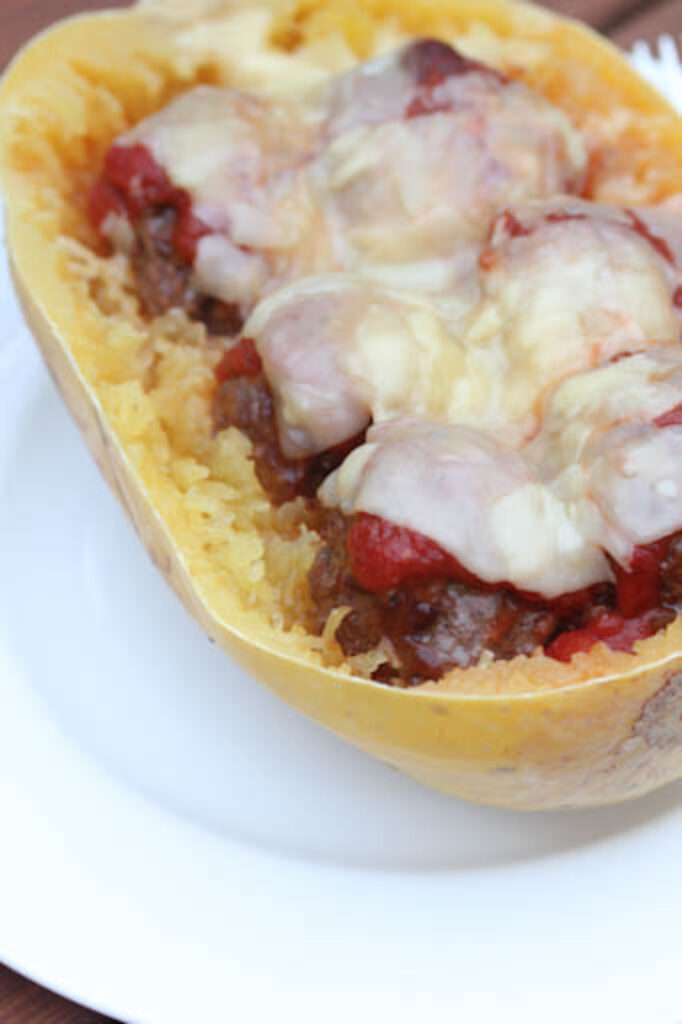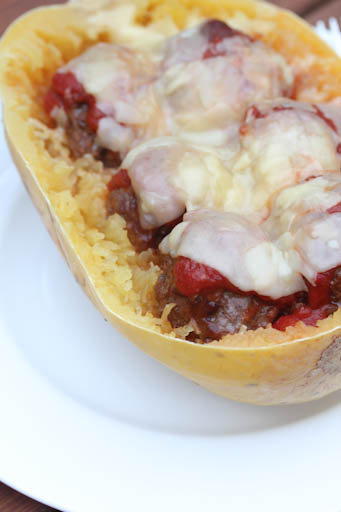 Supercalifragilis-delicious. That's what I'm calling this one.
Recently, we switched our oldest son back onto a gluten free diet to see if it helps with his SPD and attention troubles. I thought it would be like pulling teeth to get him to avoid many of the things he loves, but it's not been so terrible. I thought that he'd balk at things like spaghetti squash, but he's been actually enjoying it, in place of pasta. Definitely cheaper than gluten free pasta. (Which, if you are doing gluten free pasta…definitely check prices for your favorite brand on Amazon! For me at least, those prices are better than grocery store prices!)
I came across this concept from Iowa Girl Eats and knew we had to try it…and it was a big hit!
Meatball Recipes that would work well with this…
Bon Appetit y'all!Â
Ingredients
1

medium

spaghetti squash

12 cooked meatballs (I had some of these cooked herbed meatballs in the freezer.)

2

cups

spaghetti sauce

1 to 2 cups shredded mozzarella, parmesan or pizza blend cheese
Instructions
Preheat the oven to 400. Add about 1/4 inch of water to a 9x13 inch glass baking dish.

Cut the spaghetti squash lengthwise and place flesh side down in the baking dish. Cover with foil and put in the preheated oven for 60 minutes. Once cooked, remove carefully, flip them over, remove the seeds and loosen the 'spaghetti strands' inside the squash.

Prepare the meatballs if needed. These baked meatballs are perfect with this recipe. Bake them alongside the squash in the oven, if need be.

To each squash half, nestle 4 to 6 meatballs inside and then add about 1 cup of spaghetti sauce over the meatballs. Sprinkle with the shredded cheese. Repeat for the other half of the squash. Return to the oven for about 10 to 15 minutes, or until the cheese has melted.

Serve Spaghetti Squash meatballs, as is or with a side of veggies. (Note: spaghetti squash is very filling so you might not need another side dish!)