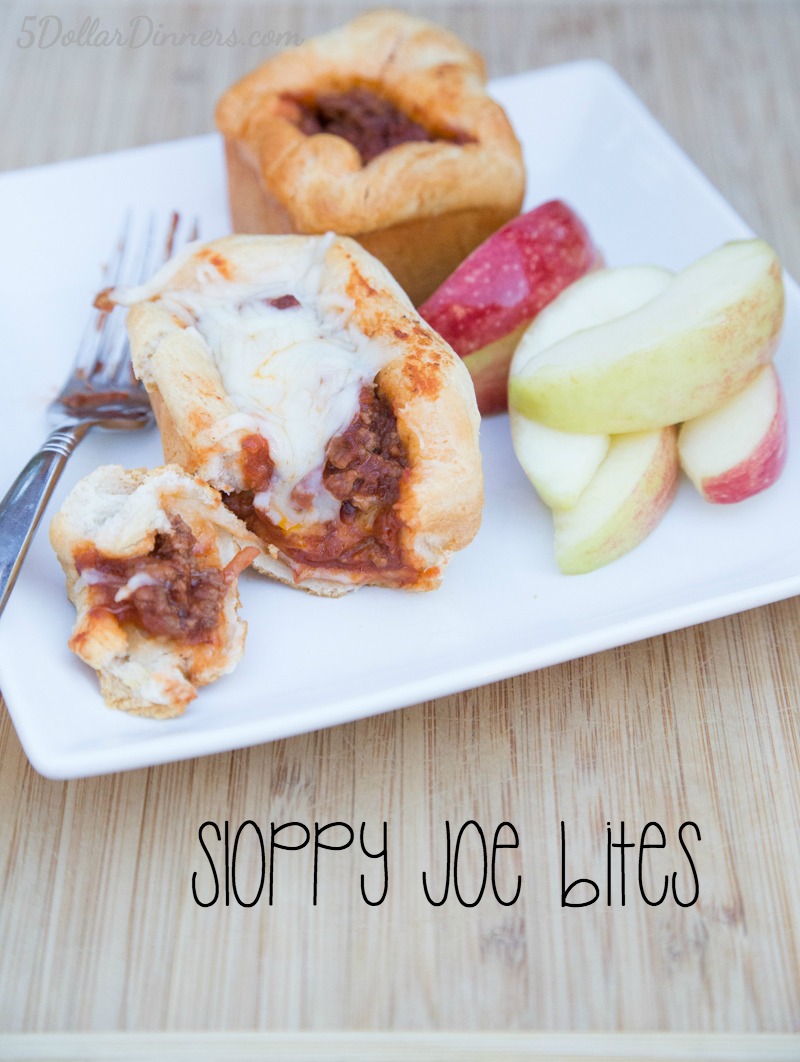 When I saw these little gems on my friend Shelley's website, I knew we had to have them…that the boys would love them…and that they would make it on the regular rotation!
Our family pretty much loves anything sloppy joe related, these included. Instead of dropping these onto a bun, you bake the meat into biscuit dough.
You can totally make your own biscuit dough if you're not into canned dough.
These babies are a simple dinner that takes just a few minutes to put together and bake. I had 2 little helpers helping me…if you look closely enough, you'l see a 2 year old arm in one of the picts below. Here's how they work: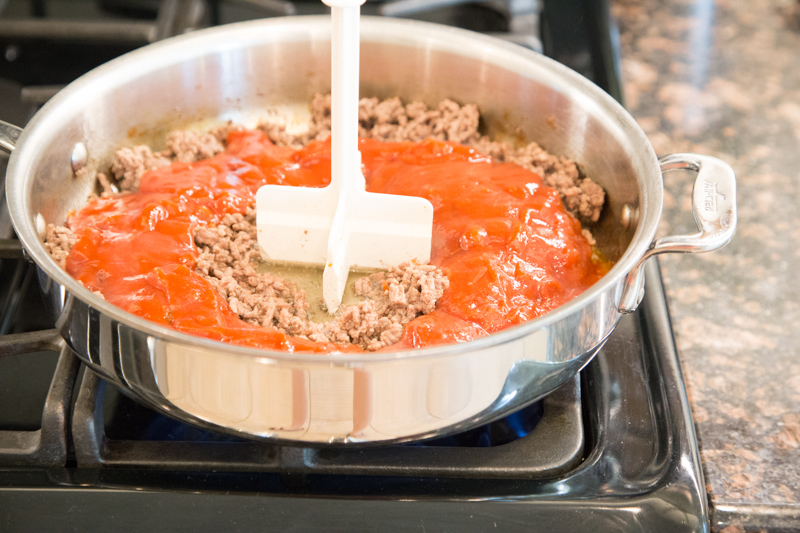 Beef and sauce.
Use a can from the store. Or make your own sloppy joe mix and sauce.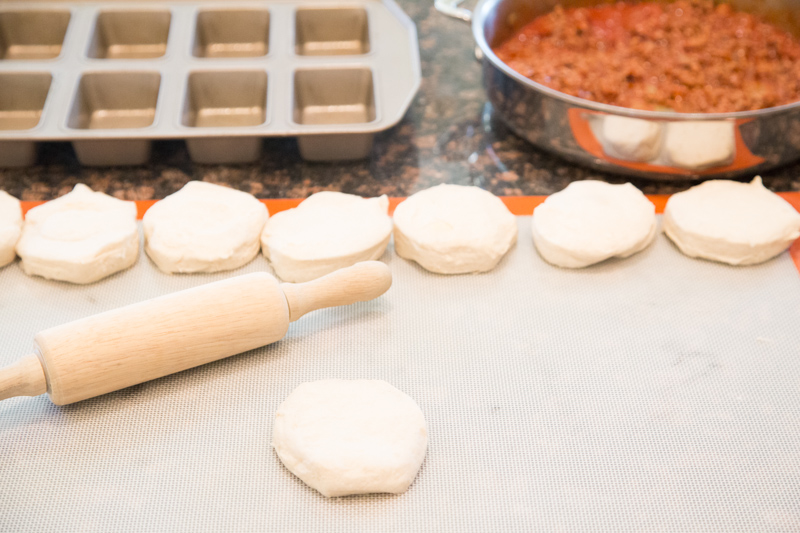 Biscuits ready to be flattened.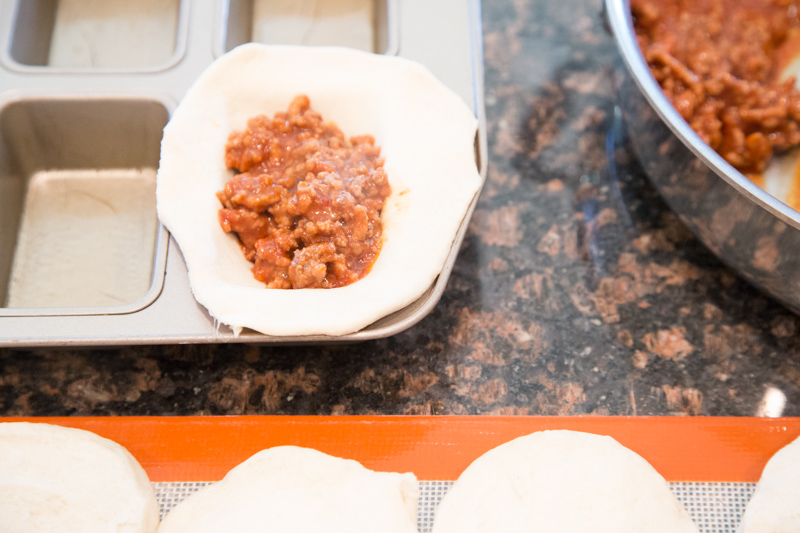 Place the dough into the muffin tin well and push it in a little. We LOVE this little square muffin pan because it's just fun!
Then add the meat and it will 'drop' into the well.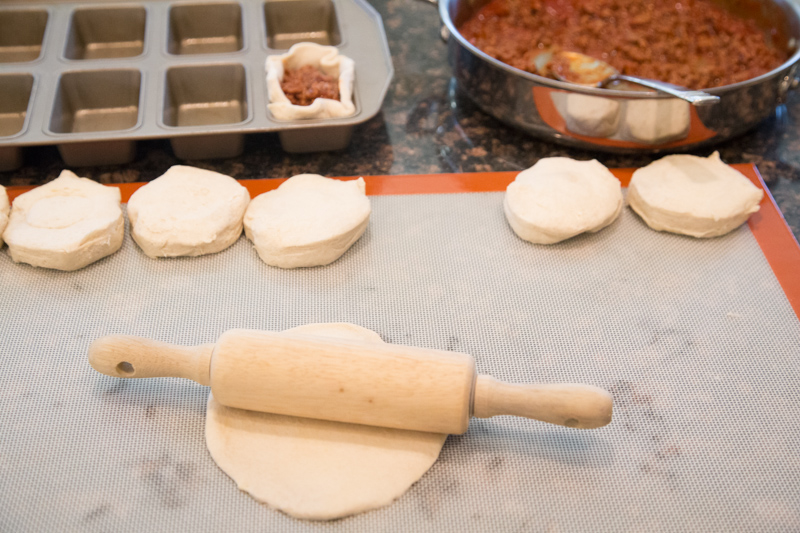 Keep rolling and repeating.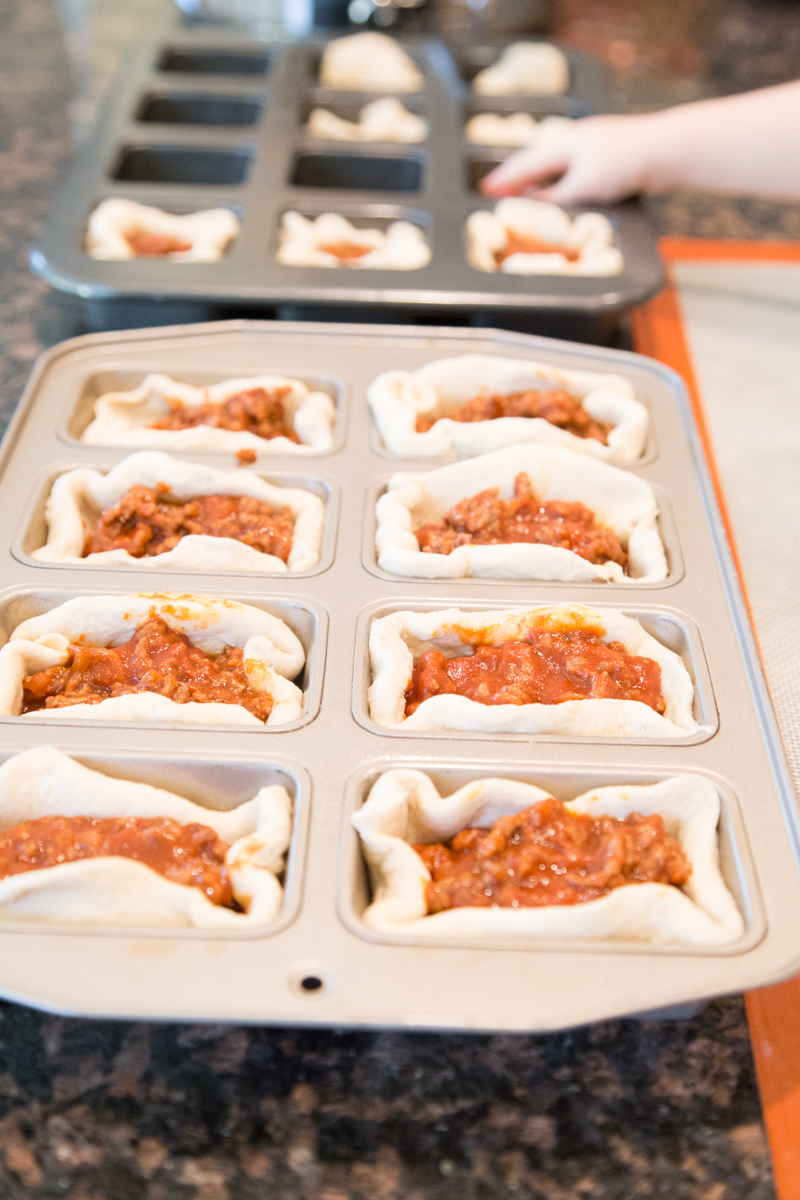 Ready for the oven!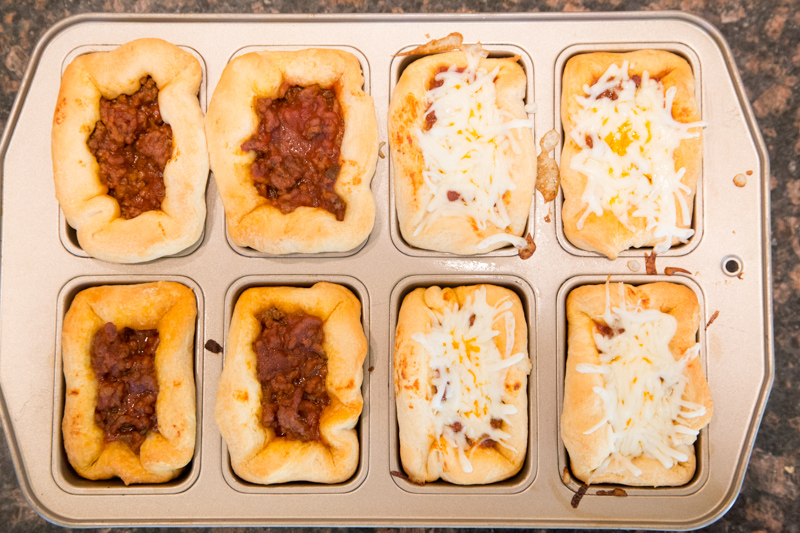 Baked.
Part with cheese, part without.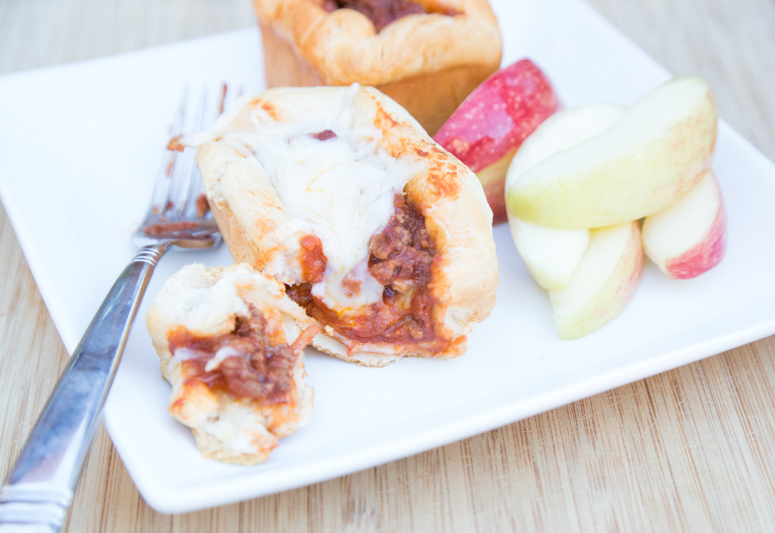 Take a bite.
Let it get sloppy.
Perfect little bit size sloppy joes! Sure to be a new kid favorite!
Ingredients
2

cans of biscuits

8 or 10 count

1

lb.

ground beef, browned

15

oz

sloppy joe mix

homemade sloppy joe mix

1-2

cups

shredded cheddar cheese

Side dish - fresh fruit or veggies
Instructions
Preheat oven to 350. Lightly grease muffin tin wells with non-stick cooking spray. (For fun, use my favorite square pan!)

Brown the ground beef and drain. Add the sauce and let simmer while you roll the dough.

Roll the biscuits out on the floured surface and press gently into the muffin tin wells.

Drop a spoonful of the meat sauce into the biscuits and press all the way into the well.

Top with a pinchful of shredded cheese.

Bake in the preheated oven for 10-12 minutes.

Serve Sloppy Joe Bites with fresh fruit or veggies.
Disclaimer: As an Amazon Associate, I earn commissions on qualifying purchases. Reviews, opinions are my own.