This Creamy Dijon Dill Sauce goes perfectly with these grilled Shrimp Kabobs!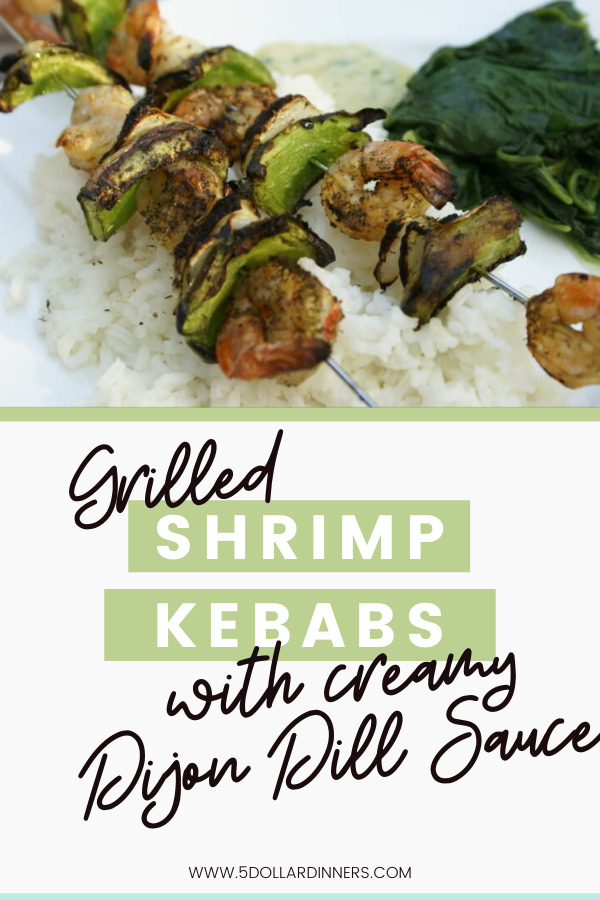 I thought I'd try a new sauce for kabobs. Because everything is better with sauce!
I intended this for grilled salmon, but ended up making shrimp kabobs.
A little experiment if you will! Plus, my first harvest from the garden!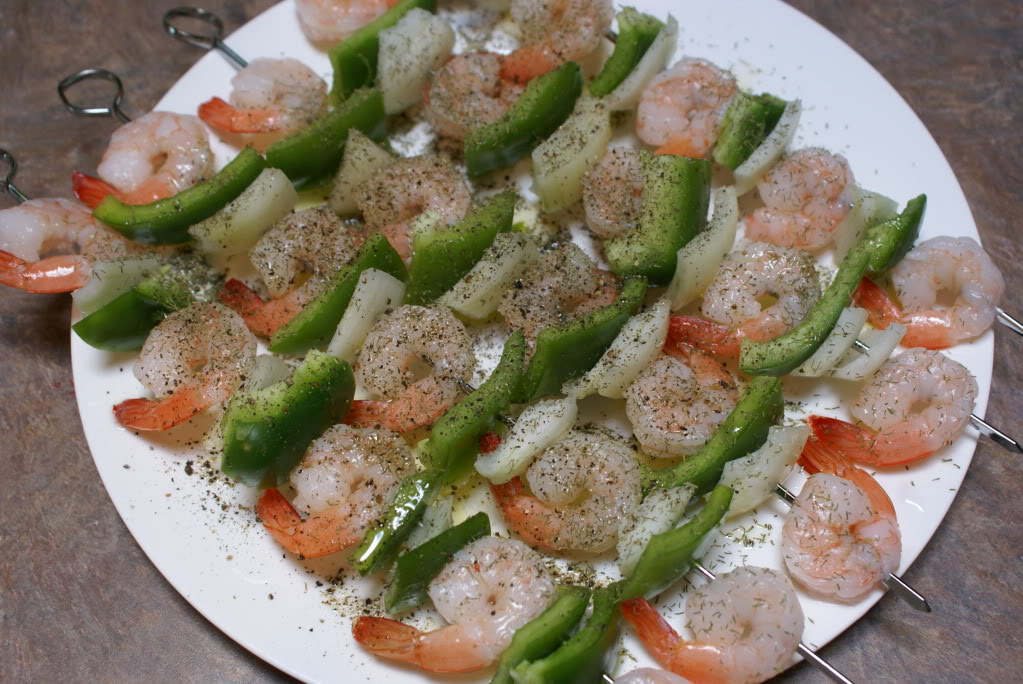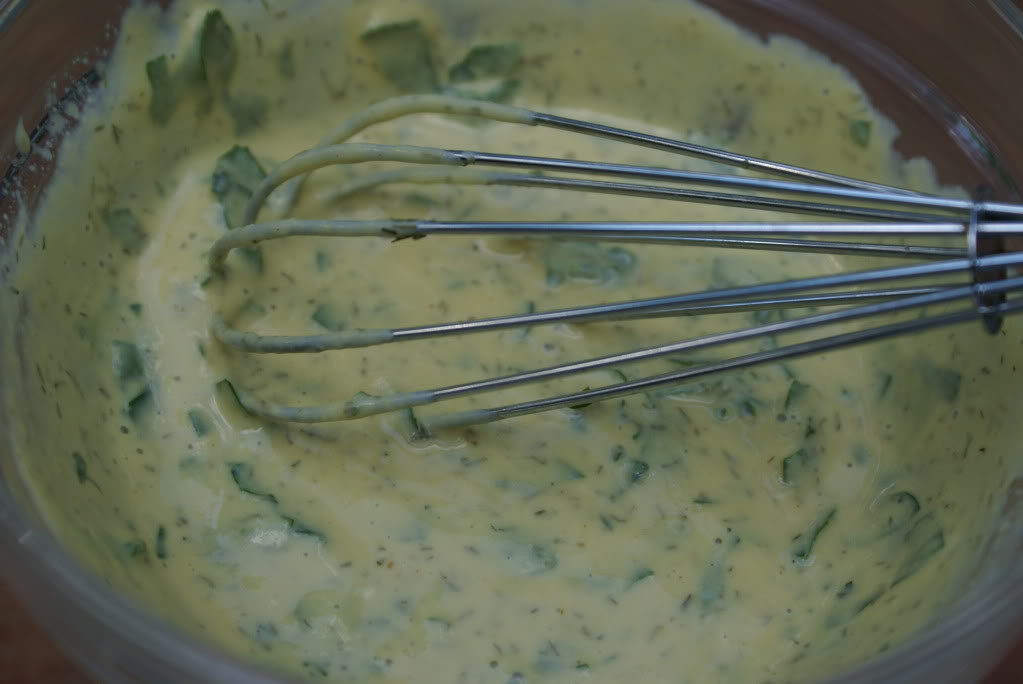 I must say the sauce was delicious! It was zippy like cocktail sauce, but with a dijon flavor!
Ingredients
25

shrimp

1/2

onion

1

green pepper, seeded and diced

1

Tbsp

olive oil

4

Tbsp

dijon mustard

1

Tbsp

milk

2

Tbsp

fresh or dried dill

2

Tbsp

Fresh parsley, optional garnish

1

cup

brown rice

fresh spinach
Instructions
Thaw shrimp. Cut green pepper and onion into skewer size pieces.

Place shrimp, green pepper, and onion on skewers.

Brush with olive oil and sprinkle with a few dashes of dill.

Grill for 5-6 minutes on each side, until cooked through.

In small bowl, whisk dijon mustard, milk and dill until creamy. Dip shrimp, peppers and onions into sauce.

In medium saucepan, bring 1 cup of rice in 2 1/2 cups of water to boil. Reduce heat and simmer for 20 minutes, until brown rice is cooked through. Fluff with fork before serving.

Soak and wash spinach leaves. Steam in stovetop steamer for 4-5 minutes.

Serve Shrimp Kabobs with Creamy Dill Sauce, Rice and Steamed Spinach.