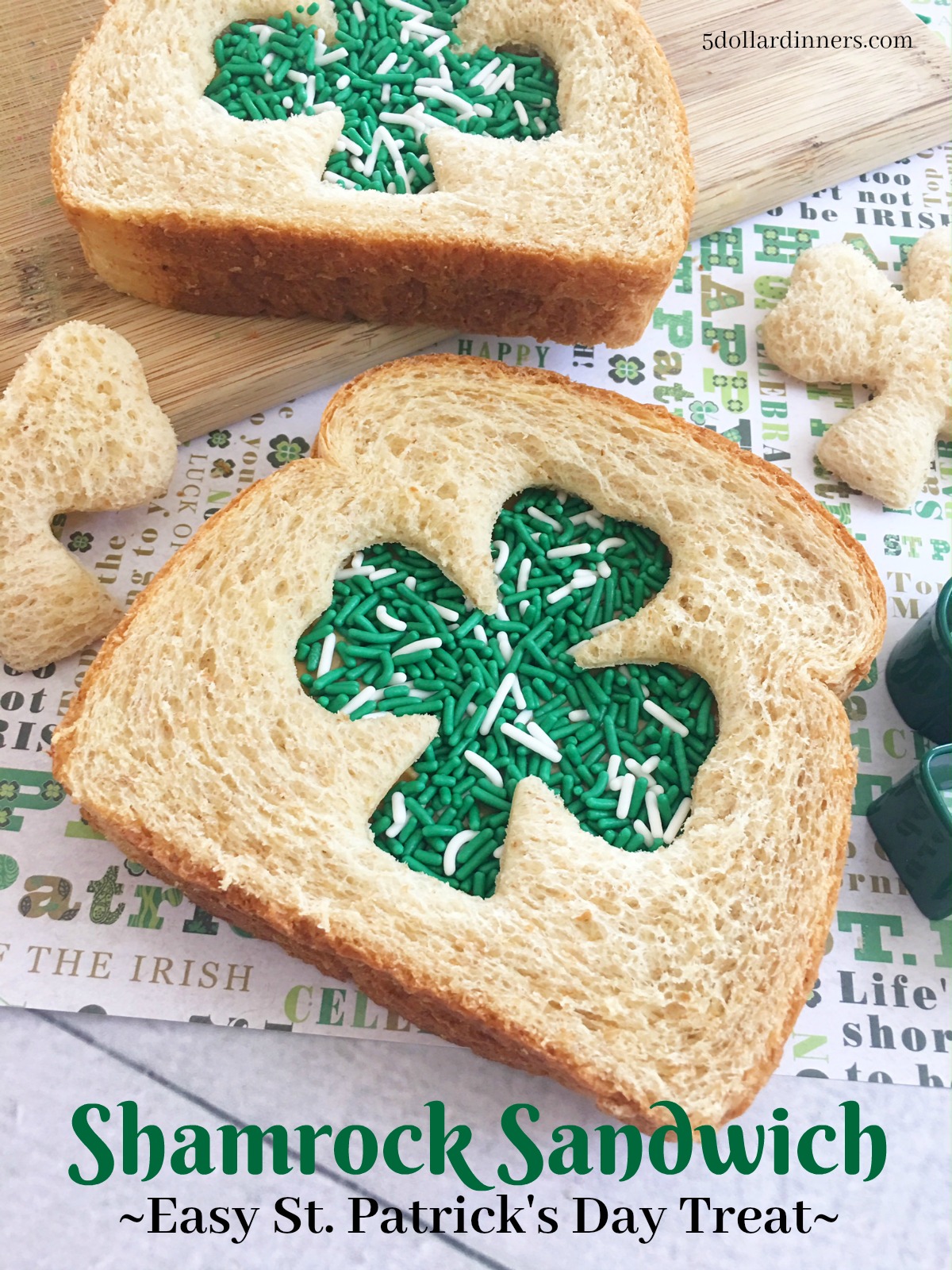 I've got another simple and easy St. Patrick's Day snack for you!!
But first, I have to tell you that growing up, I always thought that St. Patrick's Day was "my holiday."
It was mine because in 2nd grade, one of the teachers at my school decorated her door with all kinds of fun green shamrocks and words like "Luck" (easy for a second grader to read!) She also included the phrase "Erin Go Bragh!"
Now. I had no idea what that meant, other than this green holiday must be all about Erins…and me!
Perfect logic for a second grader, right?!
So I bounced home and declared that St. Patrick's Day was a special celebration for me.
And ever since then, I've always held a special place for lucky green shamrocks in my heart.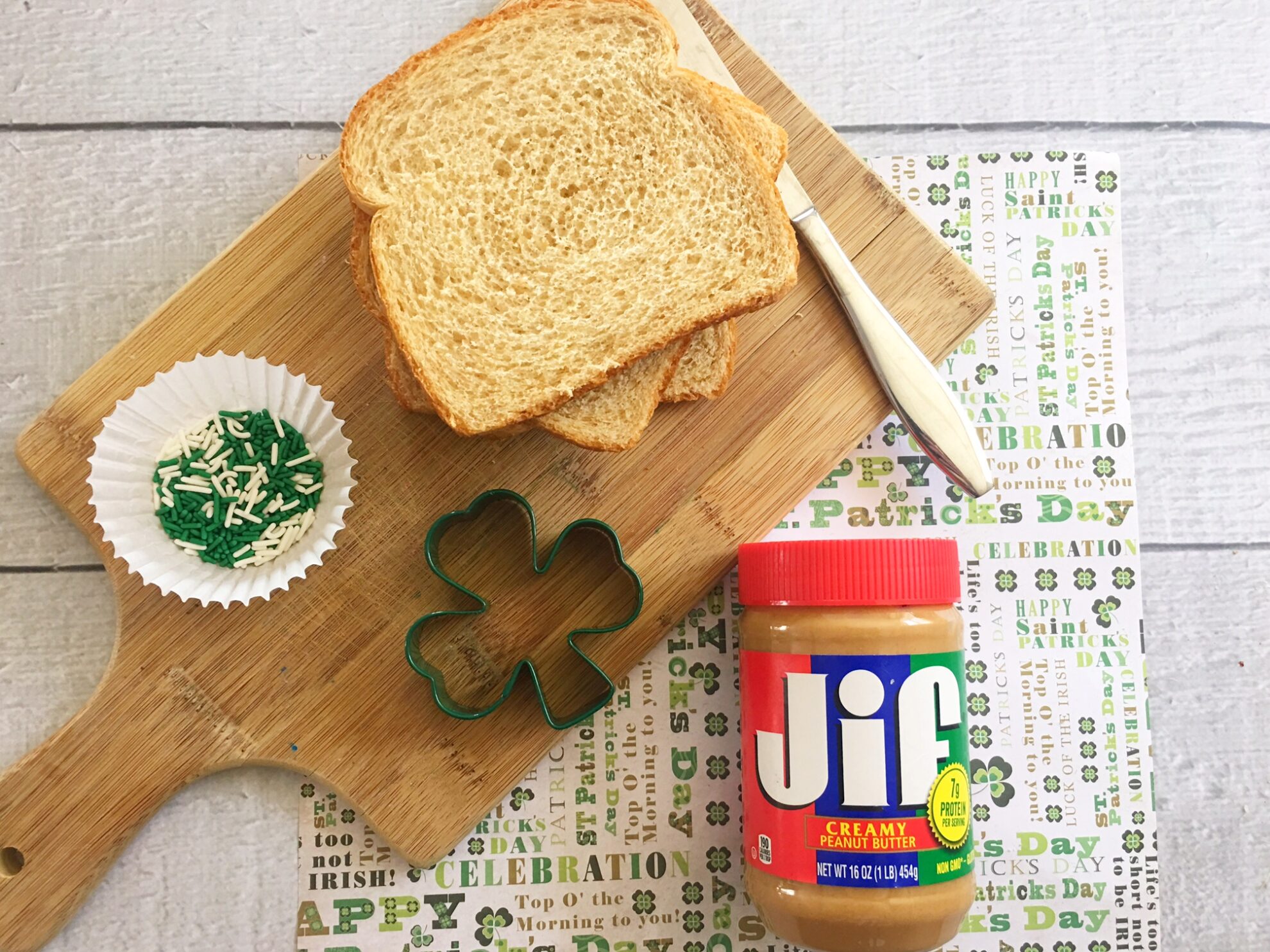 This fun little treat reminds me of Fairy Bread.
Fairy bread is a THING.
It's a THING at my house and it's a THING with our neighborhood kids.
And it's about to be a THING at your house.
Fairy Bread is a slice of bread (not toasted) with butter and sprinkles.
Yes, you read that right.
Ask your kids…they probably know about it. They probably talk about it and dream about it in the lunch room.
This is a fun twist on Fairy Bread…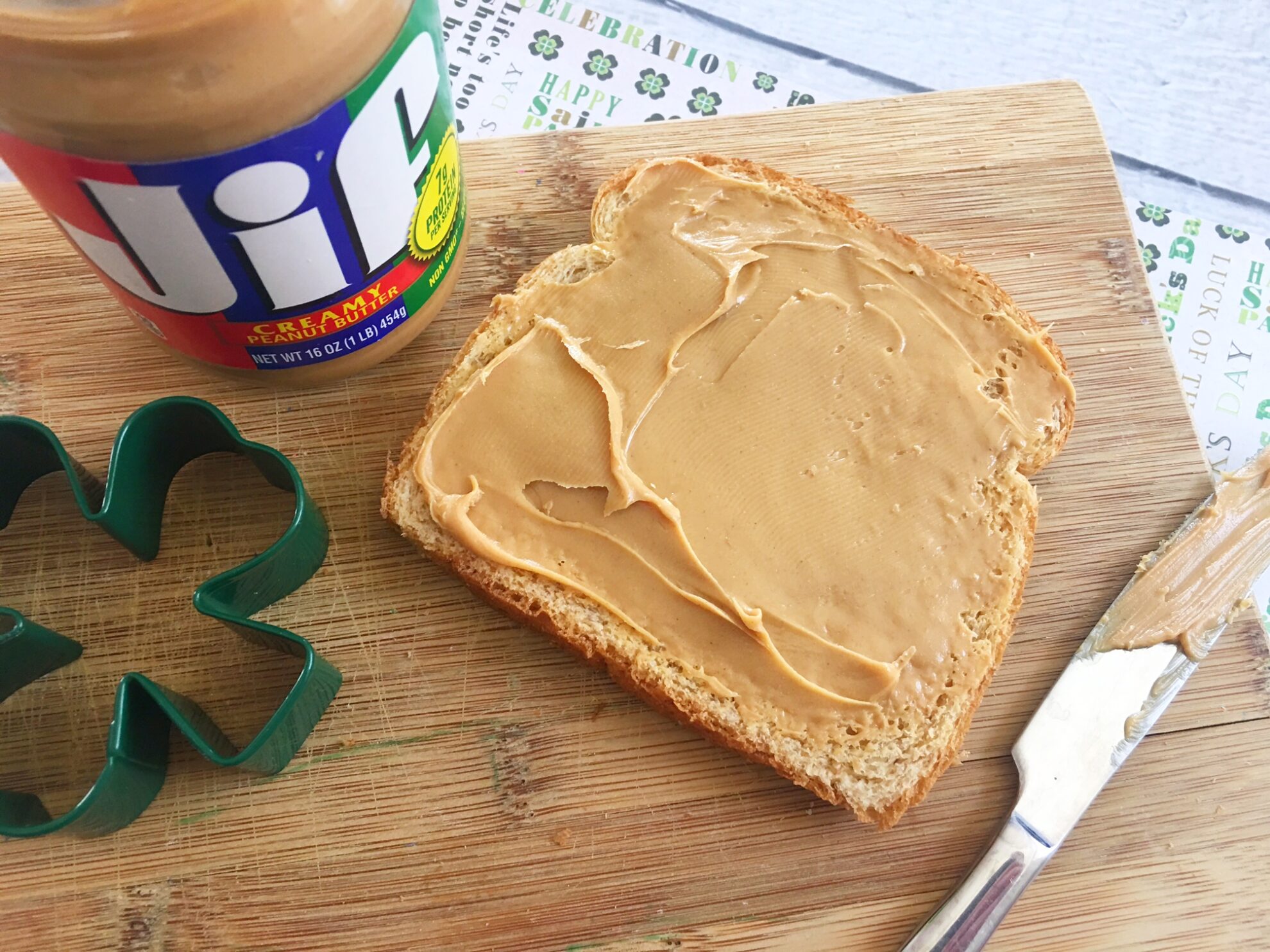 It starts with PB and sandwich bread.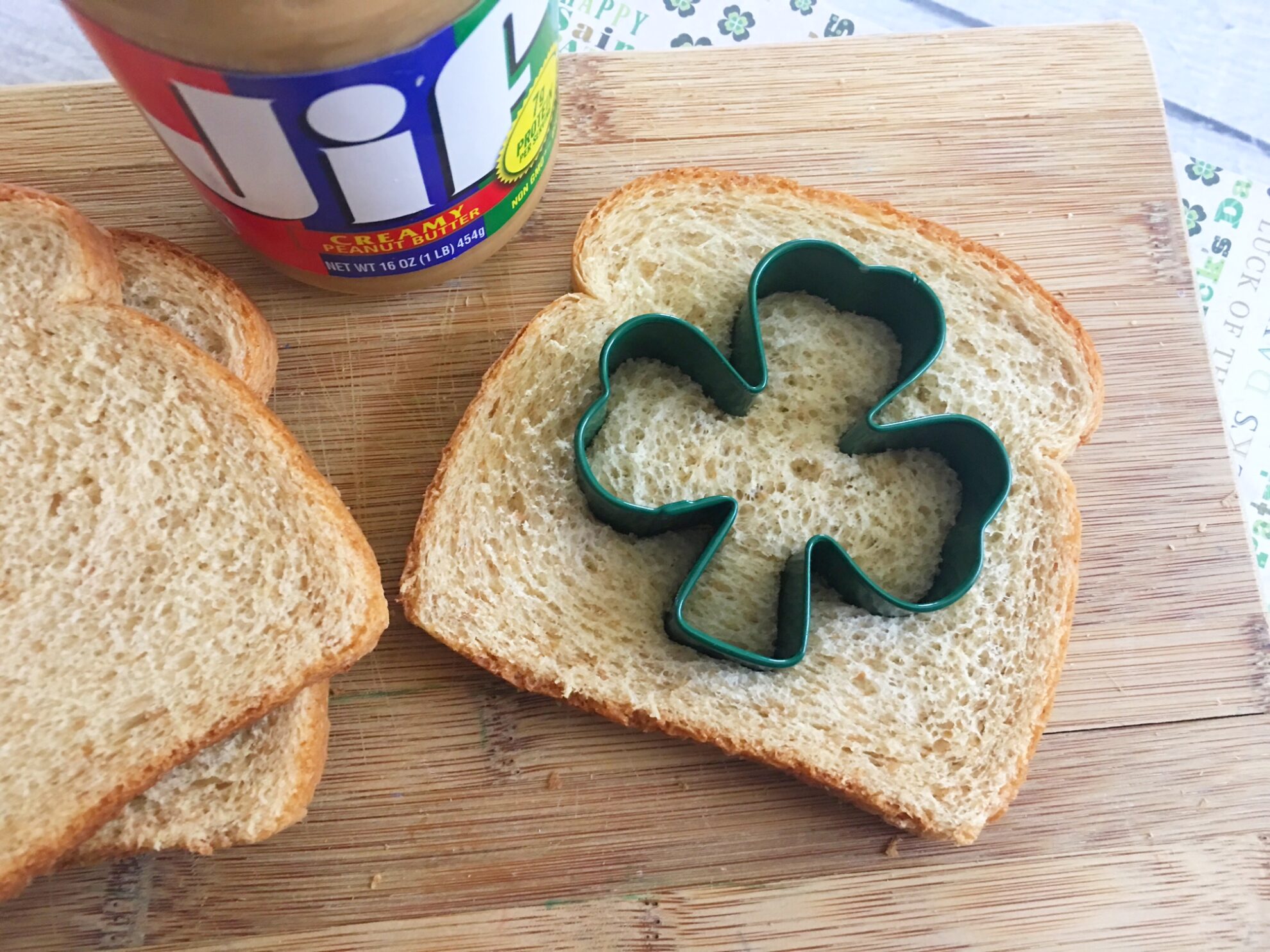 Cut a shamrock "hole" into one of the pieces.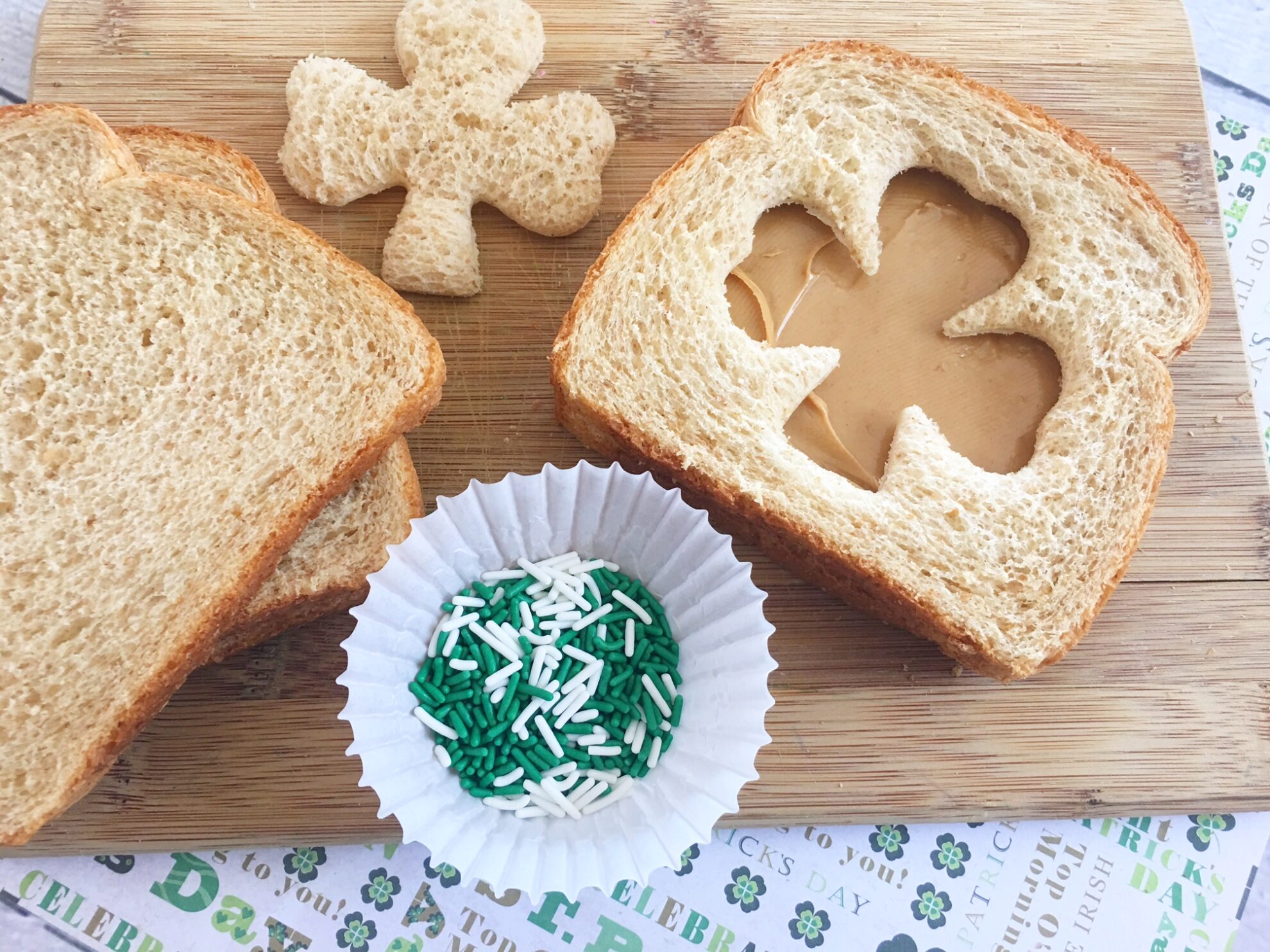 Then add green sprinkles into the shamrock.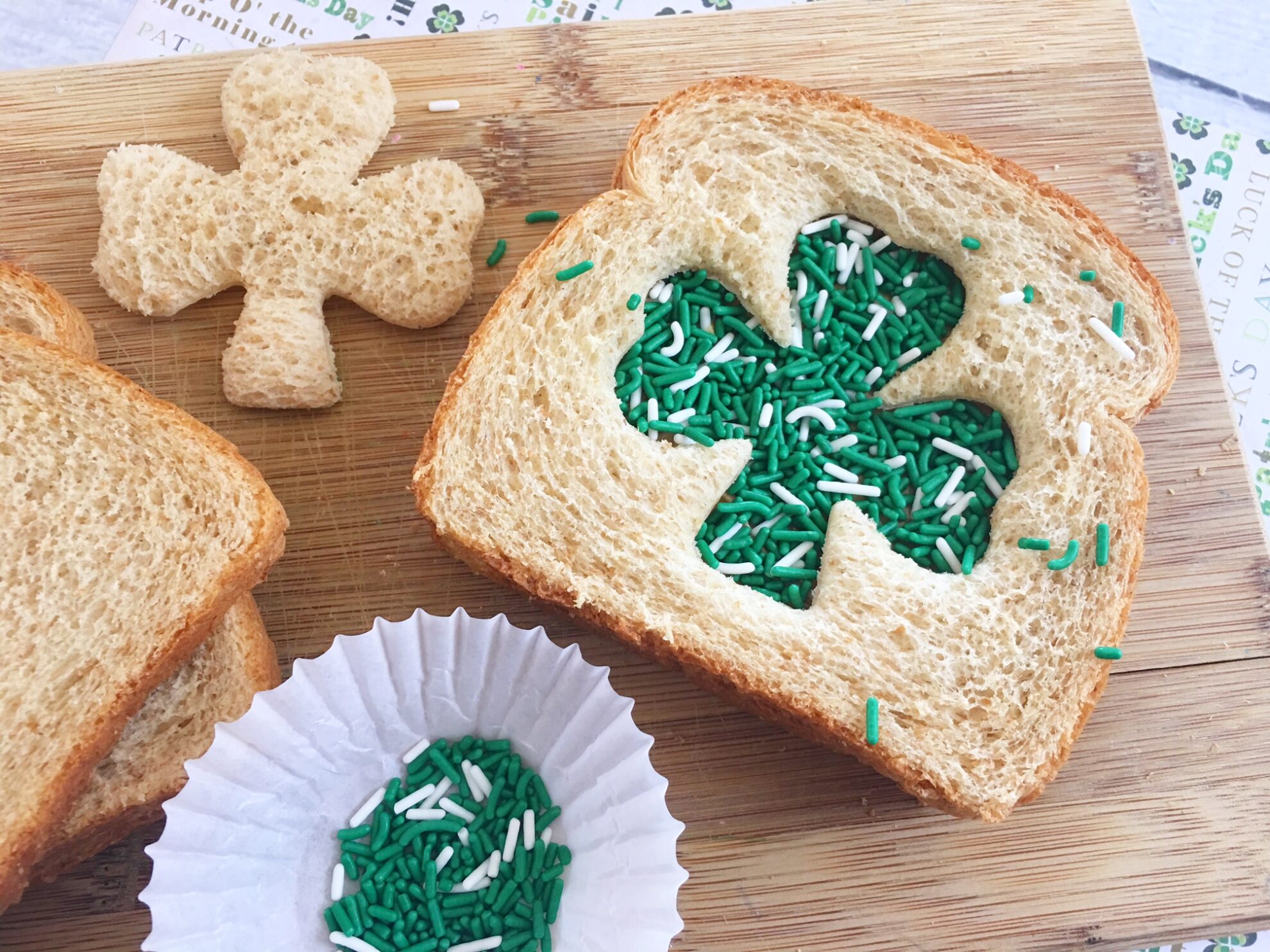 Be sure to gently press the sprinkles into the PB.
(Otherwise, you'll be sweeping up green and white sprinkles for daaaaayyyys.)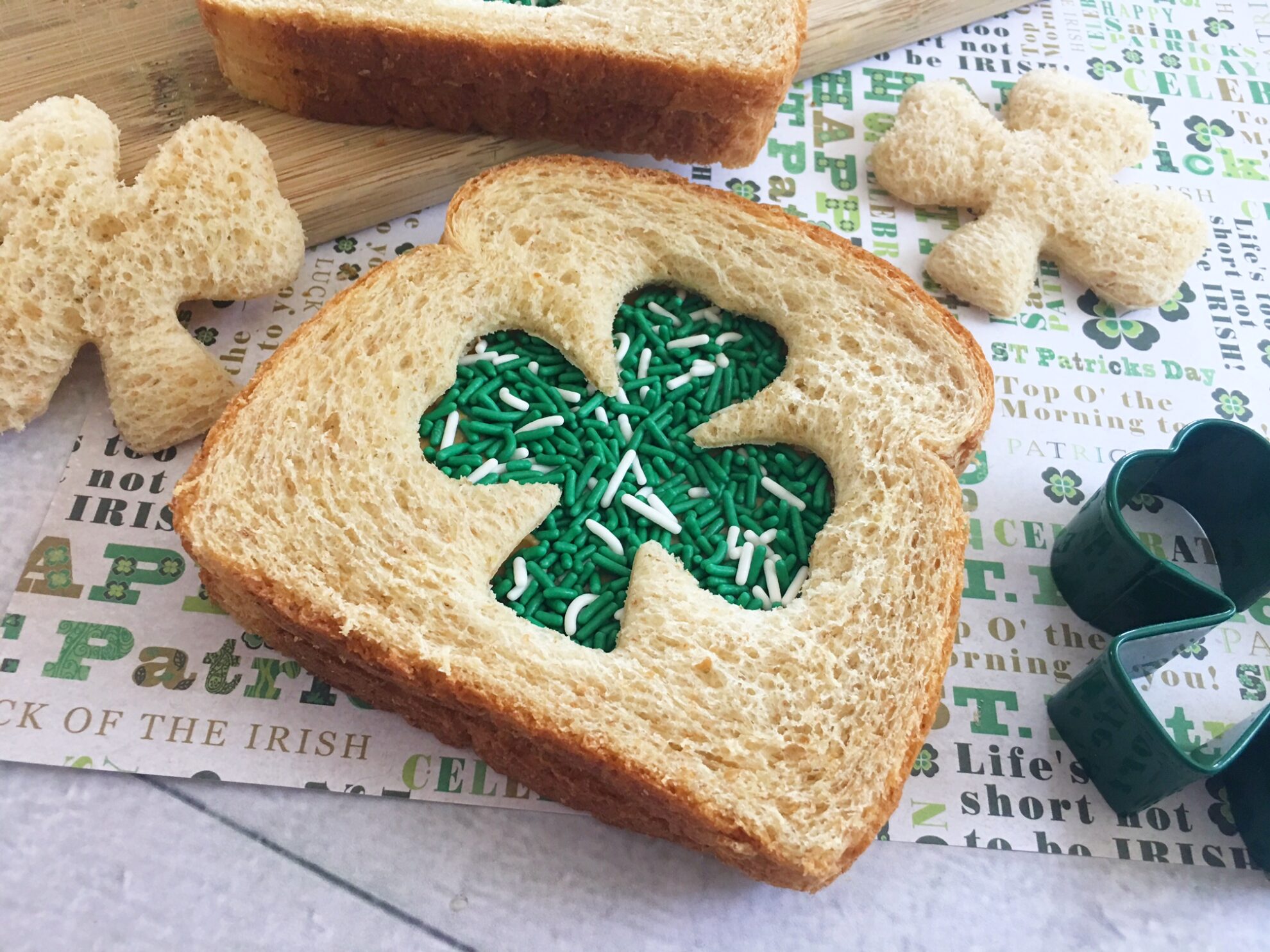 Serve this fun treat for St. Patrick's Day!
Erin Go Bragh!!!
Ingredients
Bread

Peanut butter and Jelly (or just one)

Green and white sprinkles

Large Shamrock shaped cookie cutter
Instructions
Spread your peanut butter (and jelly if you prefer both) on one side of bread.

Use your shamrock shaped cookie cutter to cut out a shamrock from the center of a second piece of bread.

Place that piece of bread on top of your peanut butter coated slice.

Now fill in the shamrock with your green and white sprinkles and you've got yourself a festive and delicious

sandwich.