Our Thanksgiving recipe parade continues here on the blog!
We started with Instant Pot Herbed Turkey Breast, then the Caramelized Onion Gravy, and now the stuffing…
When it comes to stuffing, I'm a fan of the sweet and savory combo. There is so much sage and rosemary and thyme and other great flavors on the Thanksgiving plate, and adding a touch of sweet helps balance it all out.
In this cornbread, we use ground sausage and some sweet apples (Golden Delicious or Honey Crisp is what I'd recommend!) Toss it all together with some cornbread stuffing and stuff the turkey, or bake it in a dish alongside the turkey.
(And yes, we have more new, delicious and simple Thanksgiving recipes coming your way!)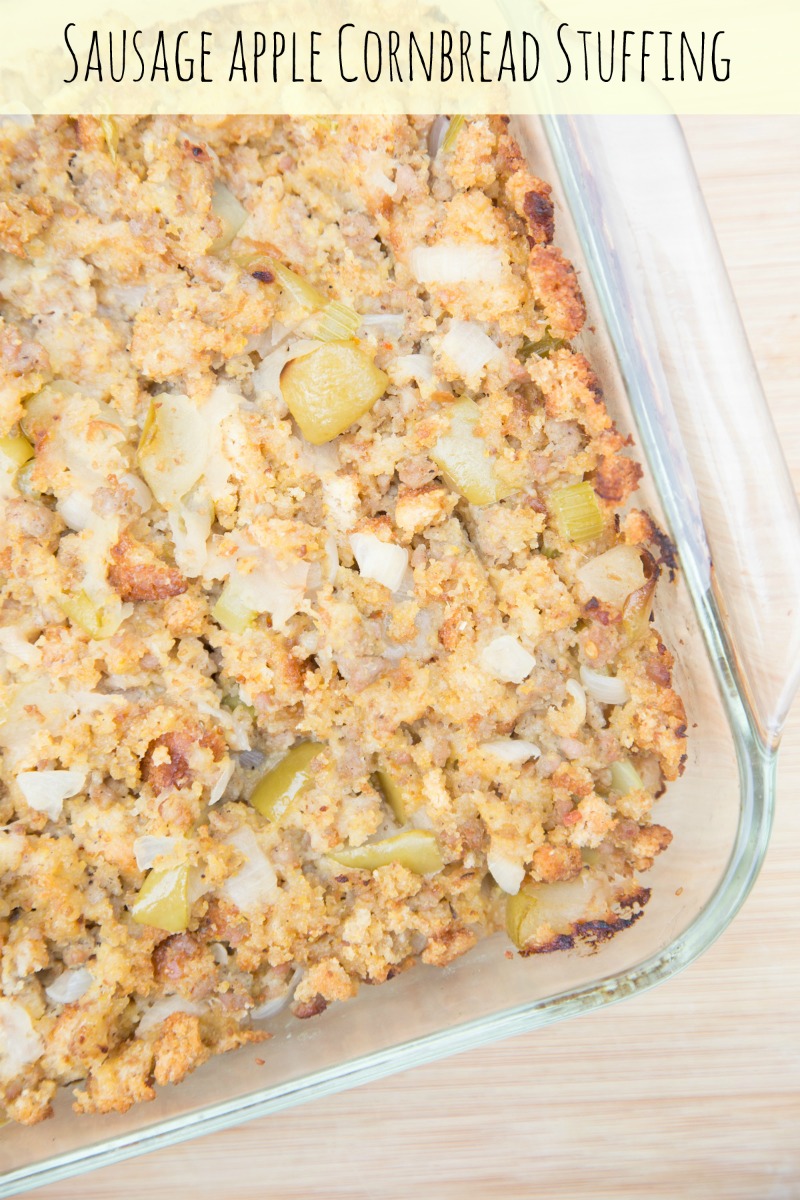 Enjoy!
Easy side dish for the holidays!
Ingredients
1

lb.

ground pork sausage

1

small

white onion, chopped

3

sweet apples, peeled and chopped

(like, Golden Delicious or Honeycrisp)

2

celery stalks, chopped

14

oz

bag cornbread stuffing mix**

1

tsp

dried thyme

1

tsp

ground sage

2

cups

chicken stock

Salt and pepper to taste
Instructions
Preheat oven to 350 F. Lightly grease a 9x13-inch baking dish with non-stick cooking spray.

Brown the sausage in large skillet. Once browned, add onion, apples and celery and saute for 3 to 5 minutes.

In a large mixing bowl, toss the sausage-apple combo with the cornbread stuffing, thyme and sage, and then pour in the stock and toss well. Transfer to the prepared baking dish.

Bake in the preheated oven for 30 minutes, or until soft on the bottom and crispy on the top. Season with salt and pepper to taste.

Serve Sausage Apple Cornbread Stuffing as side dish.