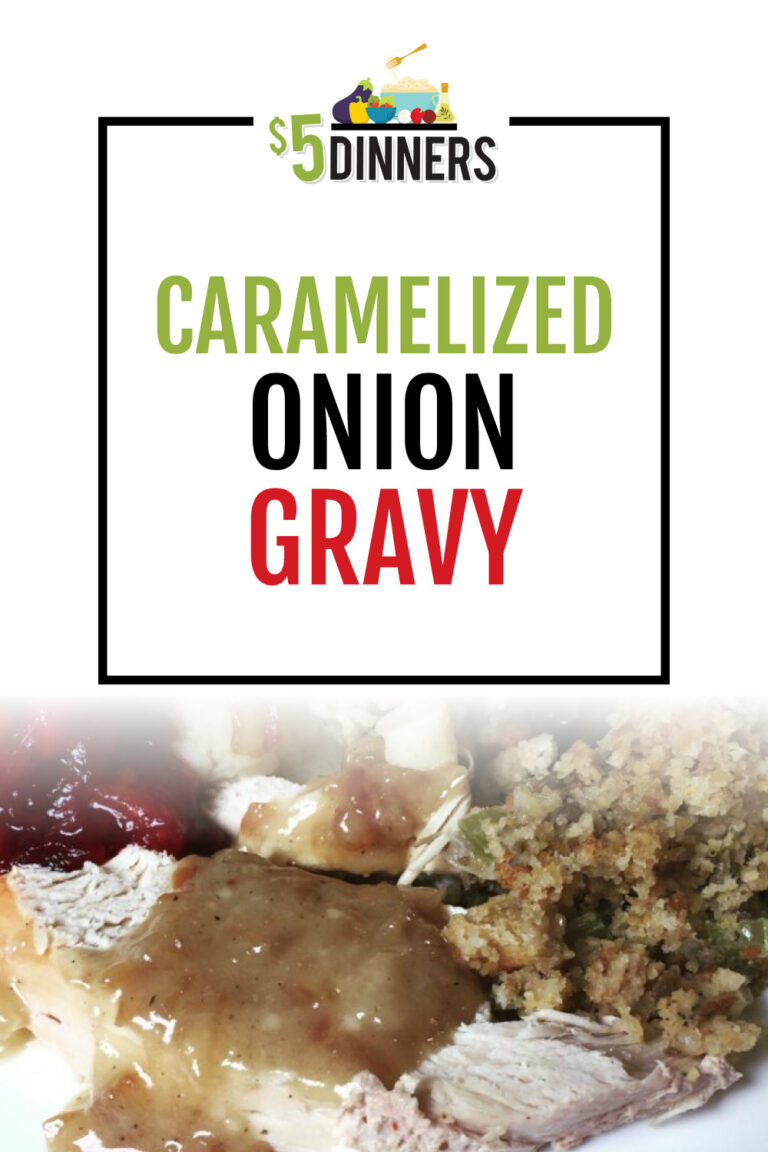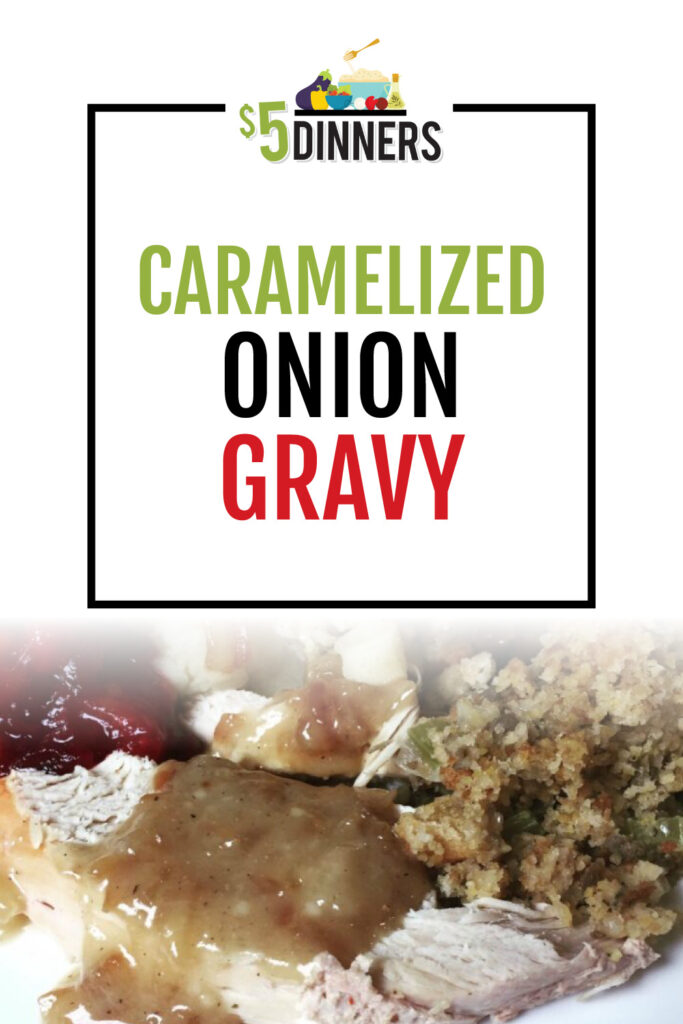 Caramelized onions might be my favorite thing to cook. I always hesitate to use the word favorite when I'm talking about food or cooking. But I think I can use it here.
Because caramelized onions are amazing. They taste amazing, they smell amazing while they simmer on the stovetop, and they will level up the turkey (and mashed potatoes) on your Thanksgiving table.
I've made a few Thanksgiving feasts and when you're working on all the side dishes, appetizers, desserts and all, the after thought for me is the gravy. A few years ago, I embarked on a mission to perfect the gravy…and this is what I landed on.
Caramelized onions…because YUM.
You can see the little bits of onions in the gravy below. They can simmer while the turkey is in the oven and then you can add them in with the pan juices, thicken it up and ladle right onto your turkey and potatoes.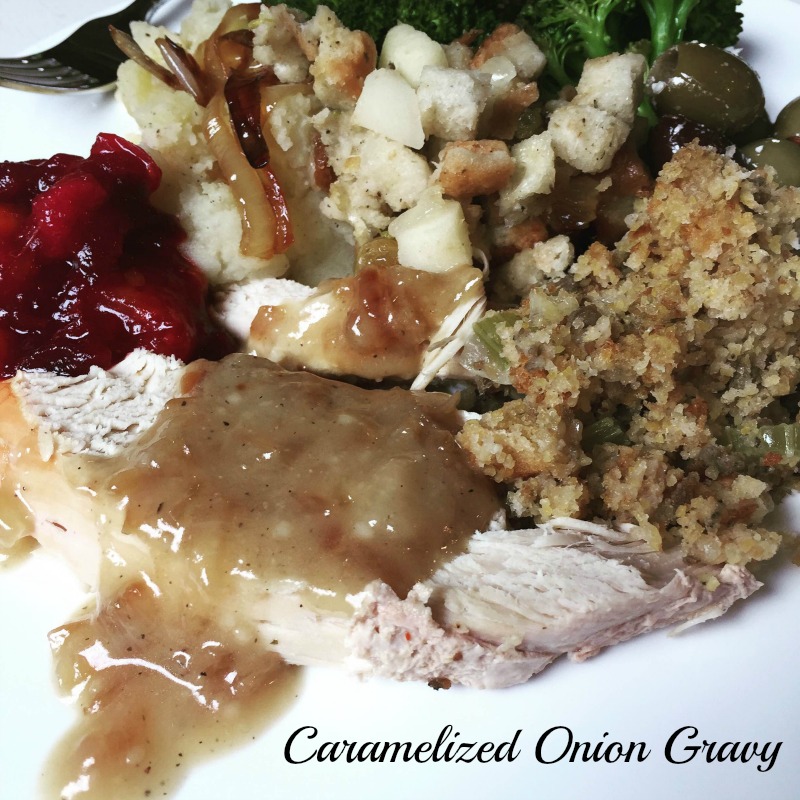 Hope you enjoy this amazing gravy with your turkey!
xo
Erin
This is the best gravy to go with your holiday turkey!
Ingredients
1

medium

white onion

1/4

cup

butter

1

tsp

dried thyme

1

tsp

dried rosemary

2

Tbsp

balsamic vinegar

3

cups

pan juices from turkey**

2

Tbsp

flour

Salt and pepper to taste
Instructions
While the turkey is cooking, prepare the base for the gravy, so it's ready when the pan juices are available.

Chop the white onion into small bits.

Melt the butter in a small skillet and then stir in the chopped onions, thyme, rosemary, and balsamic vinegar. Bring to a sizzle over medium high heat and then reduce heat to low and let simmer for 30 minutes, stirring often.

Once the turkey is cooked, set aside the pan juices and skim off the fat. Pour 2 to 3 cups of the pan juices into saucepan and bring to bubbling. Stir in the onion combo and then whisk in the flour and let thicken over low heat for 4 to 5 minutes. **Substitute 2 to 3 cups chicken stock, if not making turkey.

Serve Caramelized Onion Gravy over turkey at holiday meal.