A yummy twist on "Hawgs" or "Special K Bars" or "Special K Cookies" – Salted Caramel Scotcheroos!
This sweet treat goes by several names, and you can call them whatever you like…but I call them DELICIOUS!
The base is a combo of cereal with a sugar-almond butter mixture that makes for a slightly sweet and crunchy bite.
And the top is a combo of melted chocolate chips and caramel bits.
With a light dusting of salt.
For that perfect salted caramel and chocolate flavor.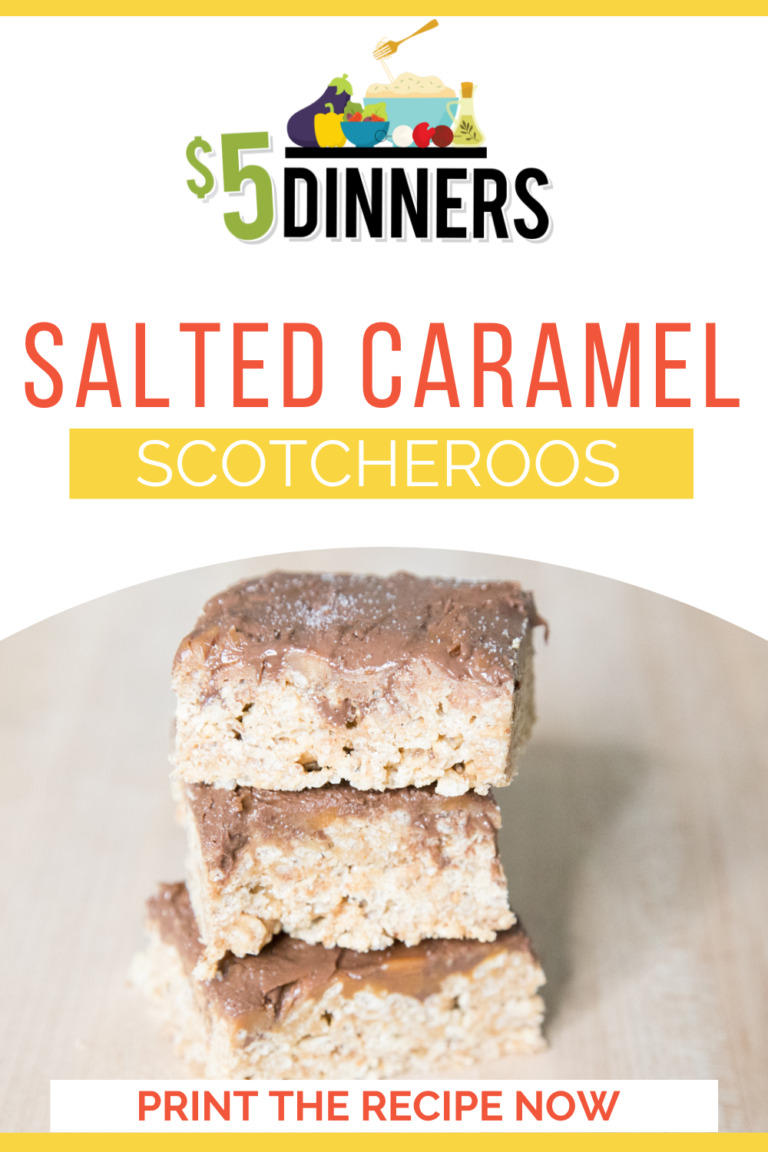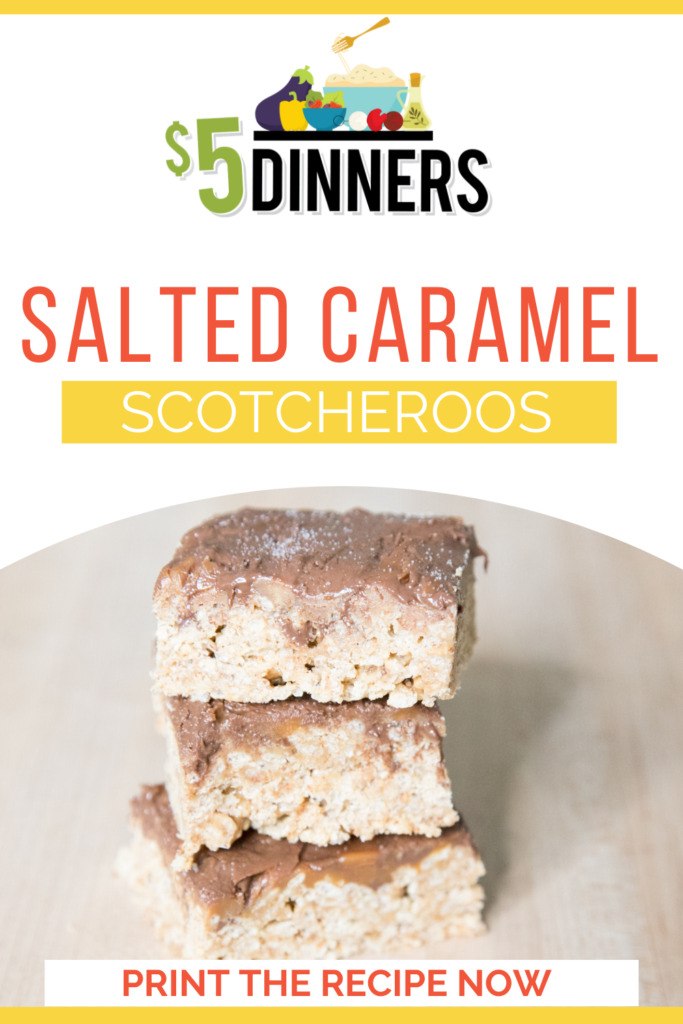 For this snack, I didn't want the peanut butter flavor that's common with these no-bake cookie bars.
So I used almond butter in the base, and it's a perfect complement to the caramel and chocolate topping.
Also, these are not nearly as sweet as our Peanut Butter and Chocolate version.
How to Make Salted Caramel Scotcheroos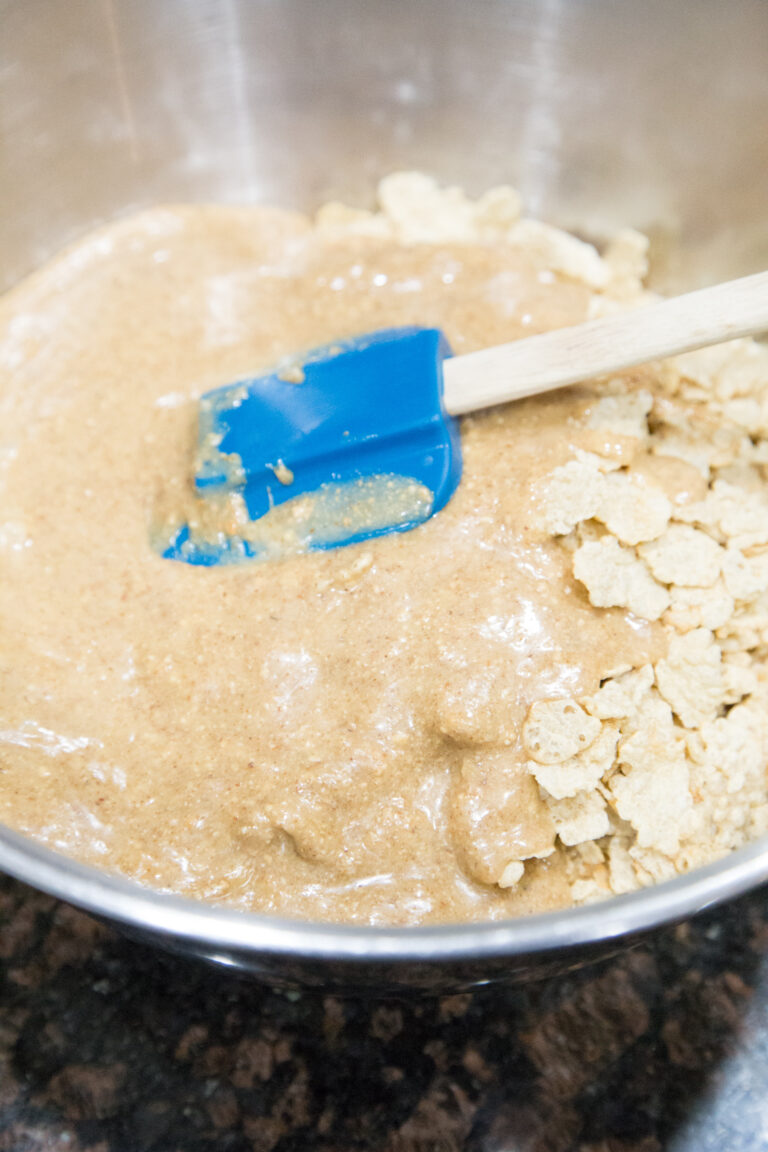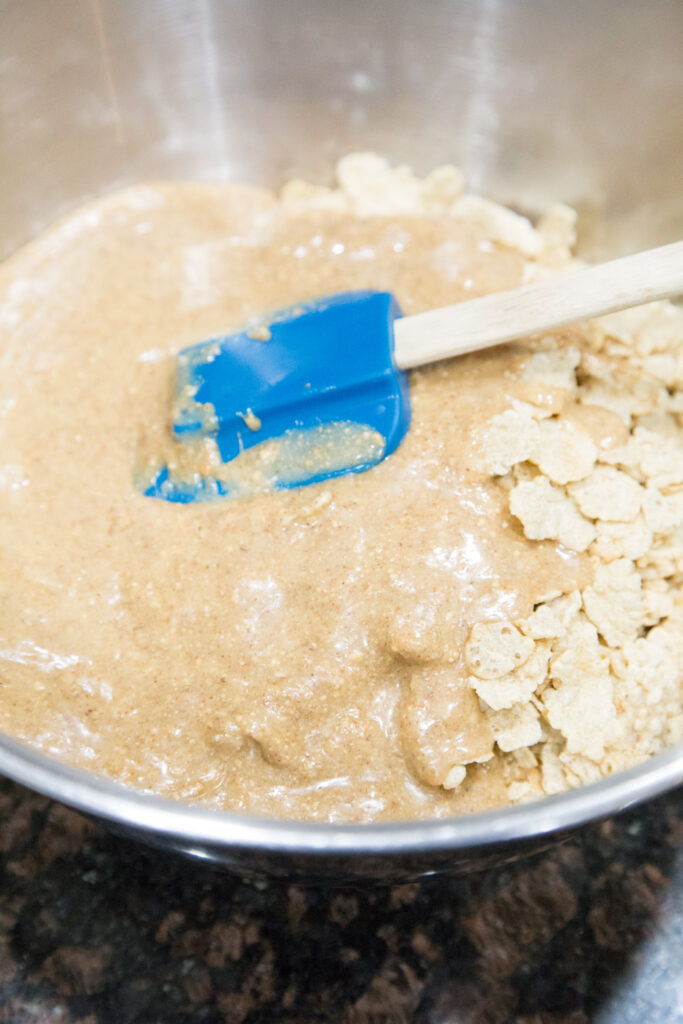 Warm the corn syrup, sugar, and almond butter and stir until smooth.
Toss the cereal with the almond butter-sugar mixture.
Mix well, and then add to piece of parchment or wax paper and form into large square.
You could press this into a baking dish, but I just do "free shapes" like this.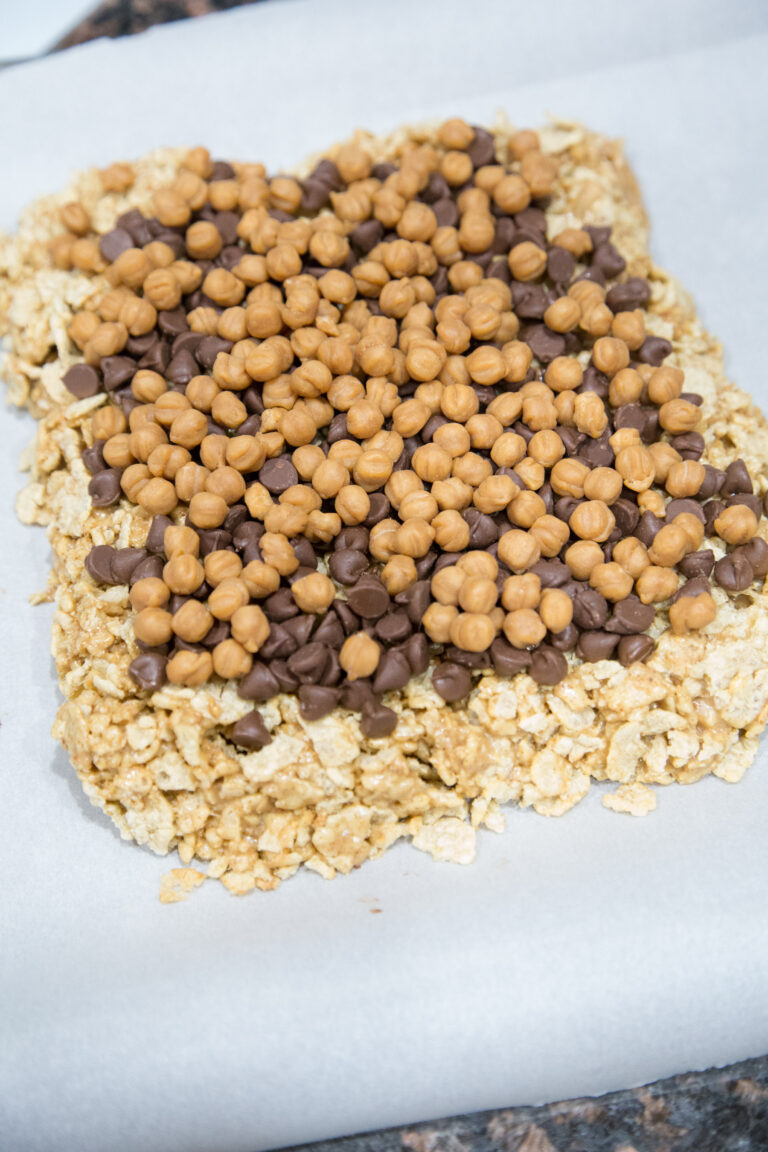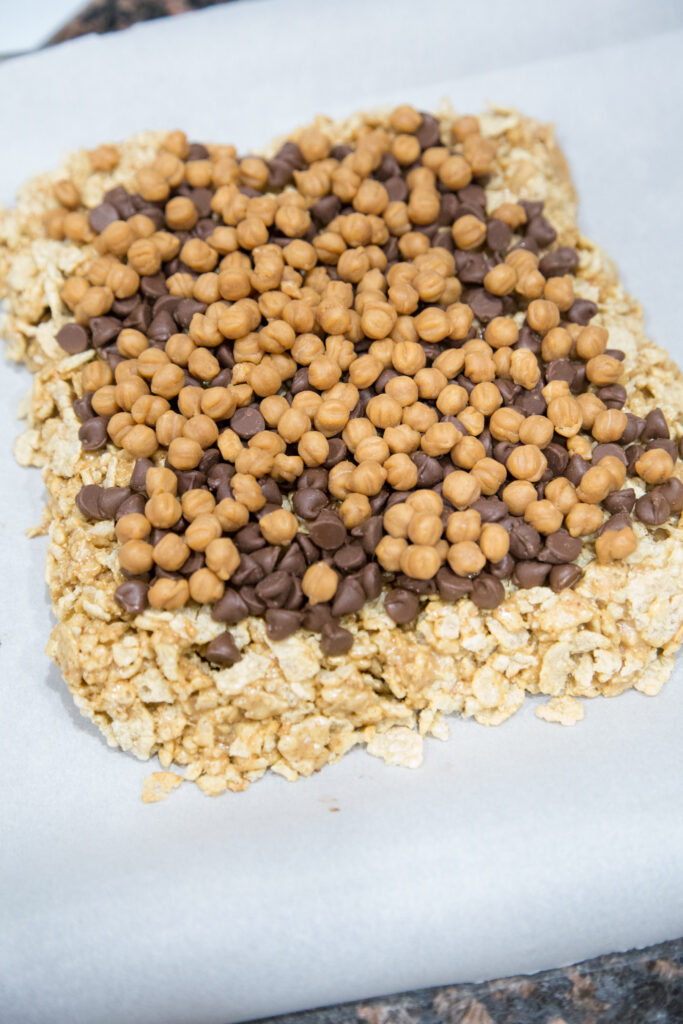 Sprinkle the chocolate chips and caramel bits over the top.
Run under the broiler for 1 minute to melt the chips.
Note: The warmth from the cereal mixture base probably isn't enough to soften the caramel bits.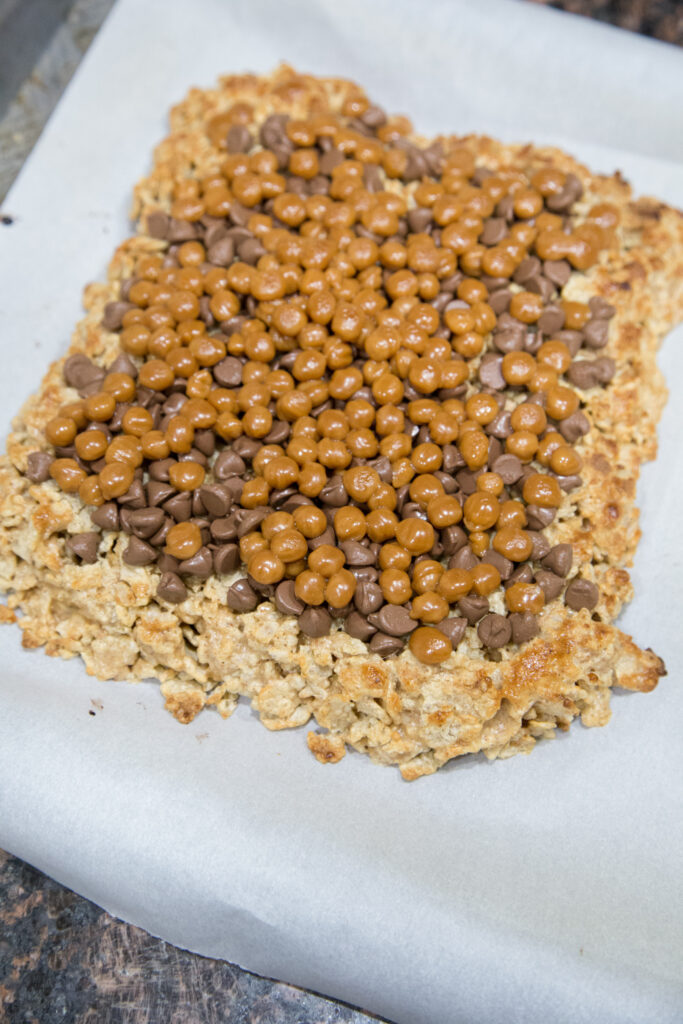 Spread quickly and combine the chocolate and caramel.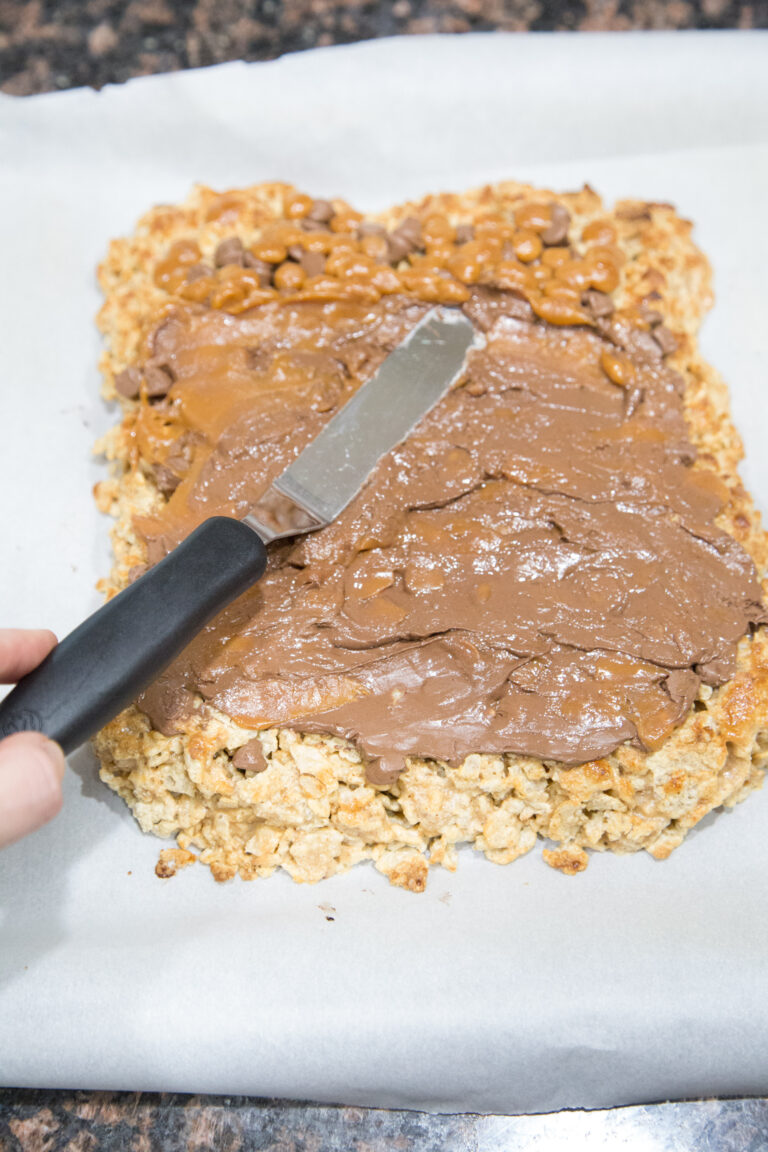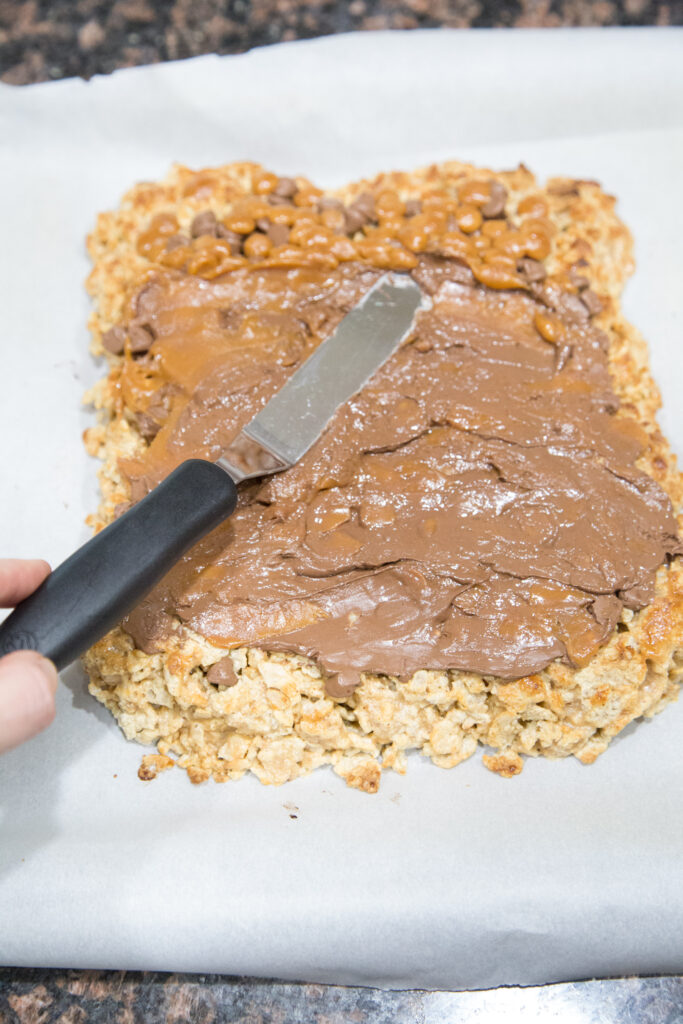 Then add a few sprinkles of salt, evenly over the entire square.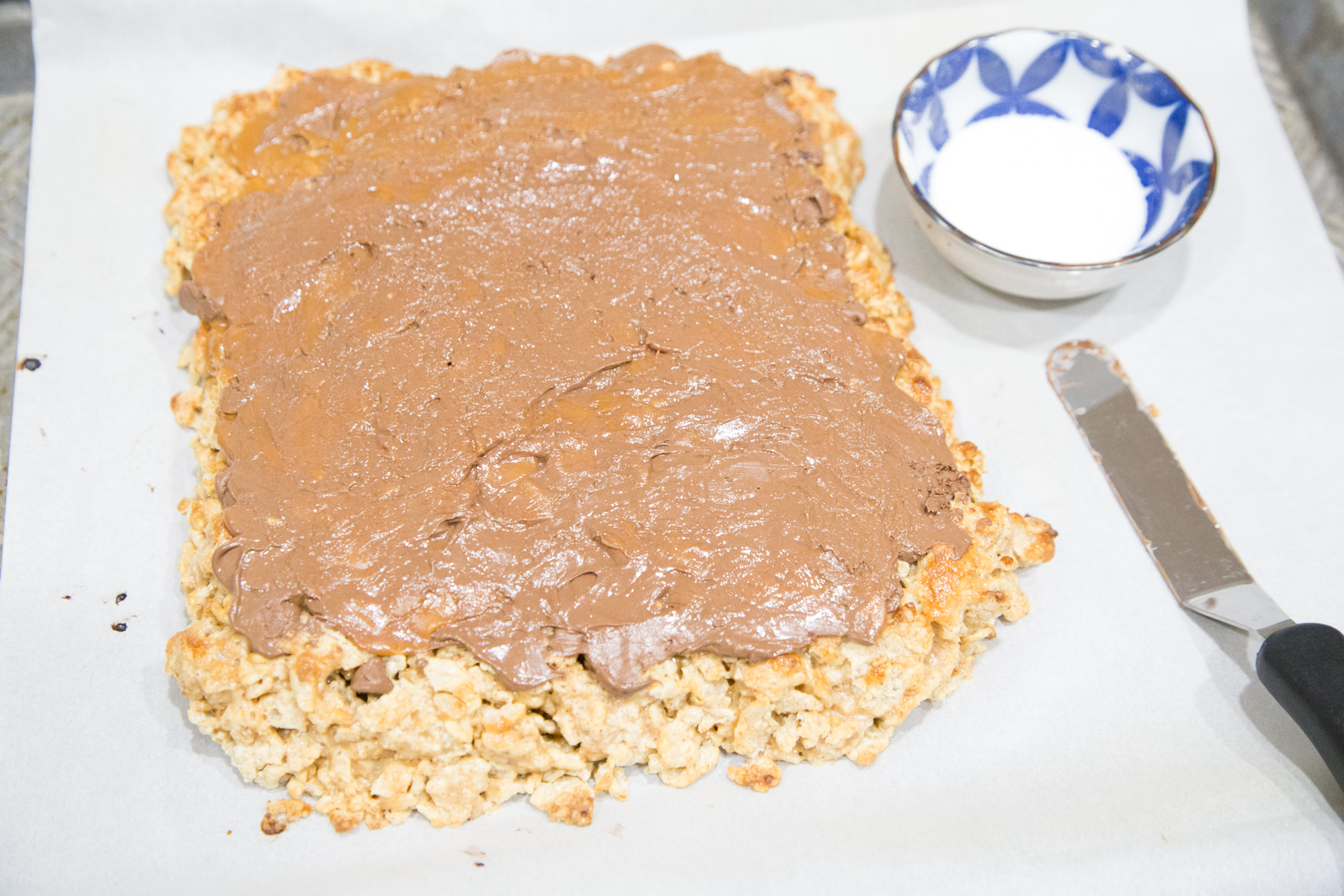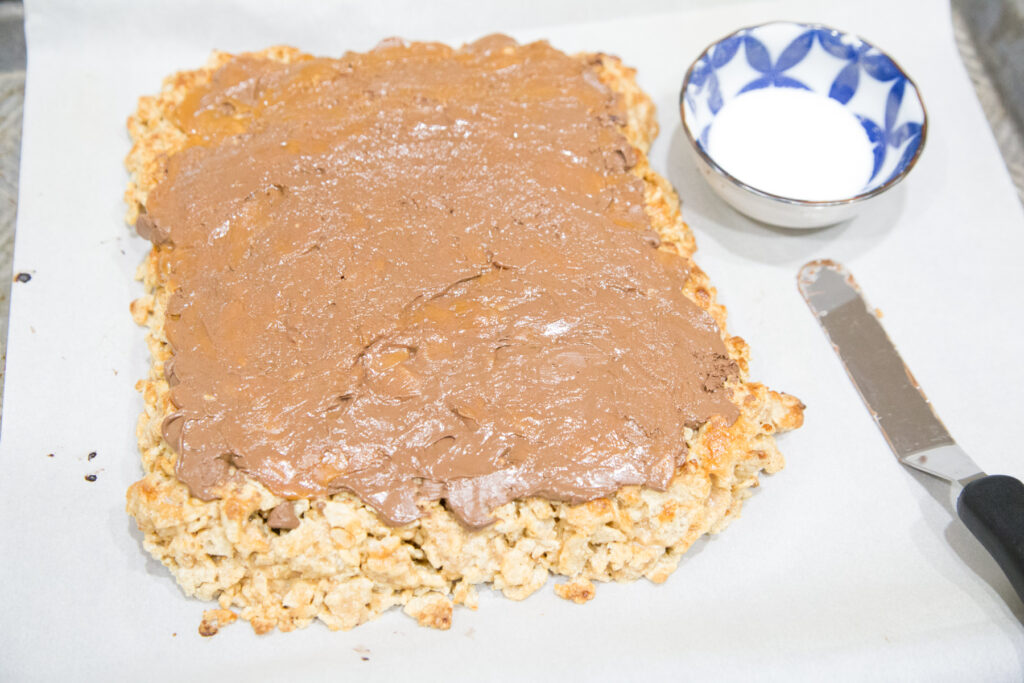 Pinch and sprinkle.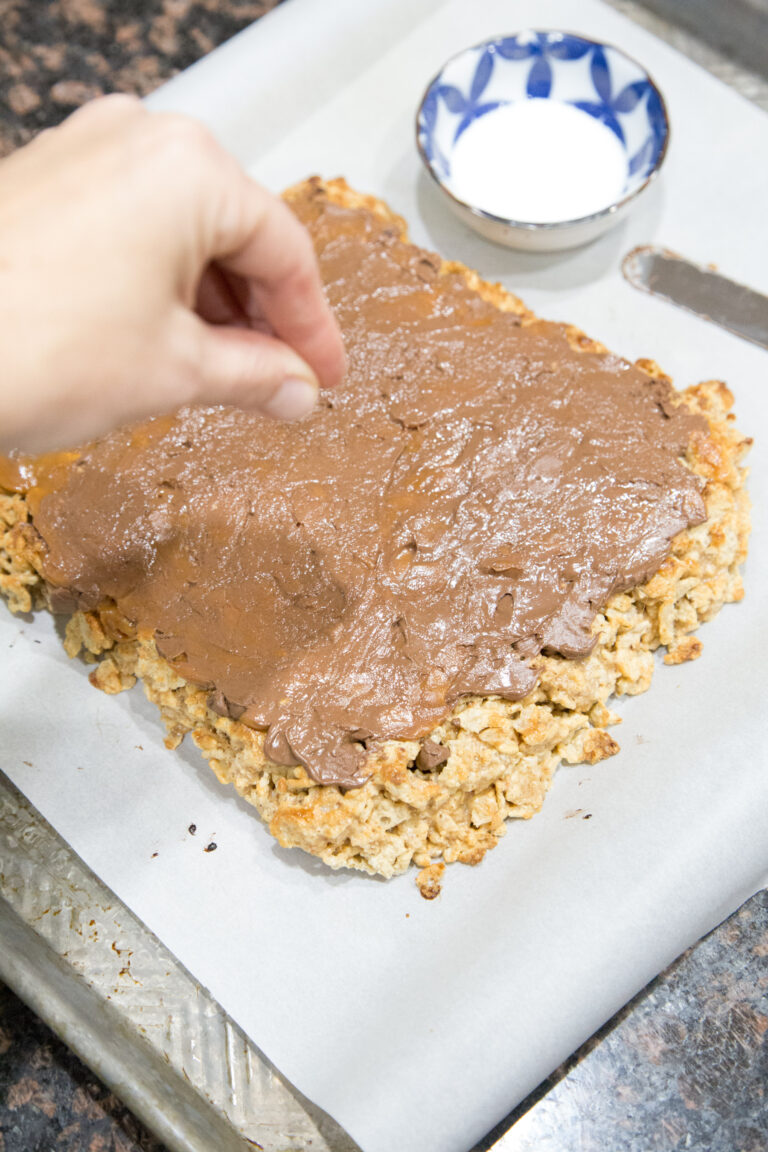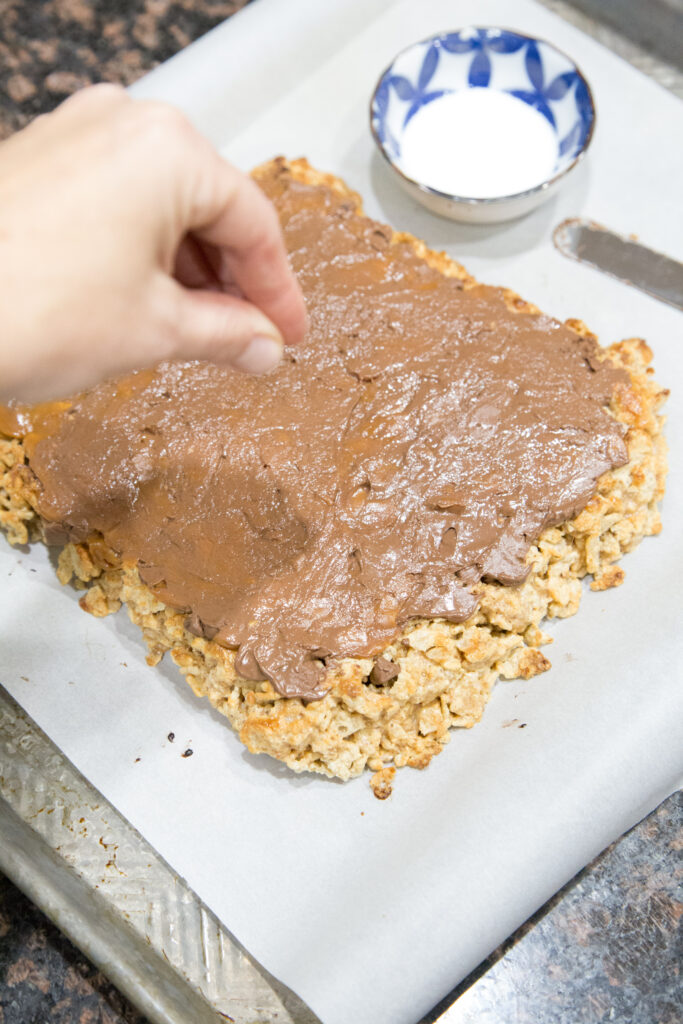 Let cool.
This is the worst part. The waiting – GAHHHH!
Can you see the salt sprinkles? Perfection!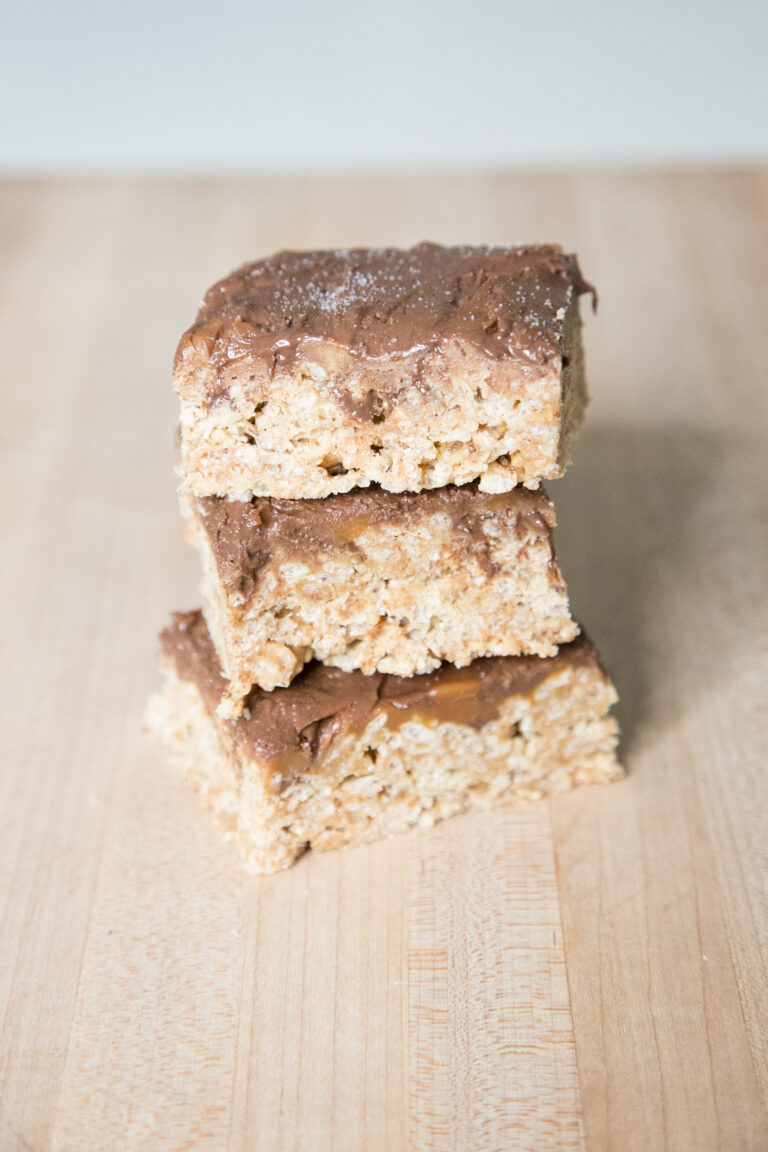 Enjoy!
Ingredients
1

cup

corn syrup

1

cup

sugar

1

cup

unsweetened almond butter

6

cups

Special K cereal

1

cup

semi-sweet chocolate chips

1

cup

Caramel bits

salt

sprinkles
Instructions
In a large saucepan, bring the corn syrup and white sugar to a boil. Remove from heat immediately.

Stir in 1 cup of almond butter into the sugar combo, then add 6 cups Special K cereal and continue stirring until mixed well.

Press mixture into a 9x13 inch pan, or into a rectangular shape on a piece of parchment paper. Sprinkle chocolate chips and caramel bits over the top.

Spread them with a knife when the cereal mixture melts them, or if needed you can place under the broiler for a minute or so to melt the chips. Spread quickly, before the caramel bits begin to re-harden.

Sprinkle with a few pinchs of salt, before the chocolate-caramel topping hardens.

Cool for about an hour, and then cut into squares.

Enjoy Salted Caramel Scotcheroos, as afternoon snack or dessert.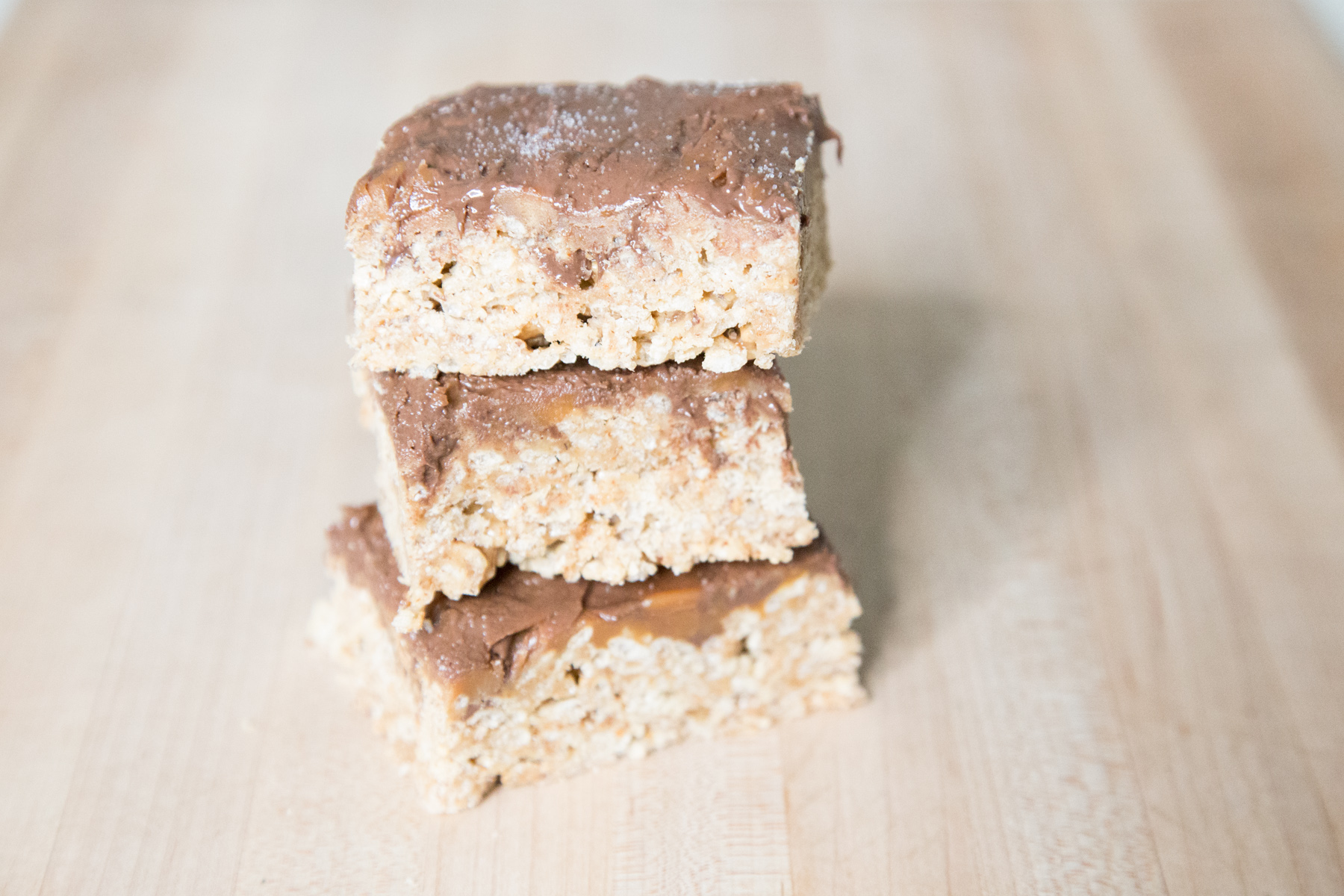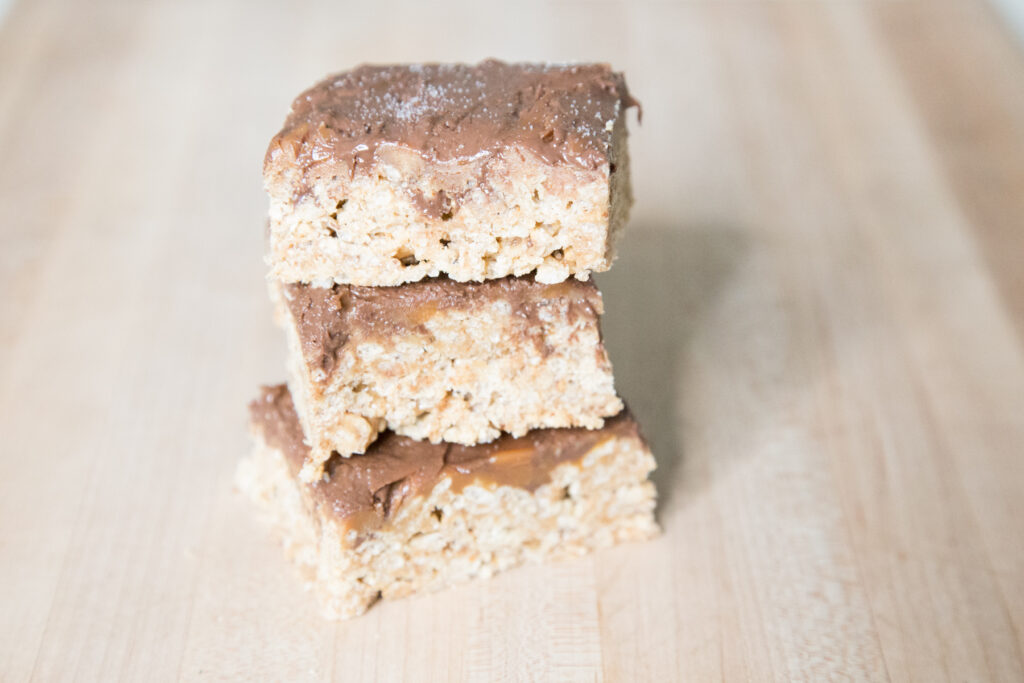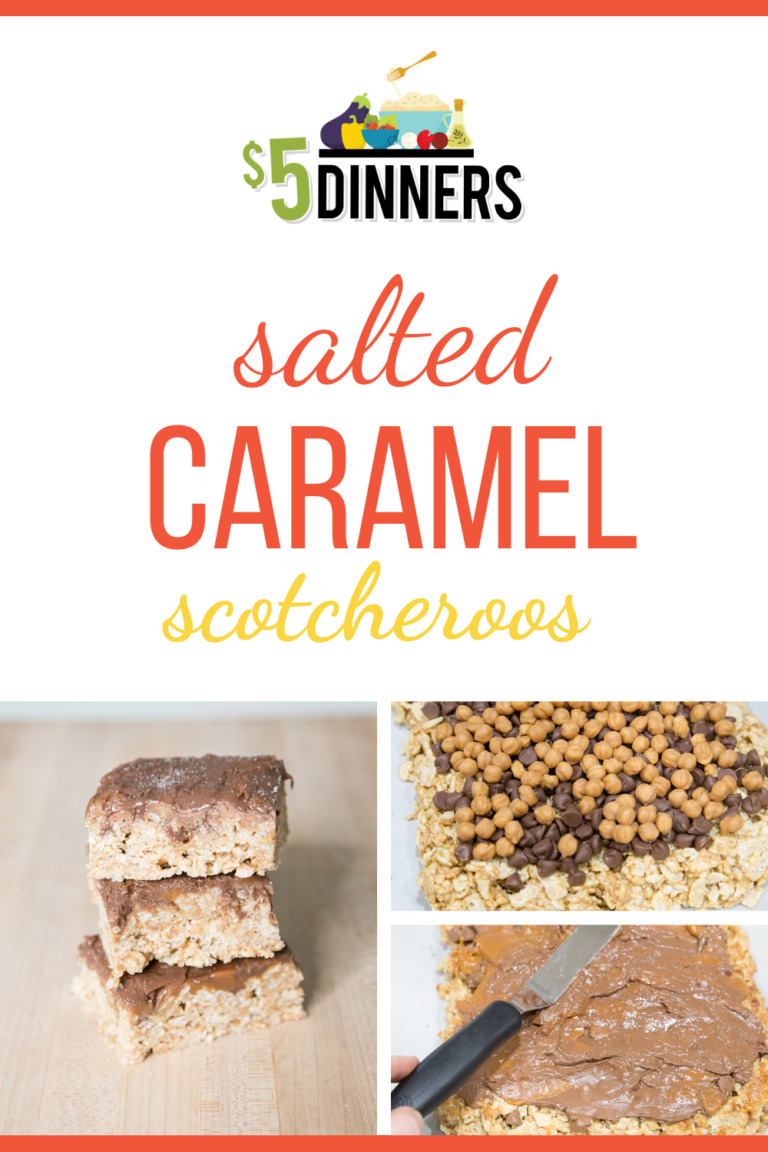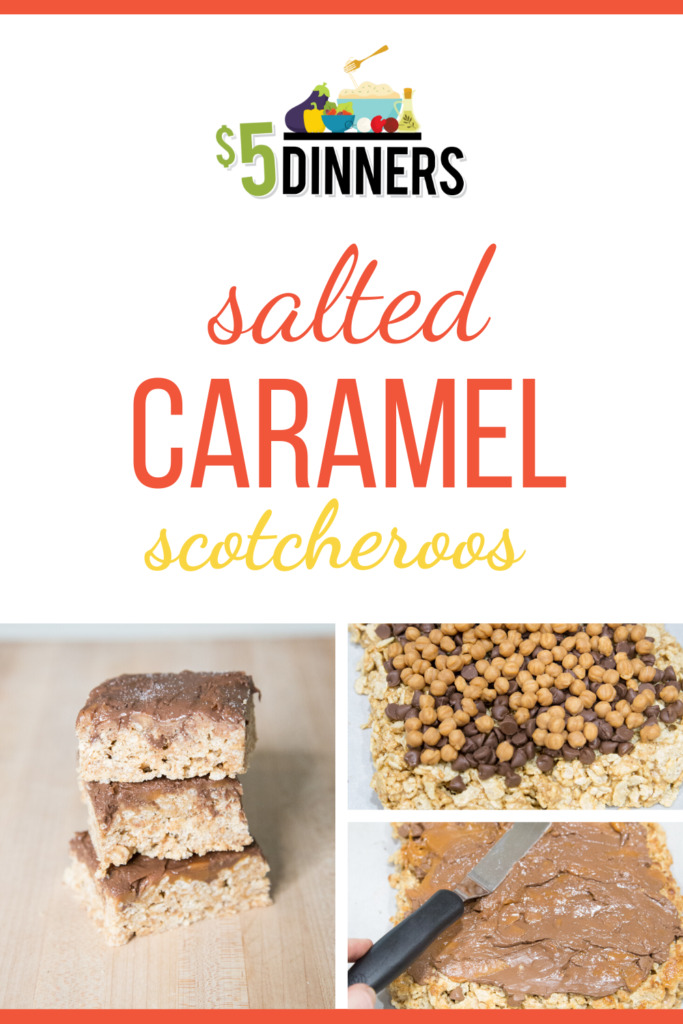 This recipe is featured on Meal Plan Monday #194.