Peanut Butter Chocolate Special K Bars – perfect family treat or gift for holiday or bake sale contribution!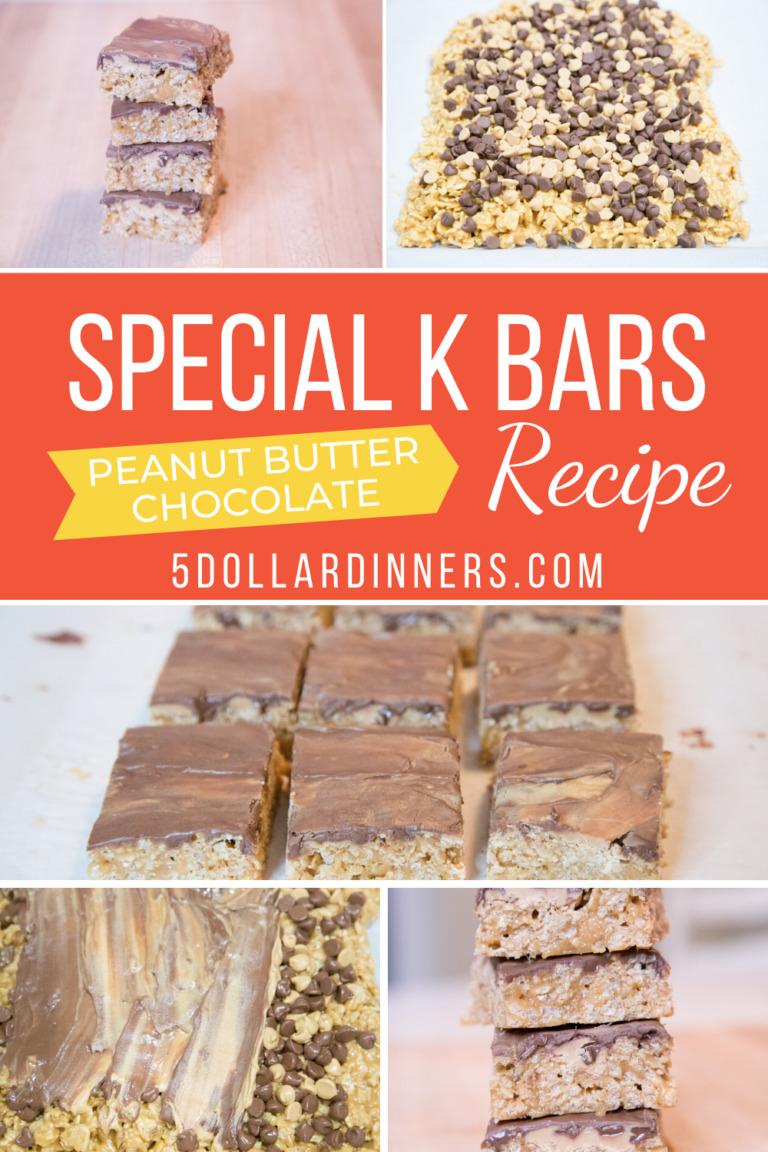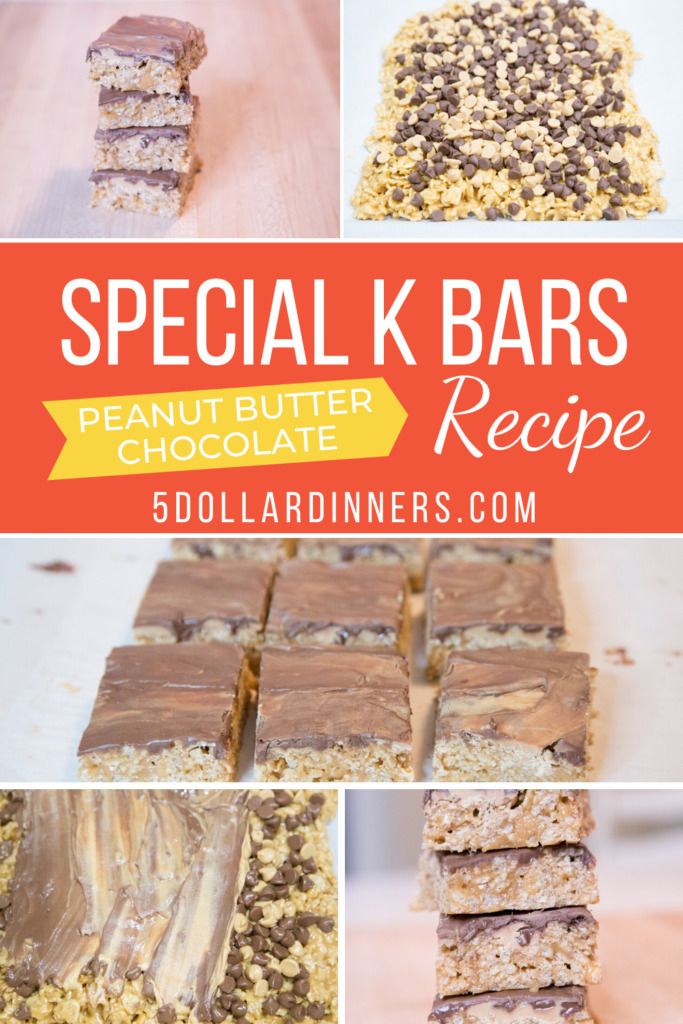 Special K Chews.
Special K Bars.
Hawgs.
Scotcheroos.
Whatever you want to call this sweet treat,
These are a favorite family recipe that we traditionally always make for the holidays, and they're wonderful for holiday gifts and bake sales too.
The problem is that they're SO good we always make terrible hogs of ourselves every time they're around, so ever since I was a little girl we've called them Hawgs.
They're super quick and easy to make, and you probably have most of the ingredients on hand already.
It just takes a few minutes to mix all the ingredients together, and melt the chocolate on top.
The hardest part is waiting for them to cool down. 😛
How to Make Special K Bars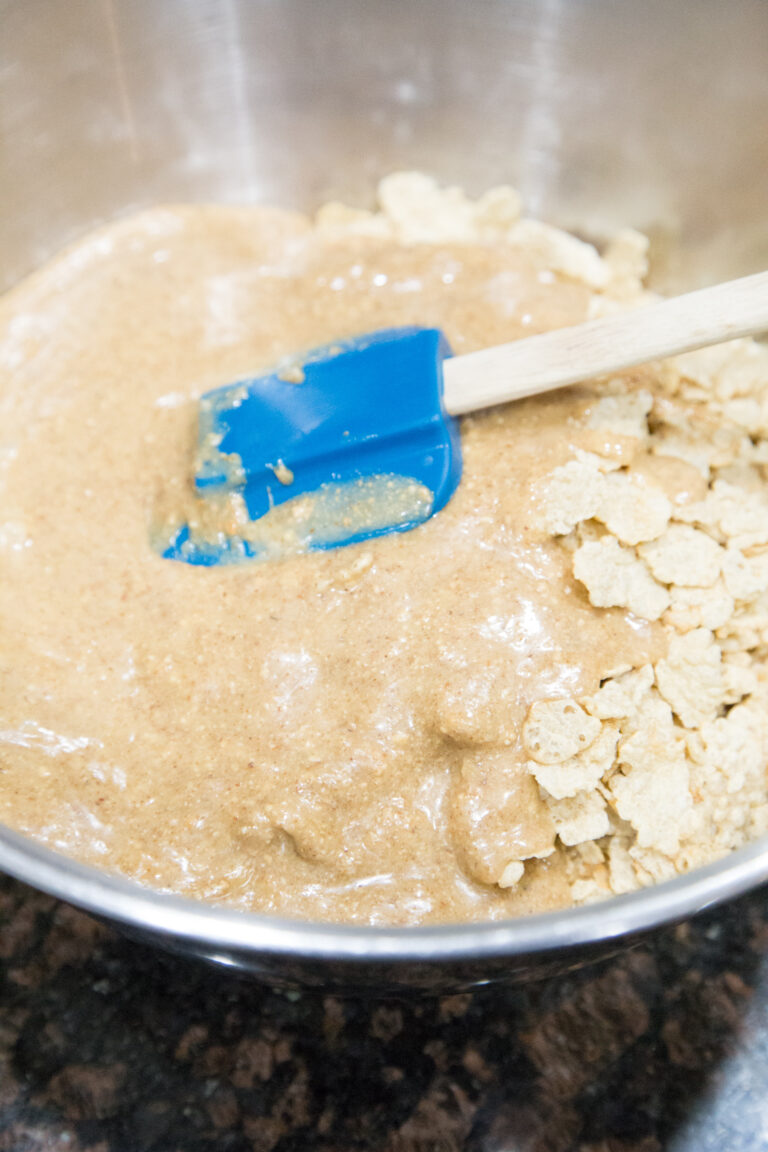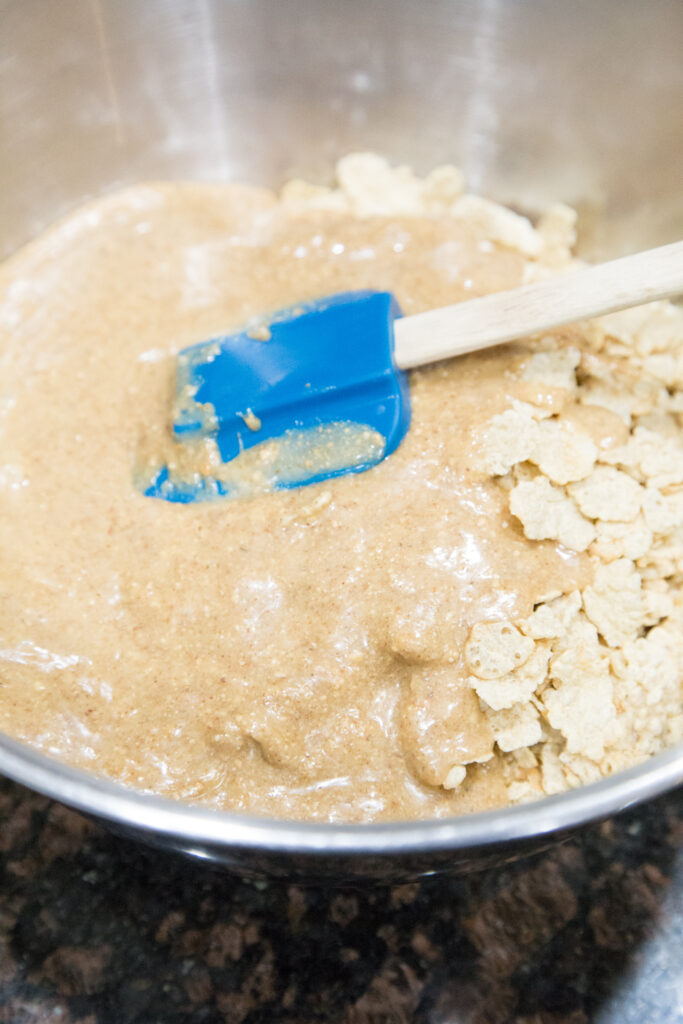 Mix the peanut butter-syrup with the cereal to make the base and form into square.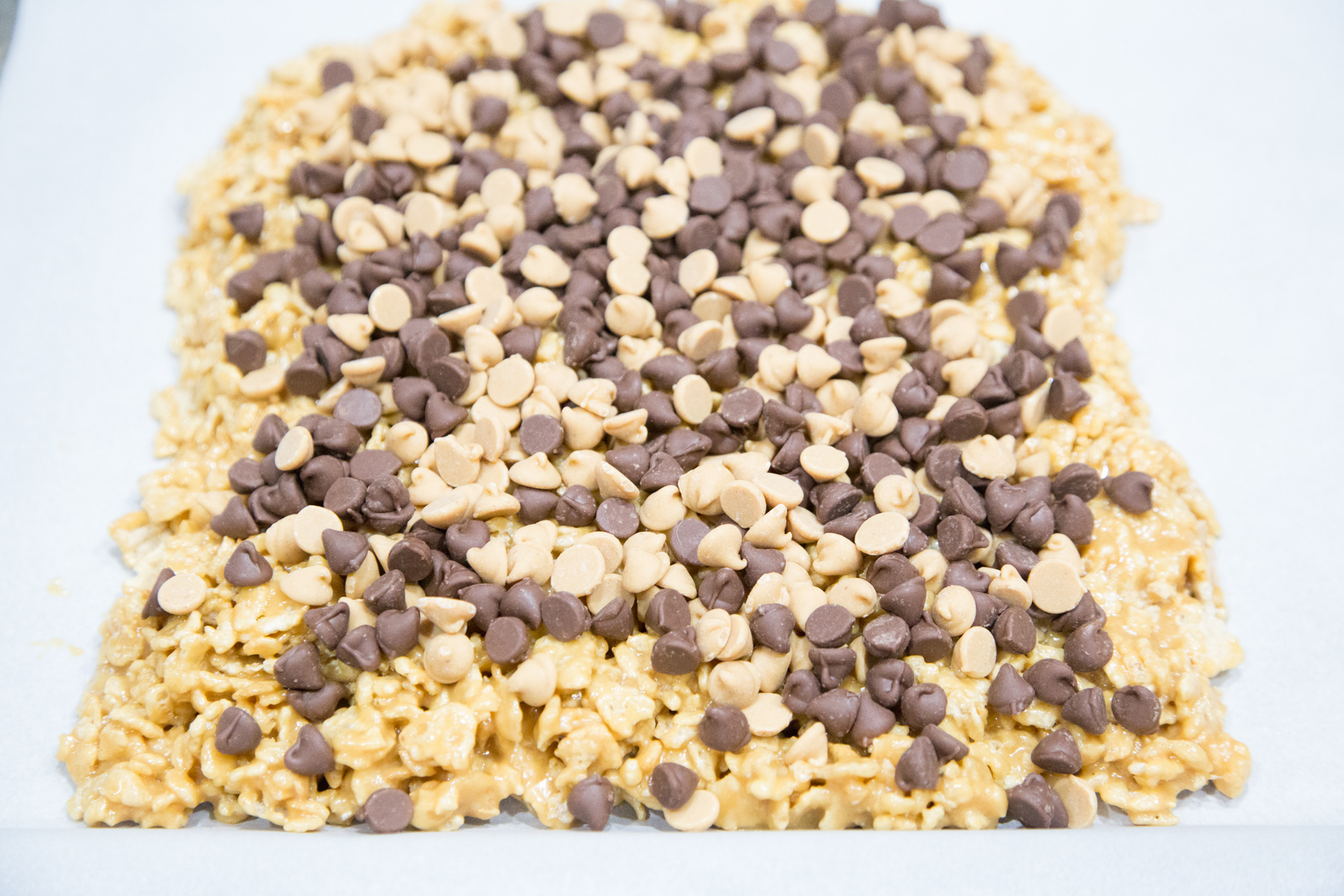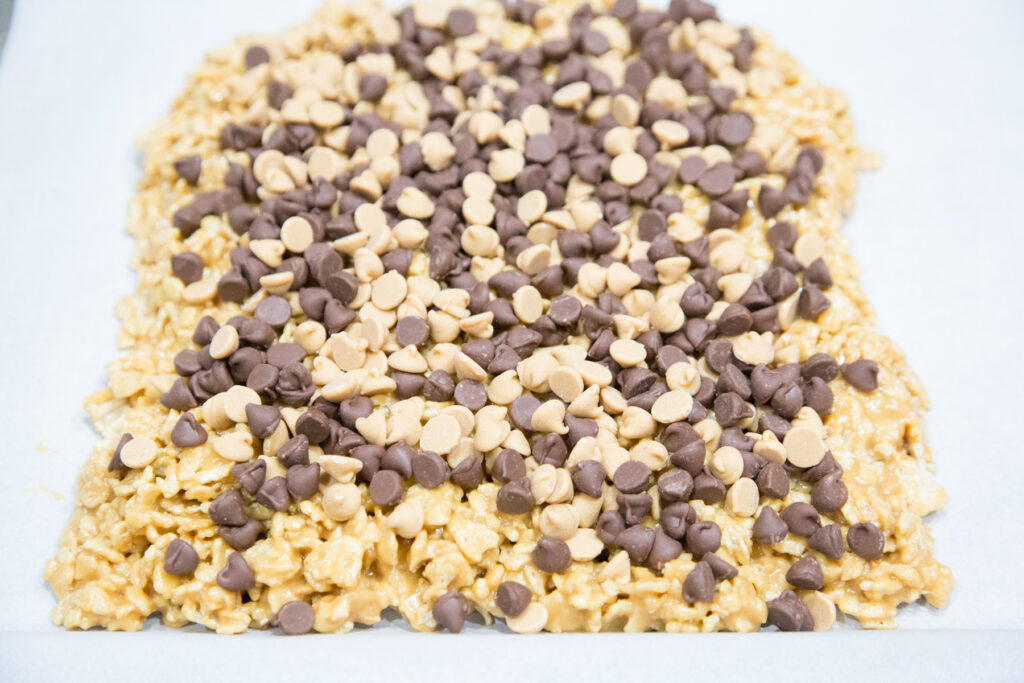 Place on parchment paper.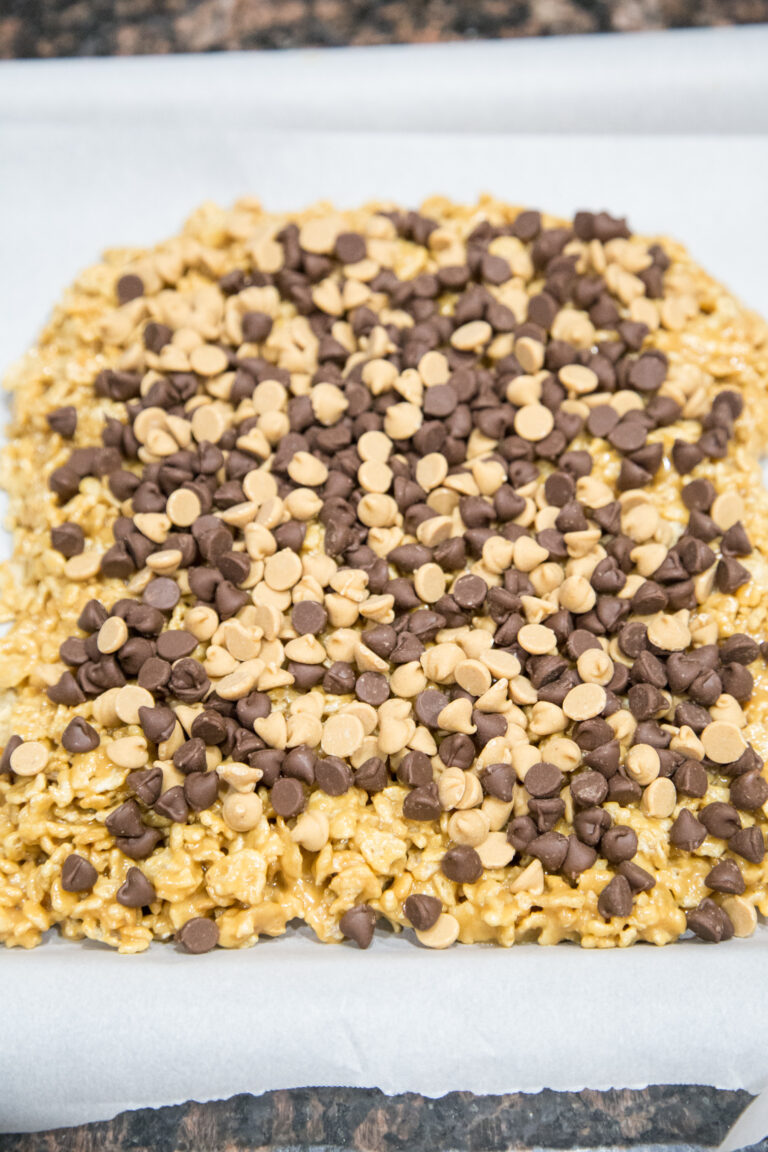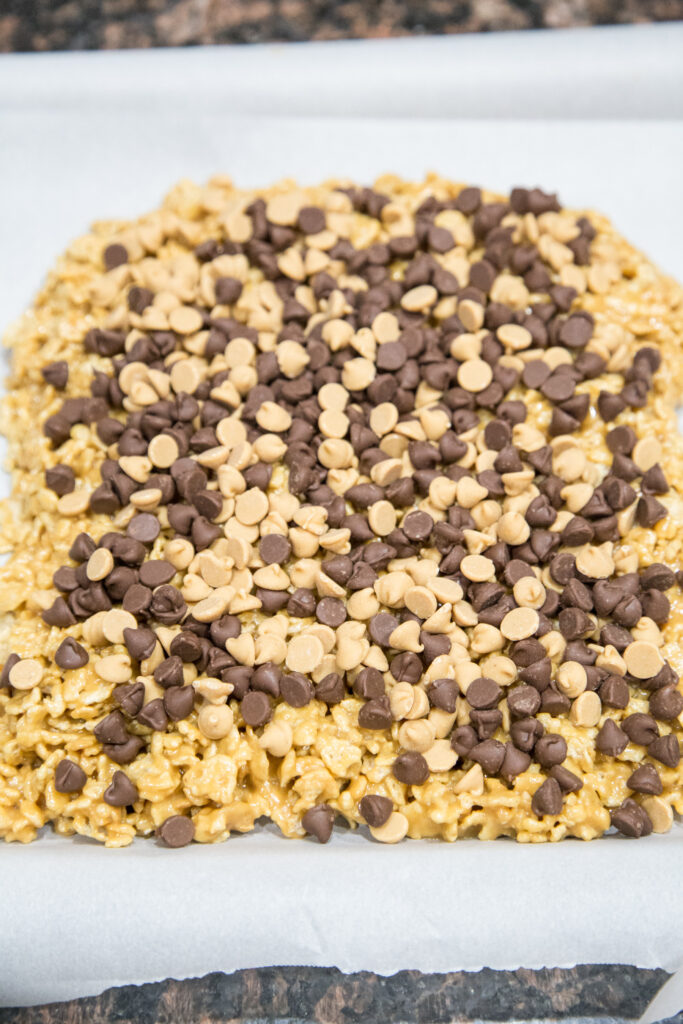 Add milk chocolate and peanut butter chips on top.
They might start to melt from the warmth of the cereal base, but you'll likely need to put it under the broiler for a minute to properly melt the chips.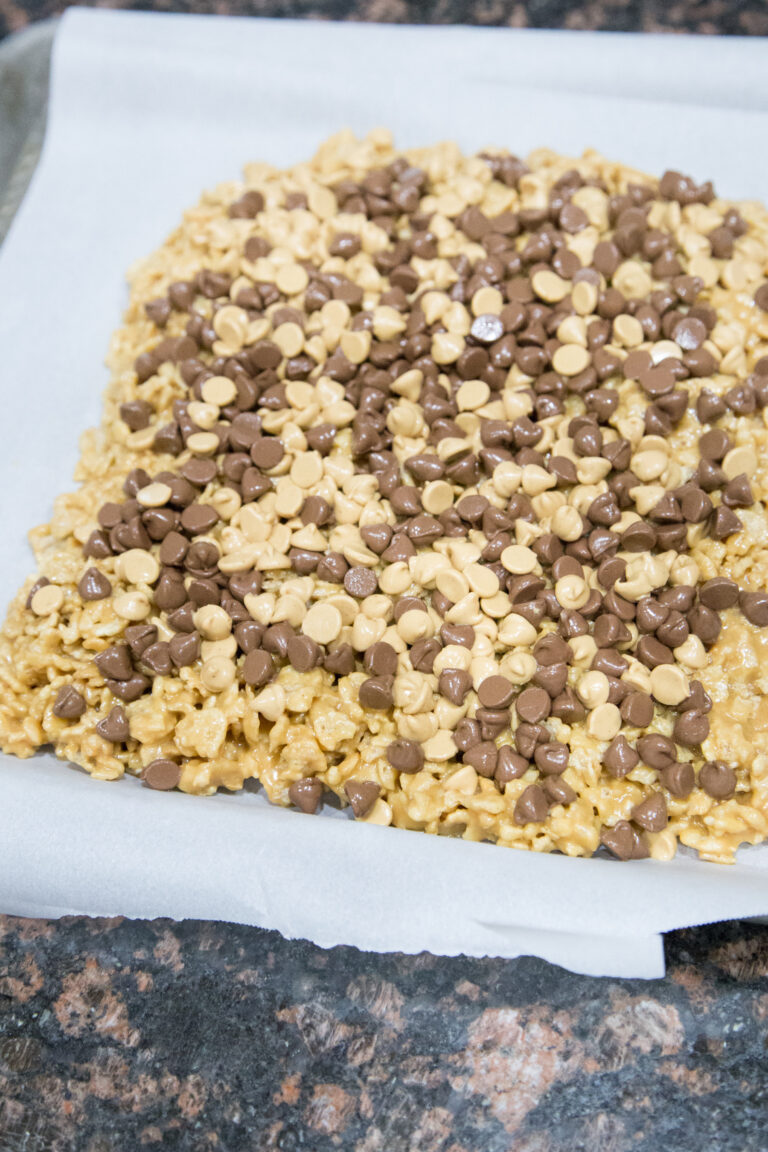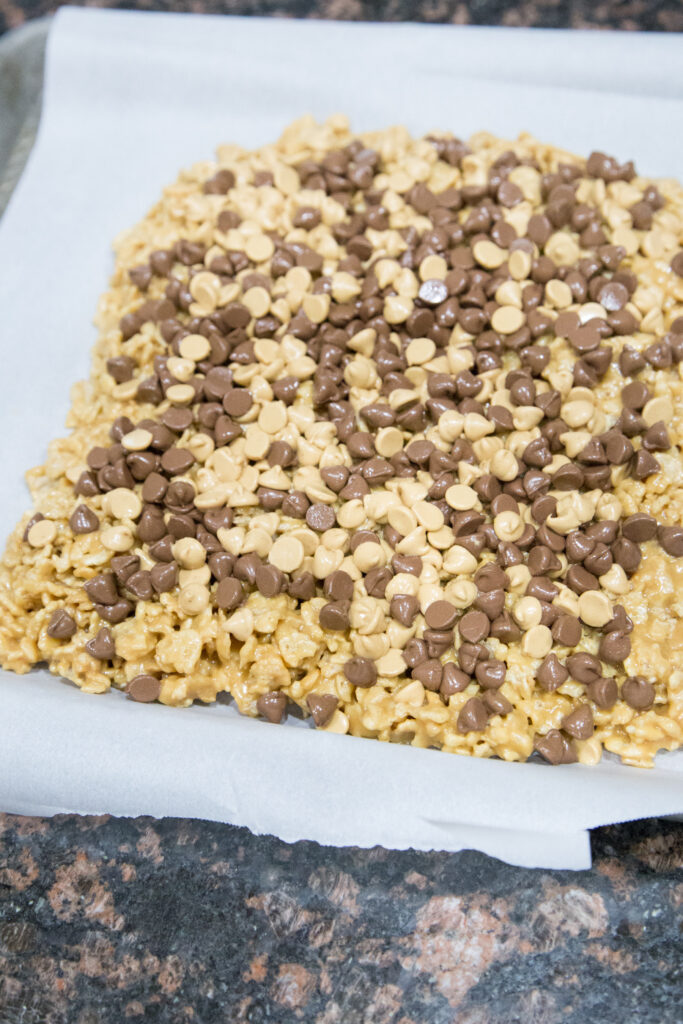 Broiled and melted.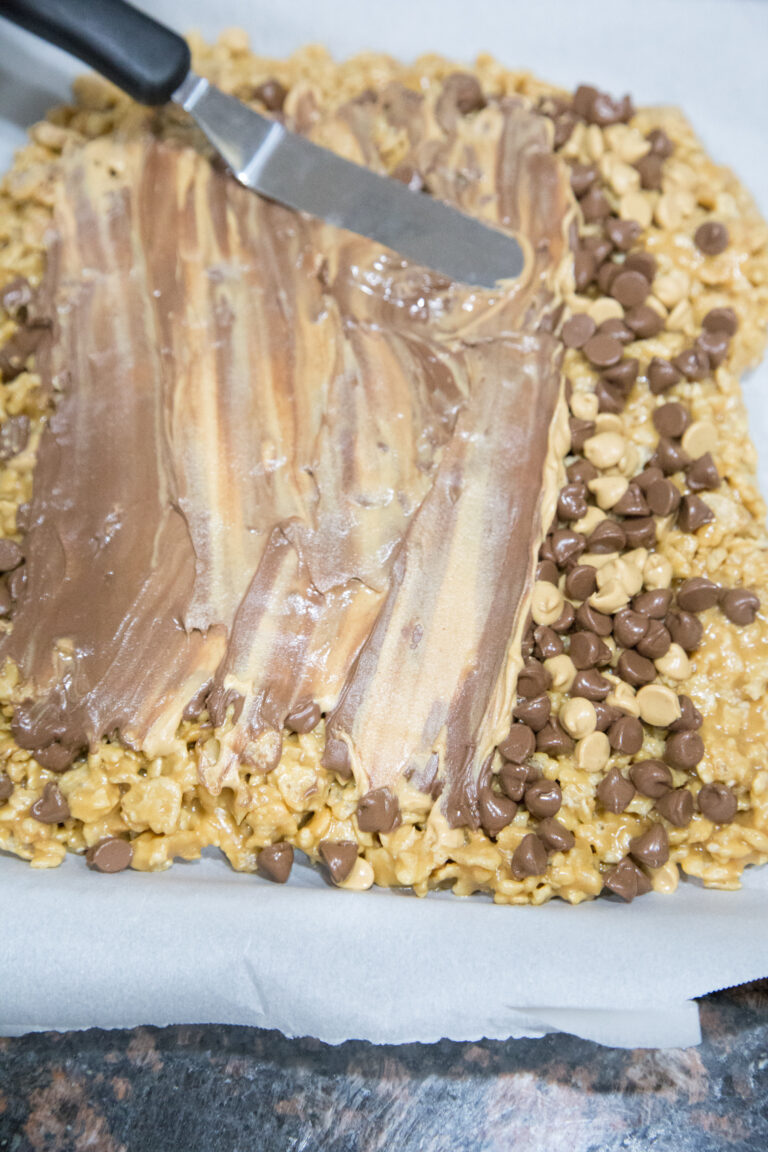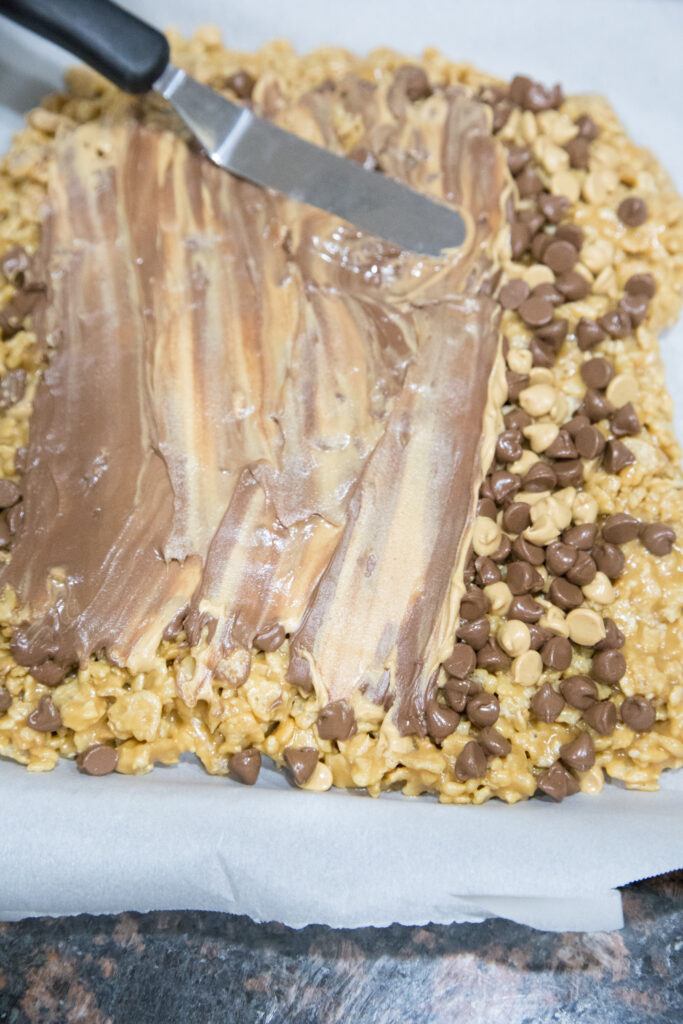 Spread the melted chips and create a fun swirl.
Let cool.
Like, for a few hours.
This is the hard part, I know.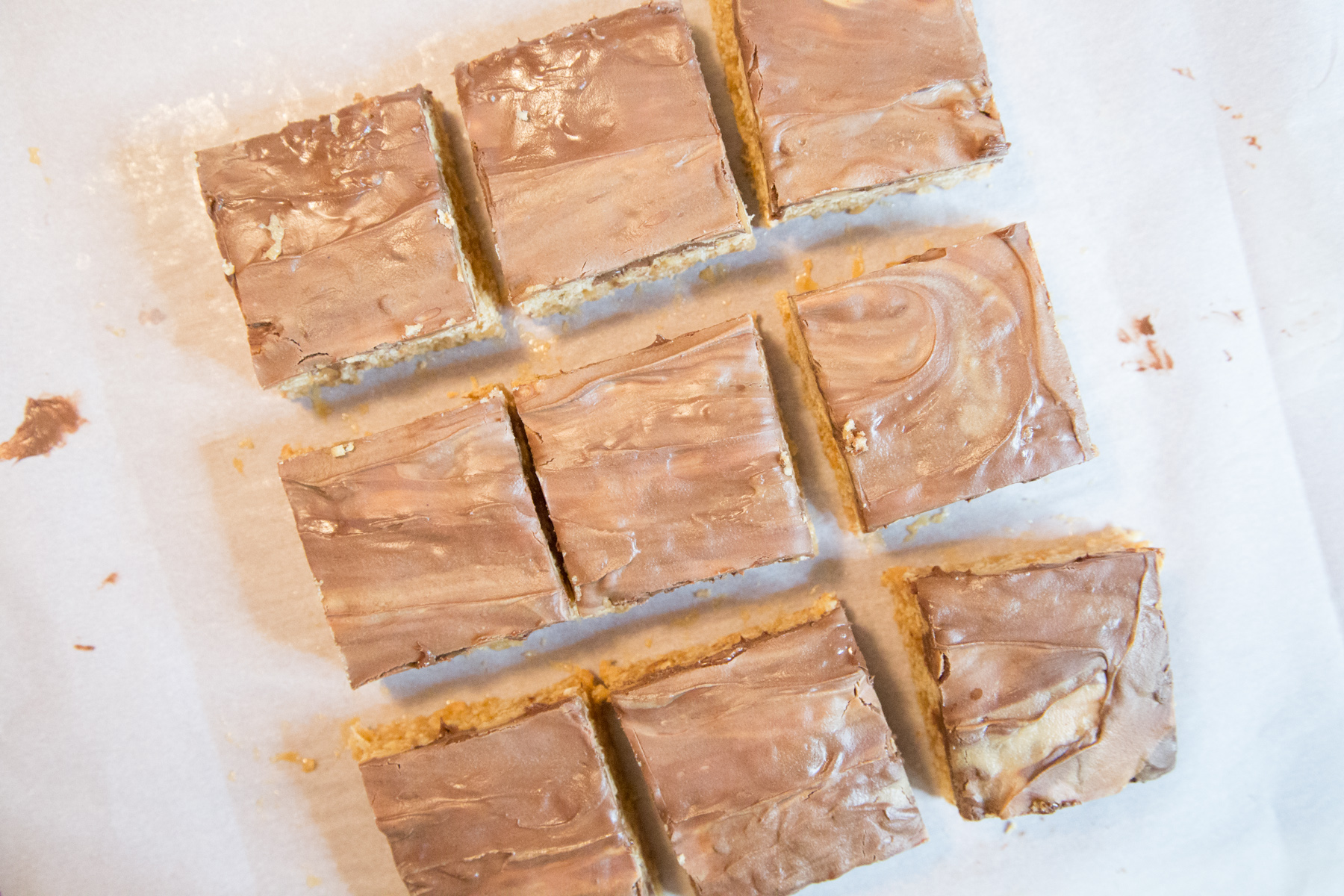 Once the top has hardened, slice into squares.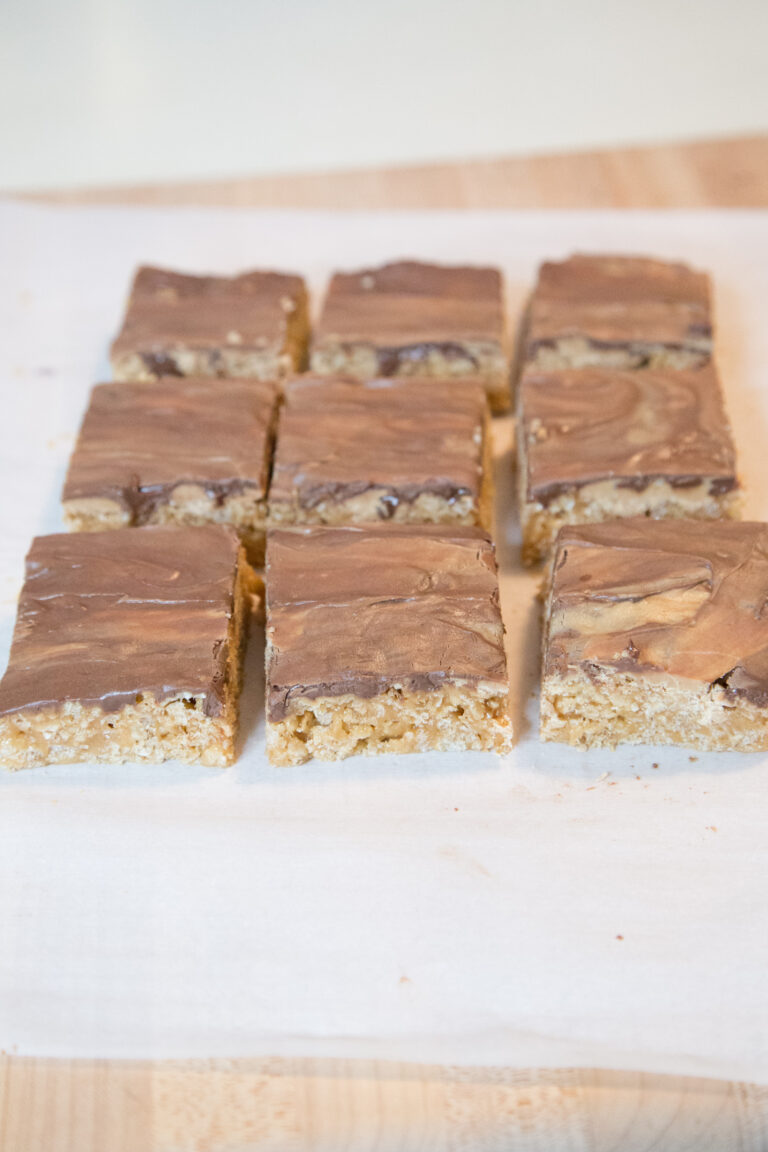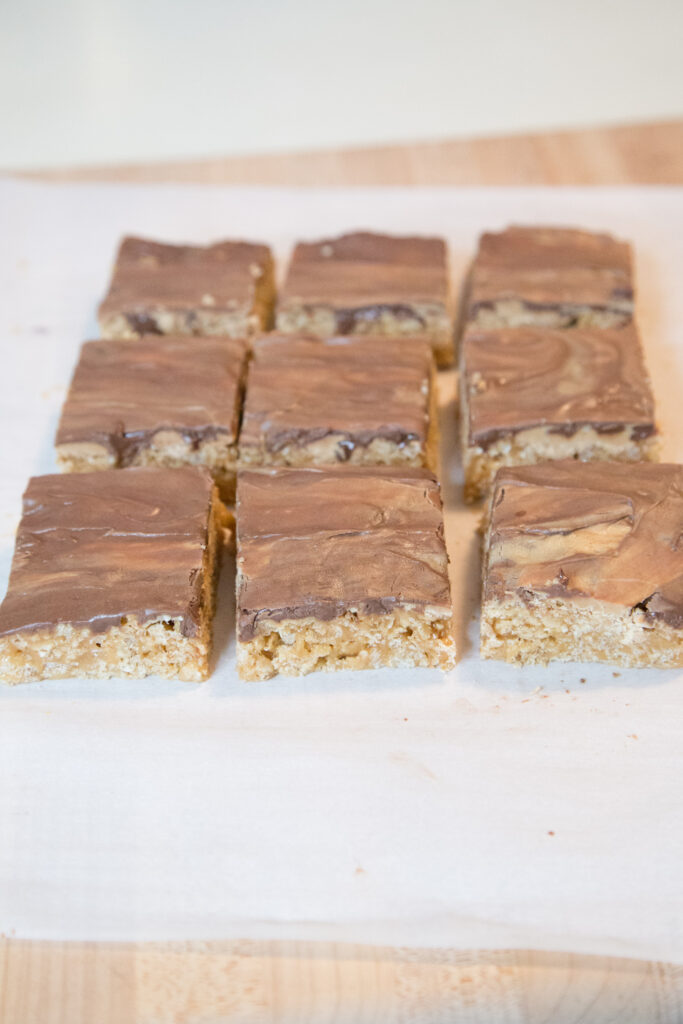 YUMMMMMM.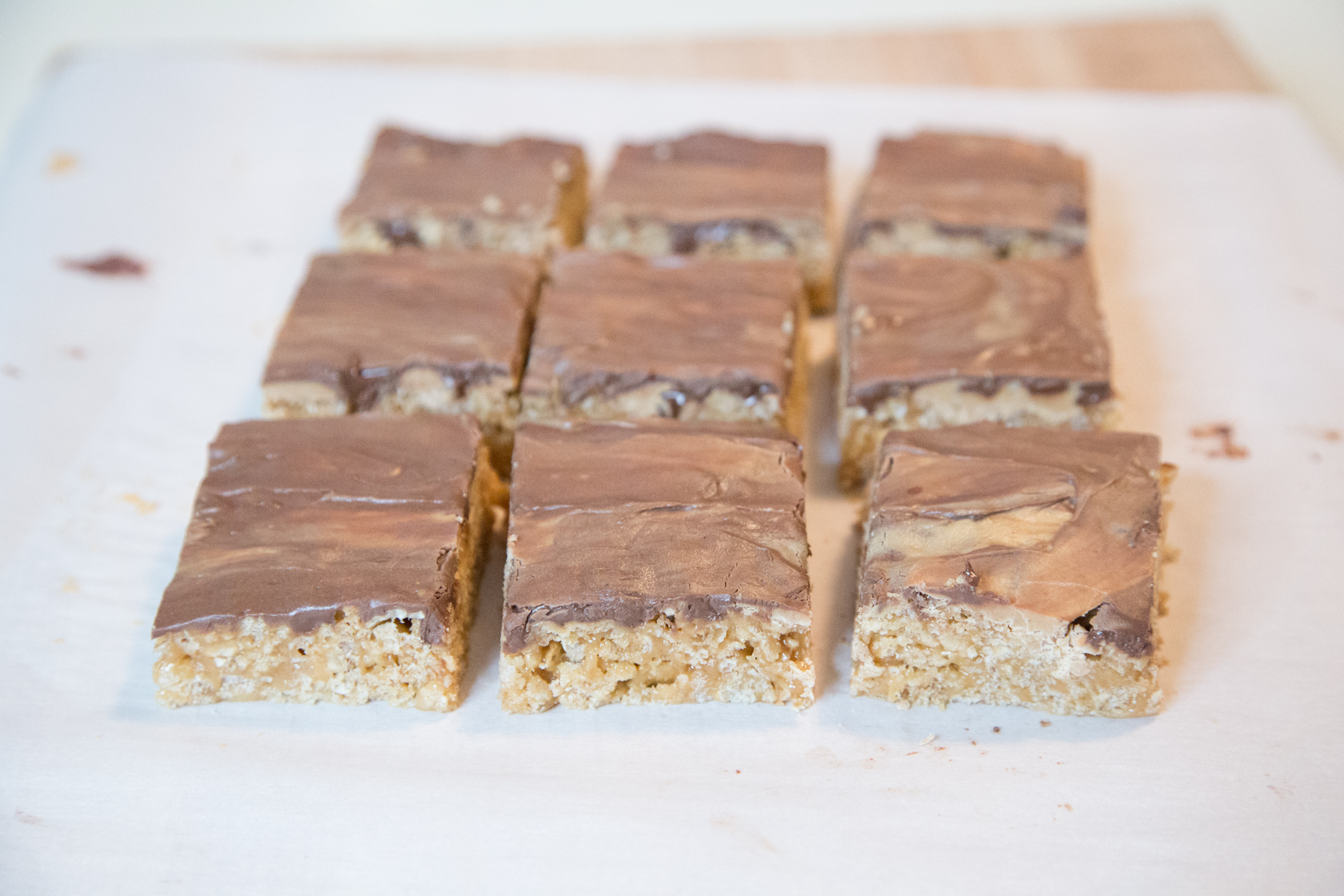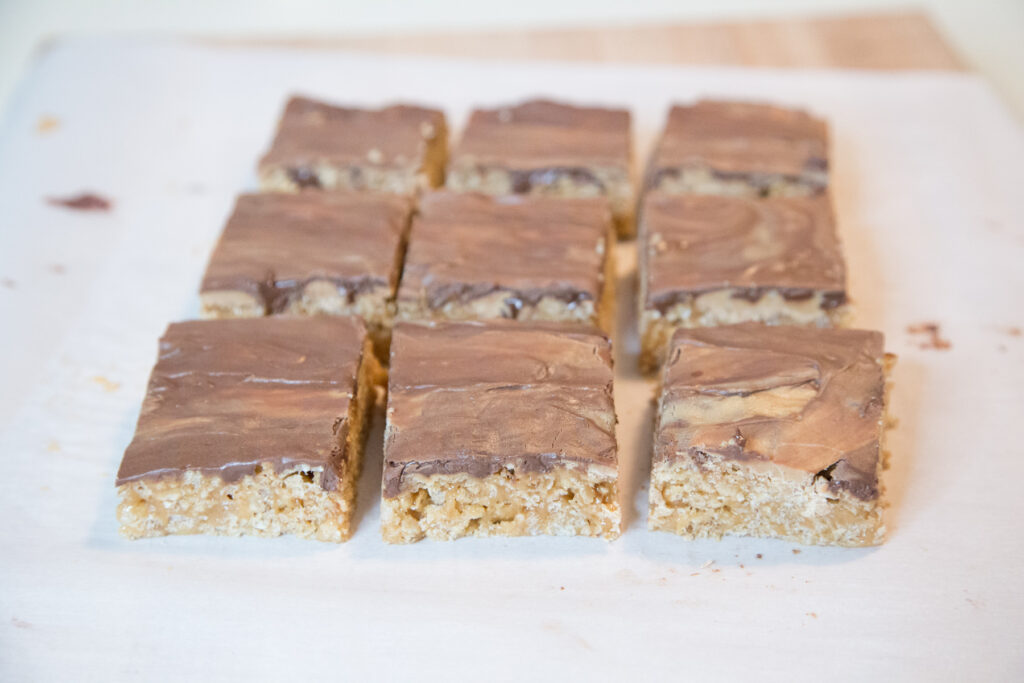 Store in a single layer in container with lid, and use parchment paper between layers to keep bars from sticking together.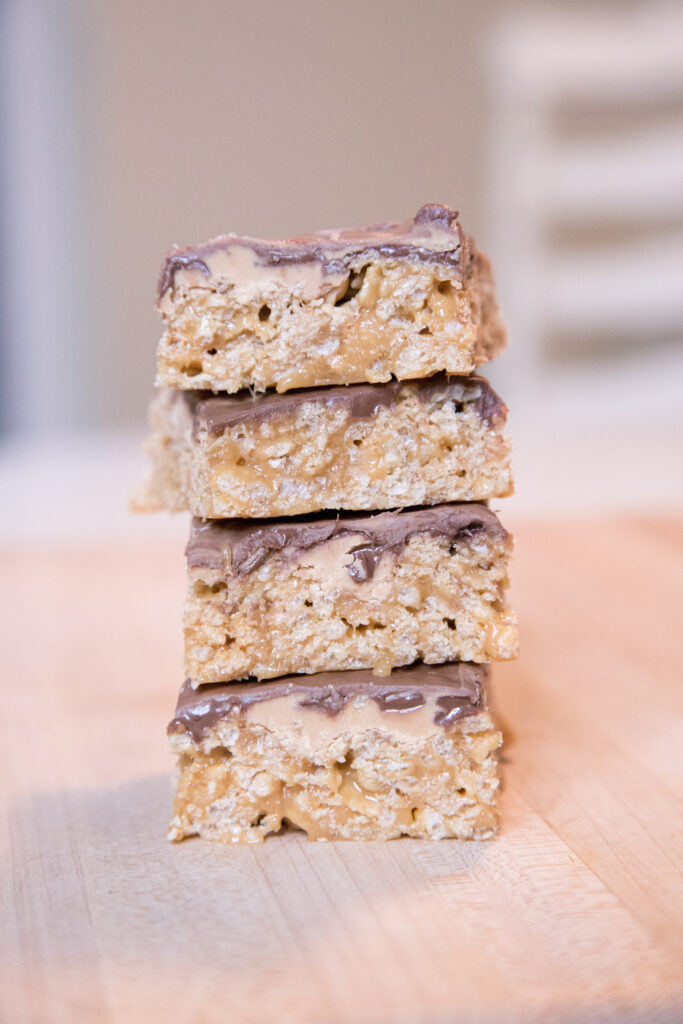 Enjoy!
Below is our peanut butter and chocolate version…Enjoy!
Special K Bars, also known as Hawgs, Scotcheroos, Special K Chews - or whatever you want to call these - I call them DELICIOUS!
Ingredients
1

cup

corn syrup

1

cup

sugar

1

cup

peanut butter

6

cups

Special K cereal

1

cup

milk chocolate chips

1

cup

butterscotch chips
Instructions
In a large saucepan, bring the corn syrup and white sugar to a boil. Remove from heat immediately.

Stir in 1 cup of peanut butter into the sugar combo, then add 6 cups Special K cereal and continue stirring until mixed well.

Press mixture into a 9x13 inch pan. Sprinkle chocolate and butterscotch baking chips over the top. Note: You can use two cups of chocolate chips if you prefer not to use butterscotch.

Spread them with a knife when the cereal mixture melts them, or if needed you can place under the broiler for a minute or so to melt the chips.

Cool and cut into squares.

Enjoy Special K Bars as afternoon snack or dessert.