Just 5 ingredients is all you need to make this fabulous roasted winter vegetables side dish!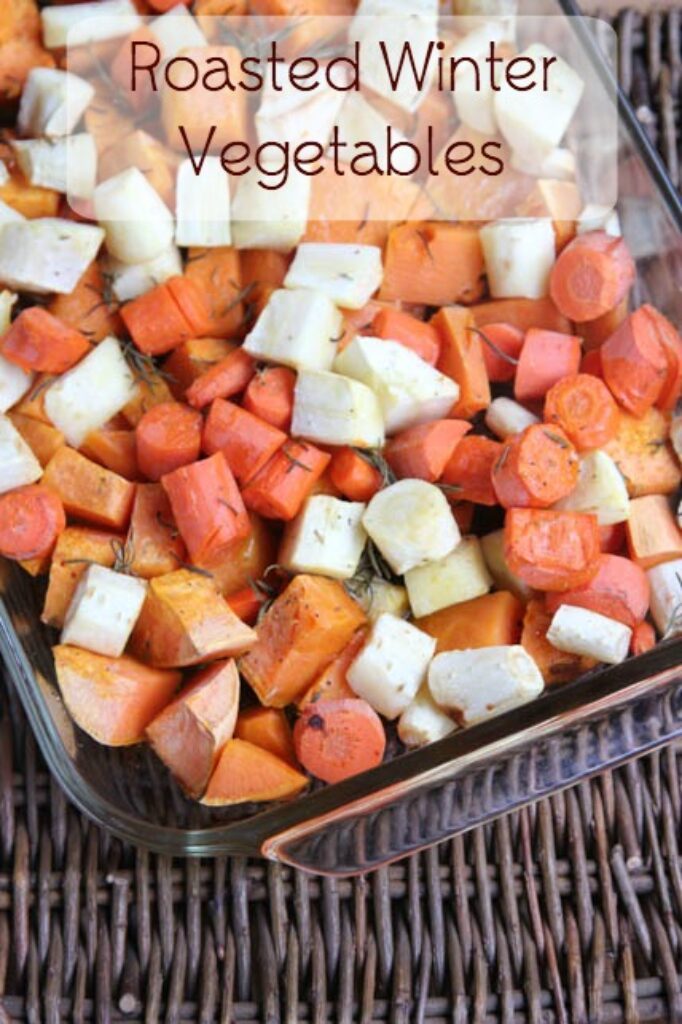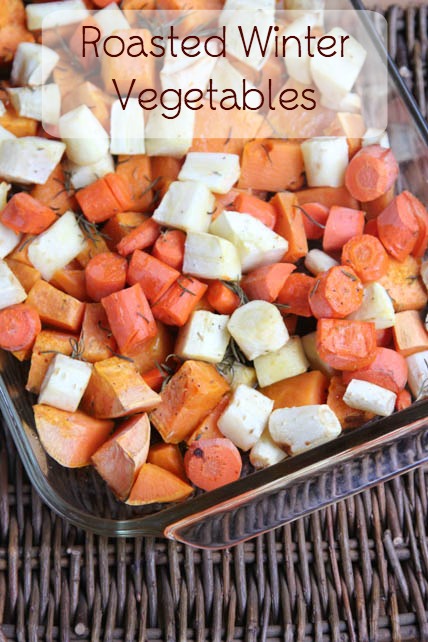 5 Ingredients.
(If you don't count salt and pepper.)
Seriously, just 5.
Sweet potatoes.
Parnsips.
Carrots.
Olive oil.
Fresh rosemary.
Boom. 5 ingredients.
So, this is totally delicious. Totally and ridiculously delicious. So much so that I made it two nights in a row, and again for lunch a few days later. (Partly to use up the extra parsnips I had on hand, and partly because OH.EMM.GEEEEE. delicious.)
Because the sweet potatoes roast and caramelize in the olive oil and liquids from the parsnips and the carrots that make their way to the bottom of the dish/pan.
I would totally eat this for lunch. Or even dinner. But I made it to be a starchy-vegetable side dish served along side some simple baked chicken. Would be delicious with steak and pork chops too!
Here's how it goes down…it's almost too easy…
Only 5 ingredients needed to make this fabulous roasted winter vegetables side dish. It goes perfectly with chicken, pork or beef. Enjoy!
Ingredients
2

large

sweet potatoes

peeled and chopped

4

parsnips

peeled and chopped

4

carrots

peeled and chopped

1

sprig

fresh rosemary

leaves removed

1

tsp

olive oil

drizzled

Salt and pepper to taste
Instructions
Preheat oven to 400 F. Spray a 9x13-inch glass baking dish with non-stick cooking spray.

Peel and chop all the veggies into 1/2"-ish size pieces. Place them in the baking dish and toss together. Drizzle with olive oil. Tuck the rosemary leaves around the veggies.

Roast in the preheated oven for 35 to 40 minutes, tossing once after about 25 minutes.

Season with salt and pepper to taste.

Serve Roasted Winter Vegetables, as side dish.