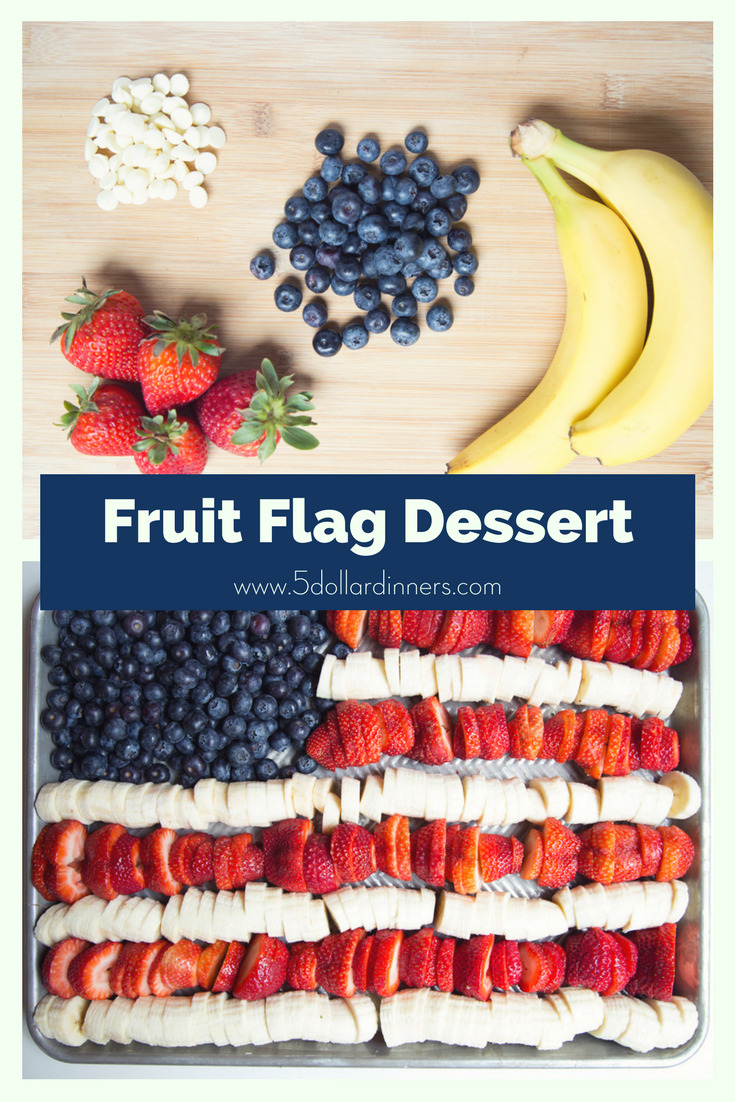 If you're looking for a patriotic and uber healthy dessert, look no further!
For Memorial Day, we headed to my dad's house for a backyard BBQ. Before I had both feet in the door, I'd been recruited to help with the fruit flag. It's not terribly time intensive, and with 2 of us working on it, I was surprised at how quickly it came together. And I learned quite a few tricks along the way.
Use a banana slicer. HUGE time saver. (Also, you're welcome…the reviews on Amazon are a HOOT!)
Use a straw to take the stems out of the strawberries, then line up and slice in bulk.
Use a disposable lasagna size foil pan, or rimmed baking sheet. A 9×13 baking dish isn't big enough!
Stars – we left the stars off because of the boys' dairy allergy. You could use white chocolate chips, or real whipped cream for some added sweetness. After a huge dinner, this was the perfect light dessert that satisfied the sweet tooth, but didn't push me over the "I'm too stuffed to move" edge. (I know you know what I'm talking about.)
Here's the original iphone pict I snapped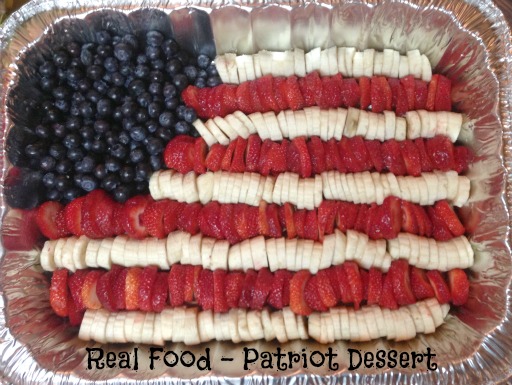 Real food. Real fresh. Real festive!
Ingredients
2

lb

strawberries

8

bananas

1

pint

blueberries

2-3

Tbsp

lemon, orange, or pineapple juice, to keep fruit from browning

Optional: whipped cream or white chocolate chips for the stars
Instructions
Wash, remove the stems, and slice the strawberries. Set aside.

Wash and drain the blueberries. Set aside.

Peel and slice the bananas. You can add some lemon, orange, or pineapple juice to the bananas to keep them from browning if you are preparing this dish for ahead of time.

Arrange the fruit in a 9x13 (or larger pan if you are feeding more people) making alternating rows with the bananas and strawberries for the stripes on the flag. Then add the blueberries piled in the top left corner. Add some stars over the blueberries with the whipped cream or white chocolate chips, if desired.

Keep chilled until ready to serve.

Serve Real Food Fruit Flag as a delicious dessert.
What's your favorite Patriotic Picnic Dessert?!?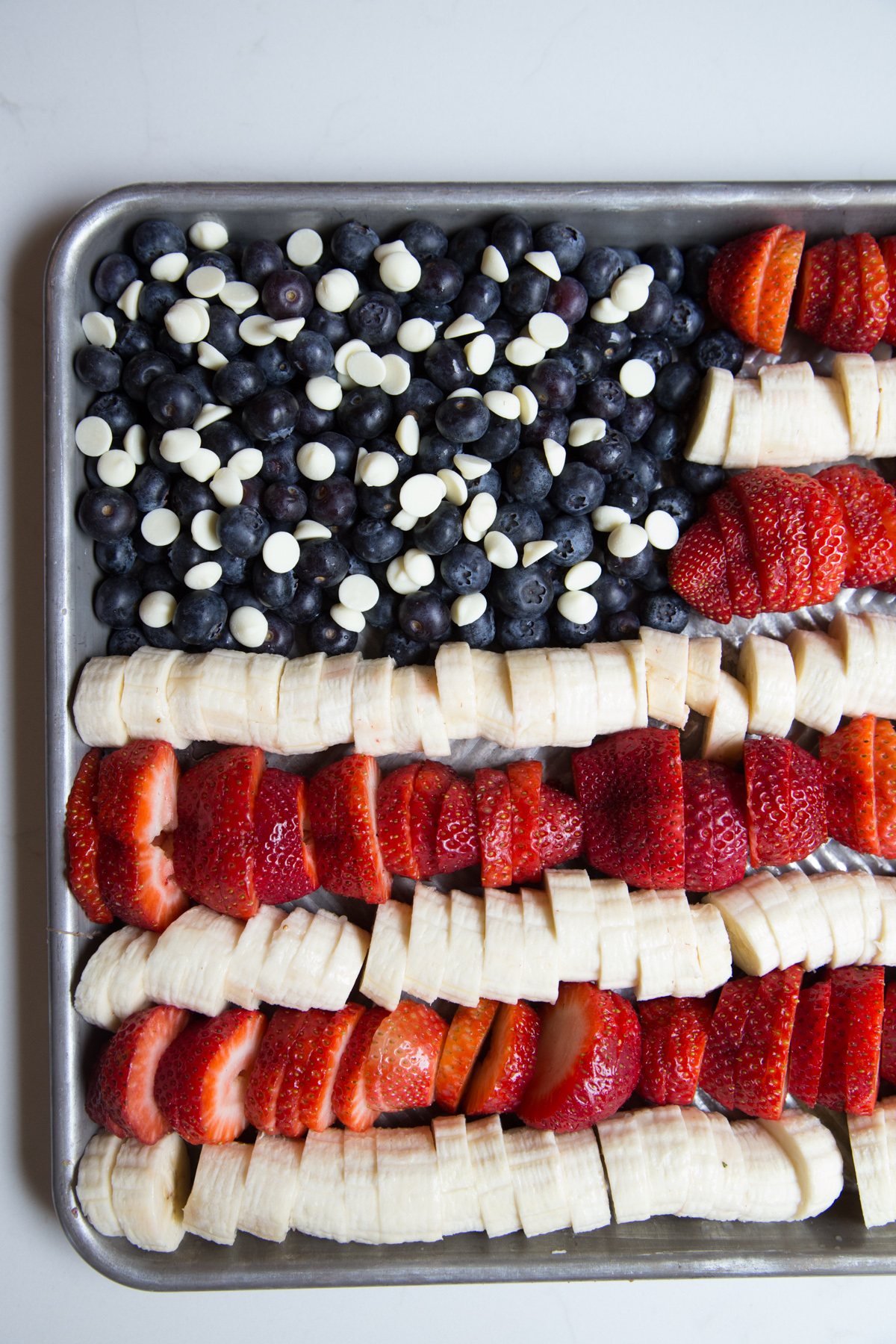 Disclaimer: As an Amazon Associate, I earn commissions on qualifying purchases. Reviews, opinions are my own.