Major homemade granola kick happening at our house right now!
Here's another homemade granola recipe for y'all…flavored with pumpkin and pumpkin-y spices! And packed with a little flaxseed punch too!
(If you can't find canned pumpkin in your stores, you can still buy it in bulk from Amazon. It will be back in stores, probably for a limited time, during the holiday season in November and December.)
Anyhoo…add this to your list to try later this fall…or whenever you can get your hands on some canned pumpkin. I used my last can that I'd stockpiled last year to make this!
(If you'd like to know how to cook a pumpkin in your slow cooker, Toni has a great tutorial!)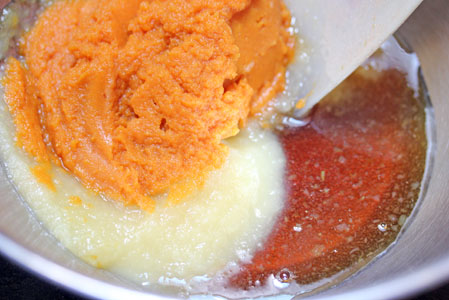 Mix together the pumpkin, applesauce, maple and vanilla.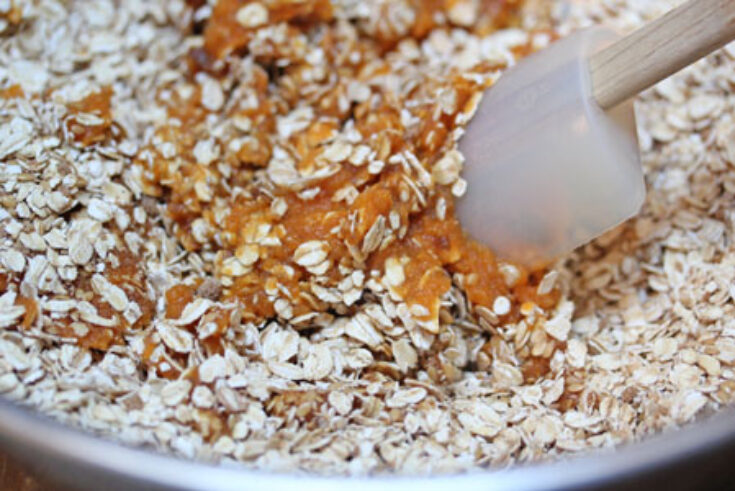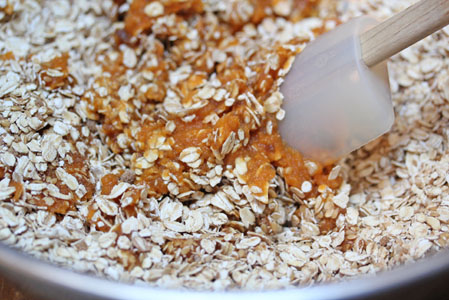 Dump that mixture in with the oats and spices.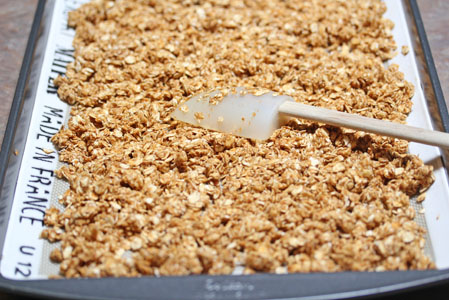 Combine well and lay onto parchment paper or silicone baking mat.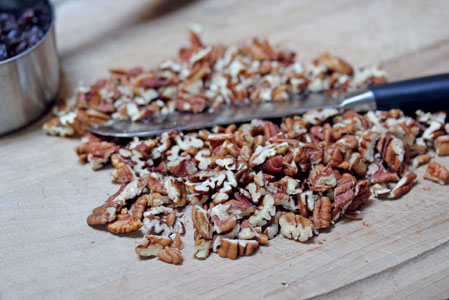 While the granola is baking…chop the pecans.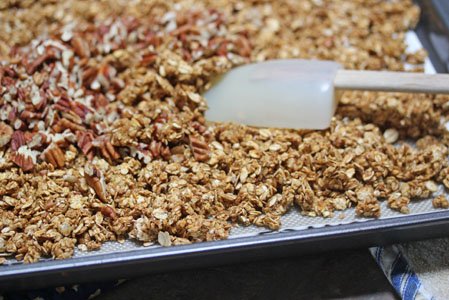 After the granola has cooked for 20 minutes, mix in the pecans.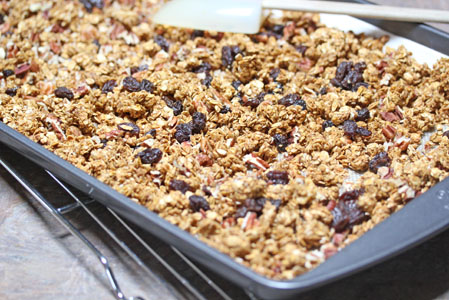 And mix in the raisins (or other dried fruit) after the granola has cooked.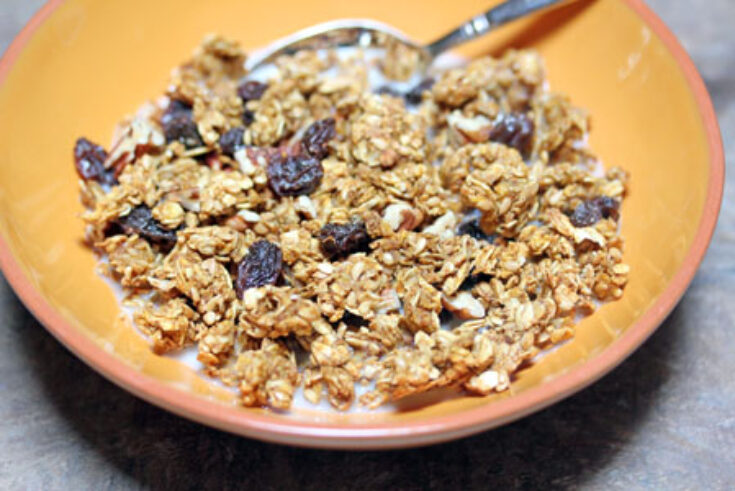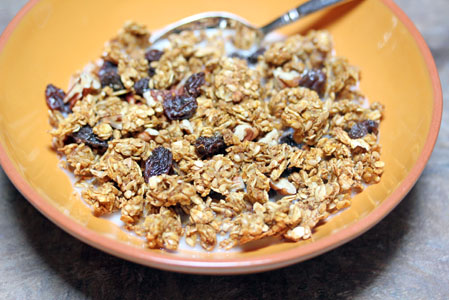 Perfect in a bowl with milk, on top of plain or vanilla yogurt or just as it is!
Homemade granola that is perfect for Fall!
Ingredients
1/3

cup

applesauce

1/2

cup

pumpkin puree

3

Tbsp

maple syrup

1/2

tsp

almond or vanilla extract

(or you could use maple extract if you have some, or use homemade vanilla extract!)

2

cups

quick cooking oats

2

cups

traditional oats

1/4

cup

brown sugar

1/4

cup

flaxseed (optional)

1

tsp

cinnamon, nutmeg, ginger - each

1

cup

pecans, chopped

1

cup

raisins
Instructions
Preheat to 300.

In a small mixing bowl, combine the applesauce, pumpkin puree, maple syrup and extract.

In larger mixing bowl, toss together the 2 kinds of oats (I use both kinds because I find it clumps better, as the littler oats can get into the "crevices" of the bigger oats...making nice clumps!), brown sugar, flaxseed, cinnamon, nutmeg and ginger.

Spoon the pumpkin mixture into the oats mixture and combine until all the oats are covered in the pumpkin mixture.

Spread onto a baking sheet lined with parchment paper or silicone baking mat.

Bake in the preheated oven for 20 minutes, then gently toss and mix in the pecans and bake for another 10 to 15 minutes.

Stir in the raisins or other dried fruit after it has cooled some on a cooling rack.

Store in an airtight container for up to a week. Beyond a week, I recommend storing in a plastic container or freezer baggie in the freezer for up to 3 months.

Serve Pumpkin Pecan Granola as is, over yogurt or with milk.
P.S. You could certainly eliminate the brown sugar and up the maple syrup to 1/4 cup if you prefer!
P.P.S. I used whole flaxseeds. If you wanted to grind them before mixing them in, that'll work too!

Disclaimer: As an Amazon Associate, I earn commissions on qualifying purchases. Reviews, opinions are my own.