Erin's Favorite Prime Day Deals
*******HOT HOT HOT >>> Prime Pantry Stacking Deals & Savings!
Instant Pot 8-Quart ULTRA – $119.99!!!
Philips Air Fryer
Is it worth it? At this price – yes! It will save you so much time (and mental energy!)
I have and use this one several times a week! Learn more and ORDER TODAY to get $80 off this air fryer!
Save 25% on Instant Pot Accessories too!
(I highly recommend getting a second sealing ring and insert!)
Calphalon Cookware
I have several pieces of Calphalon cookware and highly recommend it! If I had to pick from this bunch, it would be the first or second – 12″inch skillet with lid or the 3-piece set. We make a.l.o.t. of skillet meals and the 12″ size with lid is perfect for our family of 6.
If you have a smaller family or are cooking for 1 or 2 people, then I'd go with the 8″ nonstick, 3-piece set!
You can browse and order here!

Meal Prep Containers!
I've seen a few of these and they are on lightning deal on Tuesday morning! And I imagine there will be more later in the day!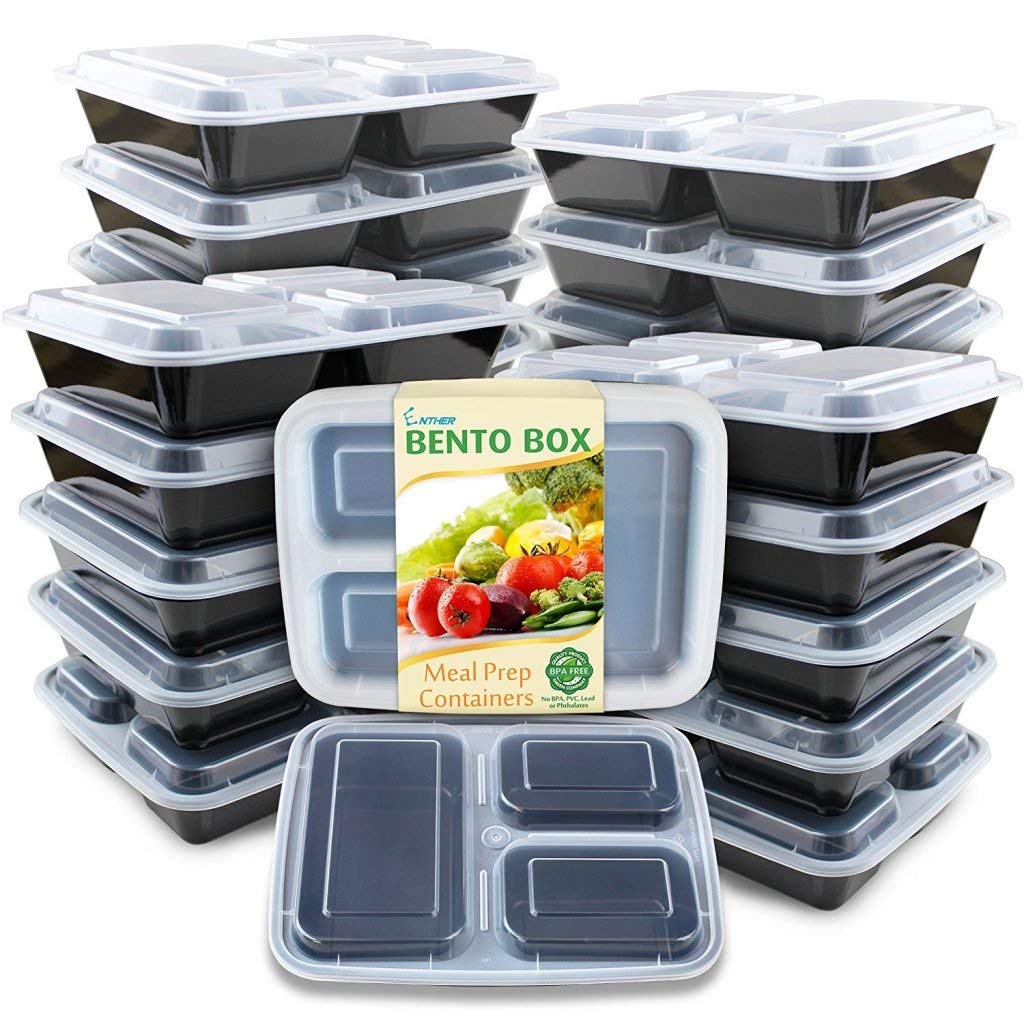 Blendtec Blender – $199 at checkout!
(Price drops on the checkout page!)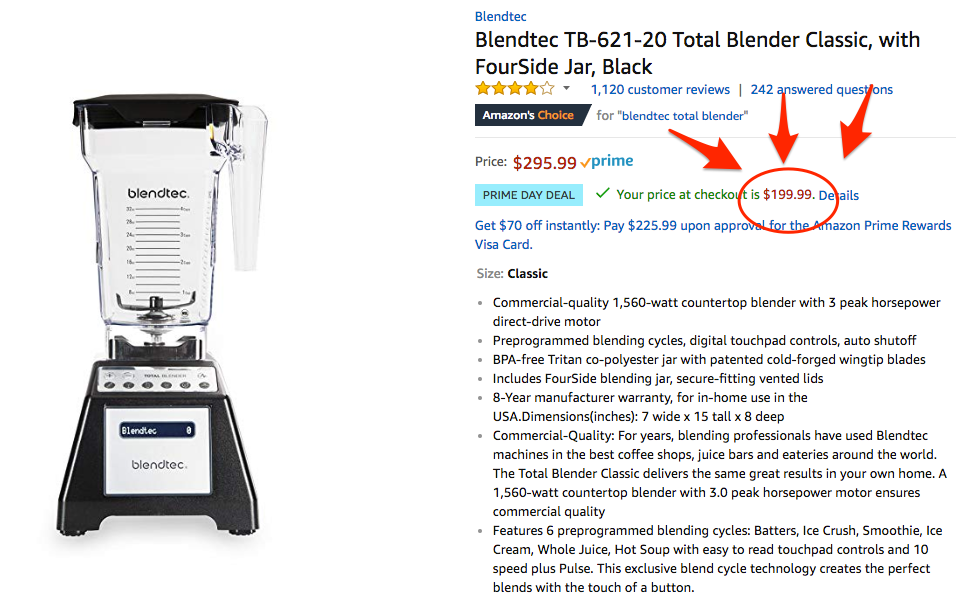 Use coupon code 
PRIMEBOOKS18

at checkout to save $5 on any $20 order of printed books – including our new MyFreezEasy cookbooks!
Also, check out Erin's $5 Dinner Mom cookbook series too!
MONDAY ONLY – 45% Off Utensi Long Handled Wooden Spoons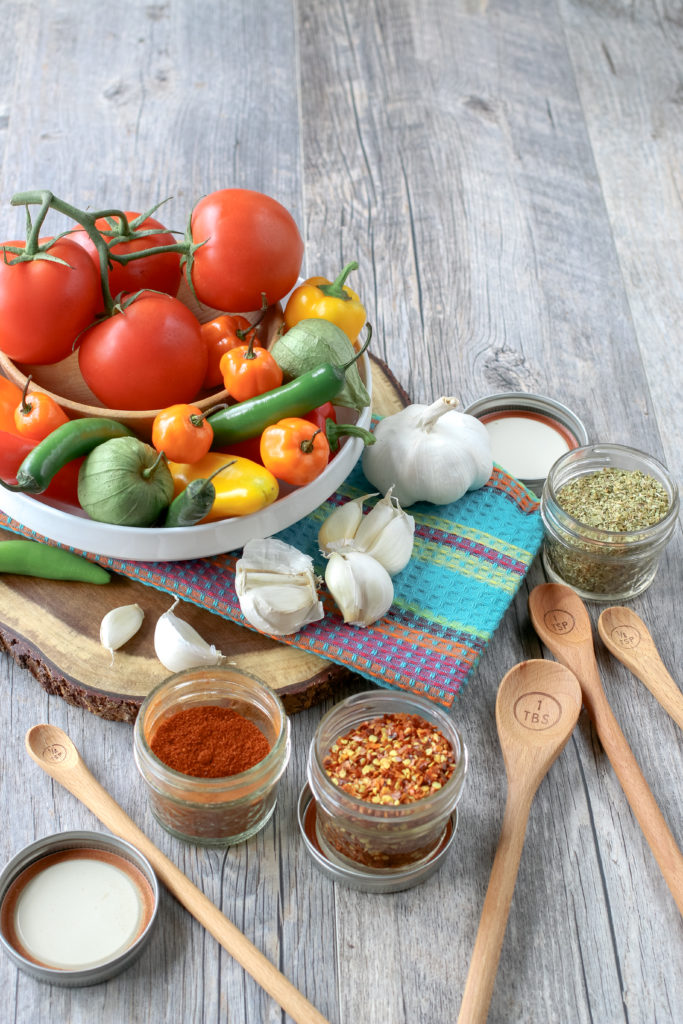 Reusable Cloth Dishtowels!
Use more of these…and fewer paper towels and you'll save TONS over time on your grocery bill!

Get 15-pack for $10.79. Order now!
Audible – $4.95/month for 3 Months!
I <3 <3 <3 listening to books and stories, and Audible is a great resource and program if you need more listen in your life!
I listen when driving, in the morning, in the evening and sometimes at the office. Lately, I've been listening to books and stories to replace that 'mindless scrolling' that we can easily fall into.
Also, my oldest son prefers to listen to books – so we get his school books on audio via Audible and he does so much better with reading comprehension and on assessments having listened to the story!
The Audible Prime Day deal is too good to pass up too!
Membership renews at full monthly rate of $14.95/month after first 3 months. Cancel online anytime.
Monday's Deals of the Day – Amazon Devices

Other Monday Deals
Load Up a Prime Pantry Box and Save BIG!!!
Take a few minutes and load up a Prime Pantry Box…so so so many deals and savings on the food and ingredients available in Prime Pantry….start building your box here!
Prime Pantry Membership Deal
This deal is already live!
30-Day Free Trial and $10 off $40 order
What is Prime?
The next 2 days will be packed with amazing deals for Amazon's Prime members. Like, ridiculously amazing deals!
This is basically Christmas in July for Amazon's Prime members!
But, in order to take advantage of all these great deals and savings and offers and credits, you MUST BE an Amazon Prime Member.
Prime is Amazon's annual membership program and it's loaded with all kinds of benefits. With a Prime membership, members receive:
Free 2-day Shipping
Prime Pantry access
Prime Now access
Access to thousands of movies, music and books
Early access to Lightning Deals
And MUCH MUCH more!
Try Amazon Prime free for 30 days!!!
Where are the Other Prime Day Deals??
I'm so glad you asked…there's a lot to fish through and it's best to go into it looking for a "big ticket" item that you might need and hope it's got a great price sometime between Monday and Wednesday.
We will be sharing all the great food, kitchen utensil and appliance deals on the $5 Dinners Facebook page.
Start Your Prime Day Shopping HERE!
Disclosure: this post contains Amazon affiliate links. Thanks for supporting $5 Dinners.