And be sure to sign up for our FREE weekly email newsletter and find out why Rachael Ray calls this the dinner solution every family needs. Tap below to sign up!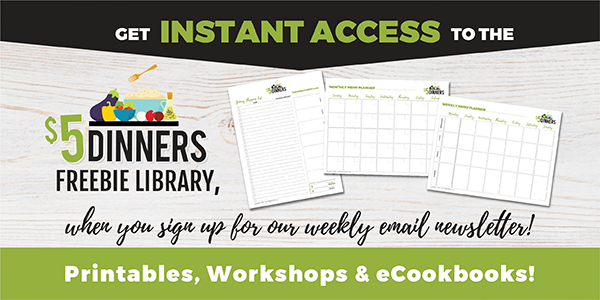 Prime Day Deals on Air Fryers
Check out my list of favorite deals, in order of recommendation.
I have long said that the 'name brand' of a product worth investing in, because it will last longer. That has been my experience, as well as the experience of thousands of others in our community. (Of course there can be freak incidents with anything, but in general, this is my recommendation.)
If you can afford the Philips, that's definitely going to the best option. And please note, I included the Ninja iFoodie because it's an air fryer AND pressure cooker and steamer. So, if you're looking to ditch the Instant Pot, steamer, rice cooker, etc…then replace them all with the Ninja iFoodie.
Happy Air Fryer Shopping!
Amazon Prime Day 2019 - Air Fryer Deals
Disclaimer: As an Amazon Associate, I earn commissions on qualifying purchases. Reviews, opinions are my own.