And be sure to sign up for our FREE weekly email newsletter and find out why Rachael Ray calls this the dinner solution every family needs. Tap below to sign up!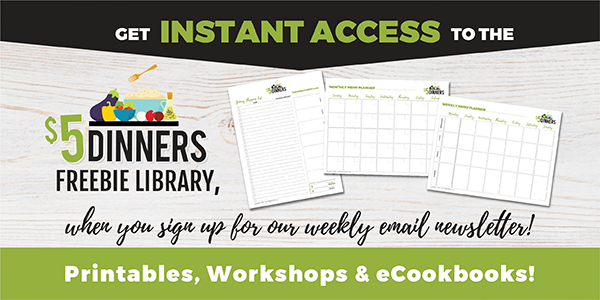 I <3 <3 <3 listening to books and stories, and Audible is a great resource and program if you need more listen in your life!
I listen when driving, in the morning, in the evening and sometimes at the office. Lately, I've been listening to books and stories to replace that 'mindless scrolling' that we can easily fall into.
Also, my oldest son prefers to listen to books – so we get his school books on audio via Audible and he does so much better with reading comprehension and on assessments having listened to the story!
The Audible Prime Day deal is too good to pass up too!
Get 2 Free Audio Books and 2 Audible Originals with your Audible Trial!
Membership renews at full monthly rate of $14.95/month after first 3 months. Cancel online anytime.
Disclaimer: As an Amazon Associate, I earn commissions on qualifying purchases. Reviews, opinions are my own.