And be sure to sign up for our FREE weekly email newsletter and find out why Rachael Ray calls this the dinner solution every family needs. Tap below to sign up!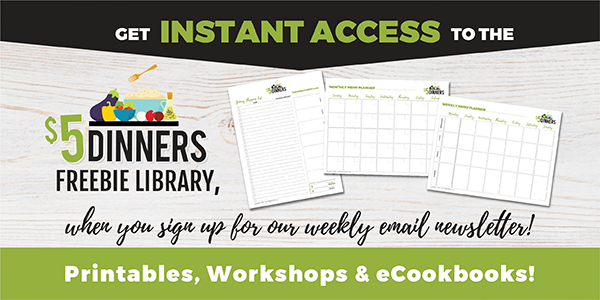 Amazon Prime Pantry – Stacking Deals for Best Savings
How the "stacking" work…
Sign up for Free Trial Prime Pantry membership.
Get $10 off your order of $40 – use code PANTRY.
Add items with coupons to your cart.
Save up to 35% on participating items.
Or "save when you buy more"…
Or "clip coupons"
SHIPPING Details: Prime Pantry members receive FREE shipping on all orders with no order minimum (normal $10 order minimum is waived) until July 31, 2019. Prime members without a Prime Pantry membership receive FREE shipping on orders over $25 (usually $35) for a limited time.
Prime Pantry is my preferred "delivery option for groceries!"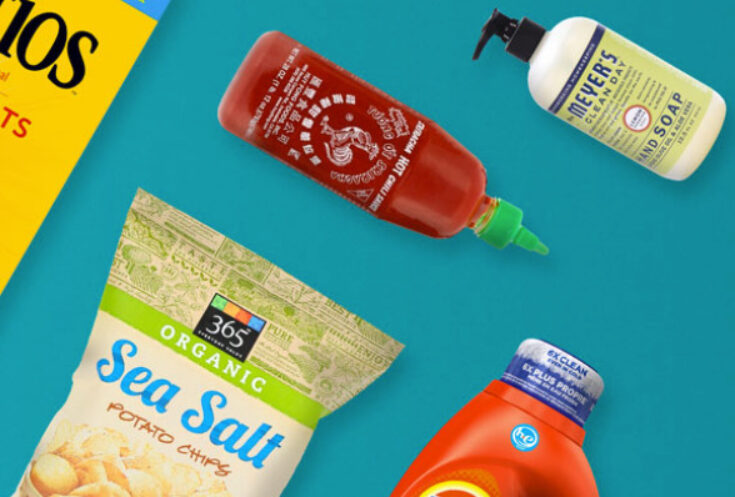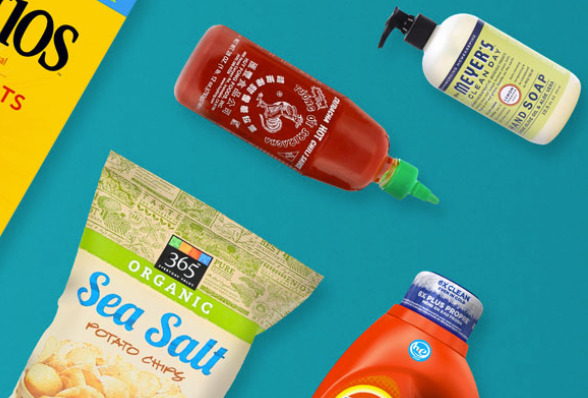 If you don't love all the items on the list, just swap them with other similar priced products so that you get the proper deal scenarios!
The goal here is to "stack" the $10/$40 coupon with other coupons and offers for the different products in Prime Pantry, to get the cheapest possible box of items you need/will use!
If you want to create your own box like this, look for sections on Prime Pantry with coupon codes or coupons to clip or % off, then add the PANTRY coupon code at checkout for "double dose" of savings!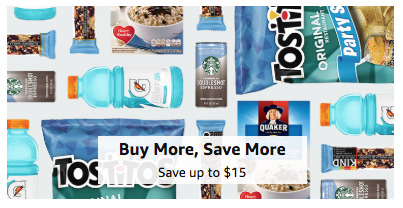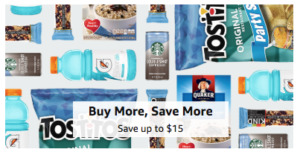 Brands in the save when you buy more scenarios…
Quilted Northern
Kraft
Charmin
Life cereal
Bubly water
Bounty
Earth's Best
and more!
Earth's Best Baby Food Scenario
Buy 3-4 Earth's Best Organic Infant Cereal– $3.49 each

Buy 3 Earth's Best Organic Oatmeal Cereal– $2.94 each

Buy 9 Earth's Best Organic Sesame Street Cookies– $2.69 each

Buy 5 Earth's Best Organic Sesame Street Bars – $3.49 each

$10 off when you use PANTRY at checkout ($40 before coupons)

$21 shipped!
Toiletries & TOOTHBRUSH Stockup!
Buy 1 Gillette Fusion5 ProGlide Men's Razor – $8.95

Buy 1 Aussie Headstrong Volume Gel – $3.43 each

Buy 1 Aussie Shampoo – $4.94 each

Buy 1 Aussie Conditioner – $4.94 each

Buy 5-6 Colgate Extra Clean Toothbrush 6 ct – $4.44 each

$10 off when you use PANTRY at checkout ($40 before coupons)

$24.43 shipped!
SNACKS Stockup!!!
I started to add scenarios here, but items keep going out of stock.

SO…

Here are 2 videos on how to do this yourself!!! It's pretty easy once you know where to look!
How to "Stack" on Prime Pantry
Find items you'll eat/use. Preferably with coupon code or additional promo savings.
Add to cart.
Manipulate the quantities until subtotal hits $40.
Add PANTRY coupon code.
Submit order and save big!
Helpful Links for You!
Remember that pricing on Amazon is subject to change at any time. 🙂
Disclaimer: As an Amazon Associate, I earn commissions on qualifying purchases. Reviews, opinions are my own.