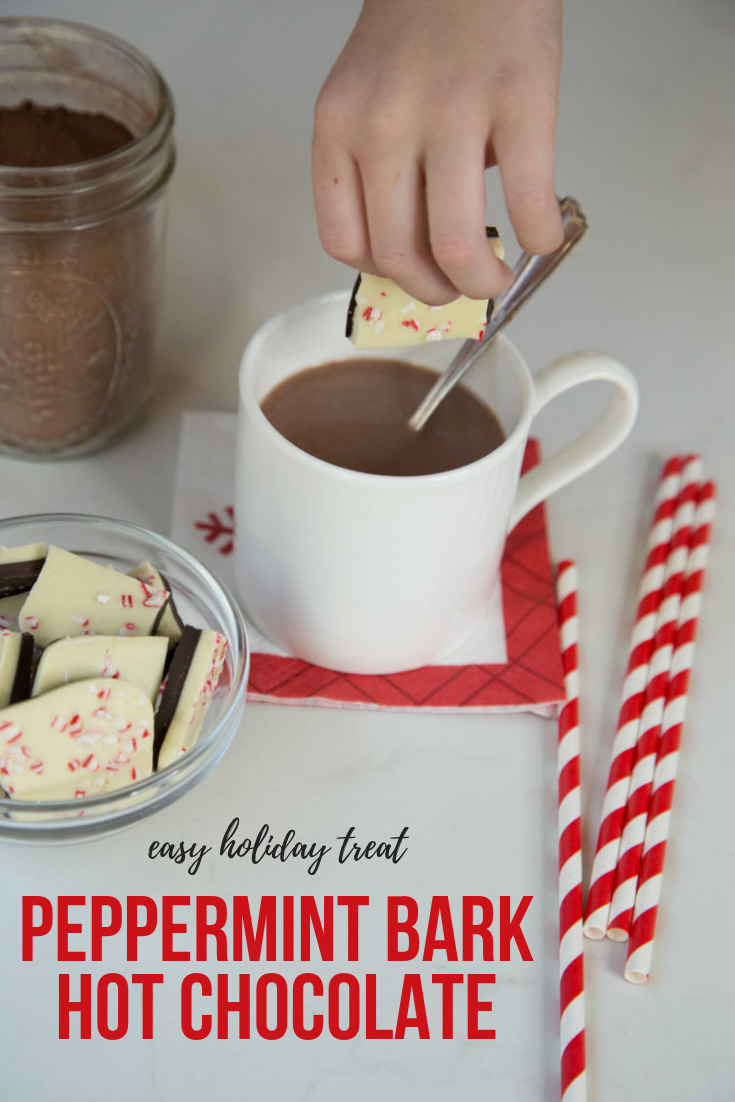 With 4 squirrely boys, it's tough to take a photo of them and they are all looking and smiling at the camera. I've tried all kinds of things over the years and last year, I hit the jackpot of ideas.
Stick them all into a tree. (See here.)
This year, I decided to take a different approach.
Let's make something together in the kitchen and take photos while we are at it…
I thought about cookies, but that's a bit messy.
So I settled on cocoa.
And it was a "smile nicely for the camera and you can have all the cocoa you want" kind of thing.
Kinda. Sorta. But really…that's how it all played out.
And everybody wins!
I get this amazing photo of the boys – all smiling so nicely.
And they get cocoa…not all the cocoa that they wanted, but enough for great smiles.
*insert best mom ever laugh here*
Here's one of the cocoa's that we made…and a sneak peek at our family Christmas photo…minus Steve and me. 😉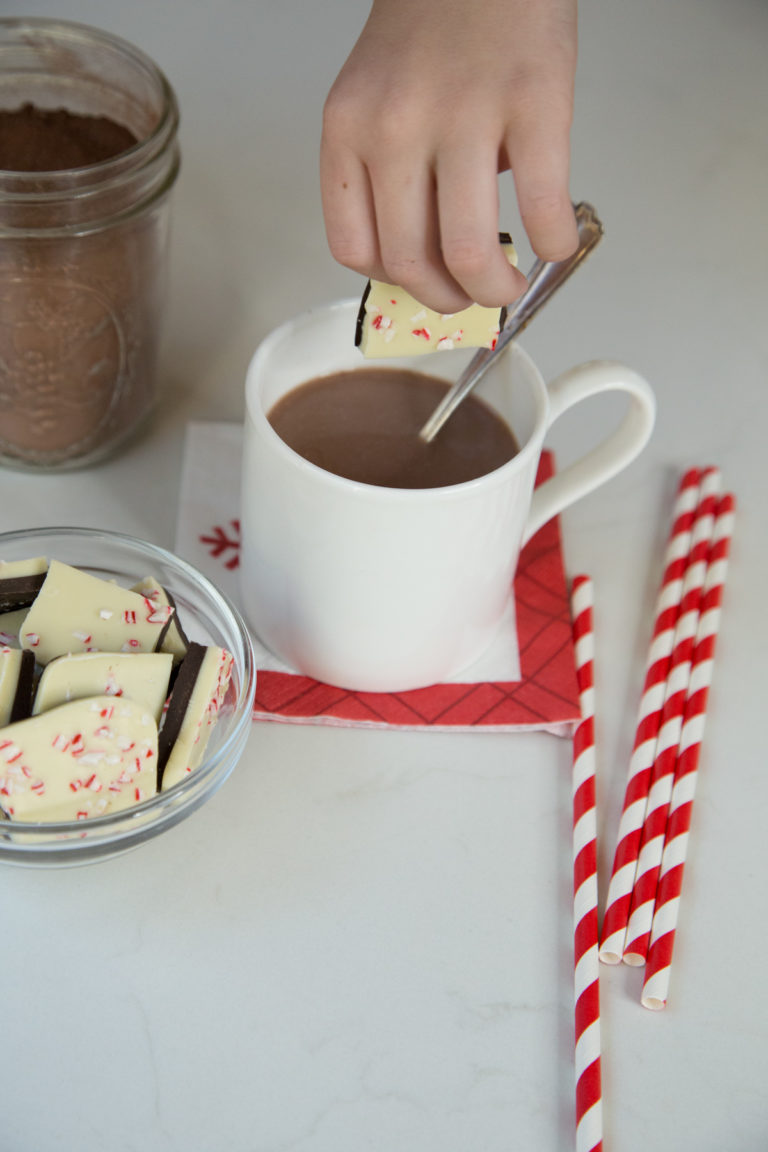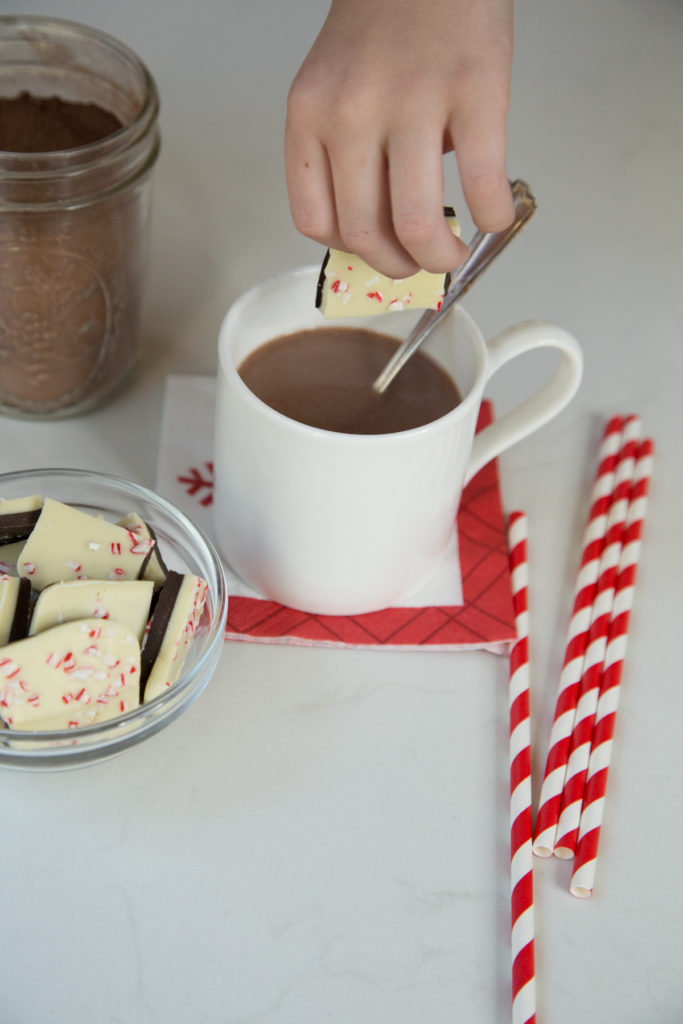 Make the hot chocolate.
Drop in a piece of peppermint bark.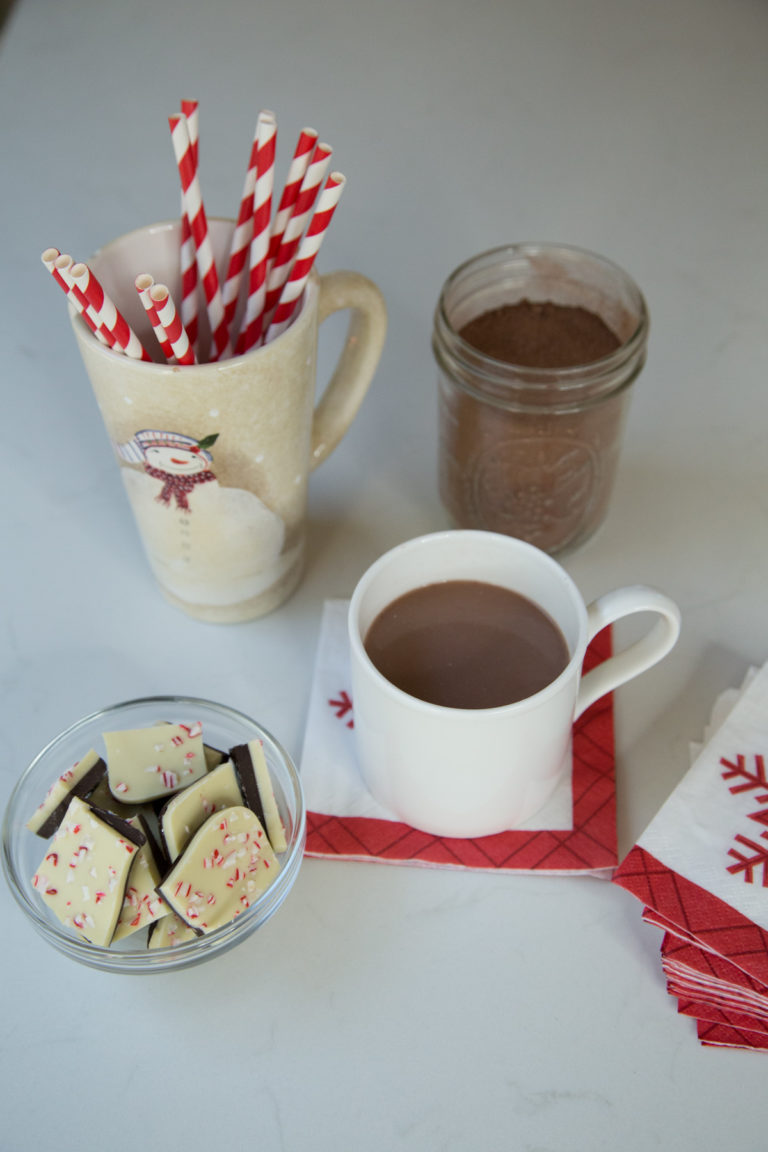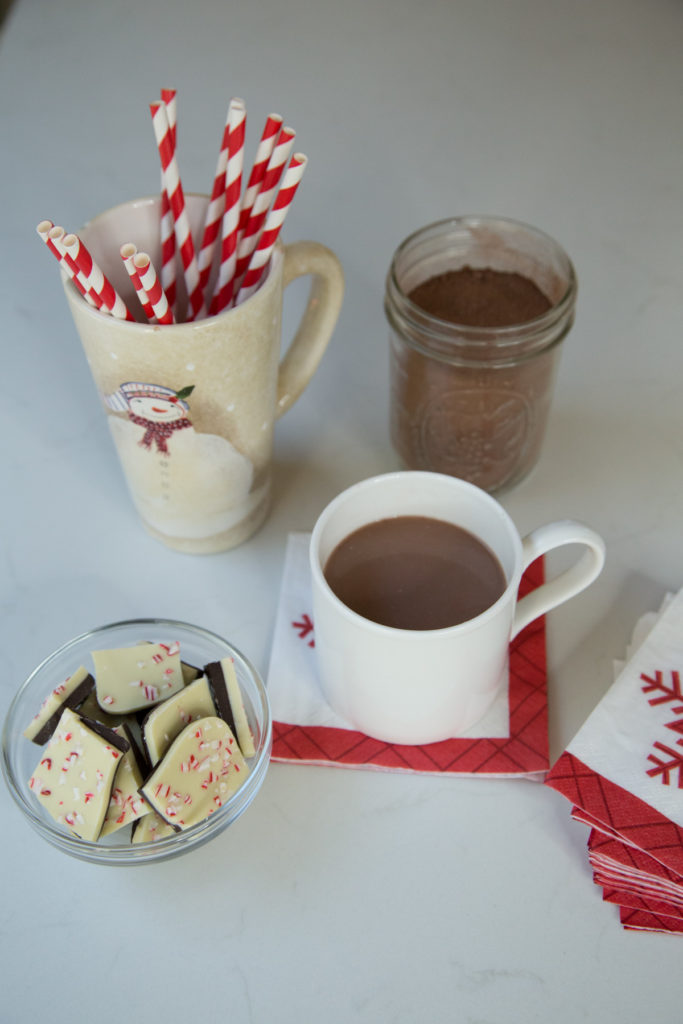 Easy….peasy.
And I HIGHLY recommend this kind of photo session…if you have squirrely, I don't want to smile at the camera kids.
Because it works.
See….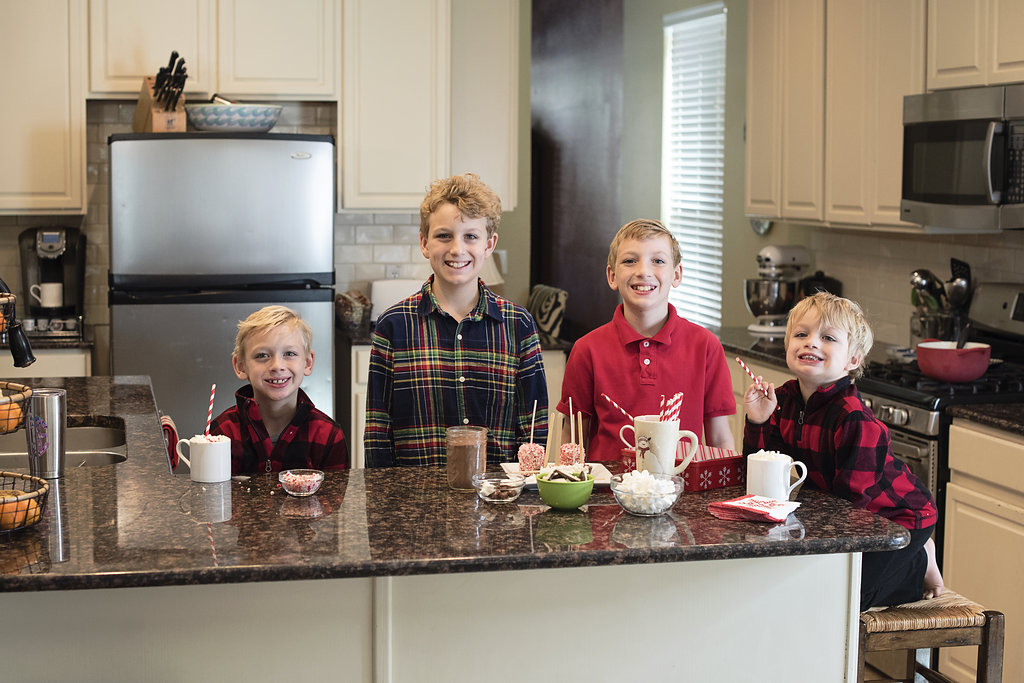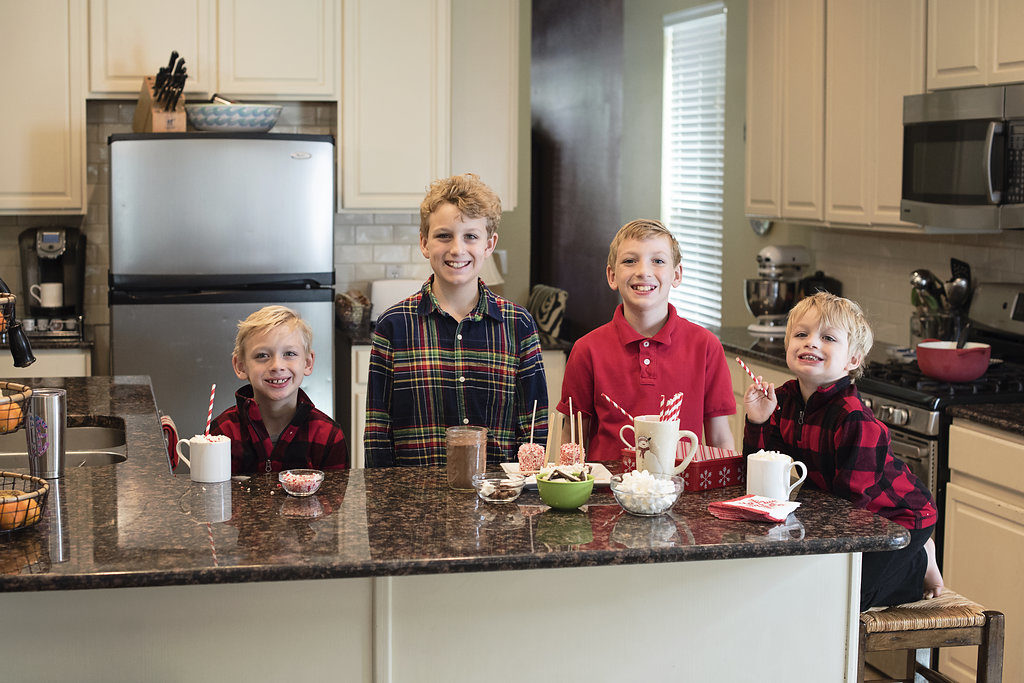 These precious-adorable-handsome-growing-up-too-fast-little-men-of-mine, they melt my heart!!
Other Peppermint Bark Recipes from $5 Dinners
Enjoy!
So easy and yummy. Plus perfect to use in a family photo session!
Ingredients
4

cups

milk, warmed

1/2

cup

hot cocoa mix - store bought or homemade

4

pieces

store bought peppermint bark
Instructions
Warm the milk over medium low heat. Whisk in the hot cocoa mix.

Ladle into mugs and then add 1 piece peppermint bark to each mug. Swirl until melts.

Enjoy Peppermint Bark Hot Chocolate on chilly winter eve!