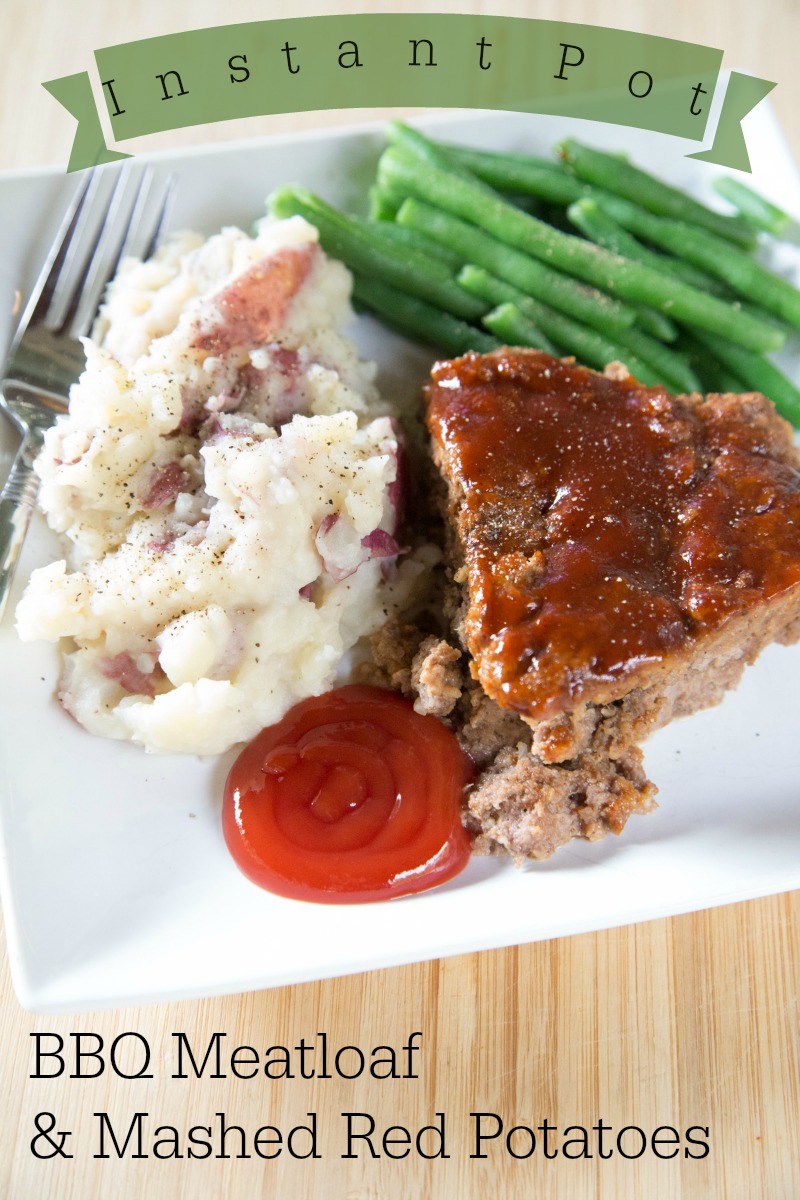 One-Pot Instant Pot Meal?! Yes please!
Meat and Potatoes Meal?! Yes please!
How 'bout both?
With your Instant Pot, you can make potatoes and meatloaf at the same time. You tuck the potatoes in the base with some liquid, then create your own meatloaf "pan" with some foil…and cook it all together!
I'd serve this with a side salad or a simple veggie, like baby carrots or green beans or peas or broccoli!
Helpful Links
Now, let's see the play-by-play…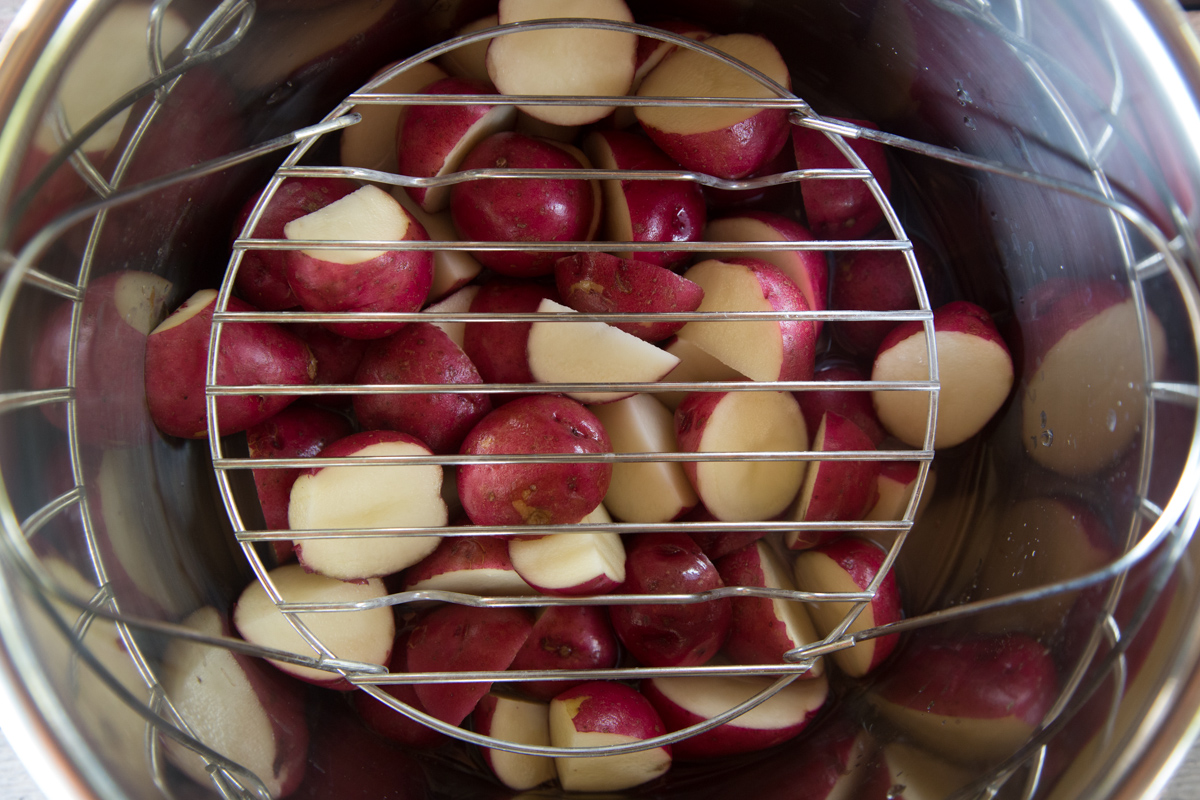 Quartered small red or gold potatoes go in the bottom with the liquid. The rack that came with your device goes on top. It acts as a divider and base for the "foil pan" that will hold the meatloaf.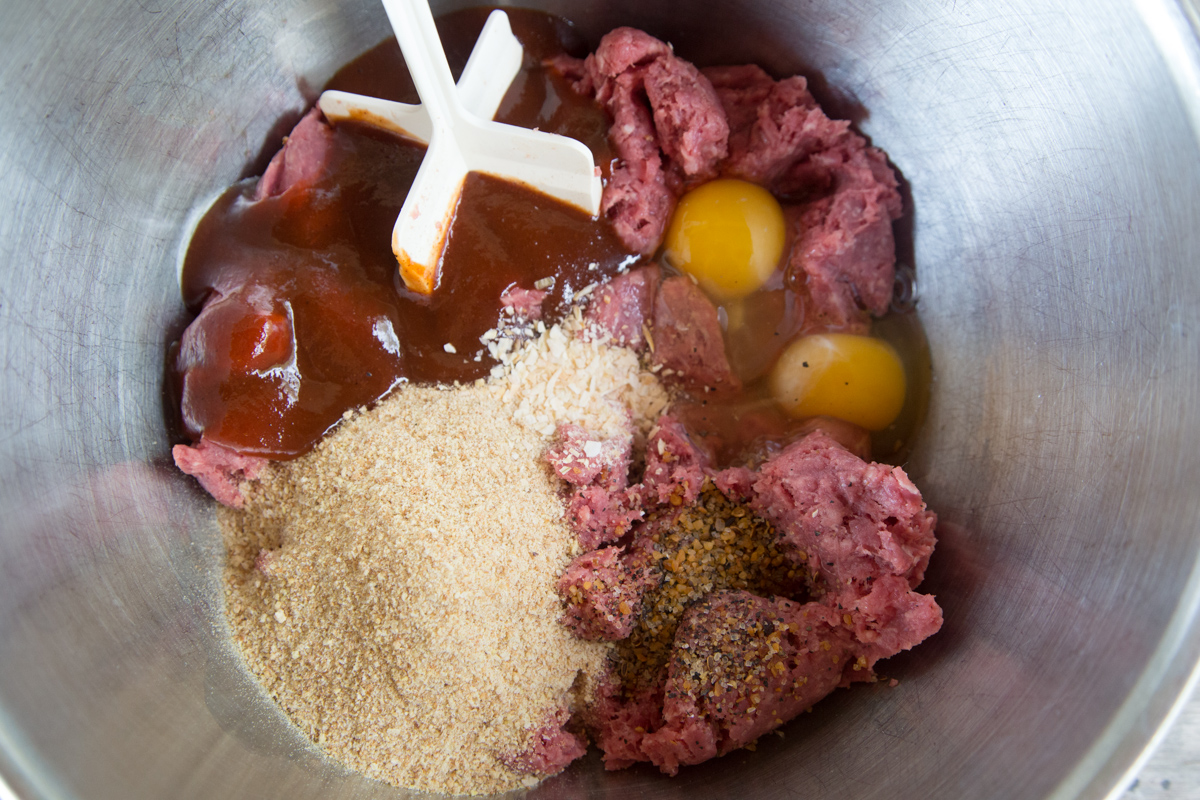 Mix up the meatloaf.
Then make a round "pan" for the meatloaf that will fit into your instant pot insert.
***Please note the cooking times below for 6 qt vs 8 qt.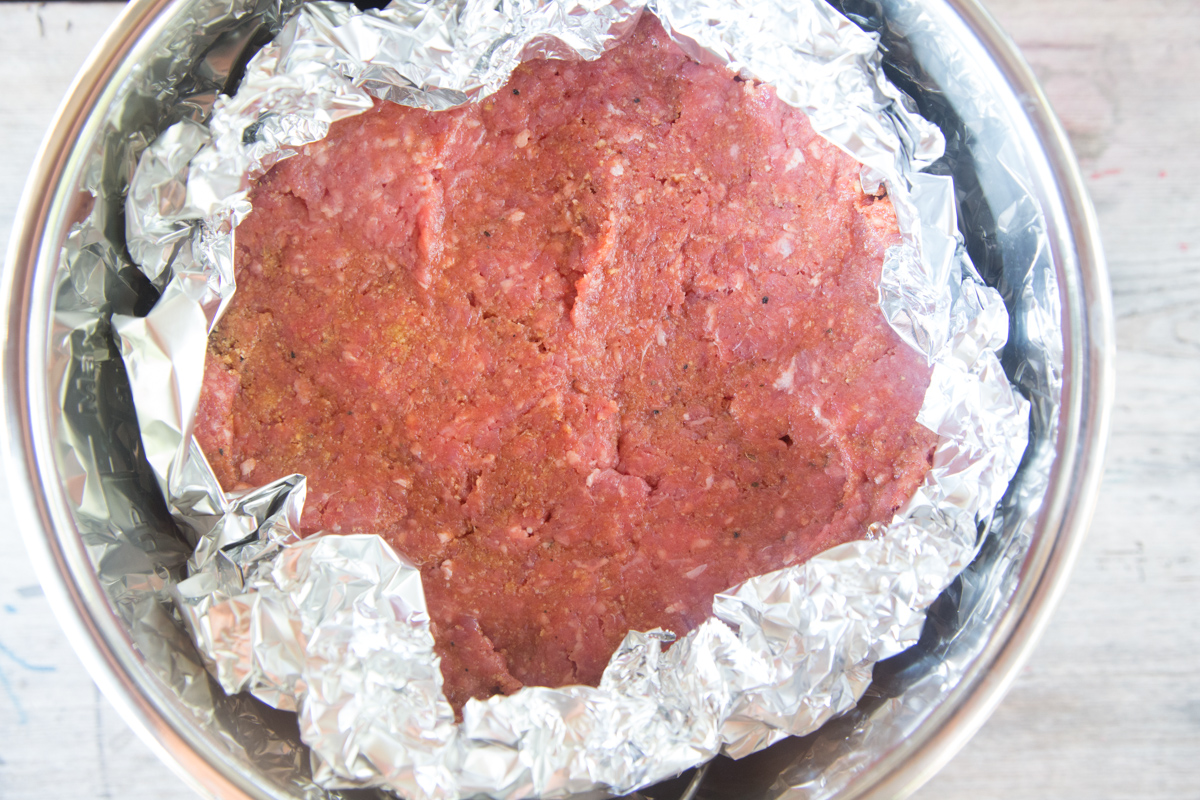 Pressure cook based on times below.
The meat thermometer should read at least 165 F.
If it doesn't, put the lid back on and cook a few more minutes!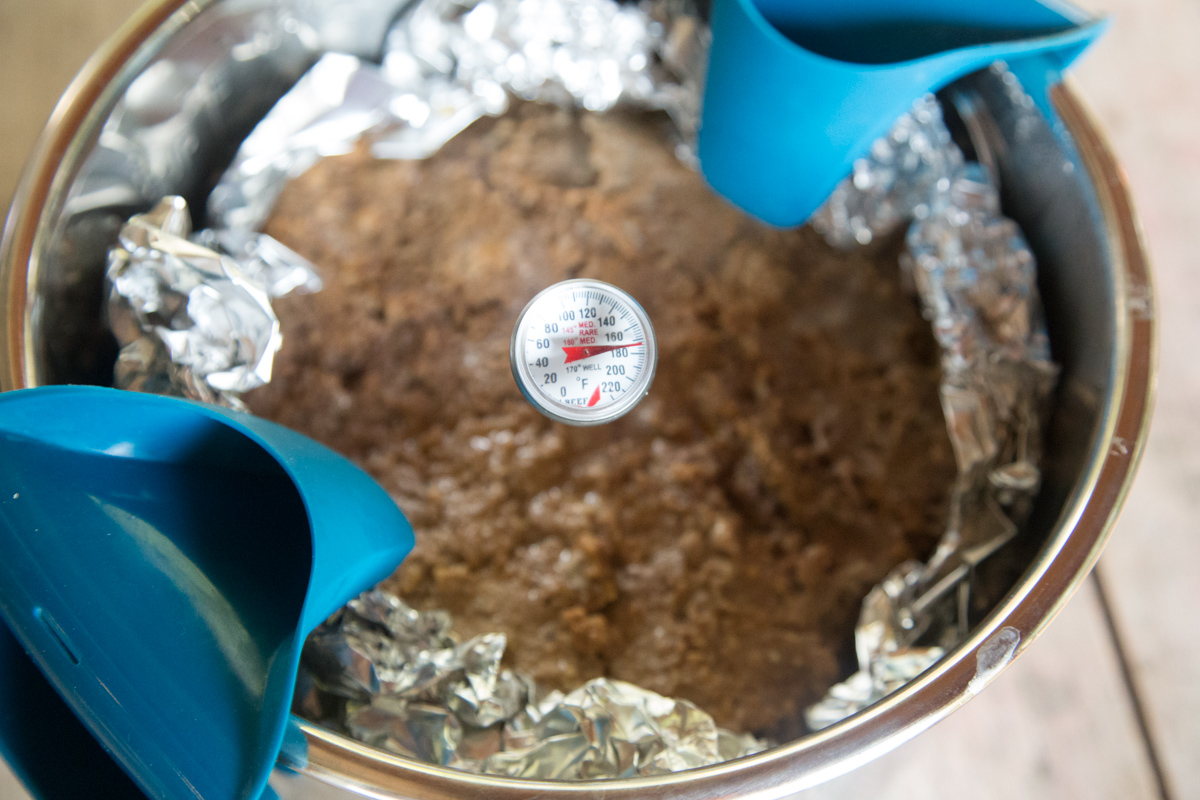 (Blue pinch oven mitts found in our Shop!)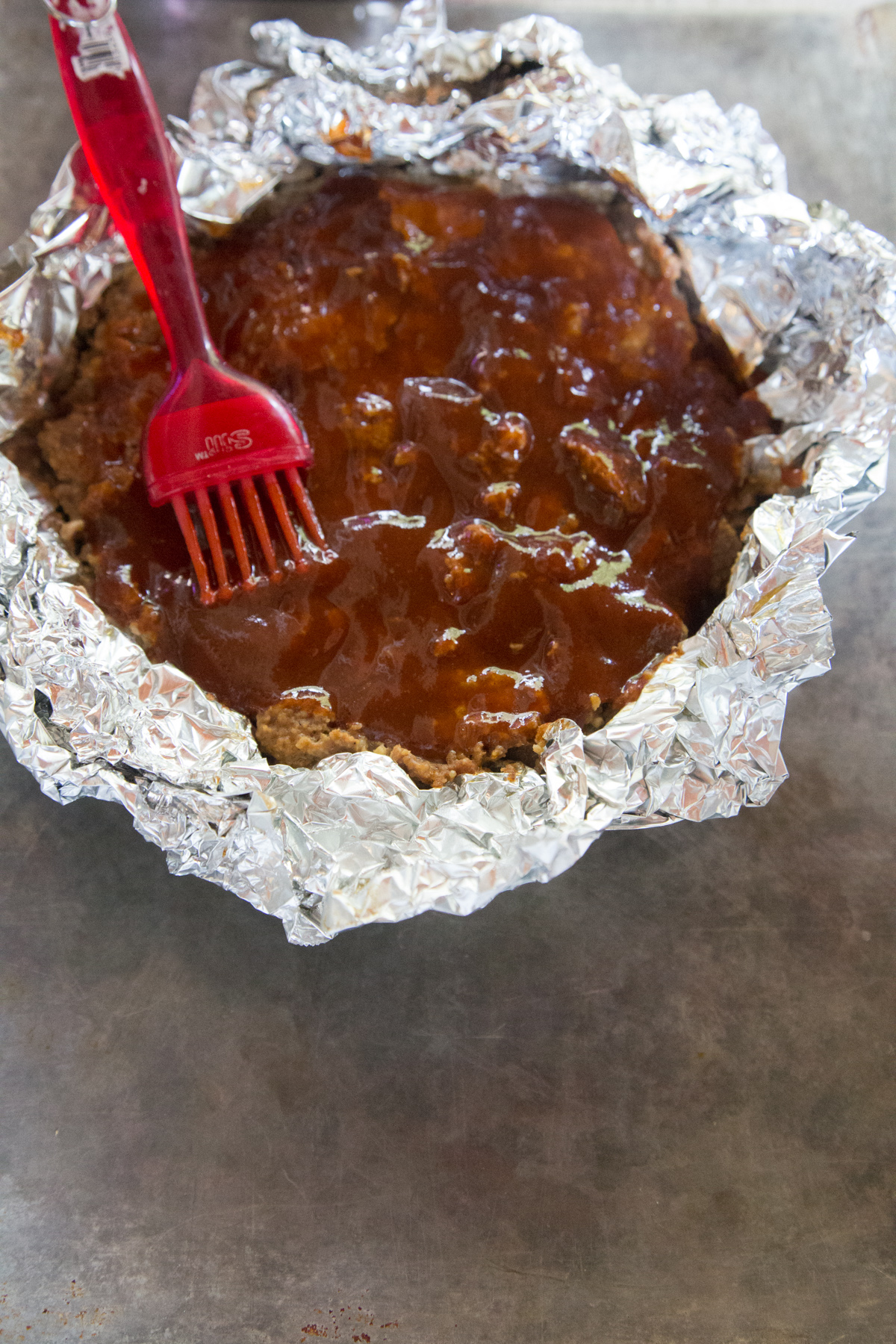 Remove the meatloaf and brush with BBQ sauce and run under the broiler, if you wish to "glaze it on."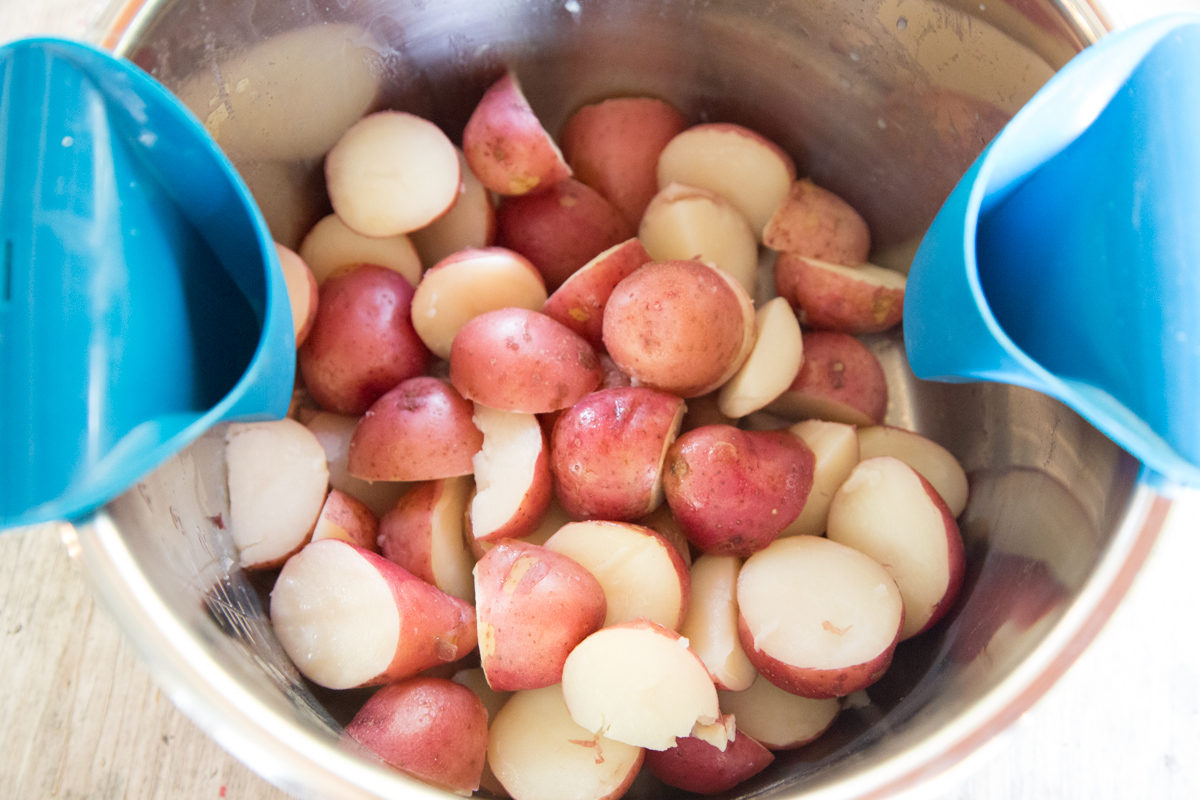 Strain the liquid from the potatoes and keep the potatoes in the insert.
Make your favorite mashed potatoes – butter, milk, cream, sour cream, cream cheese.
However your taste buds prefer…I do have a simple and easy recipe below!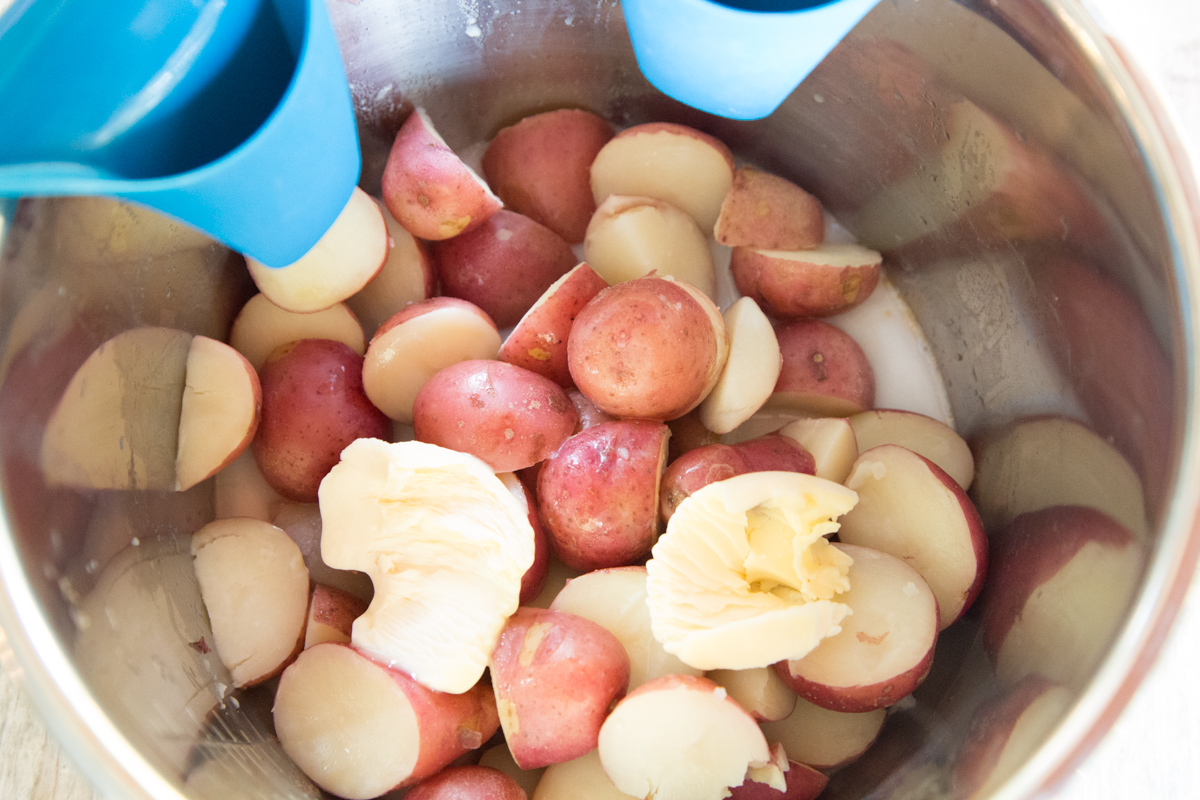 Get to mashing…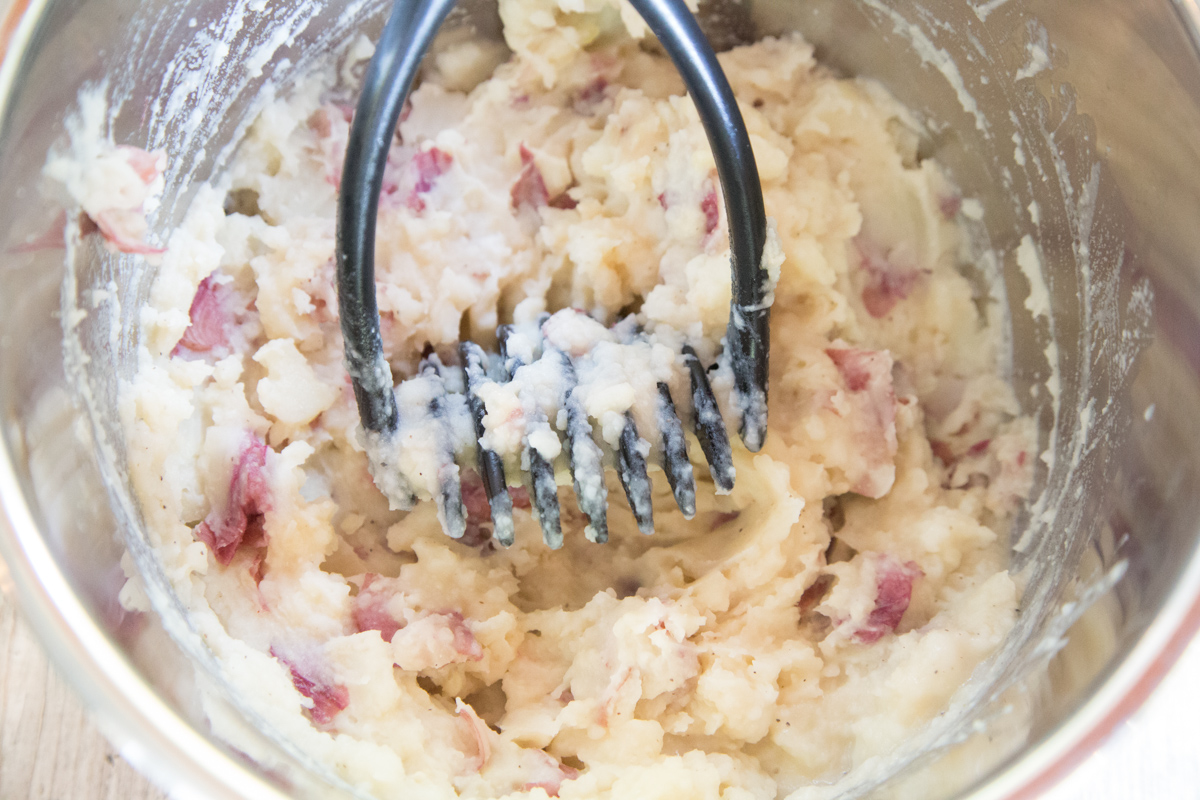 And serve with your BBQ meatloaf.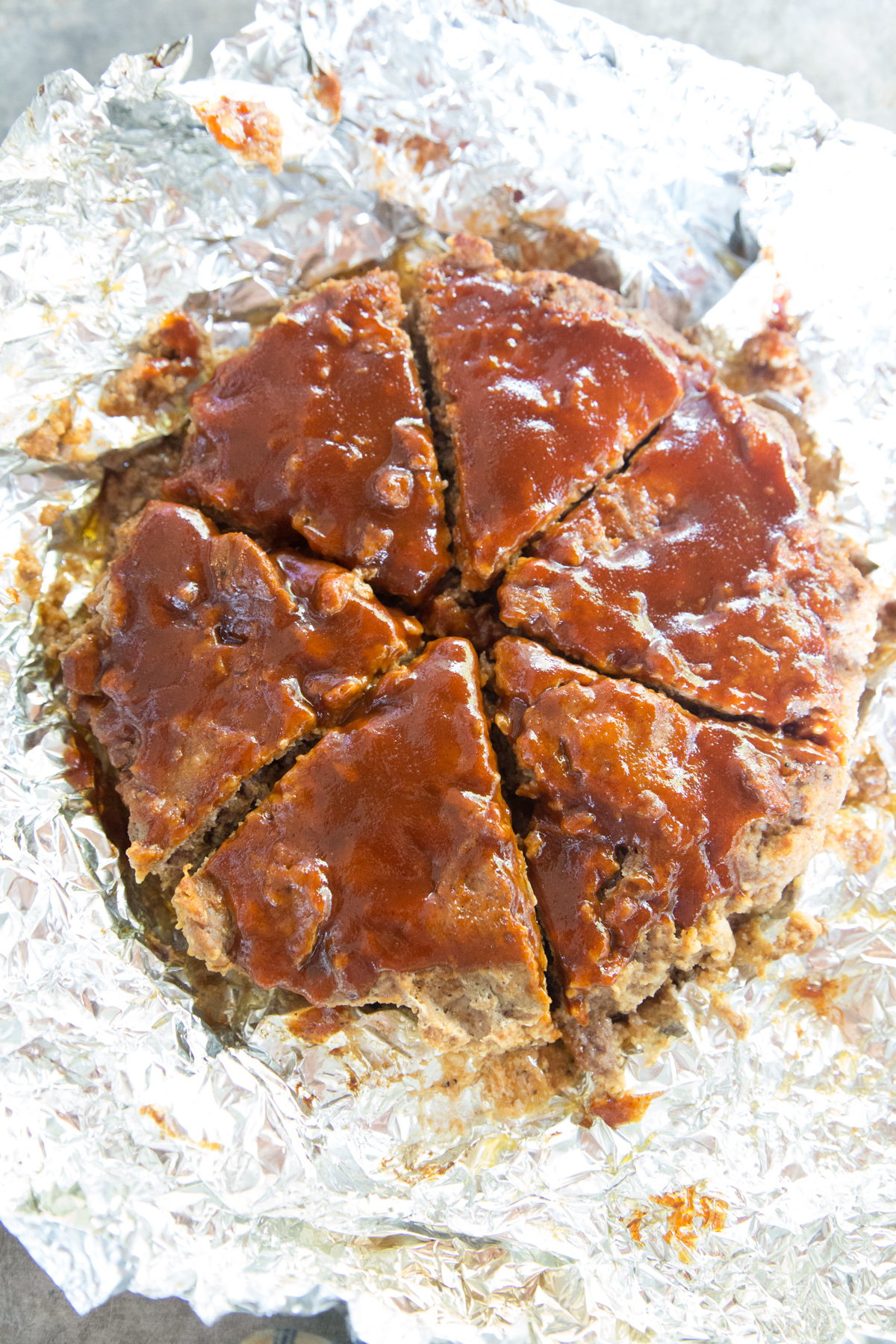 Peel away the foil, cut into pieces and serve with some veggies or salad!
YUMMMMMMMMMMMMMM! Enjoy!
A super easy meat and potato recipe!
Ingredients
3

lbs

baby red potatoes

1

cup

chicken stock

2

lbs

lean ground beef

1

cup

breadcrumbs

2

eggs

1/2

cup

BBQ sauce

1

Tbsp

seasoning salt

1

Tbsp

minced onion

3

Tbsp

butter

1

cup

milk

1

tsp

garlic powder

Salt and pepper to taste

BBQ sauce, glazed topping

Salad or veggies, as side dish
Instructions
Halve or quarter the baby potatoes and place them into the Instant Pot insert with the chicken stock.

In a large mixing bowl, combine the lean ground beef, breadcrumbs, eggs, BBQ sauce, seasoning salt, and minced onion. Create a round pot that will fit inside of your insert for the meatloaf using a large piece of foil. Add the meatloaf to the pot and create a round meatloaf about 1 -inch tall.

Place the rack on top of the potatoes and then nest the foil pot on top of the rack. Close the lid and set to sealing.

Set on High Pressure, Manual mode and cook for 25 minutes (6 qt) or 22 minutes (8 qt.). Insert meat thermometer and make sure it reads at least 165 F. If it doesn't, cook another 5 minutes or until reads 165 F.

Remove the meatloaf and spread BBQ sauce over the top. Run under the broiler for 1 minute if you want to glaze on the BBQ sauce.

Strain the liquid out of the insert and then mash the potatoes. Add the butter, milk, garlic powder and salt and pepper to taste.

Serve BBQ Meatloaf with Mashed Red Potatoes and side salad or veggies.