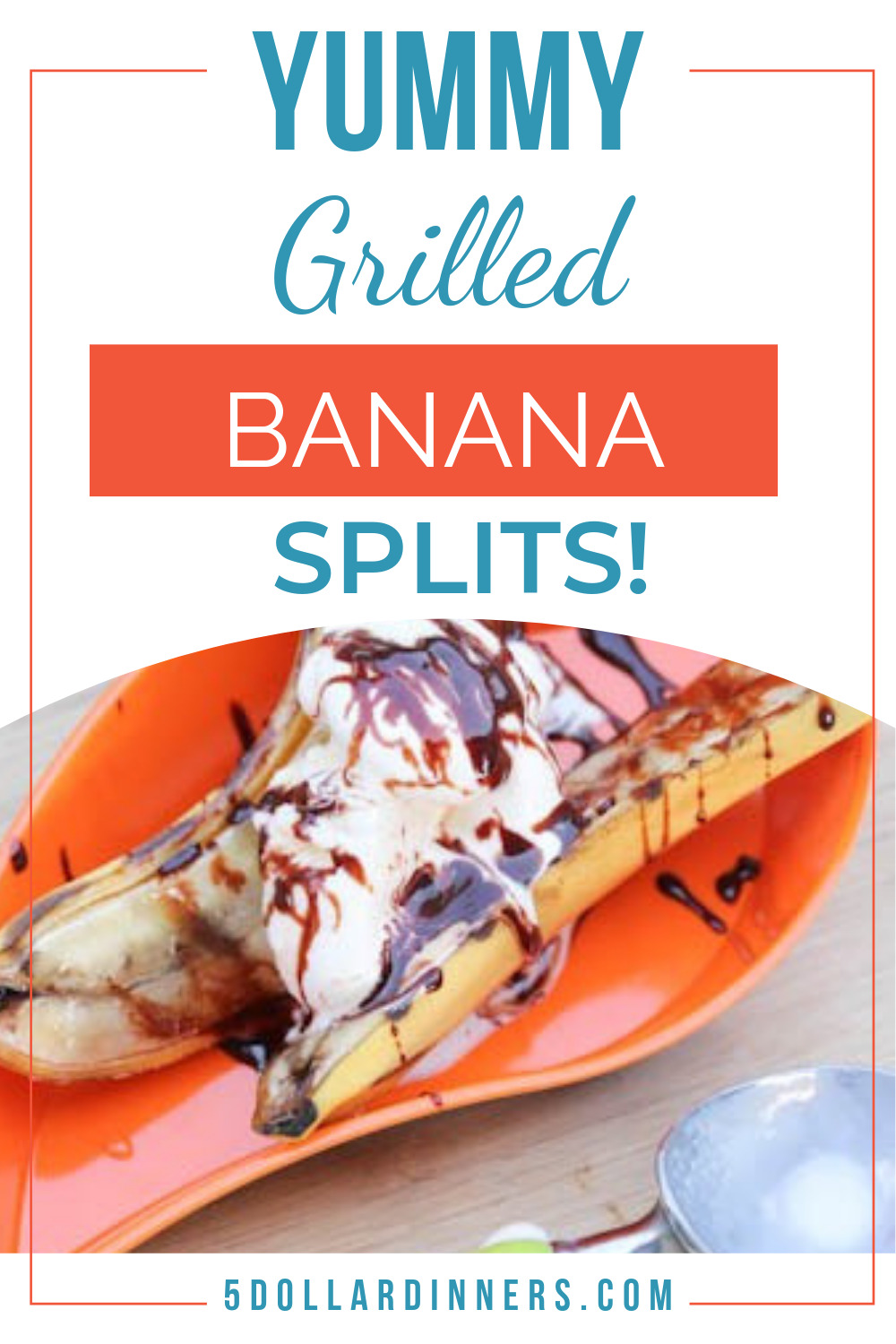 (Turns out, it's SUPER RIDICULOUSLY HARD to photograph ice cream on smoking hot banana slices!)
That's right y'all…bananas grilled, then split-ified and topp-ified. Well, technically they are split then grilled…but I thought Split Grilled Bananas wouldn't sit right. So we have Grilled Banana Splits.
Here's how it works.
Split the banana down the middle, lengthwise so that the open banana has flat sides.
Dip the bananas onto a plate of sugar.
Place on the grill, in their peels, for a few minutes.
Carefully transfer to bowl, top with ice cream and whatever toppings you like.
Race to eat it all before the ice cream melts!
We had a blast gobbling up these grilled banana splits! These are the perfect dessert for when you've got the grill going this summer!!!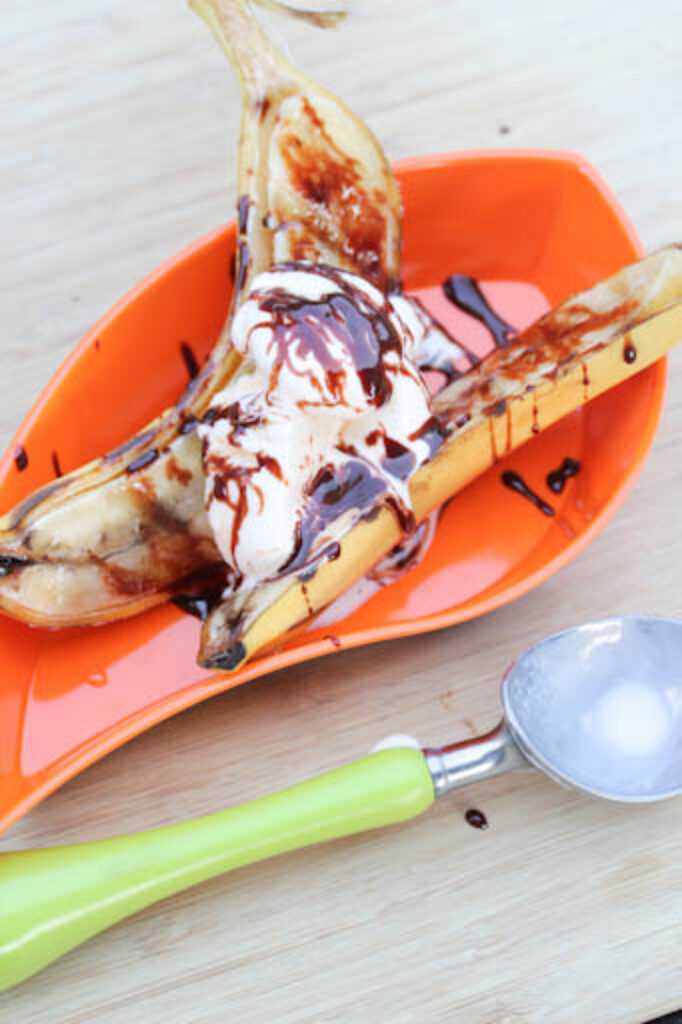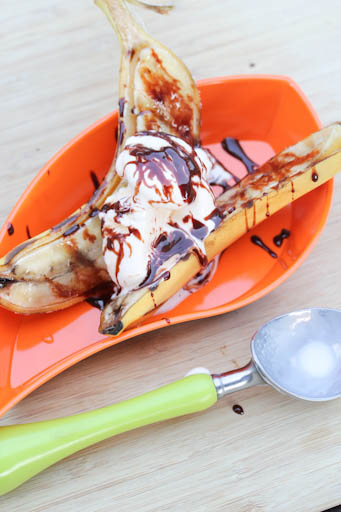 Super fun twist on the perfect summer treat - grill the bananas and then add your favorite banana split toppings and you have grilled banana splits!
Ingredients
4

bananas

3

Tbsp

sugar

8

scoops of ice cream

chocolate syrup and other favorite toppings
Instructions
Split the banana lengthwise, making flat pieces of the banana.

Spread the sugar out of a small plate and dip the banana side into the sugar, it should stick to the banana.

Grill the split bananas in their peels with the sugar side down for 3-4 minutes. Remove and top with ice cream and toppings.

Enjoy eating the grilled banana split on a warm summer night!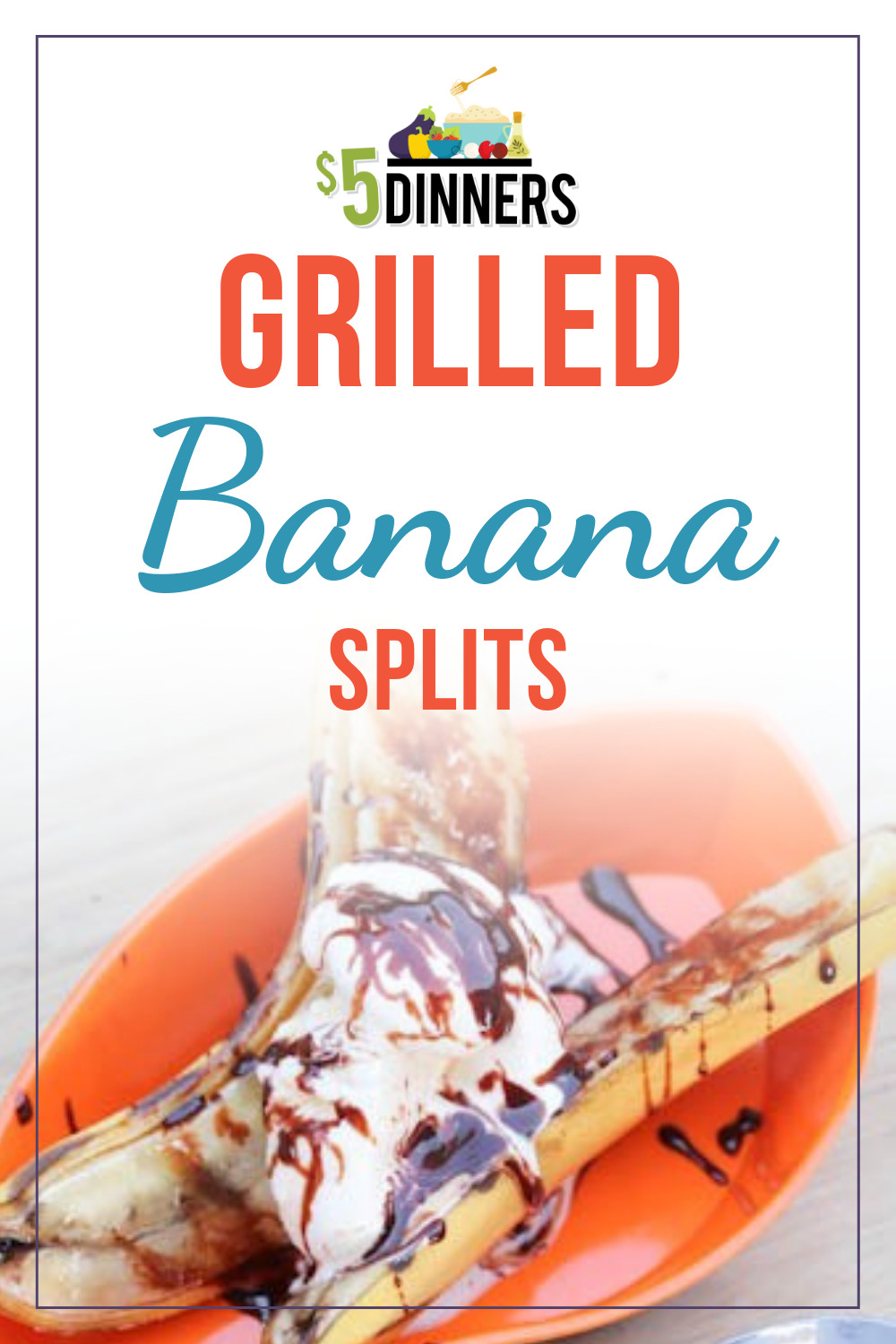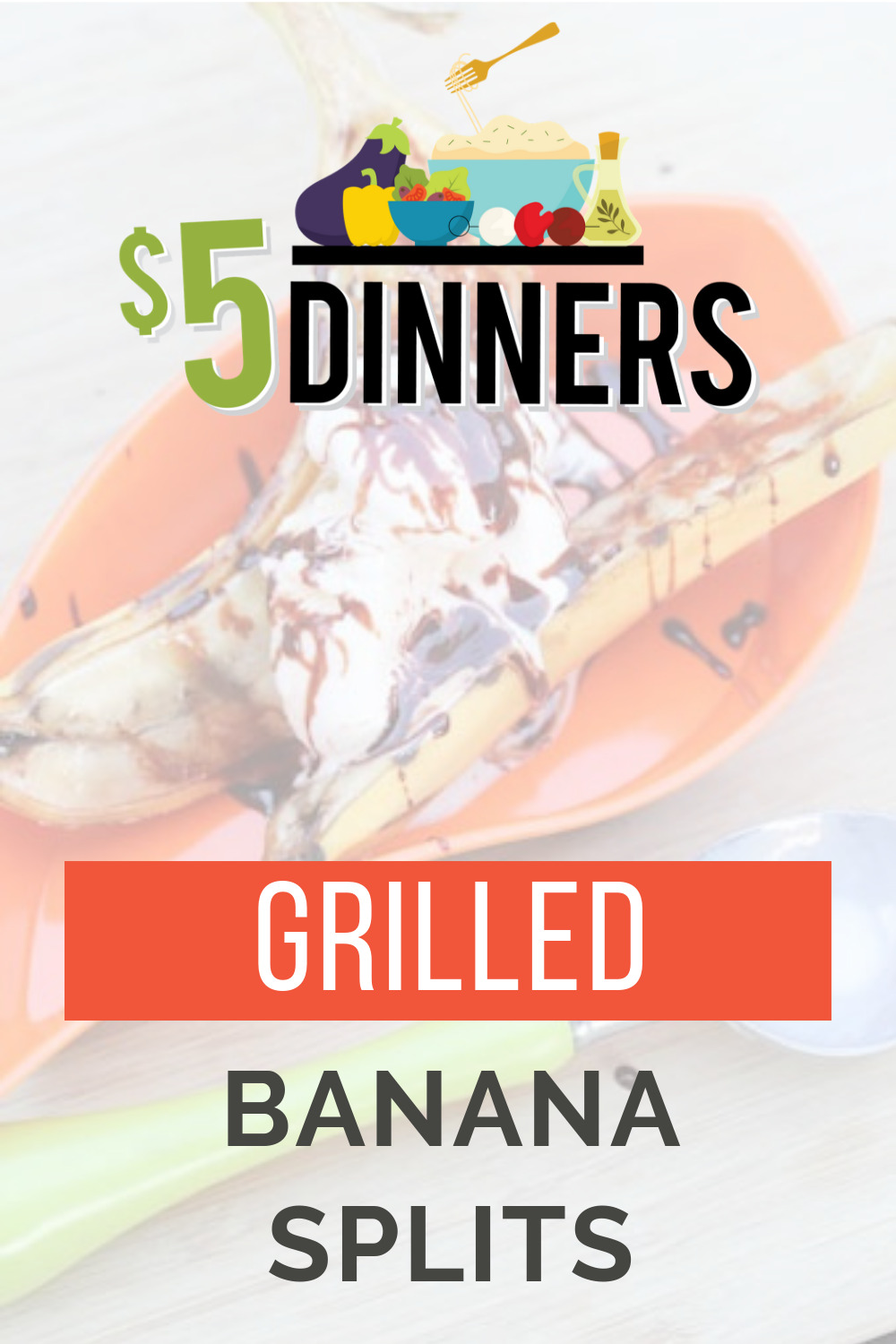 Related Recipes