Easy Gluten Free No-Bake Energy Bites that everyone will love!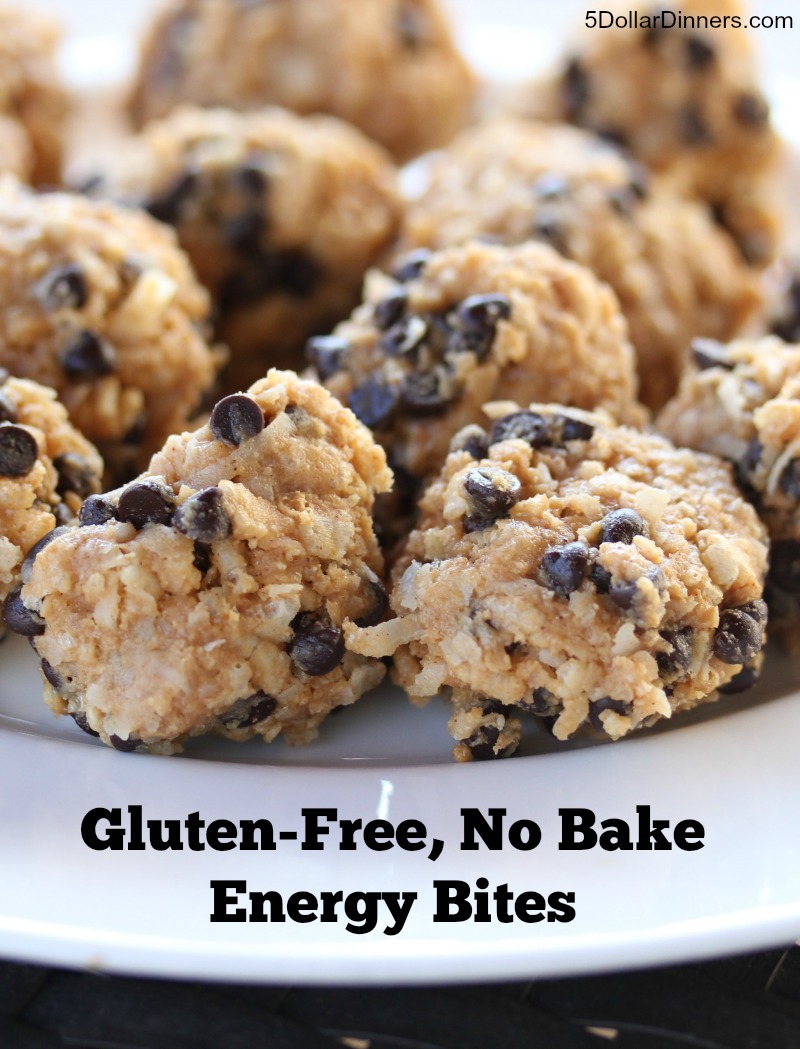 NOTE: This is an older post…I'm not currently on maternity leave 😉
So. I'm on maternity leave.
But I have a problem. I really can't sit still. We've been so blessed with oodles of help and gobs of food. Which has allowed me extra time to "sit still." But, I just don't sit still well. Despite my best efforts.
At least 12 times a day, I have to sit still. I'm nursing Austin, and boy does he like to nurse. He's a little champion at it…regaining his birth weight at day 7…and who knows where we are now with his weight. (I'm tempted daily to bop in to the pediatrician's office, just to see.) But I have to sit still…for a bit while he nurses. Minutes pass, hours pass…but during this "sit still" time, I still need something to do. While nursing Ryan back in the day, I turned to Alias. (Remember that TV show with Jennifer Garner…I so wanted to be a spy!) I watched all the seasons that were out on DVD at the time. With Charlie, it was catching up on 24. With Tyler, I worked right through…not taking much of a break.
And now with Austin, there's Vine. (Which is no more.)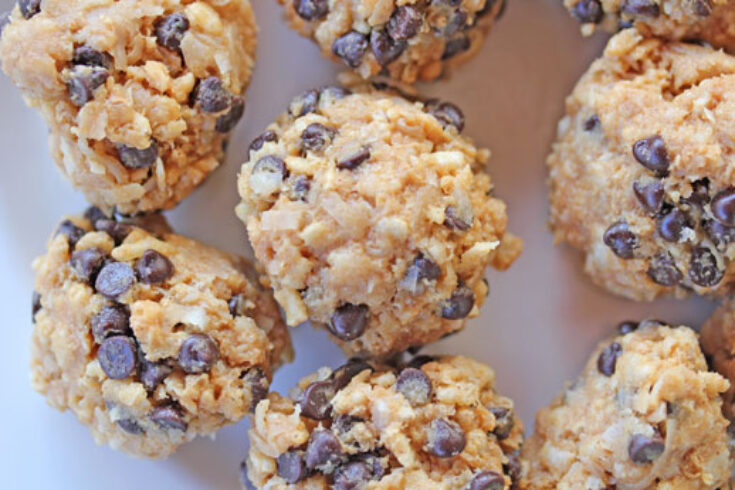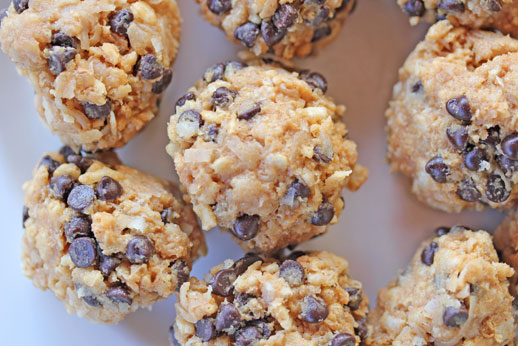 I've been meaning to make the energy balls that float around all over Pinterest. And I finally got around to making them for an afternoon snack this week.
I used up all the oats I had in the house for the first batch that I made on Wednesday. So when I went to make them yesterday, I needed an alternative.
Gluten Free Rice Krispies….perfect! I dumped them into the bowl first, "broke them down" slightly by crushing them with my hand and then finished mixing up the no-bake energy bites.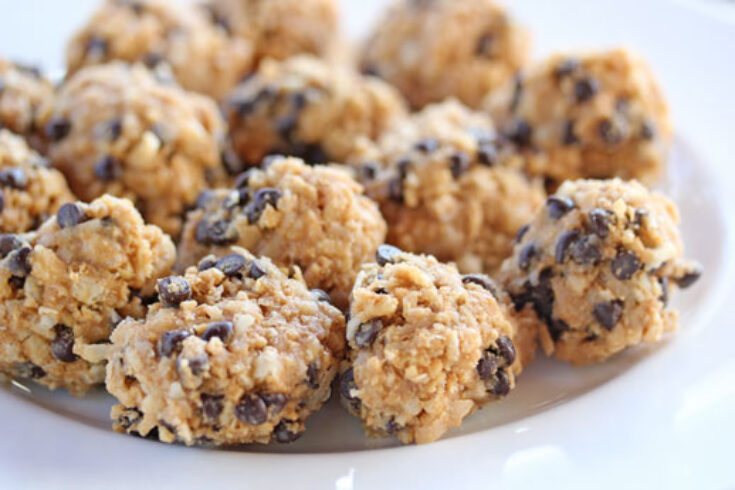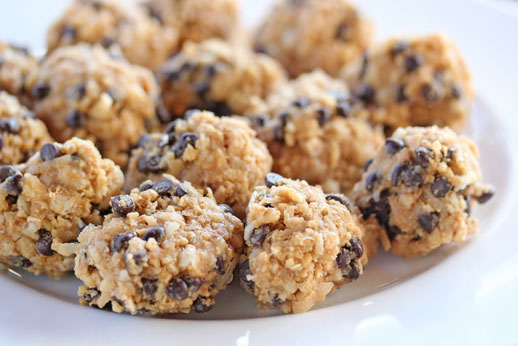 Hope you enjoy these as much as we did/do!
(Really, I have been enjoying the slower pace of maternity leave and all the cuddles with baby, and even the big boys!)
No-bake energy bites are ridiculously delicious and fast to pull together. They are a great, filling afternoon snack for everyone. Gluten-free and regular options below.
Servings -
16
energy bites
Ingredients
1 1/2

cups

gluten free rice krispies

2/3

cup

peanut butter

1/3

cup

honey

1

cup

shredded coconut flakes

1/4

tsp

ground cinnamon

1

cup

mini chocolate chips
Instructions
Add the rice krispies (or oats) to a bowl, crush lightly with your hand or potato masher.

Add the peanut butter, honey, coconut flakes and cinnamon and stir together.

Then add the chocolate chips.

Chill in the fridge for about an hour. Then form into balls.

Serve and watch them disappear!
Notes
You can use certified GF quick cooking oats too.
If you wish to make a NON-GLUTEN FREE version of this, you can use regular quick cooking oats or regular rice krispies.
You can use unsweetened almond butter in place of the peanut butter.