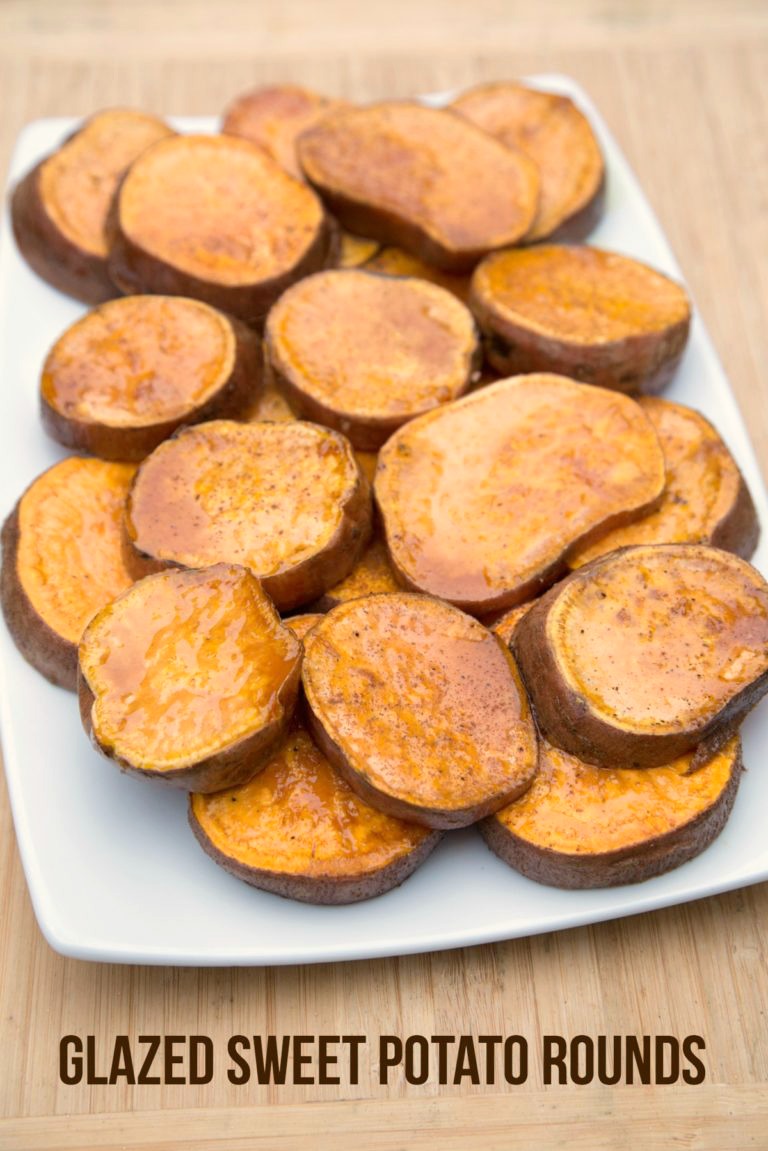 Holiday Feast Side Dish Alert…
I love sweet potato casserole…I really do. Especially when there is a crunchy, nutty topping or layer in the dish. But what I don't always love is the prep-work. If you're hosting the holiday feast, it's a flurry of madness getting everything ready and sometimes you just want simple and easy.
THIS.
Is simple and easy.
Slice the sweet potatoes. Roast them on a baking sheet with parchment paper. Glaze them. Polish off every last bite.
No peeling, no cutting into tiny pieces. Just 4-5 slices per sweet potato and boom…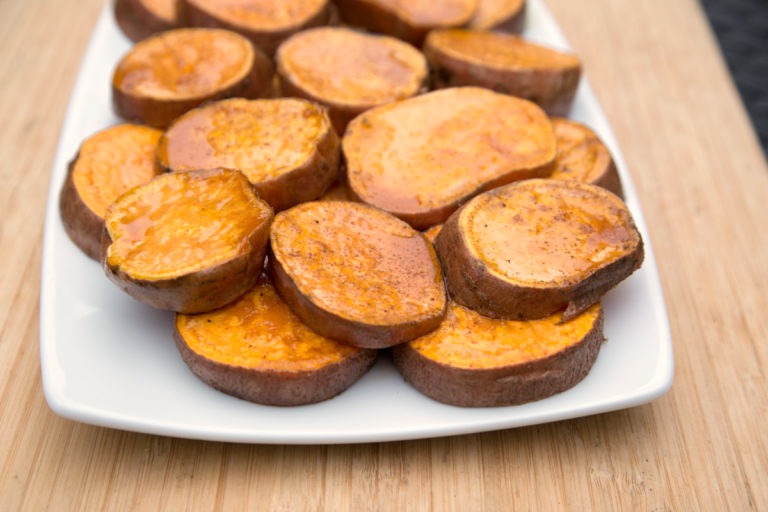 This is what you're left with…perfectly tender and delightfully flavored sweet potatoes!
Perfectly roasted, delightful side dish!
Ingredients
4

sweet potatoes

2

Tbsp

olive oil

Salt and pepper

3

Tbsp

butter, melted

2

Tbsp

maple syrup

Dashes of cinnamon
Instructions
Preheat the oven to 400 F. Line a baking sheet with parchment paper.

Slice the sweet potatoes into 1/4" to 1/3" slices. Lay flat on the prepared baking dish. Drizzle with olive oil and sprinkle salt and pepper on top.

Roast in the preheated oven for 25 to 30 minutes, or until completely softened.

While the sweet potatoes are roasting, mix together themelted butter and maple syrupin a smallbowl. With about 5 minutes left in the roasting time, brush the glaze over the sweet potatoes and sprinkle a few dashes of cinnamon over the top. Return to the oven for 5 more minutes of roasting.

Serve Glazed Sweet Potato Rounds, as holiday side dish or winter snack!