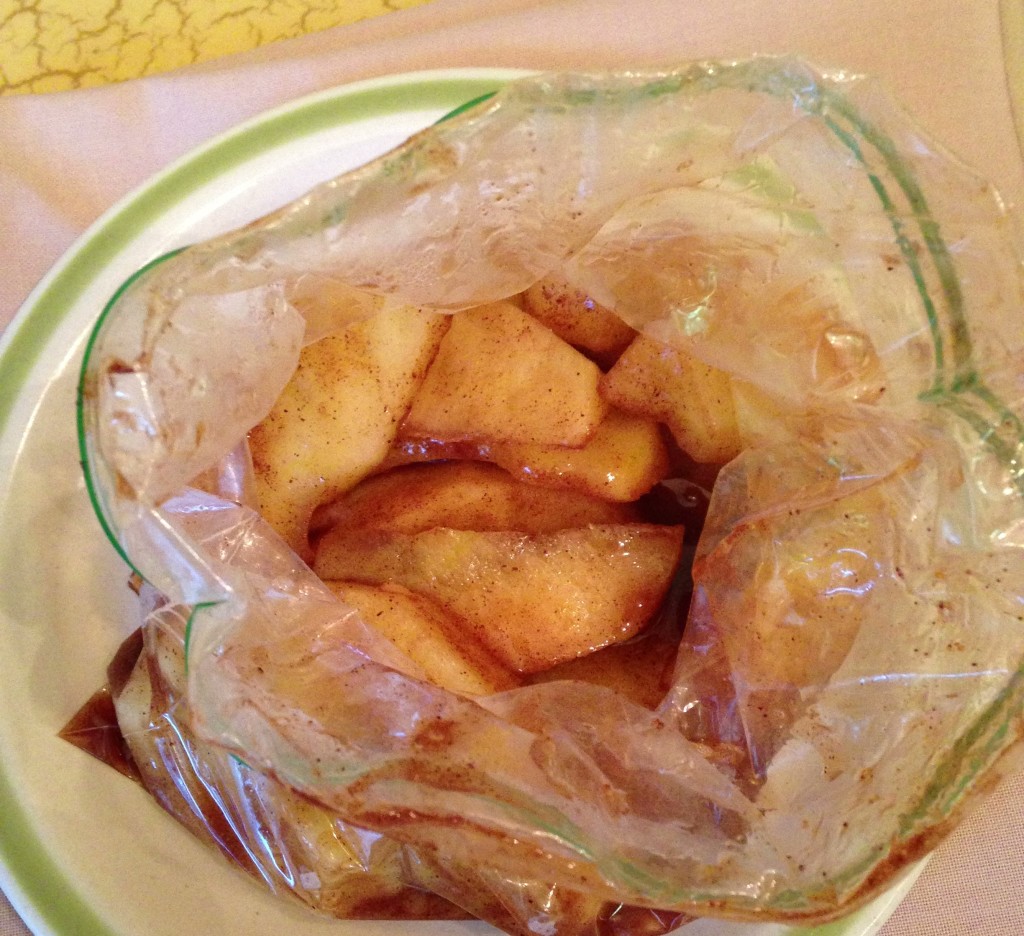 My five kiddos love all types of fresh fruit and that makes me very happy, but sometimes we get a little bored and want to spice it up a little. This method of "baking" apples in the microwave is super fast and easy, it only takes a few ingredients and you can make as much or as little as you like. We also have a favorite restaurant that serves "fried apples" and when the kids decide it's time to go eat out but momma isn't ready I can usually appease them by making them these apples at home – win, win!
Ingredients
1 apple

1/4 teaspoon cinnamon

1/4 teaspoon cornstarch

1 teaspoon sugar

1 teaspoon water

plastic zip style bag
Instructions
Peel and core an apple then cut into slices.

Mix all other ingredients in a sandwich size plastic zip style bag.

Add apple slices to bag and shake to mix well.

Close the bag almost all the way, leaving a small space unzipped to vent.

Microwave on high for two minutes then serve.

Caution - the bag and contents will be very hot so handle carefully.