My kids have been seeing television commercials for an ice cream maker that shows kids making their own ice cream in 15 minutes and it does look fun (and tasty!) but they're $10 each and of course I'd have to get one for each of the five kids. Instead we figured out how to make our own ice cream using zip style plastic bags that we already have in the house.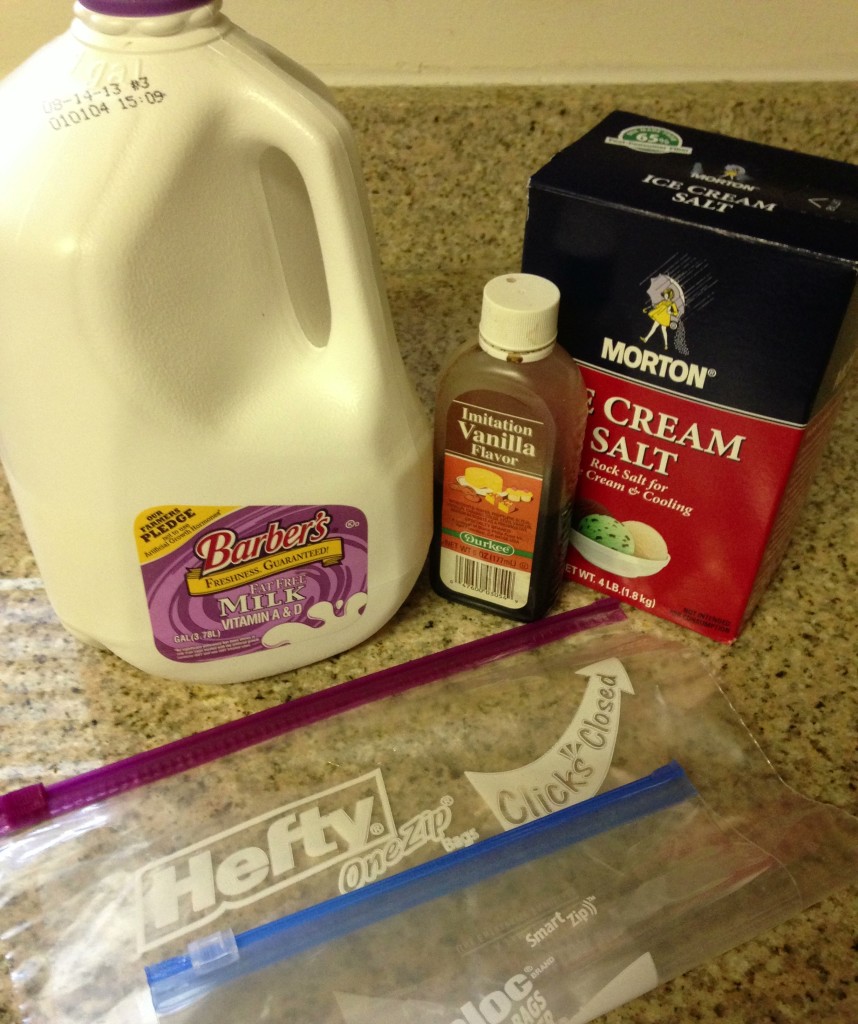 All you need are a few simple ingredients to make yummy vanilla ice cream in a bag, but you could add other ingredients like strawberries, bananas or cocoa. My kids enjoyed adding sprinkles and chocolate syrup to the top of their creations. This was such a great way to keep the kids entertained (and cool!) on a hot day, plus they got some exercise without even realizing it.
Easy Ziploc Bag Ice Cream

Yield – 1 servings

Preparation Time – 5 minutes

Cooking Time – 15 minutes

Ingredients

1/2 cup milk
1/2 teaspoon vanilla

(

or use homemade vanilla extract

!)

1 1/2 tablespoons sugar or sugar substitute
6 tablespoons rock salt
1 pint or quart size zip style freezer  bag
1 gallon size zip style freezer bag
ice

Directions

Mix vanilla, milk and sugar in a quart or pint size freezer bag and seal well.
Fill a gallon size freezer bag with ice and add the rock salt.
Place the small bag inside the large bag and seal well.
Shake the bag for about 15 minutes or until the ice cream thickens. Hold the bag with oven mitts or a towel while shaking.
Remove the inner bag and serve.