Simple and Delicious Homemade Ice Cream in a Bag Recipe
This Is The Easiest Way To Make Ice Cream at Home and it's a Fun Time for the Whole Family
It's just takes a few ingredients, and a whole lotta shaking to make this easy, homemade ice cream in a bag.
And hey – if your homemade ice cream in a bag making party turns into a dance party – well, FUNNNNN!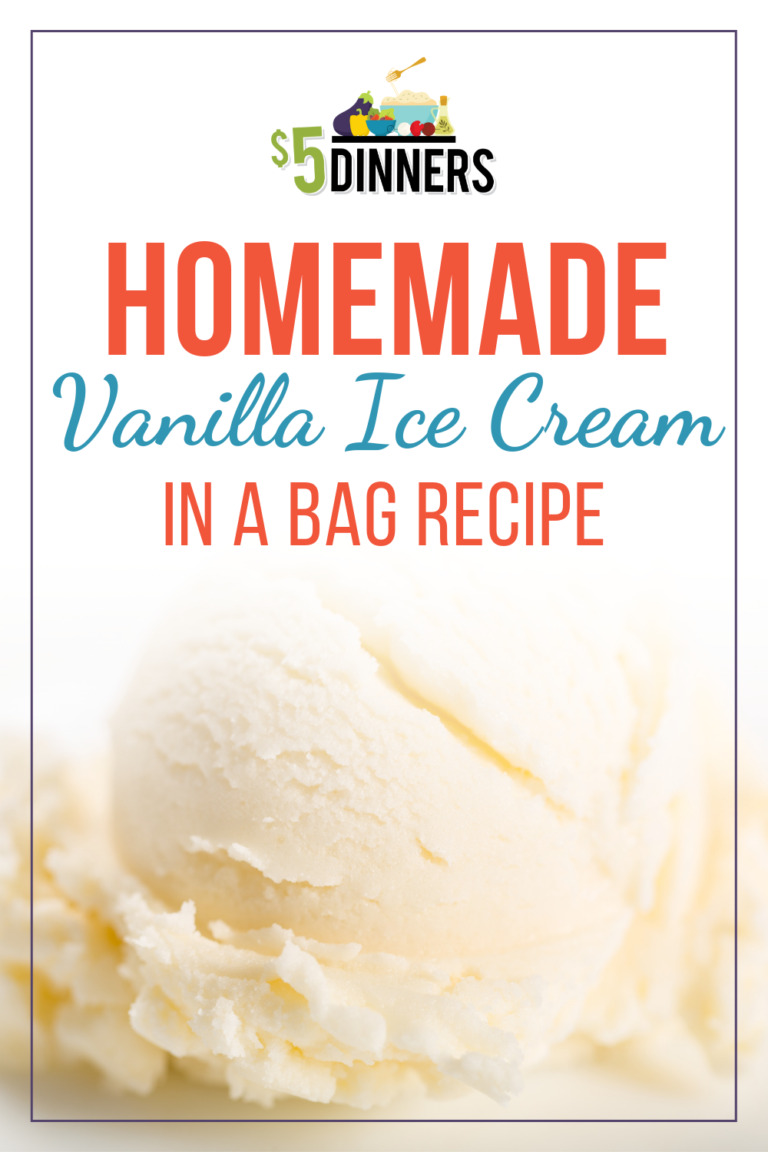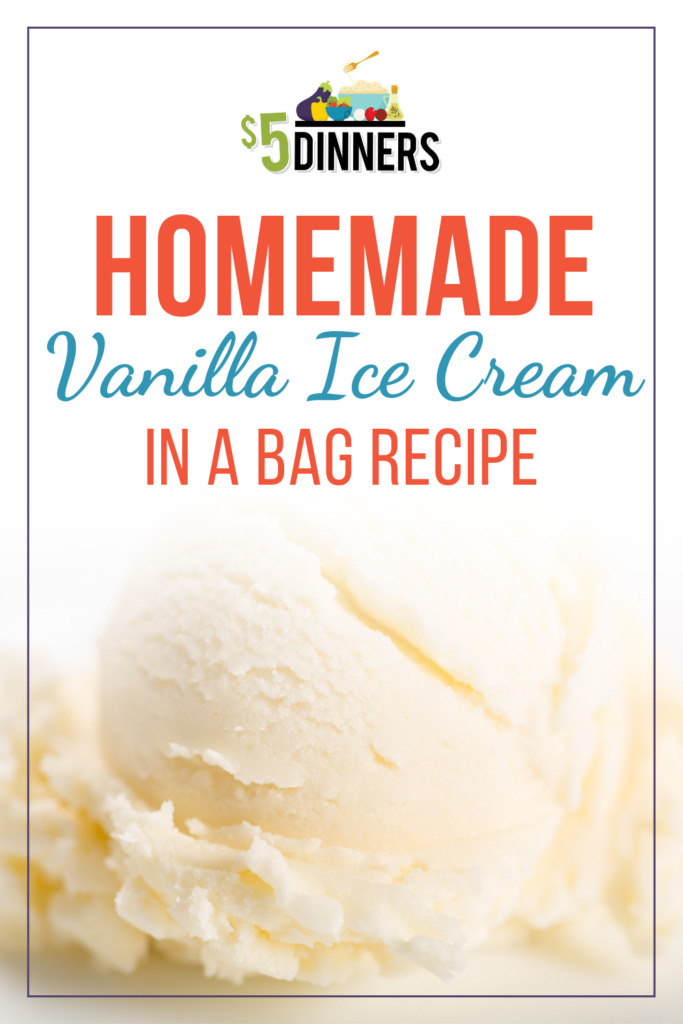 My kids have been seeing television commercials for an ice cream maker that shows kids making their own ice cream in 15 minutes and it does look fun (and tasty!).
Problem being – these ice cream makers are not cheap, and I knew there had to be a better way to make this with my kids.
SO…
We figured out how to make our own ice cream using zipper-style plastic baggies that we already have in the house. Only thing I needed to buy was ice cream salt/rock salt!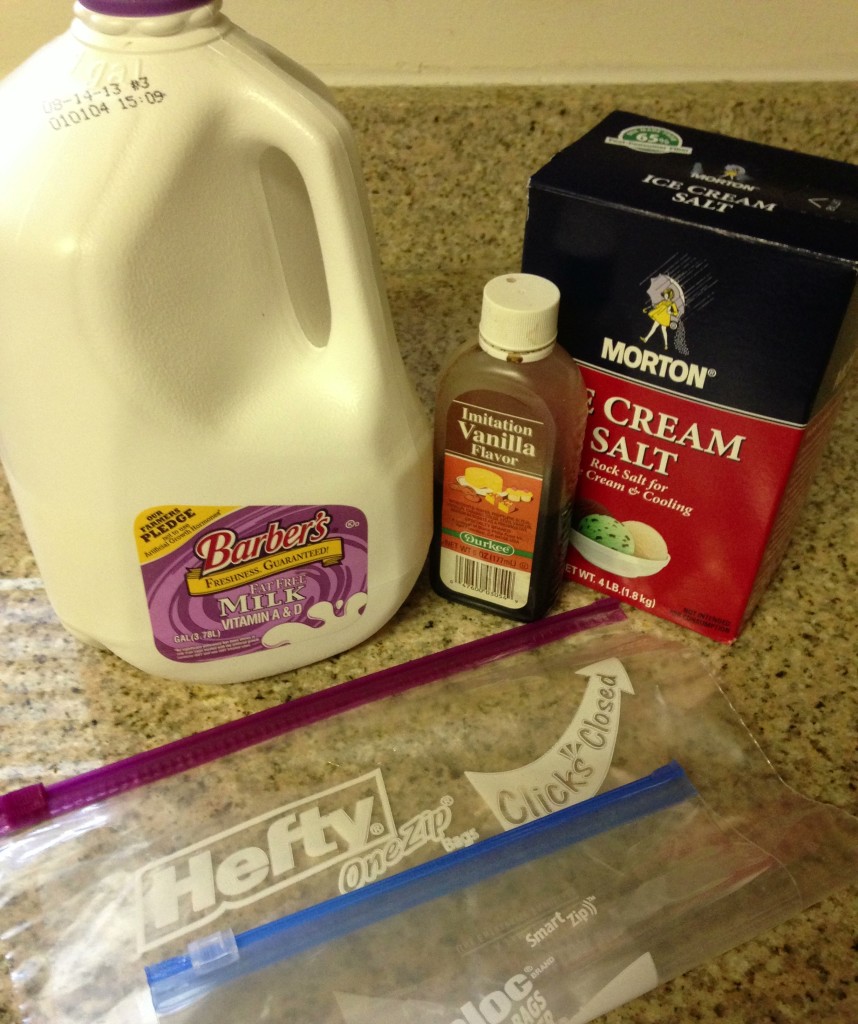 How to Make Homemade Ice Cream in a Bag
All you need are a few simple ingredients to make yummy vanilla homemade ice cream in a bag, but you could add other ingredients like strawberries, bananas or cocoa.
My kids enjoyed adding sprinkles and chocolate syrup to the top of their creations.
This was such a great way to keep the kids entertained (and cool!) on a hot day, plus they got some exercise without even realizing it. Shake, shake, shake!
And you can turn it into a fun science lesson too.
We hope you'll enjoy this fun family dessert making experience as much as we did!
This is a fun dessert making experience for the entire family - just a few ingredients and some shaking and you have yourself a few bowls of homemade ice cream in a bag.
Ingredients
1/2

cup

whole milk

or half and half

1/2

tsp

vanilla

1 1/2

Tbsp

white sugar

6

Tbsp

rock salt

1

pint or quart size zip style freezer bag

1

gallon size zip style freezer bag

ice

Toppings of your choice!
Instructions
Mix vanilla, milk and sugar in a quart or pint size freezer bag and seal well.

Fill a gallon size freezer bag with ice and add the rock salt.

Place the small bag inside the large bag and seal well.

Shake the bag for about 15 minutes or until the ice cream thickens. Hold the bag with oven mitts or a towel while shaking. And don't be afraid to have a little dance party while you're shaking.

Remove the inner bag from the ice/rock salt, and scoop the ice cream into serving bowls and add the toppings of your choice!