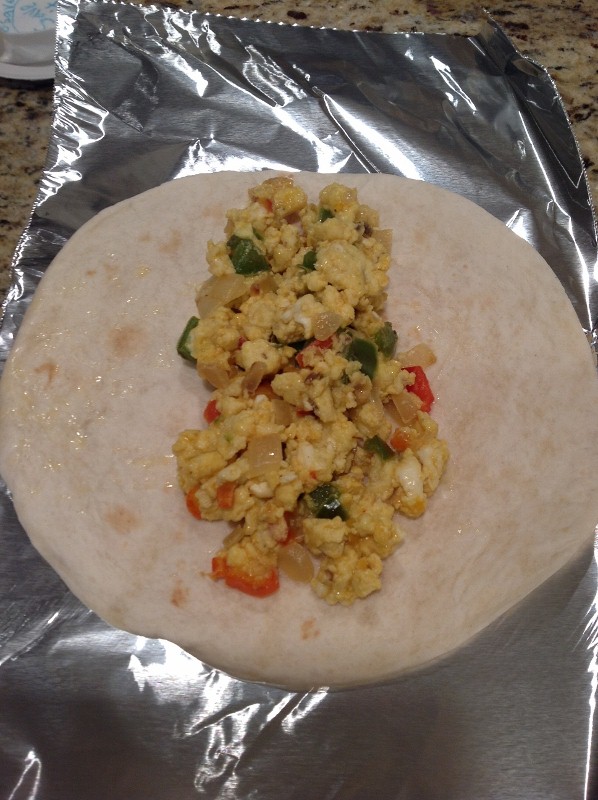 As a registered dietitian, I am always trying to get as many servings of vegetables into my family as possible. One easy way to sneak in an extra serving of veggies is with these vegetable filled breakfast burritos. These burritos are freezer friendly and make for a quick breakfast on the go.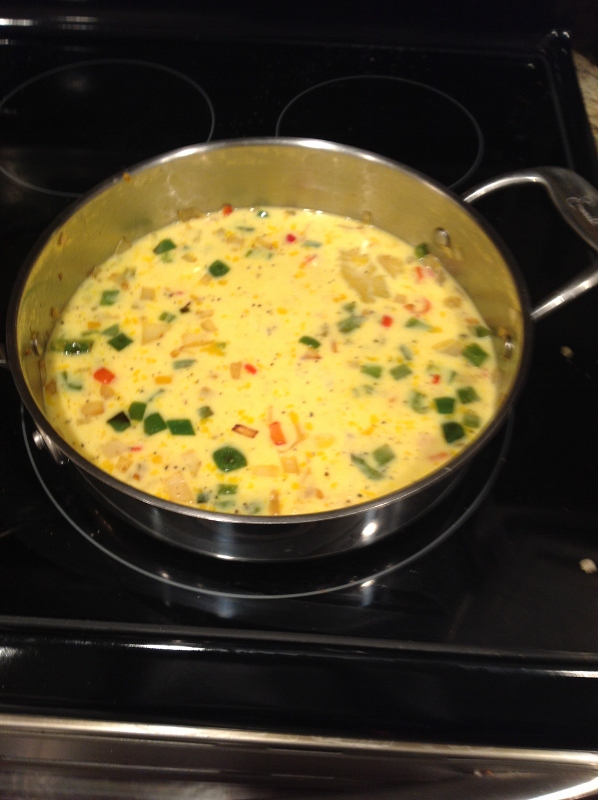 Healthy Breakfast Burrito

Yield – 8 servings

Preparation Time – 10 minutes

Cooking Time – 5 minutes

Ingredients

8 small tortillas ($0.40)
8 large eggs ($0.80)
1/2 cup milk ($0.05)
2 tsp butter ($0.05)
1 small onion, diced ($0.30)
1 medium green pepper, diced ($0.50)
1 small red pepper, diced ($0.50)
1/3-1/2 cup shredded cheese (I used cheddar with chipotle peppers. Yum!) ($0.35)
Salt to taste
1/8 tsp pepper
Dash of hot sauce (optional)

Directions

Melt butter large pan and add diced vegetables. Saute over medium heat until are soft. Meanwhile,  in medium bowl, whisk eggs with milk. Add salt, pepper and hot sauce to egg mixture.
Once vegetables are soft, pour in egg mixture into pain. Cook on low heat until eggs are no longer runny. Stir occasionally.
Turn off heat. Sprinkle cheese over eggs and let melt.
Using slotted spoon, put egg mixture into tortillas. Wrap with paper towel and foil and freeze.
Reheating instructions: unwrap foil. Microwave for one minute until warm.

Cost $2.95 for 8 burritos!