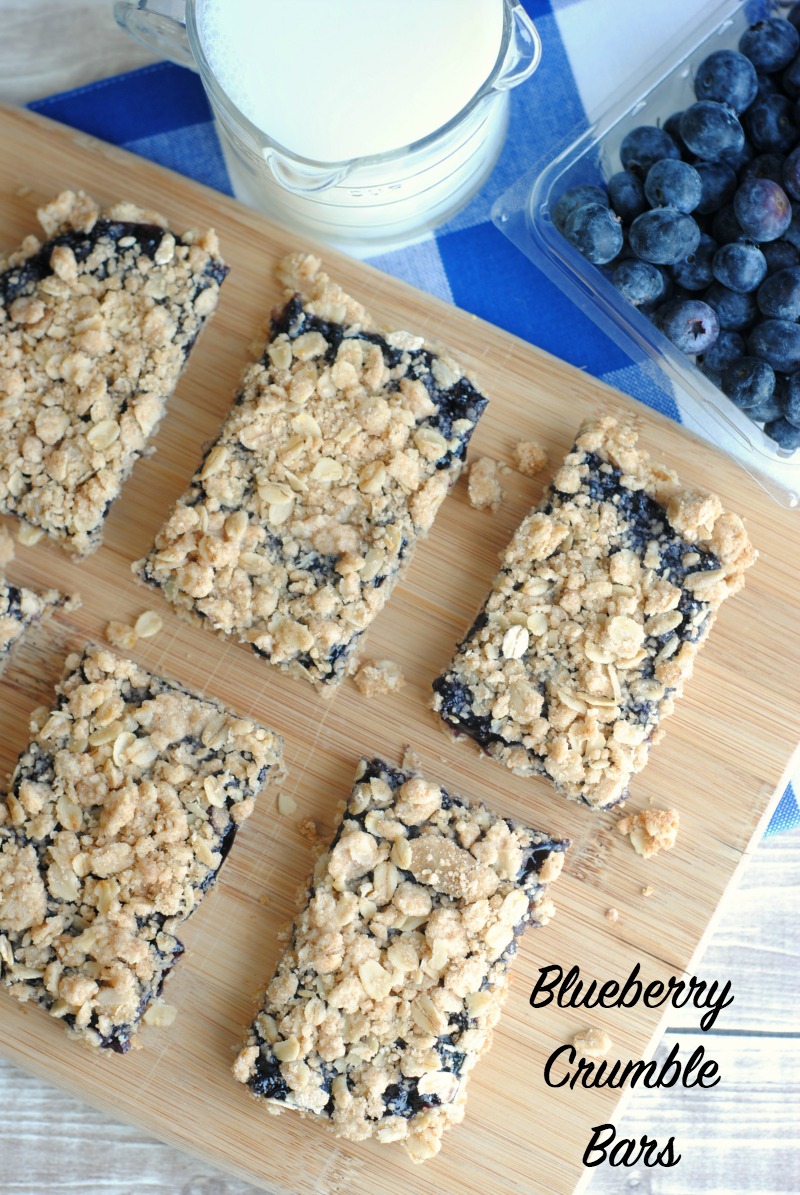 A pan of these lasted on the counter for approximately 4.7 seconds.
The vultures (aka my boys) attacked these blueberry bars with a vengeance…and I quickly regretted not doubling up on these.
Now, I know for certain that the next time I make these (likely tomorrow!), I'll double up and make in a 9×13 pan.
How to Make Blueberry Crumble Bars – Photo Tutorial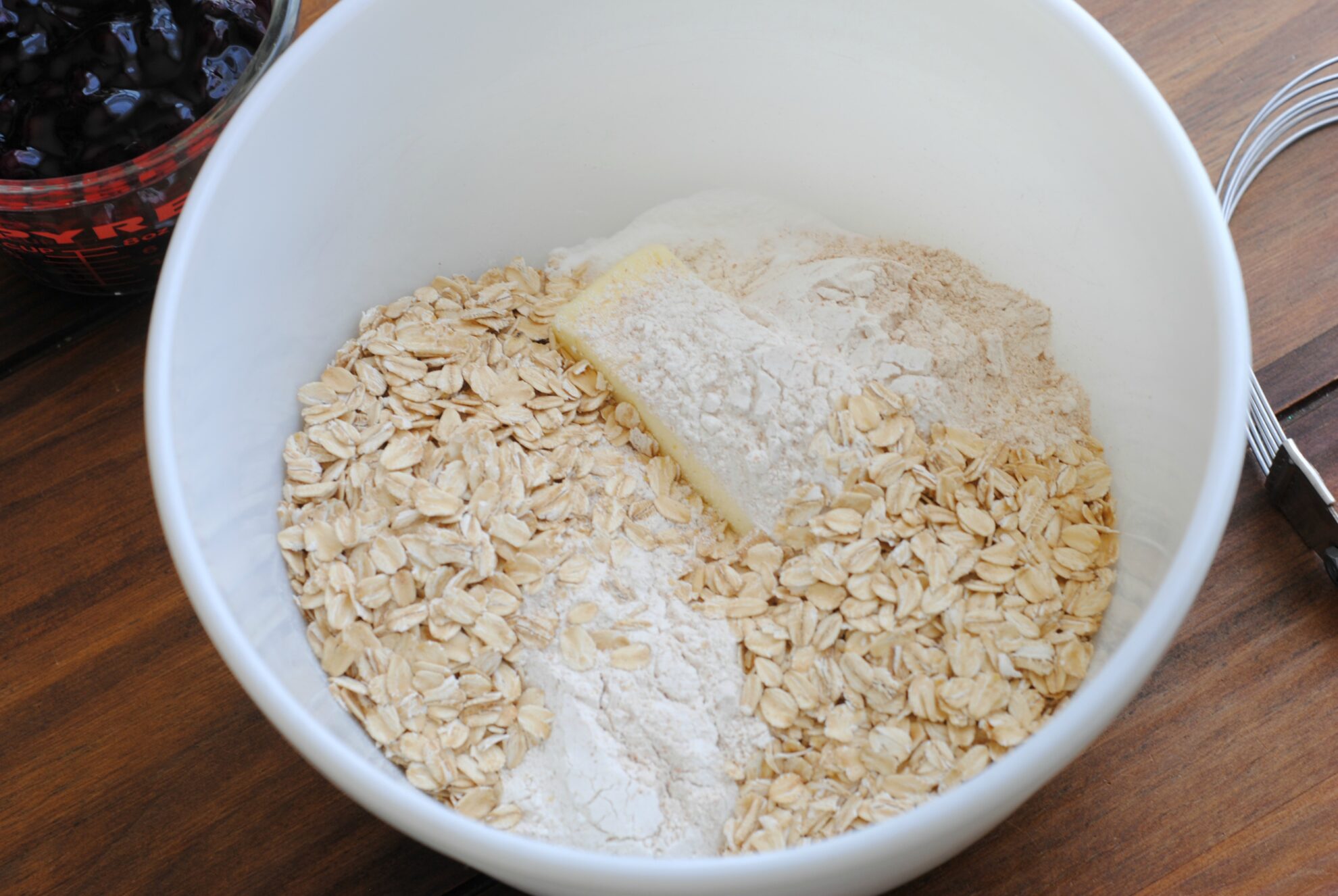 Mix up a crumbly bottom and top layer…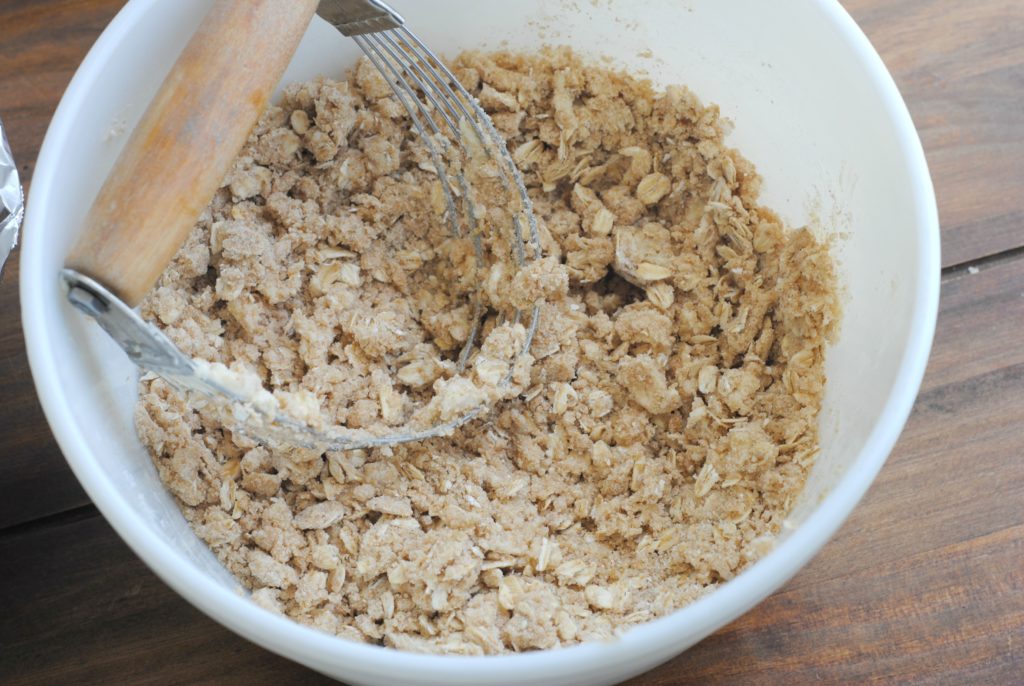 Press the bottom layer into the dish, top with the blueberry filling and then add the remaining crumble mixture.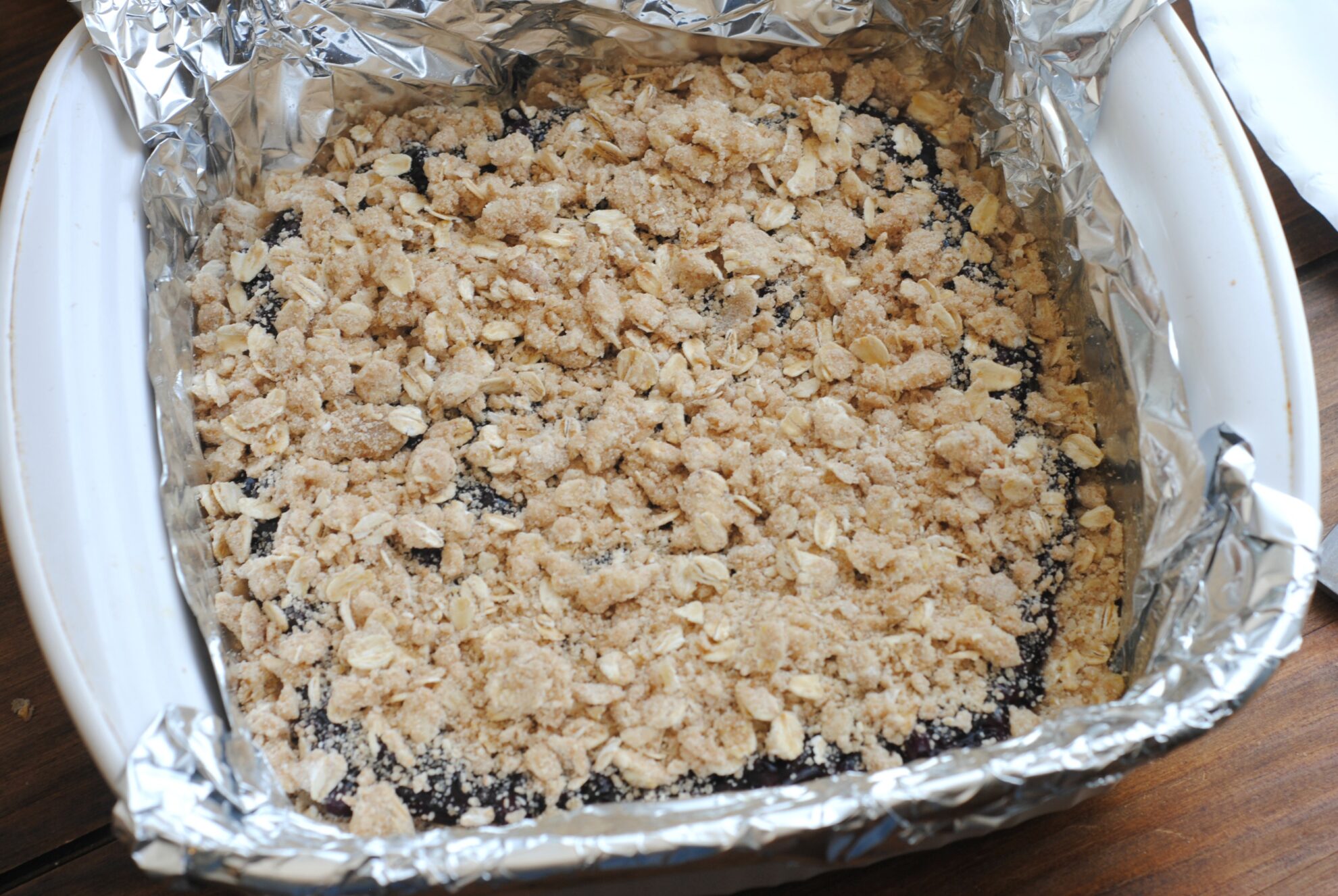 Bake.
Note: I highly recommend lining the dish with foil, as these are called "crumble bars" and they will…crumble 😉
So once they are baked, carefully lift the foil out and place on the cooling rack to cool. The cooler they are (room temp or even chilled), the easier they will be to cut and handle for eating.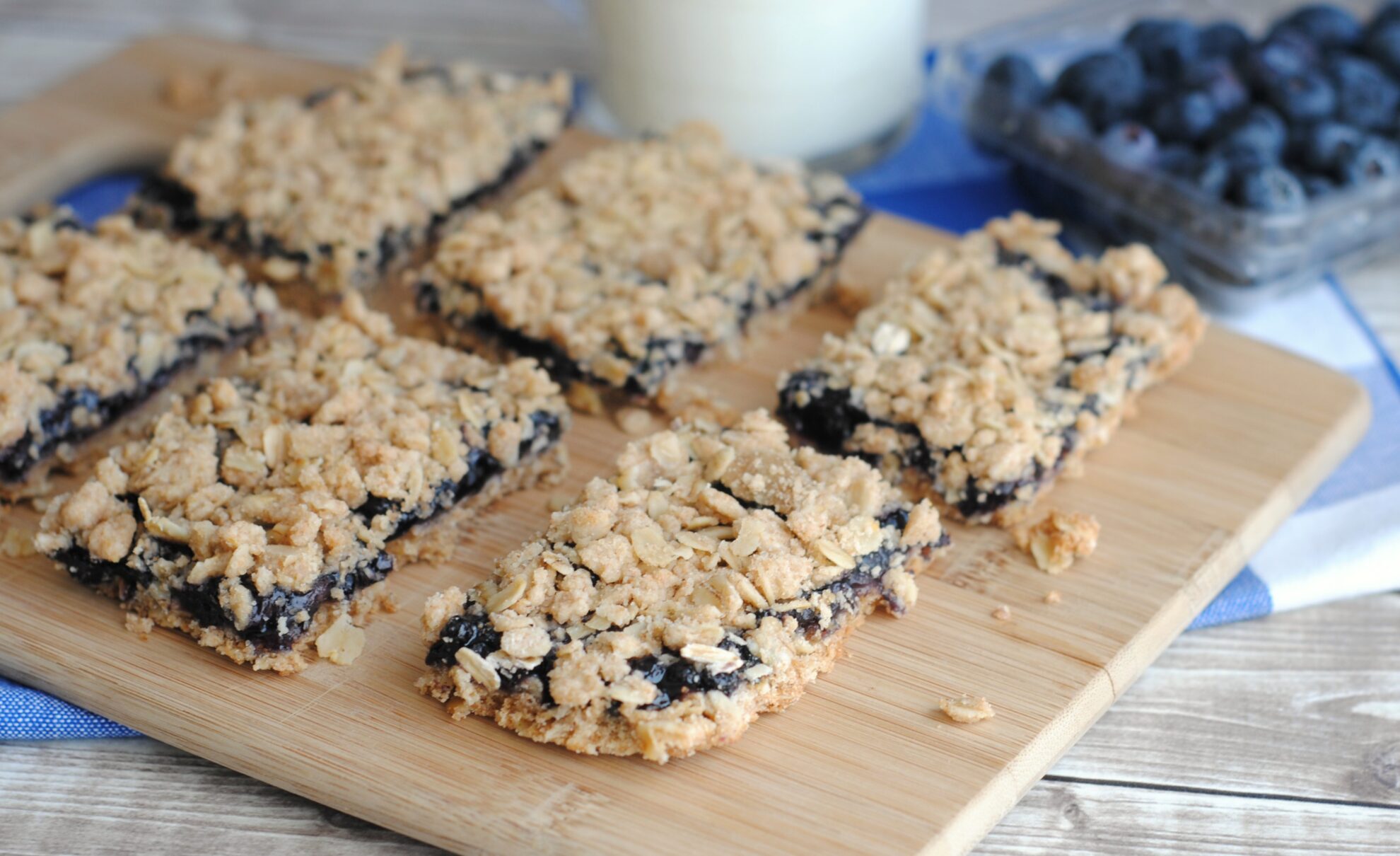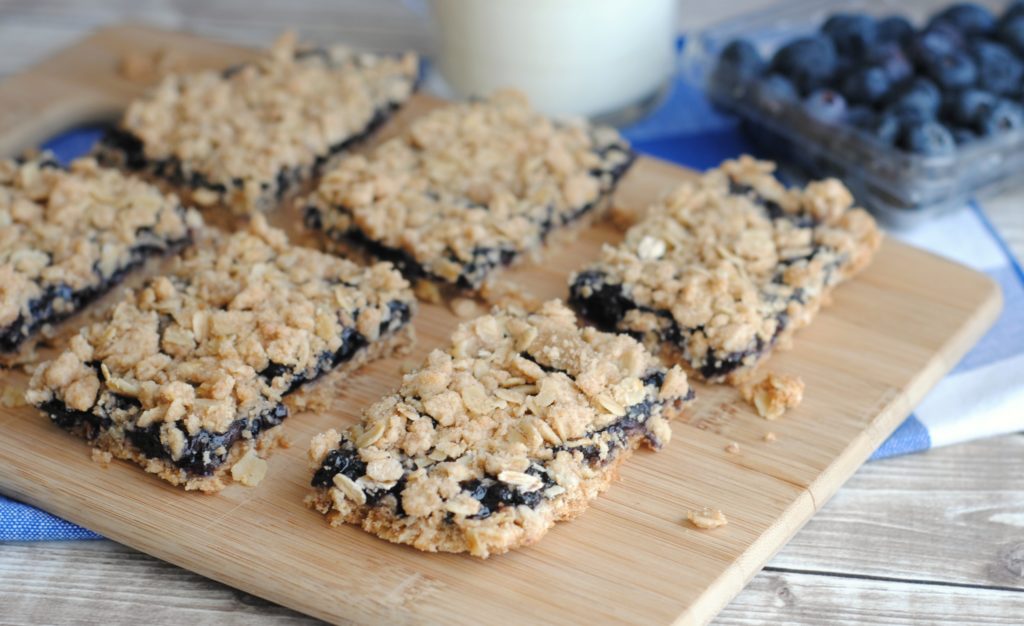 Breakfast, Snack or Dessert – you decide!!!
Breakfast, Snack or Dessert - whatever you decide, you will love these!
Ingredients
1/2

cup

butter

softened to room temperature

1/2

cup

packed brown sugar

1/4

tsp

baking soda

1

cup

rolled oats

(not quick cooking)

1

cup

flour

3/4

cup

blueberry pie filling
Instructions
Preheat oven to 350 F, and grease an 8x8 or 9x9 baking dish with foil and then spray with non-stick cooking spray.

Using a fork & knife or a pastry blender, combine the softened butter, brown sugar, baking soda, oats and flour until crumbly.

Measure out 2 cups of the crumble mixture and gently press into the bottom of the baking dish.

Carefully spread the blueberry pie filling over the crust stopping about 1/4" from the crust edge.

Sprinkle the remaining crumble topping over the top of the pie filling.

Bake in the preheated oven for 30 to 35 minutes.

Let cool for at least 10 minutes on a cooling rack, and cut into bars.

Serve Blueberry Crumble Bars for breakfast, snack or dessert.