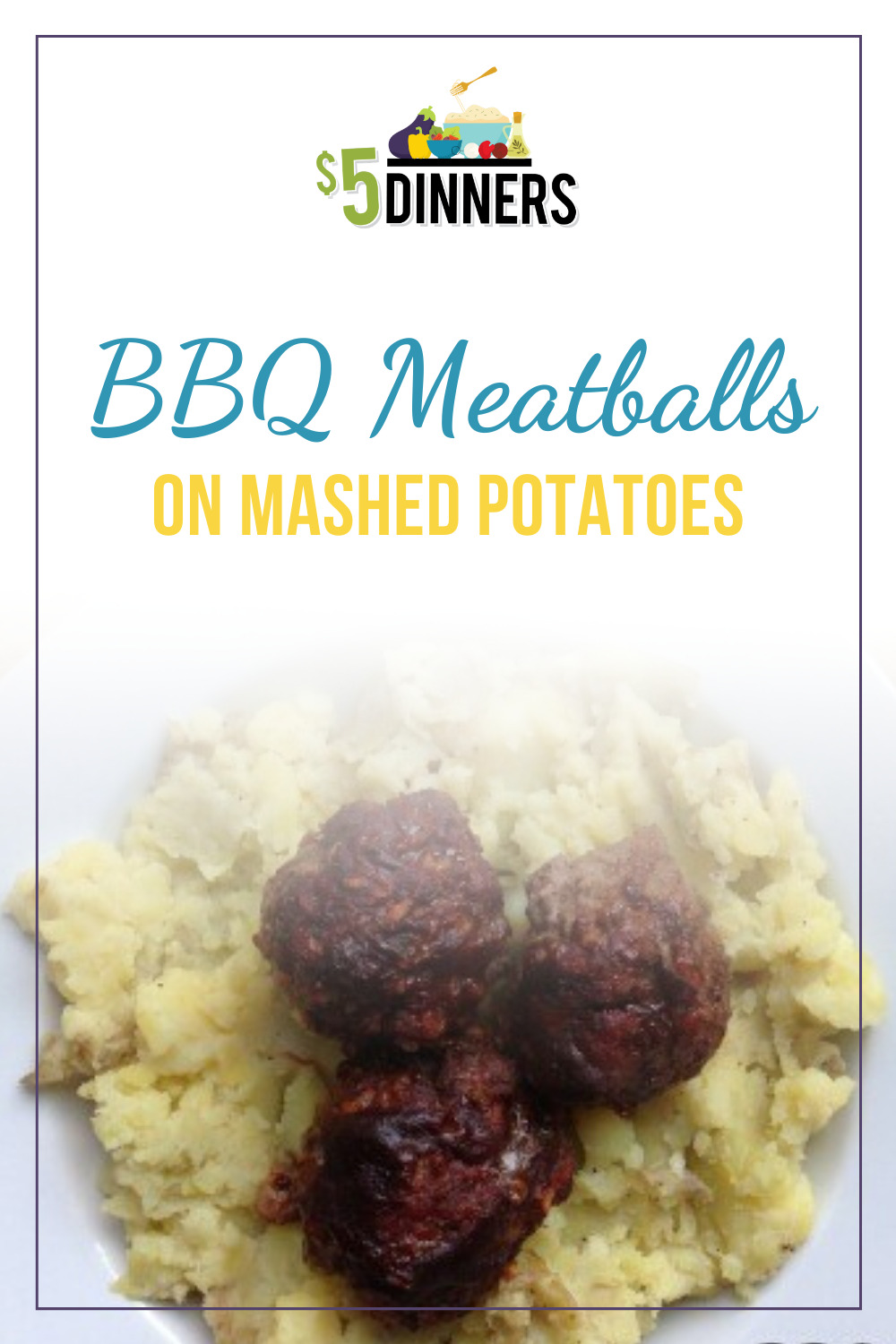 First, please pardon the iPhone photo. I couldn't figure out what happened to my memory card for my camera, but it has since been found and we can go back to the regularly scheduled photos!
As promised, the "other BBQ meatballs" meal I mentioned last week. (If you missed them, here are the BBQ Meatball Kebabs. And we also loved the BBQ Meatball Sliders too!)
This recipe is for all of you "meat and potatoes" people. Meatballs, doused in BBQ sauce, then baked. Potatoes, mashed to your liking. Put it all together on a plate for ultimate the ultimate meat-n-taters dinner. I promise you'll love it!
The ultimate meat and potatoes meal!
Ingredients
12

BBQ meatballs

6-8

medium

size potatoes

Butter or margarine, milk or sour cream

Seasonings, salt and pepper

Fresh or frozen veggies as side dish, we had this with broccoli
Instructions
Bake the meatballs until cooked through. Cooking time will vary depending on size of the meatballs.

Boil the potatoes for about 10 minutes, or until soft. Mash in a bowl and stir in the butter and milk or sour cream, salt and pepper and any other seasonings you like in your mashed potatoes.

Prepare veggie or other side dish.

Serve BBQ Meatballs over mashed potatoes with a side of veggies.
This recipe is featured in the 21 Gluten Free Freezer Cooking Recipes from Costco Meal Plan #5.