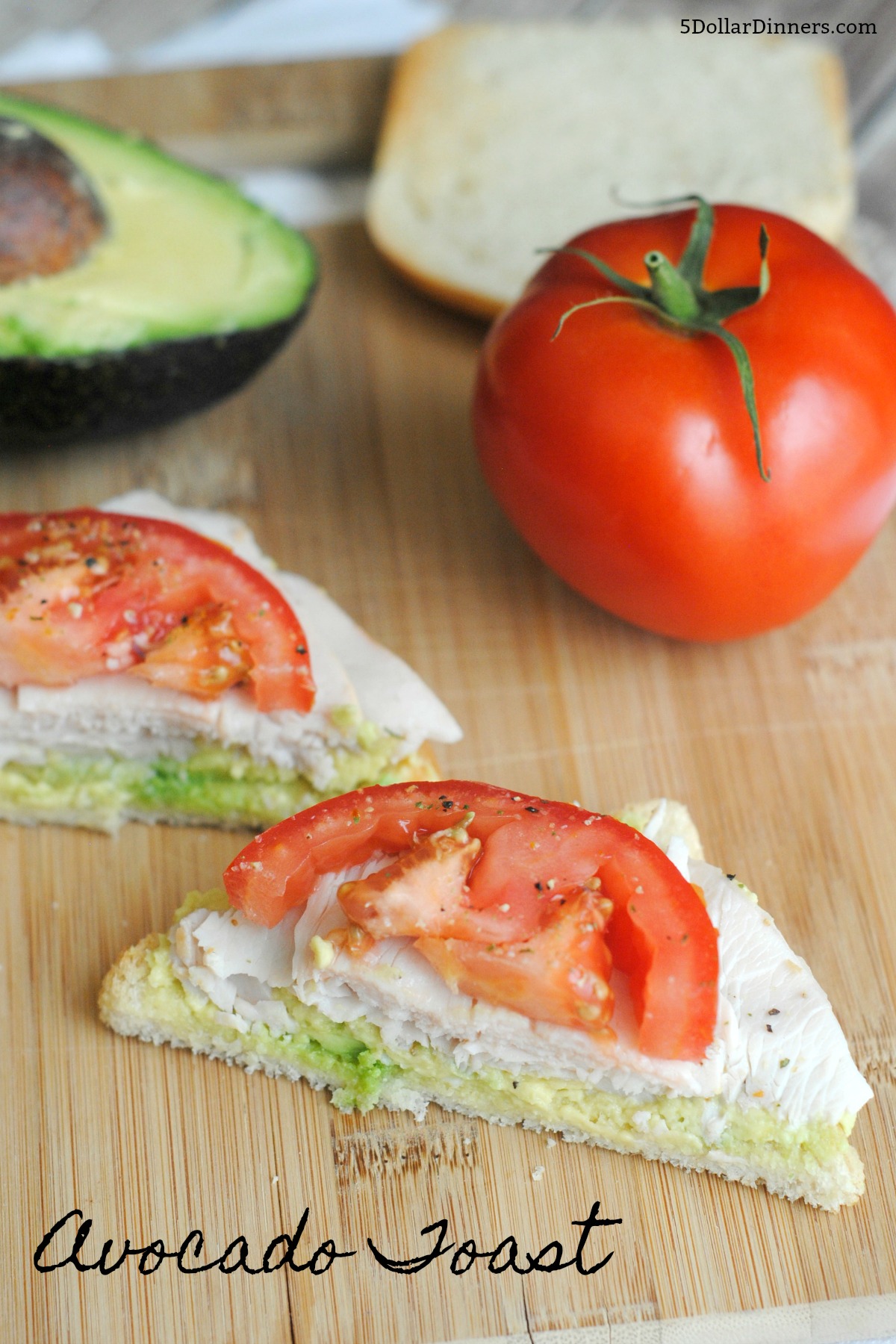 I think I eat an avocado every day. In some form or another.
I've been known to drown myself in a bowl of guacamole, and I love avocado with just lemon juice and salt. (In fact, I had one like that with lunch today…just mash it right in the skin and scoop it out!)
I like to mix it up and add to sandwiches, salad and toast too.
This could totally be breakfast, lunch or snack after a run.
PRO TIP: When the avocado is ripe, give it a few squeezes BEFORE you slice it open. Then it will be nice and mashed and ready to spread onto toast when you slice it open.
This is the perfectly balanced meal/snack – carbs, healthy fat, veggie and protein!
*fist bump*
Enjoy!!!
Avocado toast that is packed with whole grains, proteins, healthy fats, and veggies. It makes the perfect breakfast, brunch, lunch or dinner!
Ingredients
8

slices

whole wheat sandwich bread

2

ripe avocados

mashed

seasoning salt

dash

1

tomato

sliced

8

slices

turkey breast

Fresh veggies

side dish

Chips

side dish
Instructions
Toast the bread slices and let cool.

Mash the ripe avocado and spread onto the toasted bread.

Season with seasoning salt or salt & pepper.

To each slice of toasted bread, add 1 slices of turkey and top with a slice of tomato.

Prepare fresh veggies.

Serve Avocado Toast open face (or as a sandwich) with fresh veggies and chips.