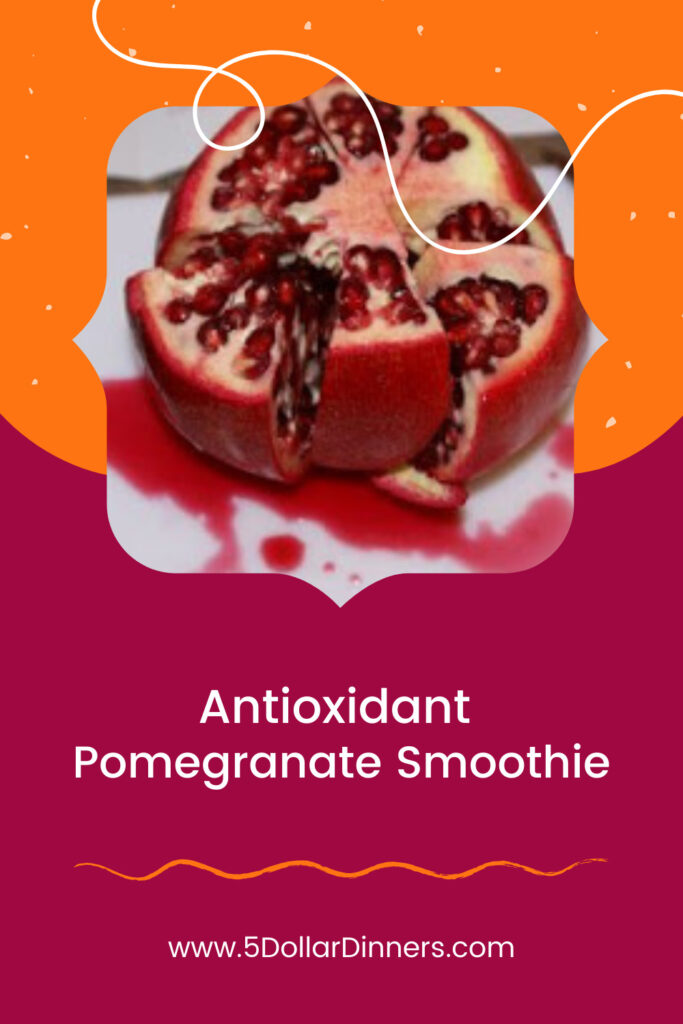 We love smoothies and it's a great way to eat fruit that you might not normally just pick up and eat. Like pomegranates! Don't be scared of them! I show you how to cut and use pomegranates here.
So fresh! Great way to start the day!
Ingredients
1

large

pomegranate, deseeded

1

medium

banana

6-8

pieces

fresh or frozen mango

3-4

pieces

fresh or frozen strawberries

1

cup

rice milk
Instructions
Remove seeds from pomegranate by opening and scooping out the seeds.

Blend all ingredients until smooth. Add more rice milk to desired consistency.
Here are some photos of my smoothie making effort this morning! Anyone know how to get rid of the seeds in the smoothie??? I thought they would get blended, but they didn't. My smoothie was too thick to strain. Any ideas would be helpful!?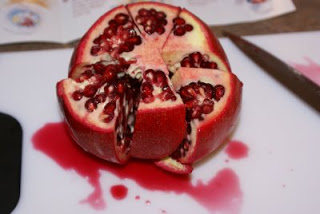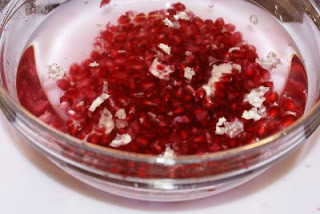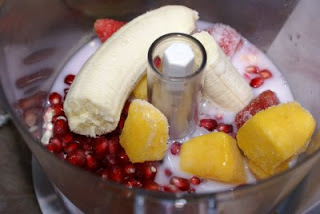 Note: Super juicy and messy…don't wear your favorite white blouse while doing this! It will turn pink!