Friend! Run over to Amazon.com or the Amazon App and look for the banner for this invite!
I noticed this on my Amazon page and I hope you have it too!!! I thought it was too good to be true…so I tried it out and I have all the details for you below – including recipes and links to Amazon Fresh ingredients for these meals!
My goal was to get right at $100ish to use the $50 off coupon code.
Spoiler alert: IT WORKED LIKE A CHARM!
For the recipes, I used simple recipes that many families love and I hope you can use some or all of this list! Of course, make it your own!
Ground Beef Meals
Chicken Meals
Vegetarian Meal
Vegetarian Chili with Rainbow Bell Peppers
My grand total was $53.52 + tip!!!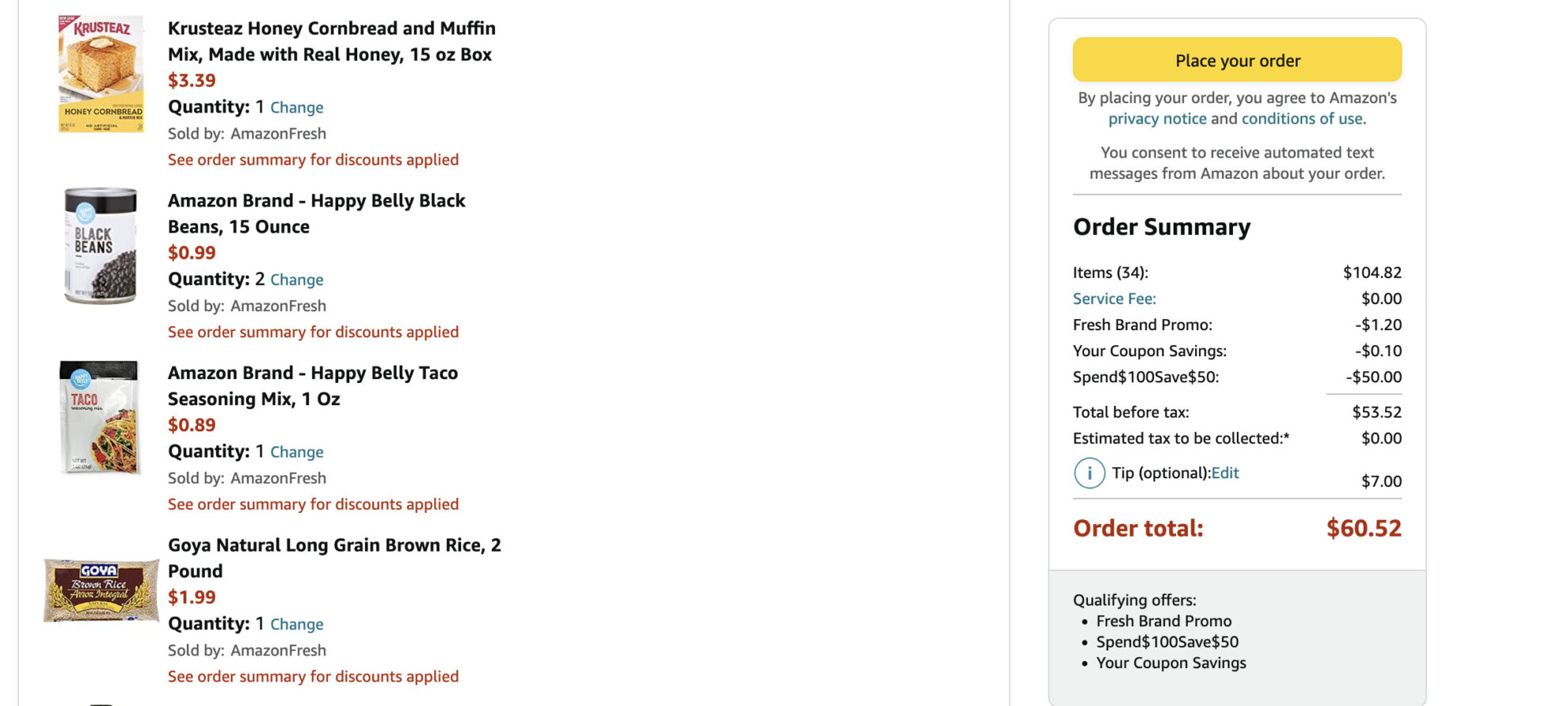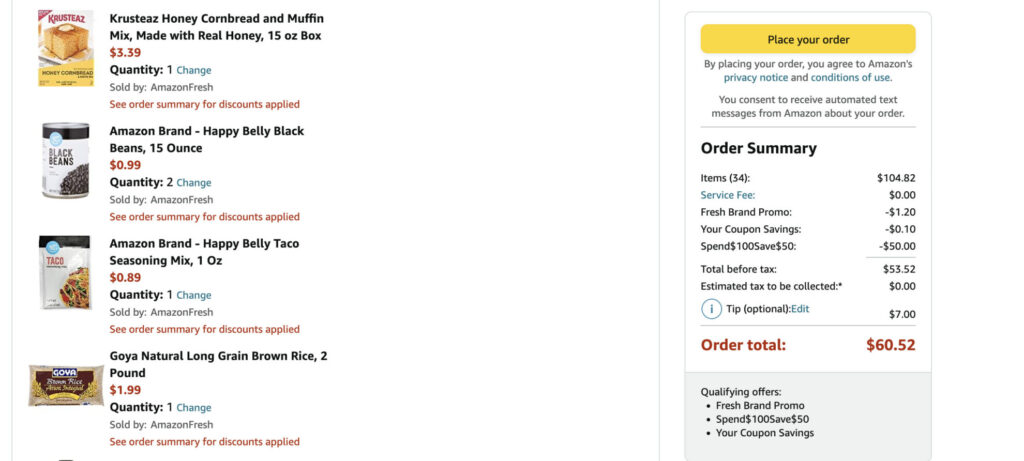 #1 – Tap here to see if you have the coupon. (I think this is where you check!)
#2 – Just tap on the ingredients below and add to cart. Then adjust your total to just above $100 (note the "other" savings/coupons will not count towards the $100 total.)
#3 – Add the coupon code to get the $50 promotional credit.
#4 – Place your order!
I hope you enjoy these delicious savings!!!
**Please note that prices and availability will vary!
Make it work as best as you can for your family's faves. 🙂
Amazon Fresh $50 off $100+ Order: Recipe & Ingredient List
Disclaimer: As an Amazon Associate, I earn commissions on qualifying purchases. Reviews, opinions are my own.