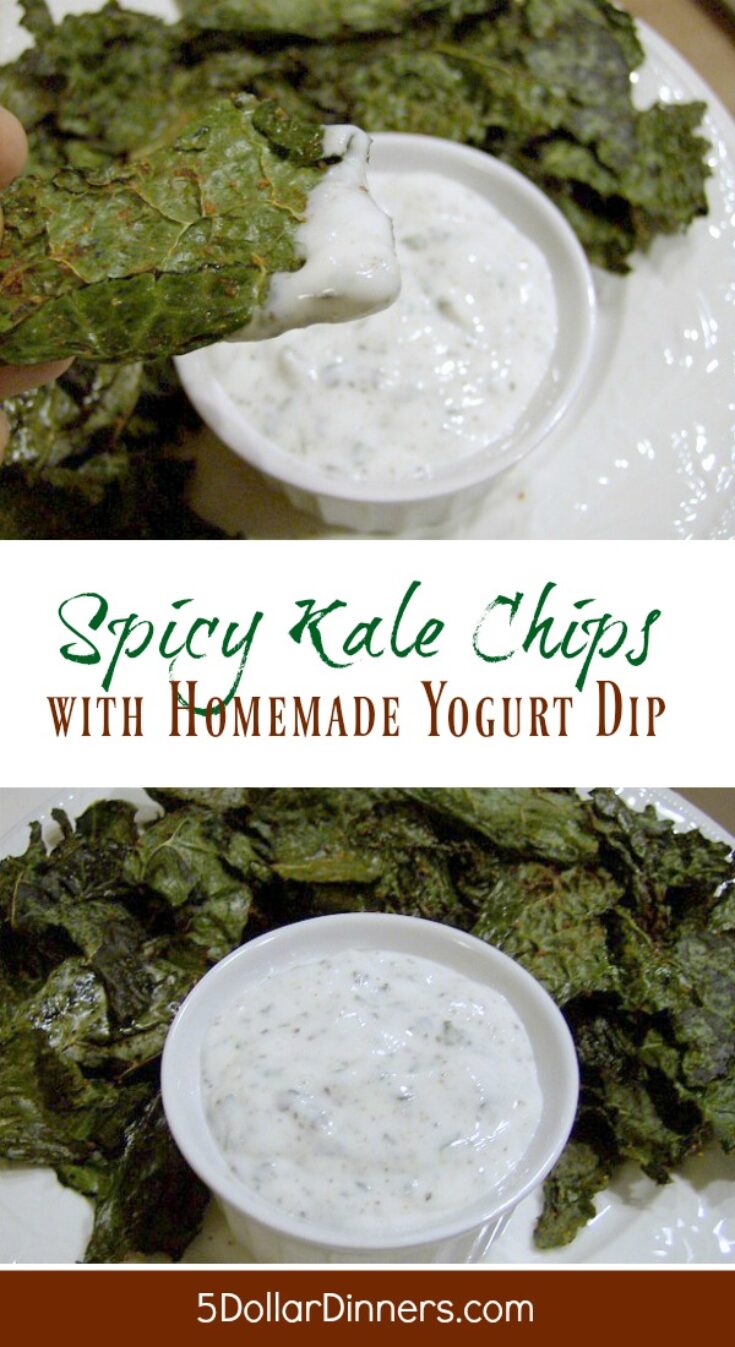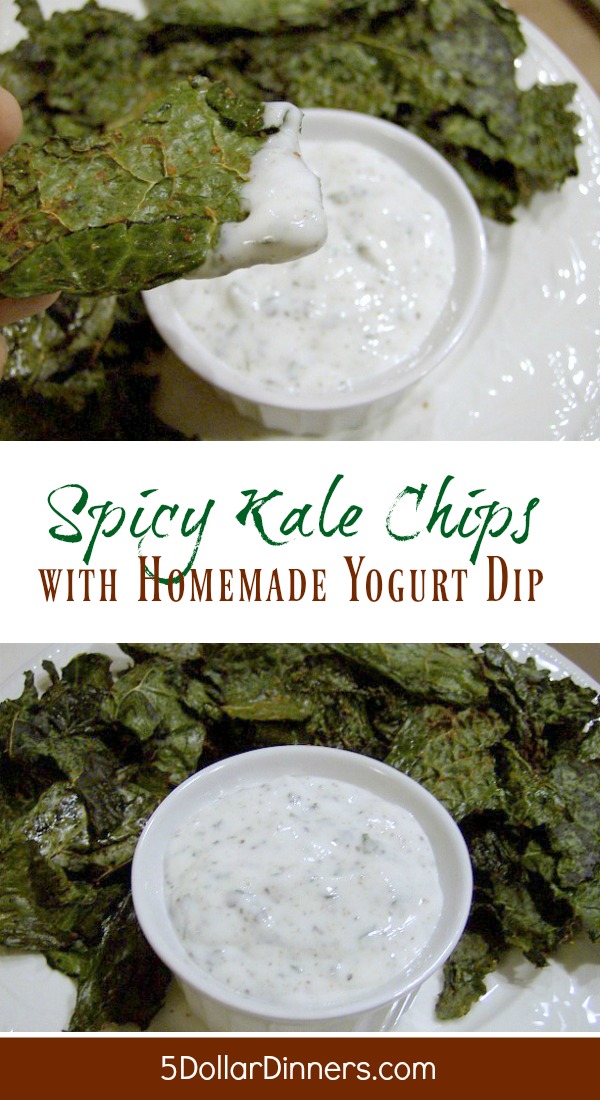 I was not that fond of kale and initially only grew it in our garden to supplement our guinea pigs and bearded dragon's diet. When it continued to grow throughout our harsh winters filled with snow and below freezing temperatures producing more than our pets could consume, I developed a new respect for its resilience and grudgingly added it to my diet.
I used it primarily as a substitute for spinach and chard. It was not until I discovered that I could make chips with kale that I began to truly appreciate this healthy vegetable.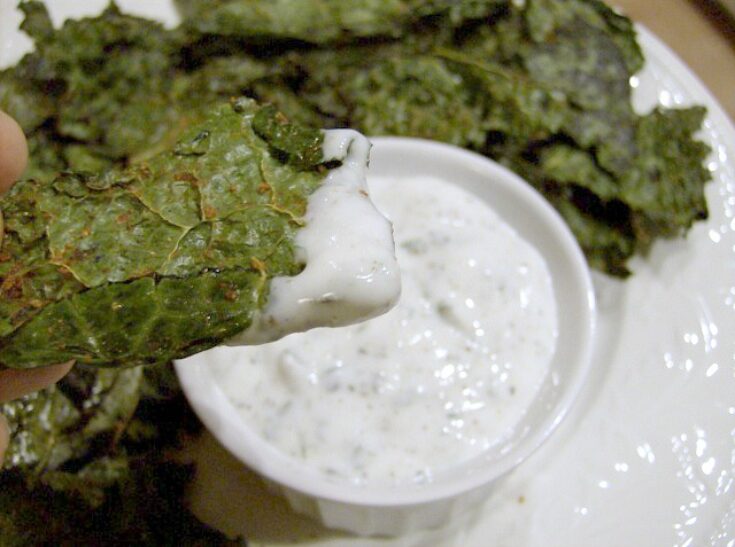 My daughter says that she refuses to think of these as healthy chips. She prefers to think of them as an unhealthy salad. I hate to burst her bubble, but with only 1 tablespoon of olive oil for the entire bunch of kale, it is much healthier than most salads. I have decided not to explain this to her, instead I allow her her fantasy and tell her to live on the wild side and add some dip.
Amazing dip with perfectly crispy kale chips!
Ingredients
1

bunch

kale (8 - 12 large leaves)

1

Tbsp

olive oil

1/2

tsp

garlic powder

1/2

tsp

onion powder

1/2

tsp

smoked paprika

1/4

tsp

salt
Instructions
Preheat oven to 350 degrees F.

Wash and dry the kale. Tear into ~ 2 x 2 pieces, avoiding the large ribs.

Place kale pieces in a large bowl, drizzle oil over the kale and toss to ensure the pieces are coated.

In a small bowl, combine the spices.

Sprinkle the spices over the kale, taking time to toss occasionally so the spices are evenly distributed.

Place kale on a baking sheet in a single layer. Bake at 350 degrees F for 12 15 minutes or until the kale is crispy.