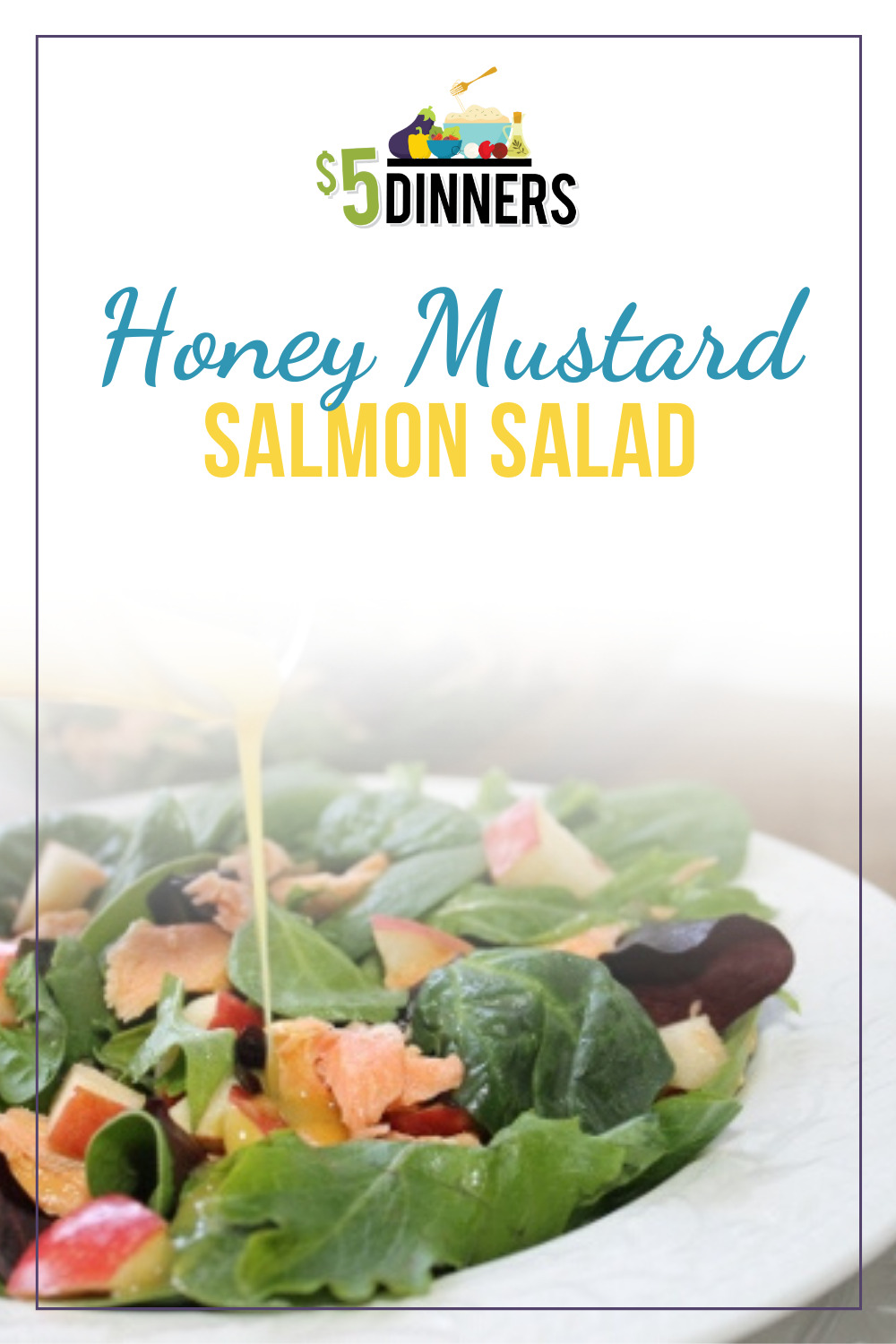 My husband loves salmon, but it is rather expensive when you have to buy it at the grocery store. One way that I add salmon onto our menu without breaking the budget is by using it in salads. I only need 6 – 8 ounces of salmon to create a flavorful salad.
My husband and kids love salmon and could probably eat it broiled without any seasoning. I don't like fish as much as they do, so I like to balance the strong flavor of the salmon with a really flavorful glaze. The honey mustard glaze caramelizes on top of the salmon while broiling creating a melt-in-your-mouth delicacy.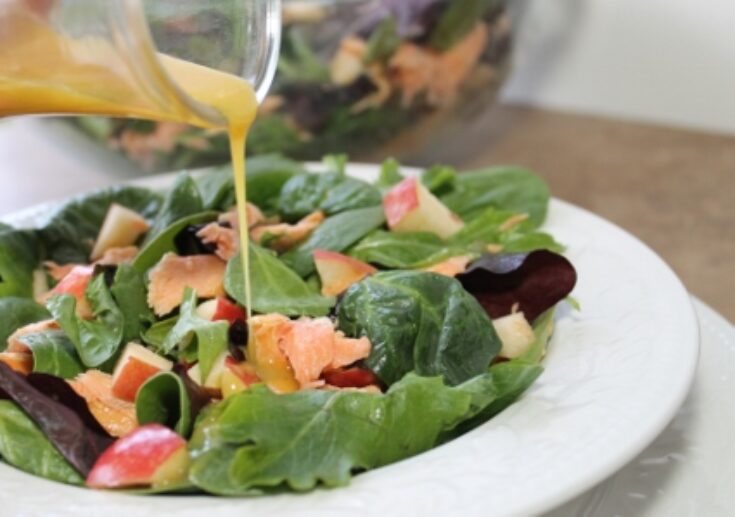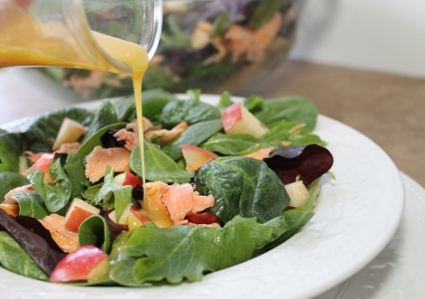 One way I prevent food waste is to plate the salads and then add dressing. If you add dressing directly to the whole salad you have to finish it or the dressing will cause the greens to wilt.
If you have any leftover salad, use it to create a make a Honey Mustard Salmon Salad Wrap for lunch the next day. Just spread some dressing on a tortilla, add the salad, and wrap.
Ingredients
8

oz

salmon

2

Tbsp

+ 1/4 cup honey

divided

2

Tbsp

+ 1/4 cup mustard

divided

1

Tbsp

+ 1/4 cup oil

divided

8

oz

fresh greens

2

apples

diced

1/4

cup

vinegar

Dash pepper
Instructions
Preheat oven to broil.

Combine mustard, 2 Tbsp honey and 1 Tbsp oil together. Coat Salmon with honey mustard glaze.

Place the salmon on a broiler pan and broil until cooked through, approximately 8 minutes.

While the salmon is cooking, tear the greens and dice the apples.

Combine 1/4 cup honey, 1/4 cup oil, 1/4 cup mustard, vinegar & pepper in a cruet and shake vigorously to combine.

Remove the salmon from the oven and use a fork to separate it into "flakes".

Add the salmon and apples to the greens and toss to evenly distribute the ingredients.

Plate the salads and then top with dressing to taste.