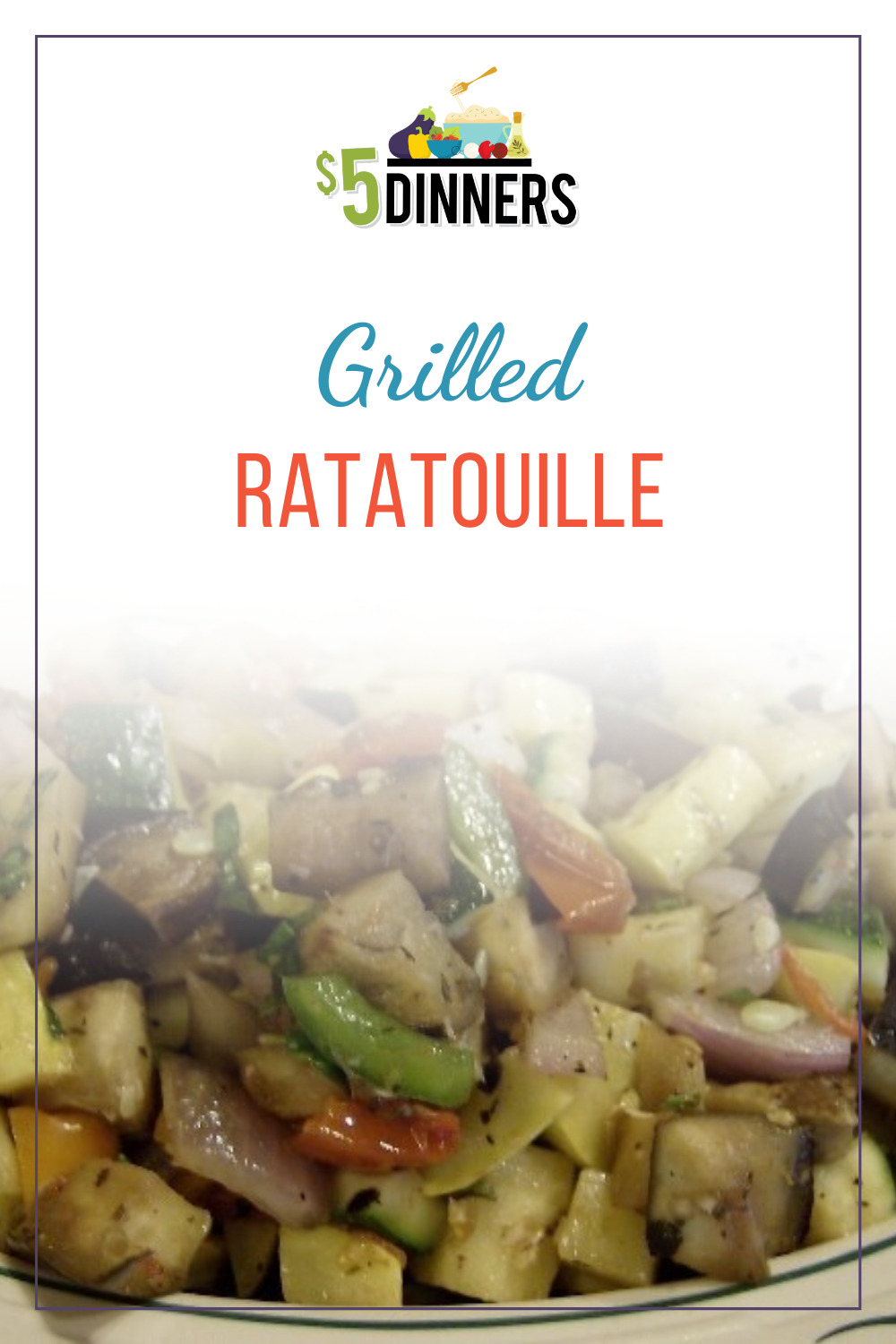 Ratatouille is one of the most frugal dishes in my repertoire. When my garden is in full swing the only ingredient I have to buy to make this dish is olive oil. As much as I like ratatouille, I must confess it has a couple of downsides. First, if I turn on the oven on a hot July day and only have vegetables to show for it, I will have a mutiny on my hands. Which brings me to the second problem with ratatouille: it is entirely comprised of vegetables. It takes more than a Disney movie to convince my kids to eat ratatouille.
I can get around cooking this dish in the oven by grilling the vegetables individually and then combining them to make the ratatouille: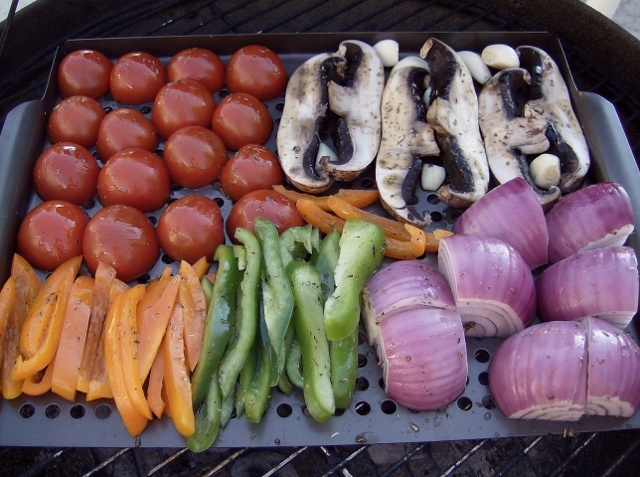 Convincing the kids to eat it is a little trickier. Here are a few things that work for me:
Serve salad dressing on top. My daughter will eat most vegetables as long as she is allowed to put salad dressing on them. She defended her decision to add Asian dressing by saying, "Ratatouille is basically just a cooked salad".
Serve it over rice. My oldest son doesn't mind that ratatouille is comprised entirely of vegetables. He minds that dinner is comprised entirely of vegetables. Serving it over rice helps fill the ever-growing teenager's hollow leg.
Top it with spaghetti sauce. My youngest child is still at the stage where he prefers his ratatouille hidden under a thick layer of spaghetti sauce.
Substitute vegetables. I made this recipe with traditional ingredients, but there was a time when my husband and kids would not eat eggplant. If members of your family will not eat one of the vegetables in the recipe, you can substitute it with potatoes. I also try to add ingredients my family likes. I found some portabella mushrooms on sale and splurged since my husband enjoys them.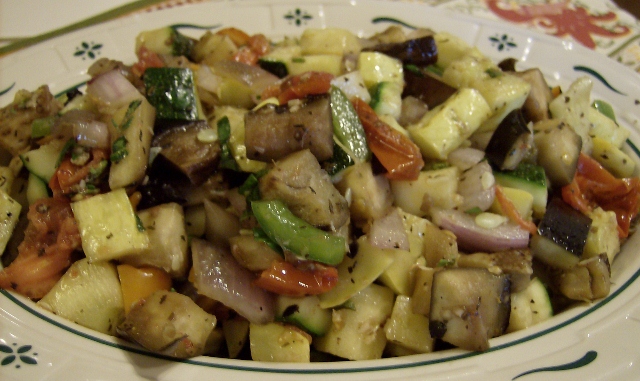 Ingredients
1/4

cup

olive oil + extra to brush veggies before grilling

2

medium onions

quartered

2

peppers

quartered

2

Japanese eggplants

cut in 1 inch slices lengthwise

2

medium zucchini

cut in 1 inch slices lengthwise

2

medium yellow squash

cut in 1 inch slices lengthwise

4

large tomatoes

halved

8

cloves

garlic

1

tablespoon

fresh basil

1

tablespoon

fresh marjoram

1

tablespoon

fresh thyme

1

tablespoon

fresh parsley

pinch

of salt

dash of pepper
Instructions
Light the grill.

In a small bowl, combine olive oil with the basil, marjoram, thyme, and parsley.

Use 1/2 of the oil mixture to brush over the vegetables.

Grill the vegetables approximately 4 inches from the flame. Grill tomatoes, peppers, garlic, and mushrooms for 6-7 minutes. Grill the zucchini, yellow squash, eggplant, and onions for 13 – 15 minutes.

Put the garlic cloves through a garlic press and add to the oil mixture.

Chop the vegetables and place them in a large bowl. Pour oil mixture over vegetables and toss to thoroughly coat.

I serve this at room temperature over a bed of greens, but I am willing to make some modifications to ensure my children enjoy (and eat) their dinner.
Erin here: Love how this meal costs Alea so little because of her garden harvest!!!