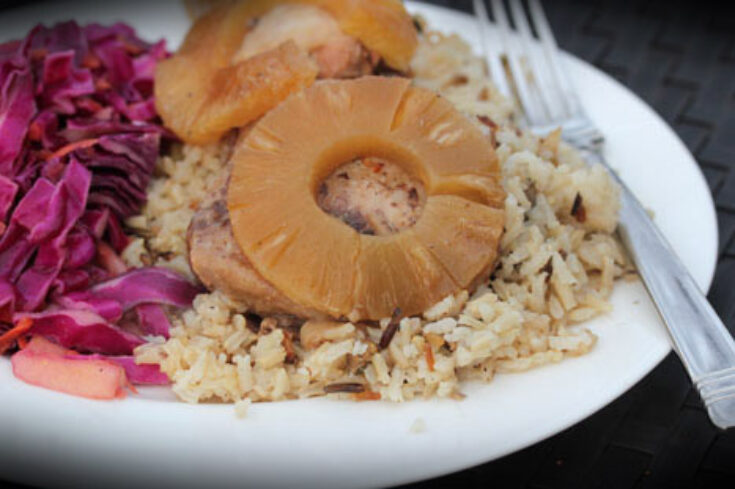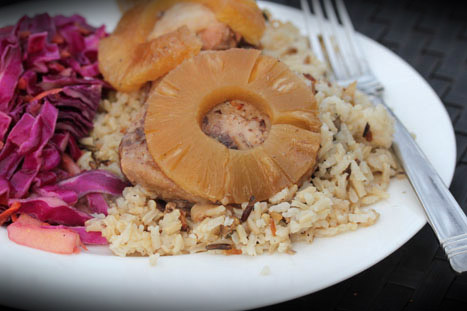 Here's what I want you to do with this one…I want you to cook this out on your back porch. First make sure it's in a safe place and that no wildlife will try to sneak a bite. Then let it slow cook the day away outside. But don't be surprised if some of your neighbors show up for a luau. Because it might smell like you're having one. And everyone is going to want in! 😉
We love this Hawaiian Chicken made in the slow cooker. The red cabbage slaw is a great complement to the dish too! Enjoy!
Get the full recipe for Slow Cooker Hawaiian Chicken here.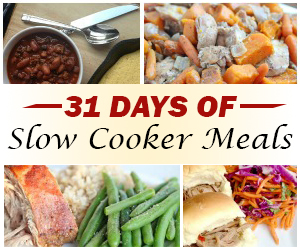 Welcome to our 31 Days of Slow Cooker Meals! July is a HOT month for most of us and one of my favorite ways to keep the kitchen cool in the summer is by using my slow cooker. Each day for the next 31 days, we'll be sharing tasty and easy slow cooker recipes with you. Be sure to bookmark this page as all of the recipes will be automatically added each day.
Enjoy and be sure to share all of our favorite Slow Cooker meals with your friends and family!