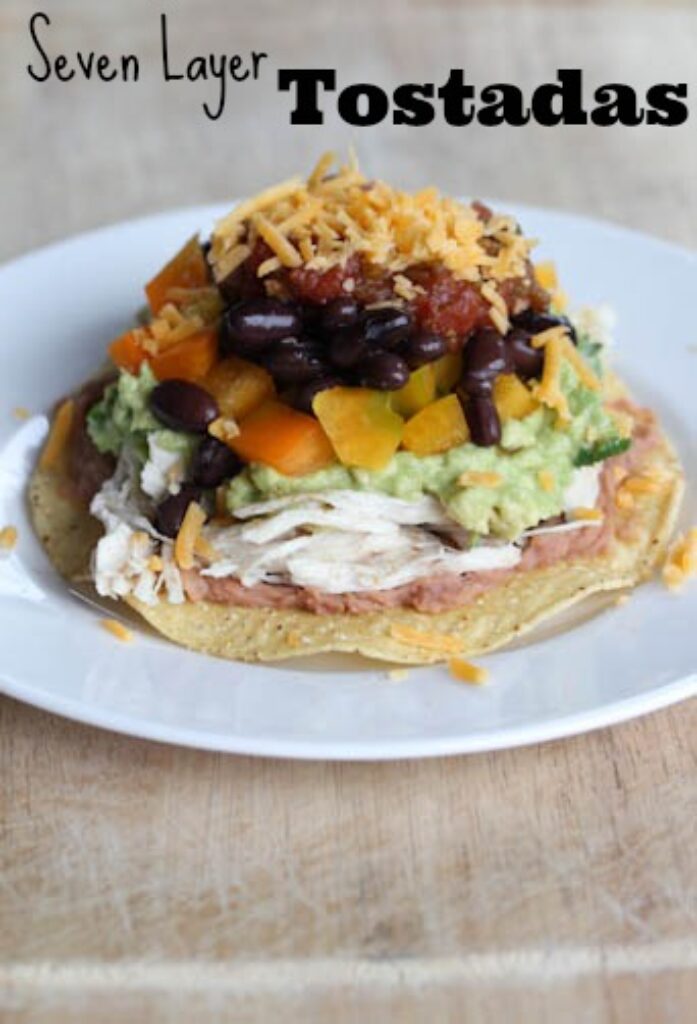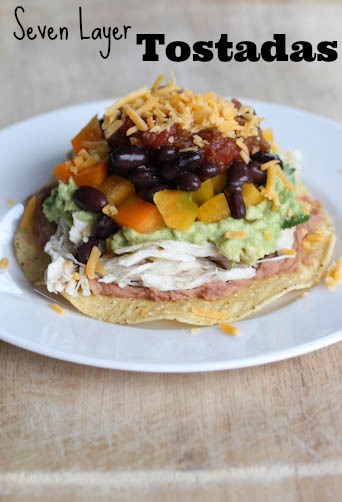 It's time to pile high all your favorite taco night toppings onto a gluten-free corn tostada shell. (If you can't find tostada shells in your grocery store, a regular old taco shell will do…just crack it in half, lay it down on the plate and start piling.) Just be careful when you start eating it!
Get the full recipe for Seven Layer Tostadas here!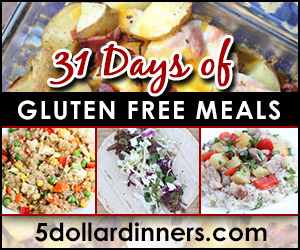 Welcome to our 31 Days of Gluten Free Meals here on $5 Dinners. May is Celiac Awareness Month, so we thought it appropriate to recycle our old favorite gluten free recipes (and post some new ones too!) Each morning for the next 31 days, we'll share meal ideas with you! If you aren't gluten free, PLEASE SHARE them (using those cute buttons below!) with those in your life who avoid or are allergic to gluten!
Be sure to share all the 31 Days of Gluten Free Meals with your friends and family!