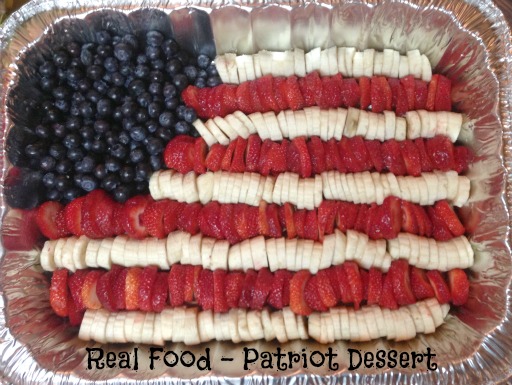 Cutting back on sugar? Trying to keep your calorie intake under control this holiday weekend? Serve this real food fruit flag, made with bananas, strawberries and blueberries. And if you wanna dress it up and give it some extra sweet flare, serve with a few dollops of whipped cream as stars in the flag, or drizzle poppyseed dressing over top. I hope everyone has a delicious and safe Memorial Day weekend!
Get the full recipe for Real Food Fruit Flag here!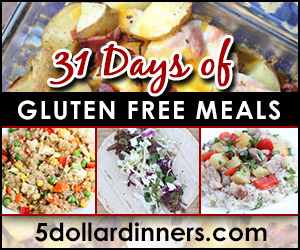 Welcome to our 31 Days of Gluten Free Meals here on $5 Dinners. May is Celiac Awareness Month, so we thought it appropriate to recycle our old favorite gluten free recipes (and post some new ones too!) Each morning for the next 31 days, we'll share meal ideas with you! If you aren't gluten free, PLEASE SHARE them (using those cute buttons below!) with those in your life who avoid or are allergic to gluten!
Be sure to share all the 31 Days of Gluten Free Meals with your friends and family!