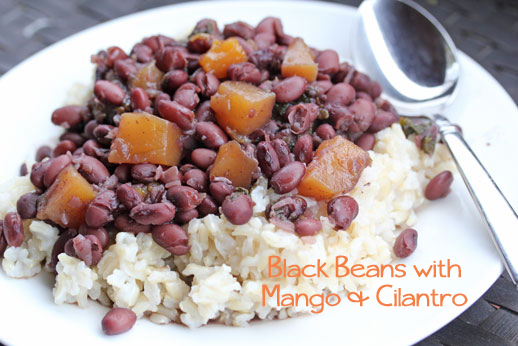 Beans don't have to be lacking in flavor…poor things have such a bad reputation of being bland. But these black beans cooked with cilantro and mango are far from bland. About as far as the sun is from the moon. (Well, that might be a bit of a stretch. But you get what I mean.) My general rule when cooking beans is that a few sprigs of cilantro need to be involved. And by few sprigs, I really mean a partial bunch. One can never add too much cilantro to a batch of home cooked beans. (At least that's my rule.)
Get the full recipe for Black Beans with Mango & Cilantro here!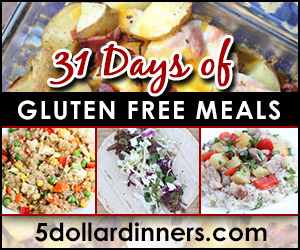 Welcome to our 31 Days of Gluten Free Meals here on $5 Dinners. May is Celiac Awareness Month, so we thought it appropriate to recycle our old favorite gluten free recipes (and post some new ones too!) Each morning for the next 31 days, we'll share meal ideas with you! If you aren't gluten free, PLEASE SHARE them (using those cute buttons below!) with those in your life who avoid or are allergic to gluten!
Be sure to share all the 31 Days of Gluten Free Meals with your friends and family!