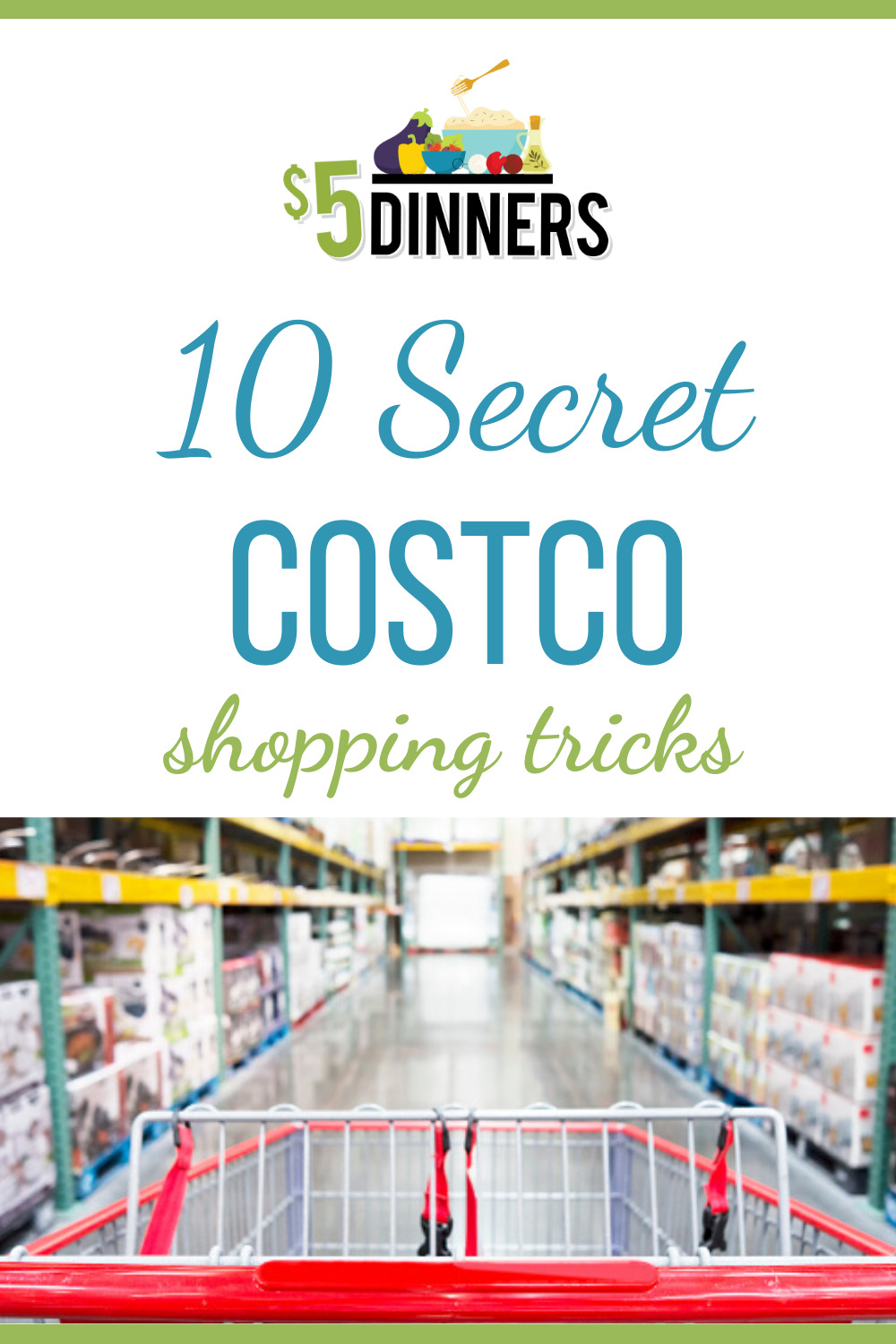 Did you know that having a Costco membership has all kinds of hidden benefits?
I originally started shopping at Costco after visiting an OH store with a friend and seeing the price of rice milk. We have a few dairy allergies in the family and have used rice milk for a long time for cooking, baking and drinking. Being the math and numbers nerd that I am, I quickly did a price comparison and decided that with the difference in price from the rice milk at the regular grocery store and rice milk at Costco, the membership would pay for itself in just 2 months! So we joined.
It wasn't long after we joined that I started playing the mix and match ingredients game and the "20 meals for $150" series of meal plans was born.
Since then, I have found the best deal for my particular contacts is at Costco, and we recently bought a 2nd bunk bed there as well. We'd bought another bunk bed years ago when the older boys were little and I wanted one that was similar size and color. I walked in one day and there it was…1/3 of the cost of the one I'd been waiting and waiting and waiting and saving up to purchase. So I bought it…a not so impulse, impulse buy!
Over time, I've learned a few tricks and have started to purchase other non-food items, and eventually switched over to the higher cost membership because I can earn back the amount each year (thanks to other purchases at Costco, not just food!)
Now that they've lifted the restrictions and you can now use your VISA credit card (not just debit card), it might be worth looking into getting a membership if your budget and financial plan allows.
Please note: you have to muster up your own special blend of self-control when you walk in there. Every time you walk in there. Yes, every time. Especially when it comes to the samples…beware of impulse purchases because of the tasty samples.
If you're thinking about joining or want to learn some new tricks, here are a few ways to take bulk shopping to a new level:
#1 – Seasonal Markdowns
Costco offers seasonal markdowns just twice a year – after Christmas and after summer. They don't usually last long and are up to the individual store manager, so be on the lookout for these "clearance" type deals.
#2 – Manager Markdowns
Any price ending in a .97 is a markdown and should be available across multiple store.
Any price ending in .00 or .88 is a manager markdown and will be specific to that store. These are used to move inventory quickly through individual stores. This could also be included on returned merchandise. These can often be a great find with big savings.
#3 – "Sales" and Cycles
Costco doesn't have sales like typical grocery stores. But, they do have monthly offers in their coupon booklet that you receive in the mail. Take advantage of these "coupon" offers as they are a great way to save big each month. (Most stores do not require that you even show a coupon book anymore – the discount comes off automatically at checkout.)
They also seem to have repeat sales cycles. For example, every August they have Ziploc bags on "sale," along with select cereals and snacks, to help with the back to school shopping and spending.
Other products and product families go on sale every couple of months – i.e. Huggies will be on "sale" every 3-4 months. Once you start to track certain products that go on "sale," you'll start to see patterns that will help you decide how much bulk shopping you need to do (and when!).
#4 – Don't Fall For the End Caps
Just like at the regular grocery store, they aren't always the best deals. Yes, they do display "sale" products there…but not always. If you see a sale product on the end cap, it's likely a good deal (always check unit price!). Other products…probably not an awesome offer.
#5 – Special Purchases
If you see a price ending in one of these 2 numbers, it is a special purchase. The store most likely has some kind of deal with the product manufacturer and is passing that special pricing onto you.
#6 – What Does * Mean?
When you see an * on the product sign above an item it means you better grab that item because it won't be around much longer! The asterisk is used to show that the item is discontinued and the store is trying to clear out the remaining inventory. Once that item is sold out, it's gone forever.
So, if it's an item you need or want, you best stock up when you see the *!
#7 – Organic Savings
If you wish to add more organic food into your diet but you're on a tight budget, Costco is THE PLACE to start. I've written about it here. And have a complete organic meal plan here.
Some of their organic ingredients are the same as conventional ingredients at regular grocery store!
#8 – Restaurant Gift Cards
My store has a ginormous display of $100 restaurant gift cards for only $80. Get one for your favorite restaurant…and then see how far you can stretch it!
#9 – Gas, Pharmacy, Optical, Movie Tickets
Take your time and research how you can save on prescriptions, fuel and eye wear.
True story – a friend of mine just went to get a new pair of eyeglasses last week. At a typical eyeglass store at the mall, they wanted almost $400 for the lens and frame. He called his wife to see what she thought, and she quickly remembered that Costco has prescription eye wear. So he drove over to the nearest Costco and got a very similar pair (lens and frame) for a third of what the other place wanted!
It's worth it…I promise.
Save time by picking up scripts and contacts while you're getting food for the month!
#10 – THE PIZZA. The Food Court.
Hot dog and drink for $1.50. Giant pizza for $9.99. This is the cheapest "out to eat" lunch or dinner around for our family. So plan your Costco excursions around these meals and breathe easy while everyone enjoys a quick meal!
And #11 – because it has to be said…don't go on the weekends! Spare yourself! Rearrange your schedule to go during the week right when they open, or an hour before close!
Now, if you loved these tips and ideas and learned something new, I have lots more to teach you…not only about shopping at Costco, but shopping at the grocery store in general. I am on a mission to help you spend less on groceries and have put together an amazing virtual class and training to help you do just that.
The next class of the Grocery Budget Makeover will be starting soon and would love for you to join in! Not only do I share secret tips like this, I also share a complete strategy and proven system for helping you cut your grocery spending. Registration opens soon and I'll tell you more about it and when you can register via email. If you want to get notified, drop your email below!