We're soooo excited and we just can't hide it!!! The Vegetarian Meal Plan is finally available for you. Aviva, Jim and I are thrilled to share this with brand new 6-Week Vegetarian Meal Plan that we pulled together, just for you!
We know how easy it is to get into a rut and make the same 10 things over and over and over and over….and over again. Yes, we know. The struggle is real and we're here to help. We love hearing how you discover new meals to add to the regular rotation and that's our hope again with this new Vegetarian meal plan.
My friend Aviva has always had in interest in making meatless meals and developing vegetarian recipes that are also easy, healthy and family-friendly (which can be hard to find!). As a committed environmentalist and animal lover, she prefers to get her nutrition from plant products like vegetables, beans, fruit and nuts and also enjoys cooking with eggs and cheese. When her daughter decided to become a vegetarian at age 11, Aviva became even more focused on creating vegetarian recipes that work perfectly for busy families and those new to the Vegetarian diet.
This new 6-Week Vegetarian Meal Plan will include…
Mouthwatering main dish recipes that are quick too – No more than 30 minutes of prep!
Side dish recipes to compliment the main dishes
Kid-tested & approved
Not complicated recipes (unlike many other vegetarian dishes) – Easy enough for her tween/teen to follow and prepare!
Healthy meals, under 500 calories per serving, not too high in saturated fat, salt or sugar. Plus plenty of fiber!
Complete shopping list  for everything you'll need each week!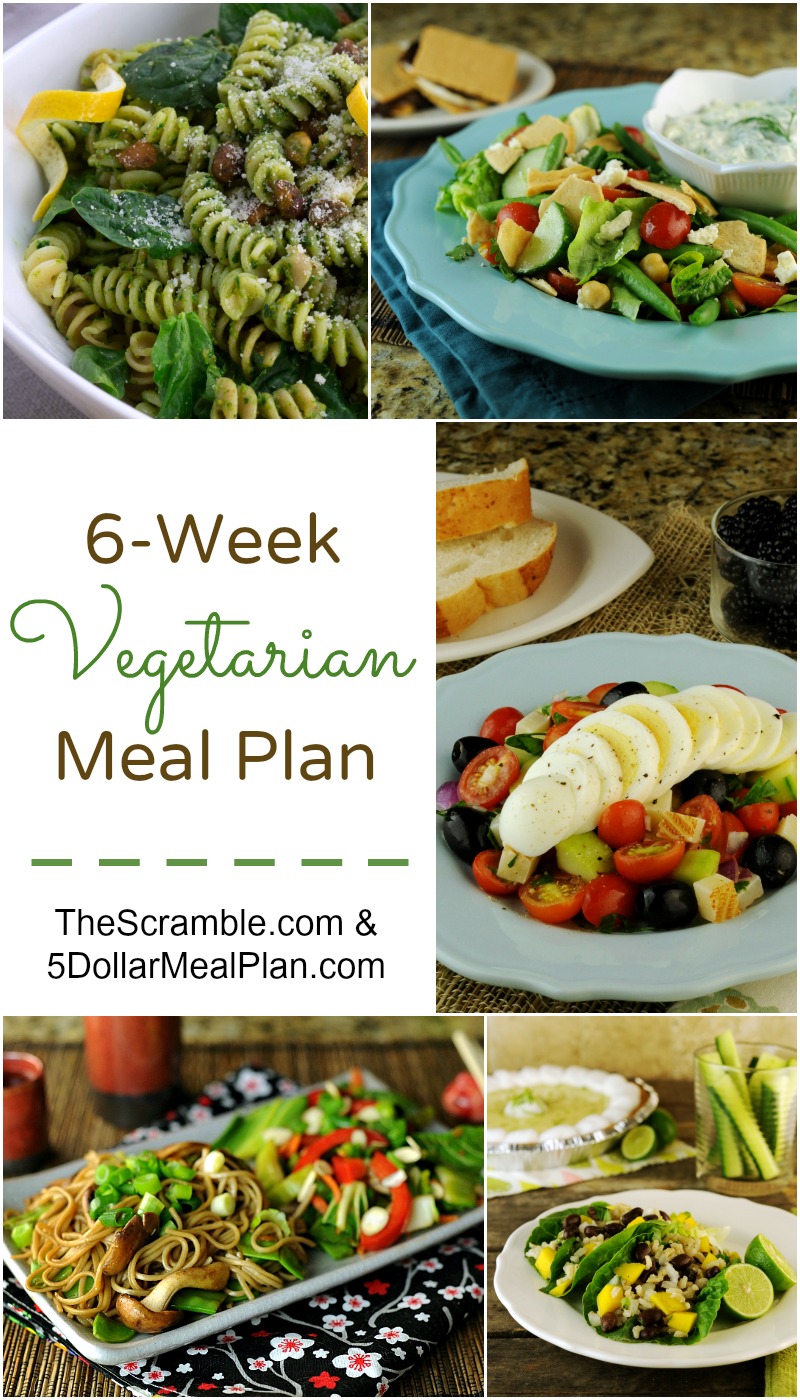 What the 6-Week Vegetarian Meal Plan Offers
36 vegetarian recipes
36 side dish recipes
Tips and tricks like "Do Ahead" and "Flavor Booster"
Nutritional info, including WW points
Complete shopping list, separated out for each week's recipes
Sample Recipes
Mango & Black Bean Salad
Fusili with Pistachio-Arugula Pesto
Tomato-Basil & Corn Soup
Asian Lettuce Wraps
Spanish Oven Omelet with Potatoes & Cheese
Who is this Vegetarian meal plan for…
Did you hear that noise? It's all my vegetarian pals shouting for joy!
This meal plan is for any and all vegetarians – aspiring vegetarians, vegetarians stuck in a 'eat the same thing' rut, people who want to eliminate more or all meat from their diets.
Please note that we did not include any fish or seafood recipes in this plan for our 'pescatarian' friends.
Who this Vegetarian meal plan is NOT for…
Meat lovers carry on…this isn't for you. Unless you're looking to cut back on meat consumption, or need new ideas for Meatless Monday.
BUT…before you click away, please share this with your vegetarian friends…just click one of those little share buttons and tag them on FB, shoot them an email, tweet at them! Just let them know that this plan is here for them!
We know not everyone is a vegetarian, but we want to make sure all our vegetarian friends know about this new meal plan…that we created just for them!
(Thank you!)
This plan is also not for vegans, as some of the recipes contain cheese and eggs.
Sample of the Meal Plan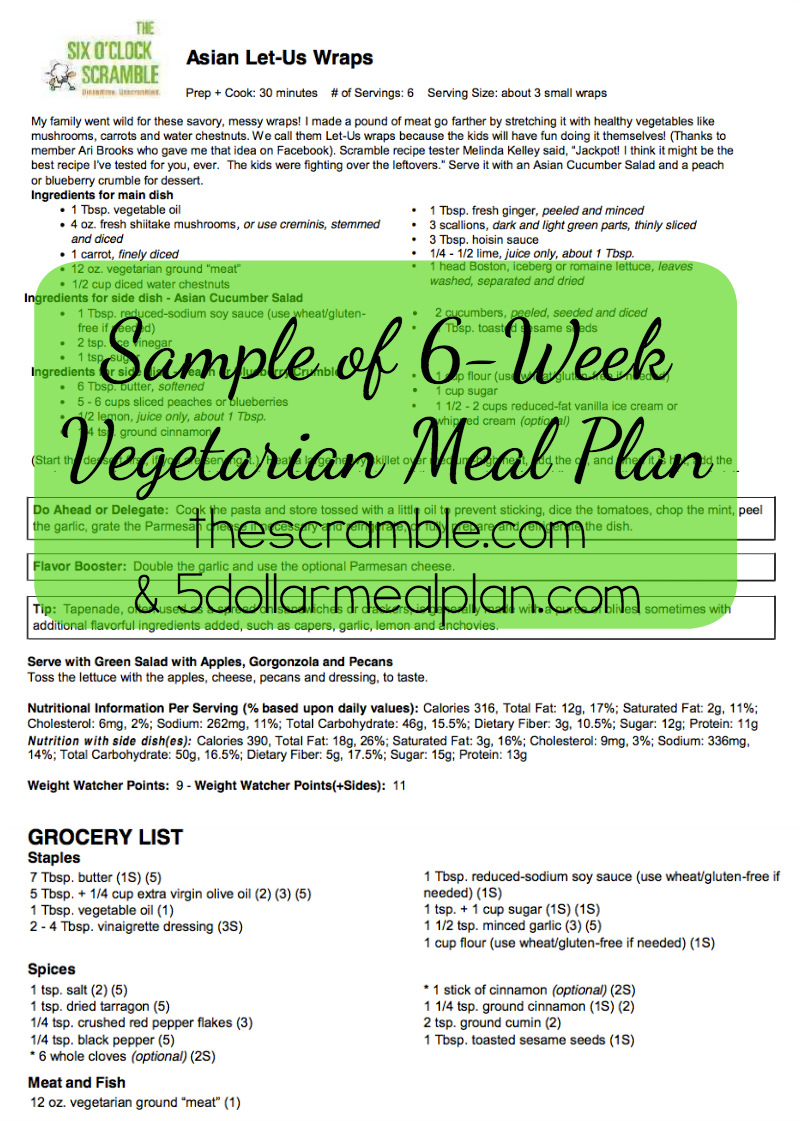 Get Your Plan Now!
If you want to be able to quickly cross off that 'write meal plan and shopping list' off your never-ending to-do list, then you'll want to get your hands on this plan now!
Note: The $5 Meal Plan members – you can get it for $8!