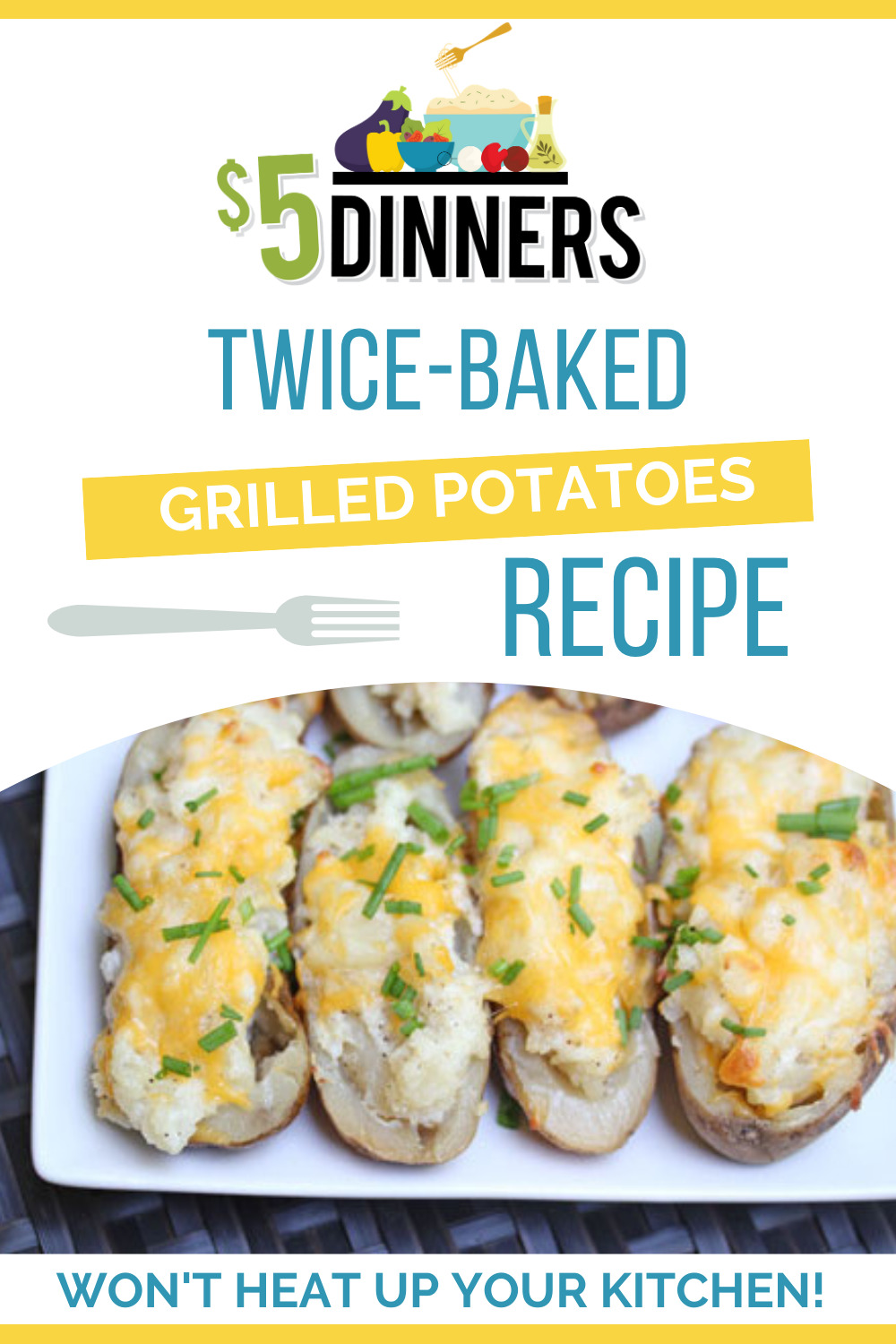 Here's a new concept for you.
Twice baked 'taters.
Except you bake. Then grill.
(Instead of bake twice.)
And when I baked mine, I did so in the slow cooker…out on the porch (a trick I learned from Lynn when I was pregnant with Tyler…I couldn't stand the smell of cooking food, so I'd put the slow cooker out on the porch to cook and I didn't have to smell it and get queasy. This trick works great in the summer when you don't want to heat up the kitchen.)
I've been thinking about twice baked potatoes for some time, but couldn't figure out how to do them in the summer time without turning my kitchen into a oven.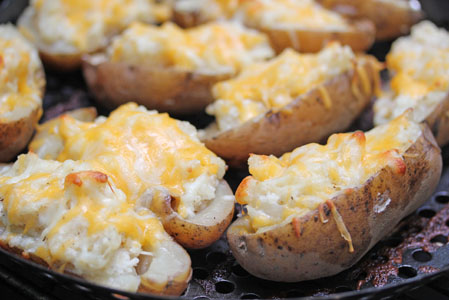 The answer was simple. Bake in the slow cooker. Bake on the grill.
Love. love. love. the smokey flavor they take on from being grilled! And love that I got to use my wild chives from the garden too!
The best way to have twice baked potatoes!
Ingredients
8

baking potatoes

1/4

cup

butter

1/2

cup

sour cream

1

tsp

garlic powder

Salt and pepper

Shredded cheese, whatever variety you prefer

Chives, for garnish
Instructions
Bake the potatoes. In the oven, or in the slow cooker.

Slice the potatoes in half lengthwise and scoop out the flesh.

Make mashed potatoes with the butter, sour cream, garlic powder with some salt and pepper to taste.

Spoon the mashed potatoes back into the shells. Top with shredded cheese.

Place the shells onto a grill skillet or mesh basket and place over indirect heat on the grill for 10-15 minutes, or until cheese has melted.

Serve alongside your favorite grilled meats and grilled corn.