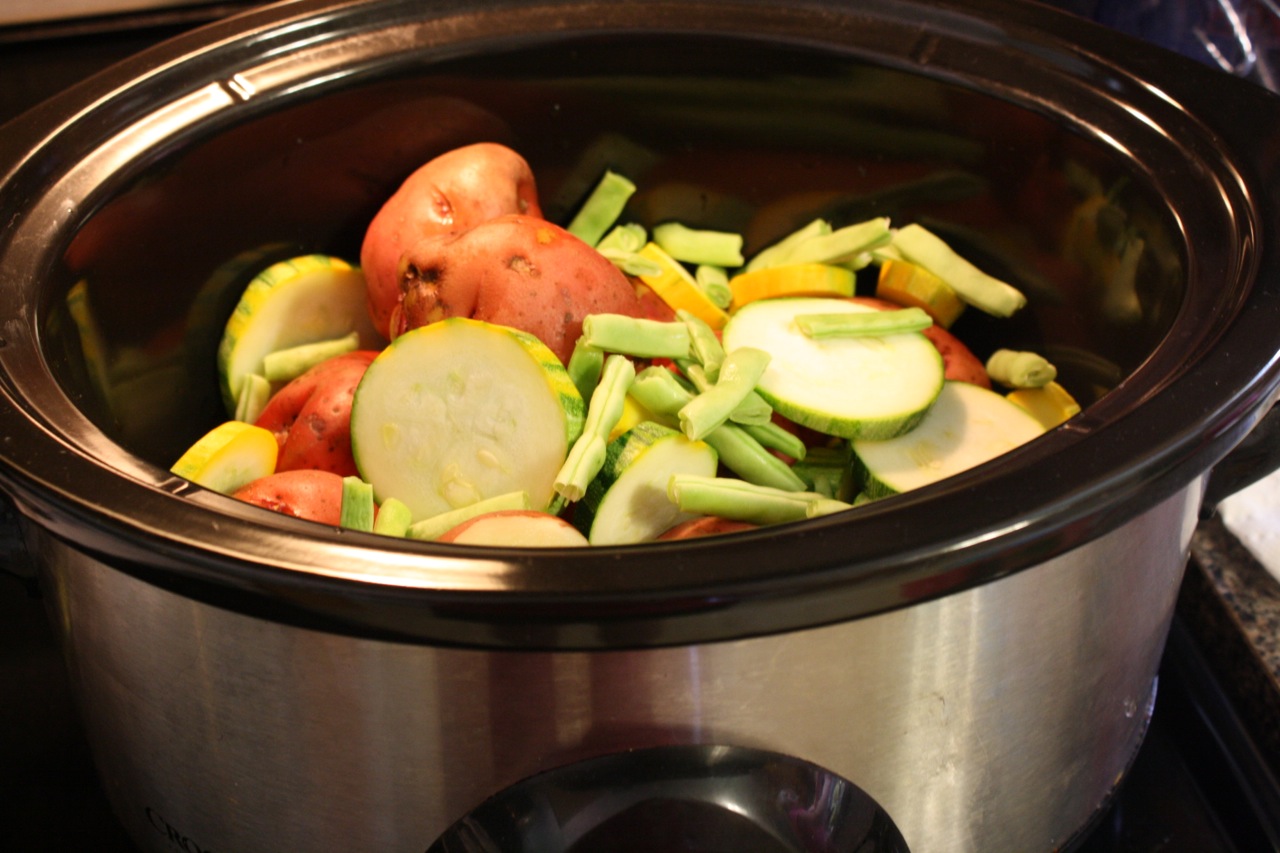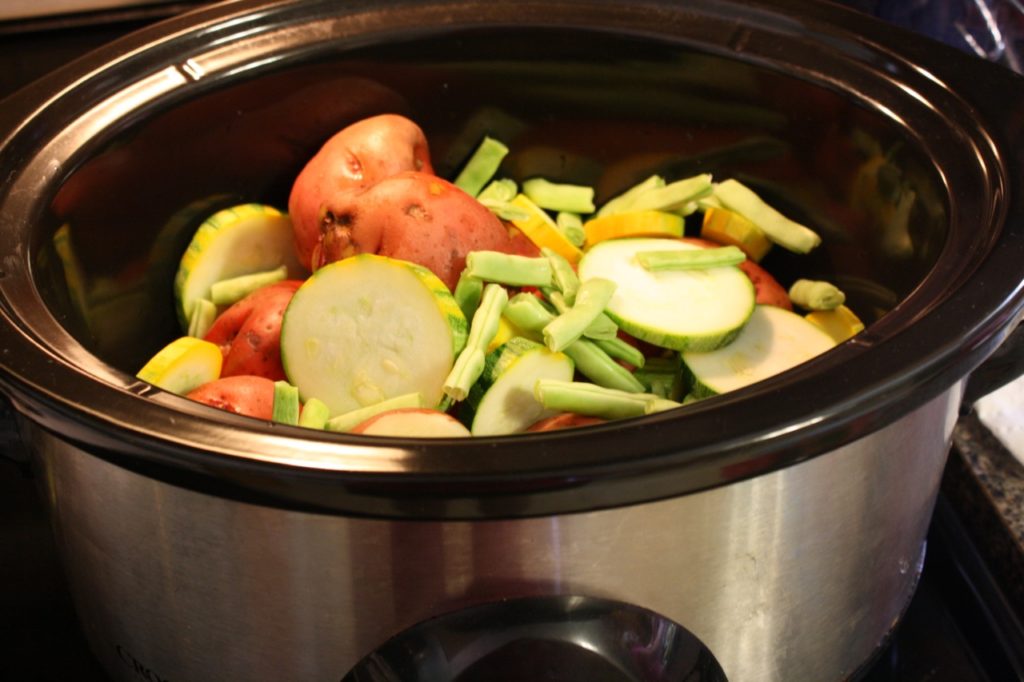 As we head into the summer months, my beloved slow cooker switches into high gear. See, I try and avoid using the oven if at all possible, so the slow cooker gets a lot of use. We all know you can save money and feed many by serving garden vegetables. One way I save is by having veggie night once a week. And sometimes the slow cooker helps me out.
All I do is rinse and slice vegetables, toss them in the slow cooker with just a tablespoon or two of olive oil and a touch of seasoning.
Now, I make a bunch of vegetables to feed my family. You notice the slow cooker is filled with veggies. We usually have some left over we can eat as a side with a meal later in the week. You might even want to freeze slow cooked veggies in meal-size portions.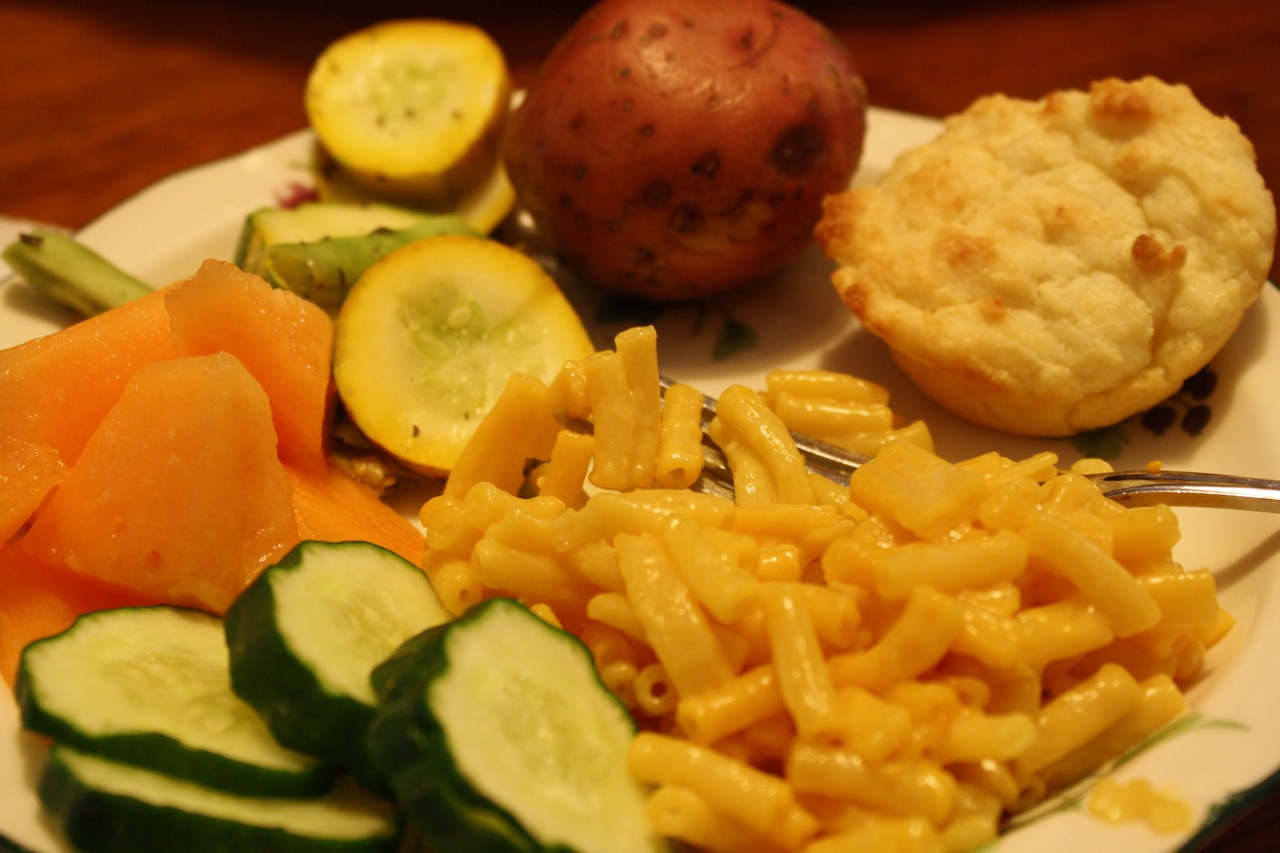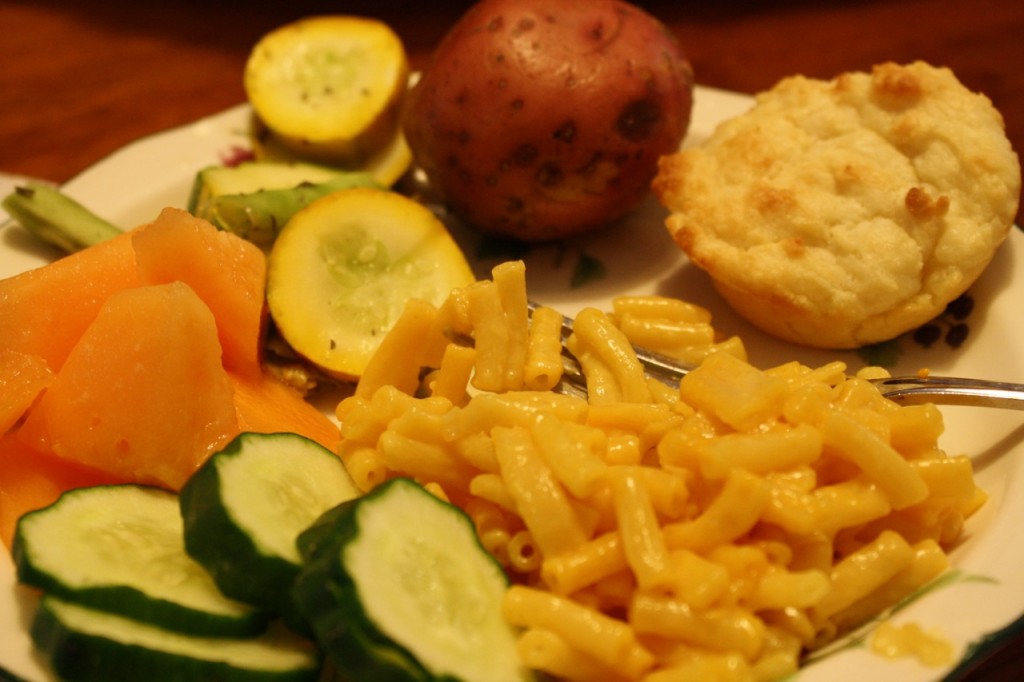 Slow Cooker Vegetables

Yield – 8-12 servings

Preparation Time – 15 minutes

Cooking Time – 5-8 hours

Ingredients

fresh vegetables
2 tablespoons olive oil
Dash of seasonings (one or more of following: salt, pepper, ranch dressing packet)

Directions

Rinse vegetables.
Slice to desired thickness.
Arrange vegetables in slow cooker, pour olive oil over vegetables.
Optional: sprinkle with a teaspoon of your favorite seasonings.
For this large amount, cook vegetables on high for 4-5 hours or on low for 6-10 hours. Choose the longer cooking time if you are including potatoes.