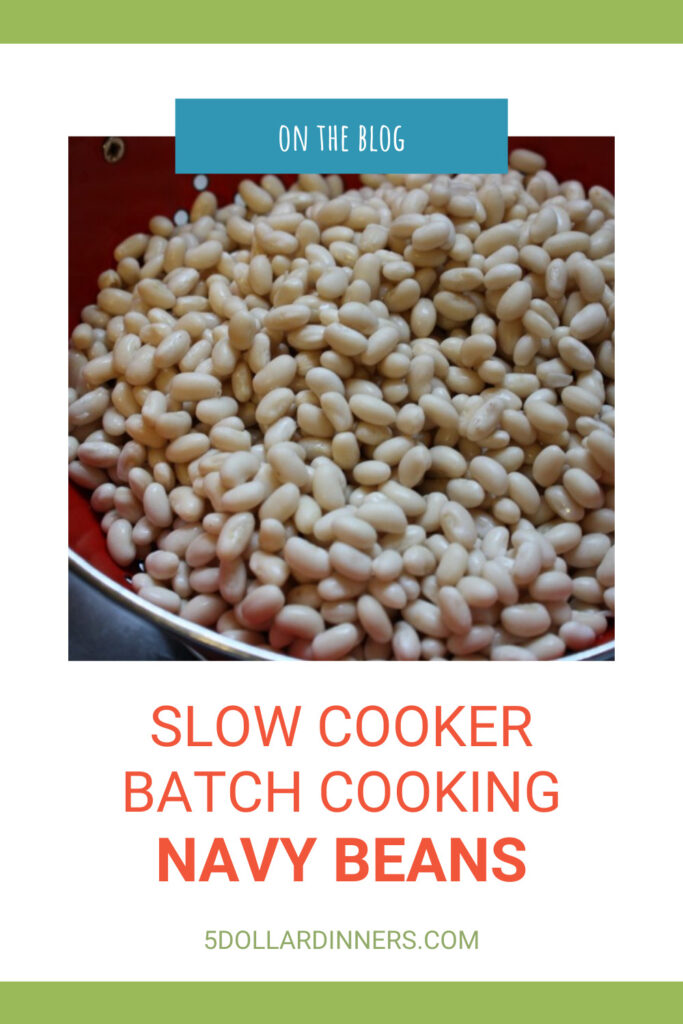 I really love it when my slow cooker can do the work for me. January usually means a freezer and pantry challenge, including rice and beans. So, about once a month I batch cook some beans to tuck away in the freezer. Especially in the winter months, that means navy beans.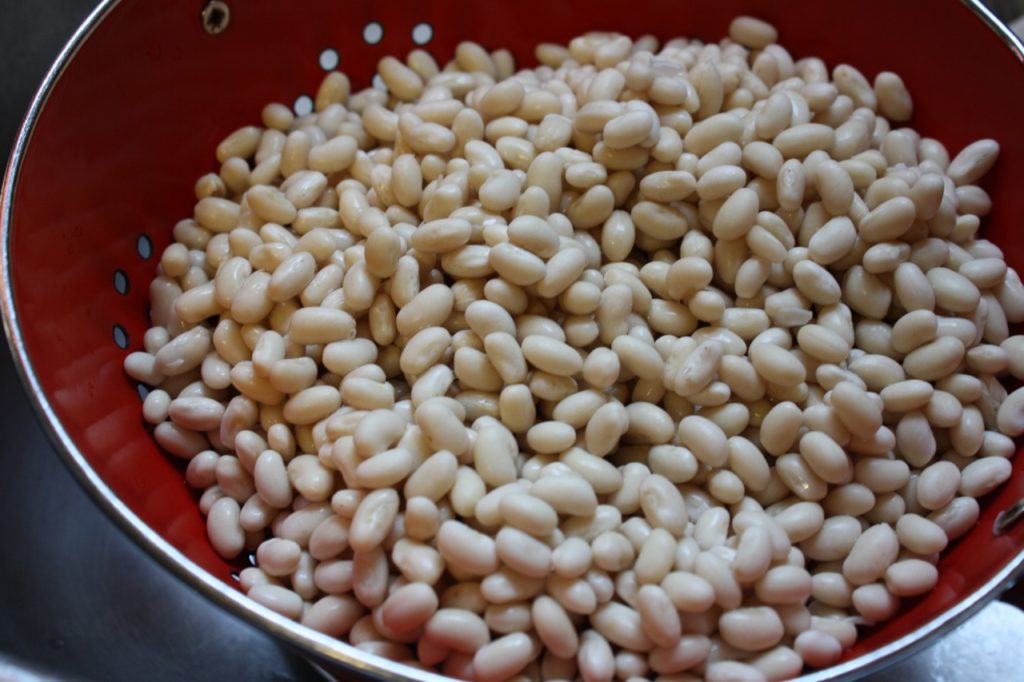 Using the slow cooker to batch cook takes only a little pre-planning.
You need to rinse and sort beans the afternoon or evening prior to cooking.
Next, let the beans soak overnight in the slow cooker.
The next morning, strain out the soaking water, rinse your beans and rinse out your slow cooker.
Put your beans back in the slow cooker.
Cover your beans with fresh water – about an inch above your beans.
I season my beans with minced garlic and onion.
Cook at least 10-12 hours on low. If you are in a hurry, you can cook the beans on high for several hours then adjust the setting to low. You'll just need to test the beans to be sure they are done.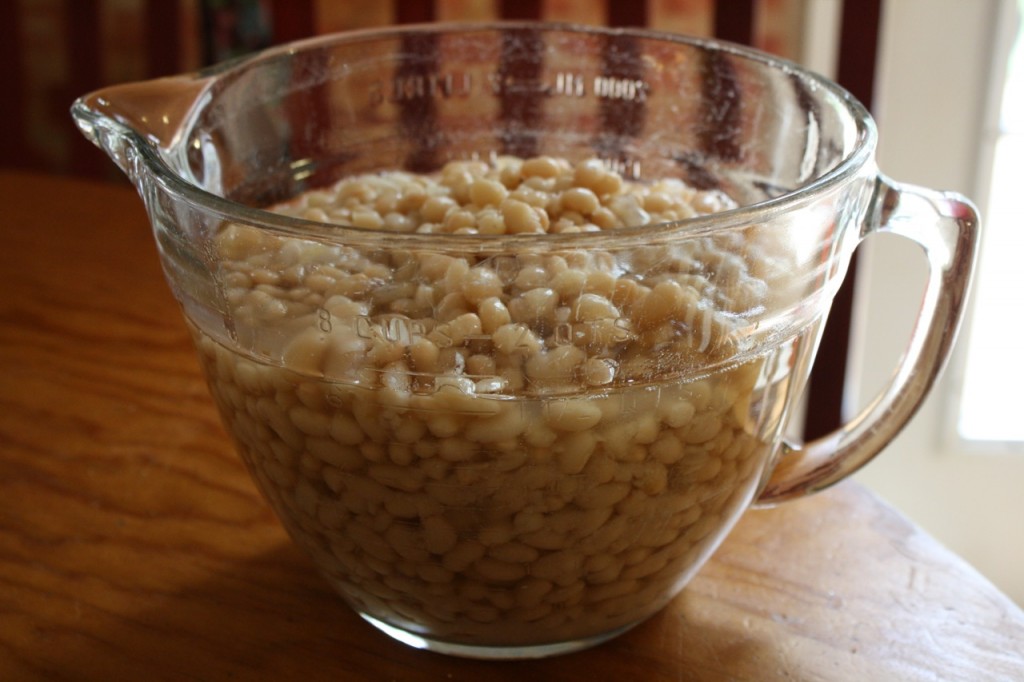 Overnight variation: I have also rinsed and sorted the beans mid day. Let them soak until bedtime. Drain then cook the beans, as mentioned above, in the slow cooker overnight. Cool, bag individually and freeze in meal-sized portions. Then, serve those beans up with other veggies and some cornbread. Or choose from the recipes below:
There's no set-in-stone way to batch cook beans in the slow cooker. It takes a while but requires very little supervision. And the investment pays off big on busy weeknights. In our home it helps fill all those hungry tummies the frugal way!