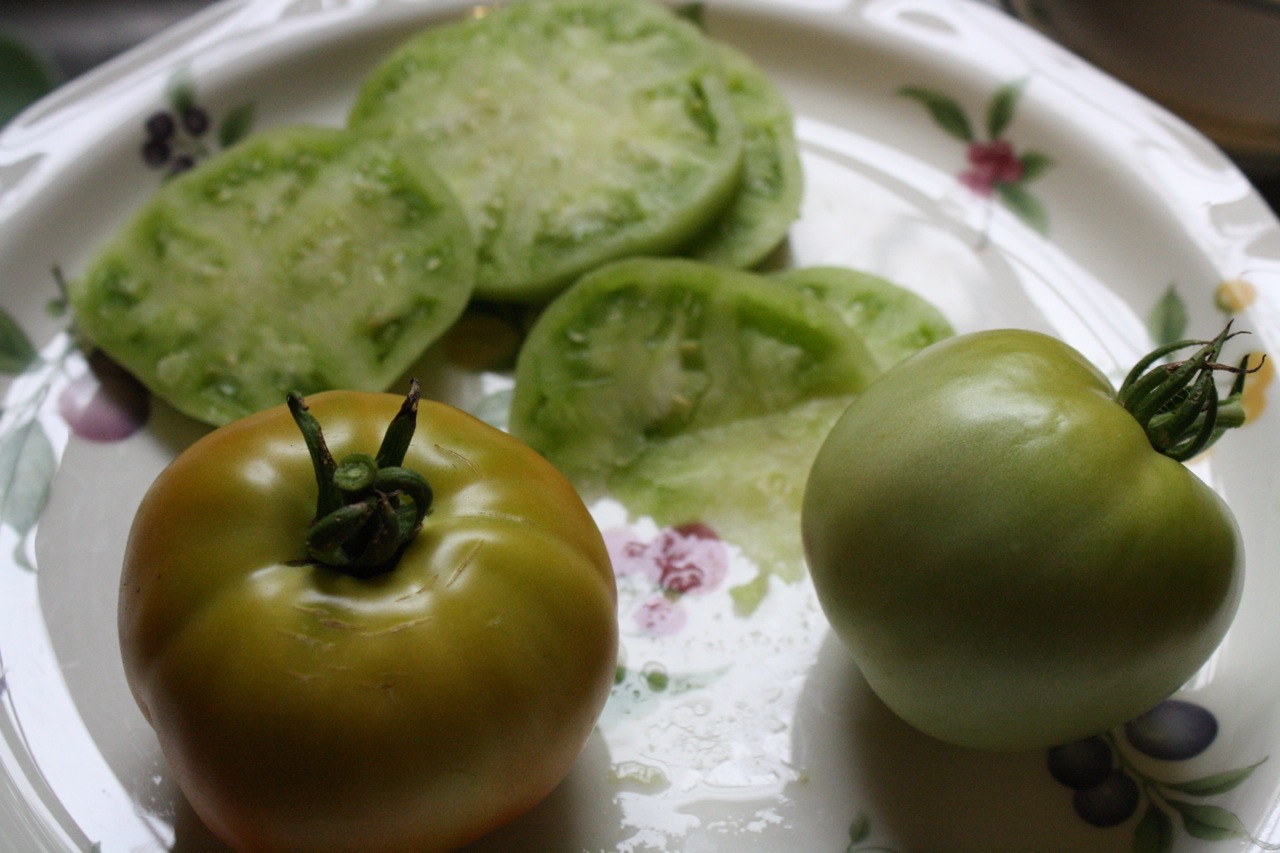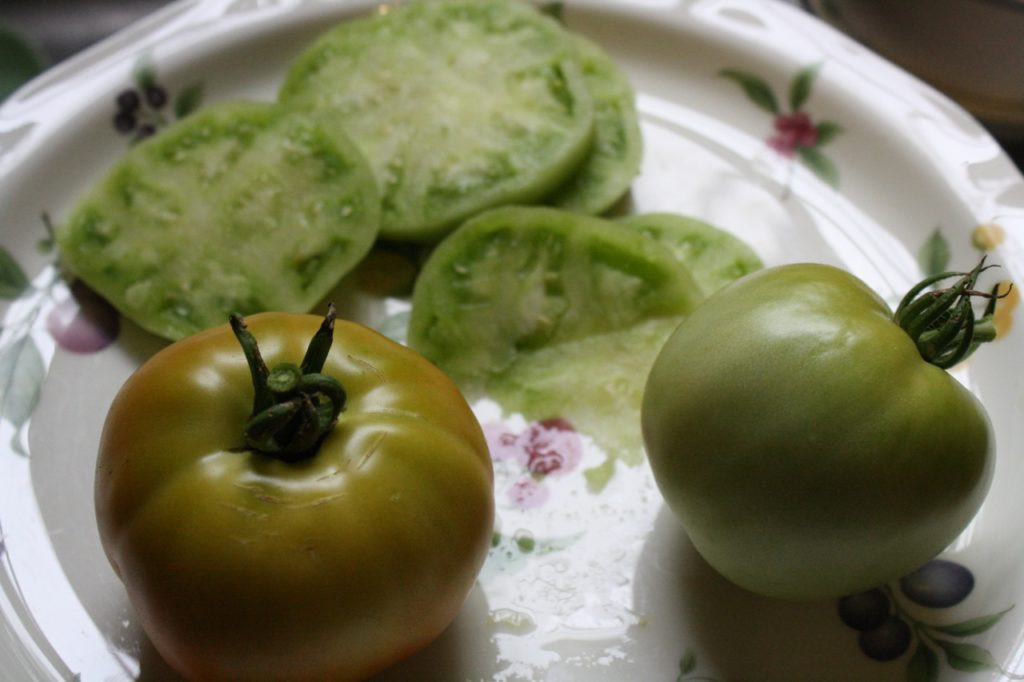 Sliced, dipped, dredged and fried tomatoes equal a plateful of delights as the showcase of veggie night. It's an annual treat. I make fried green tomatoes maybe twice a summer. Veggie plate night, of course being a frugal way to feed our hodgepodge. And fried green tomatoes, of course being a way to liven things up a bit.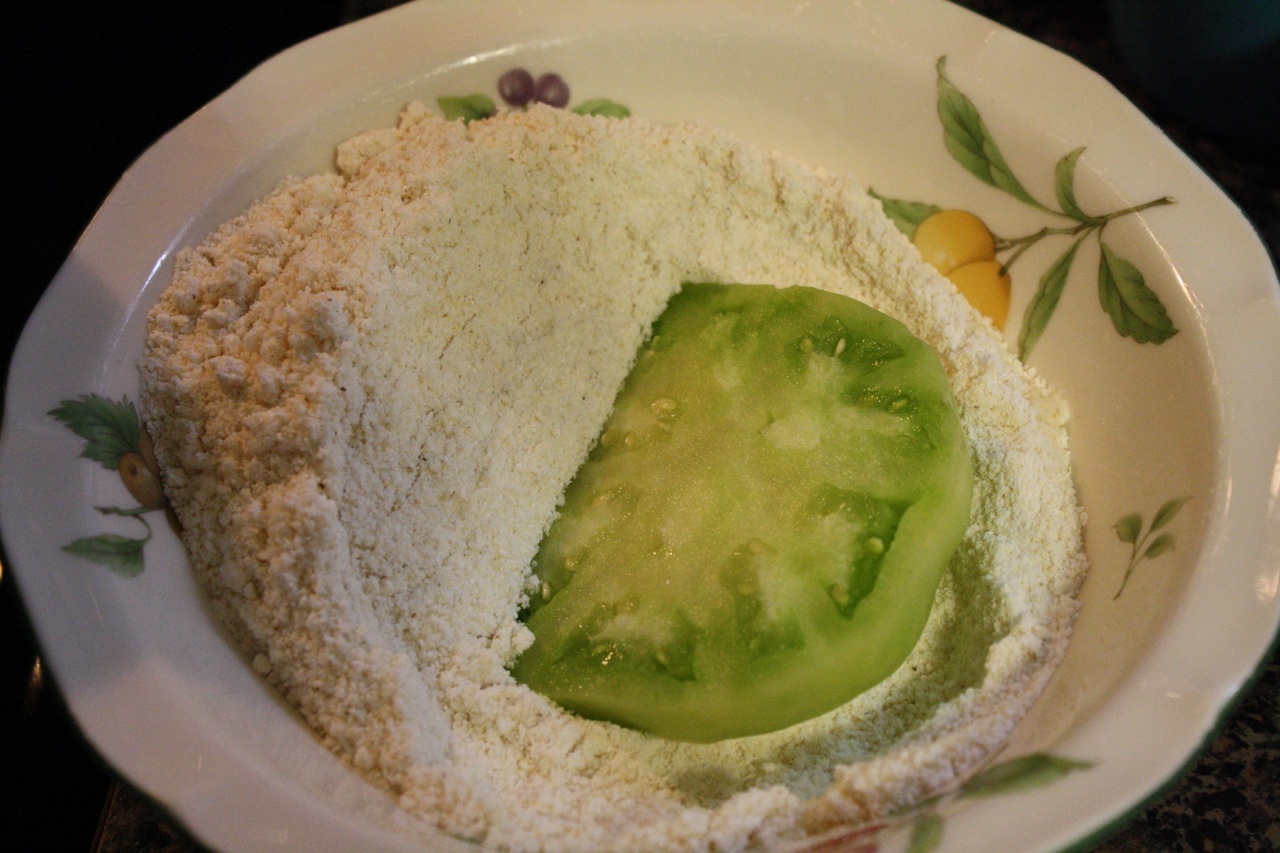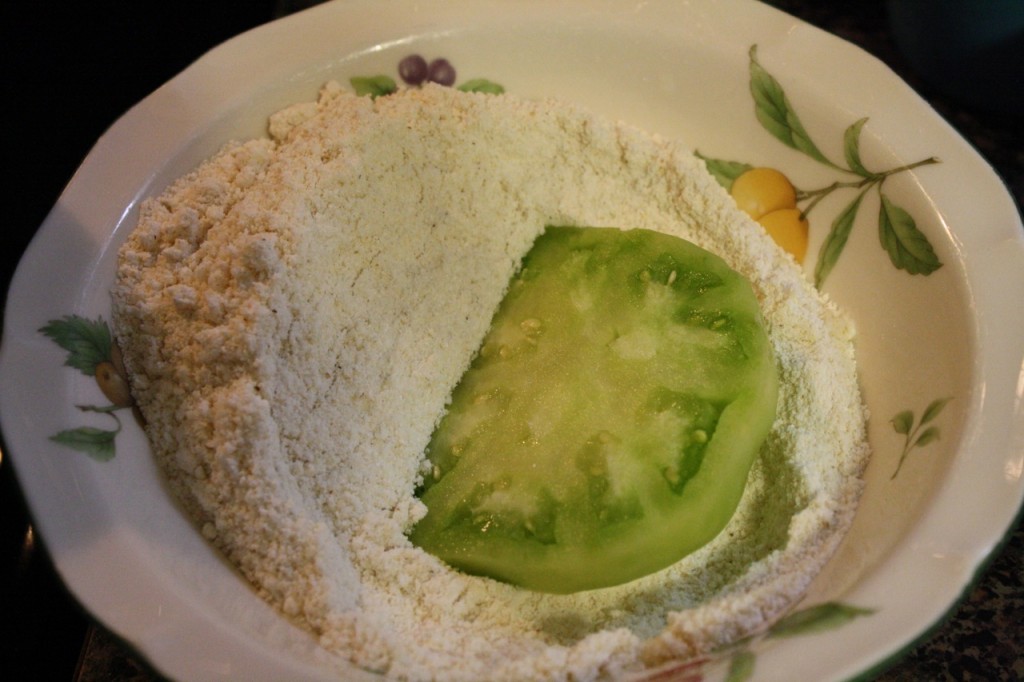 I explained to the children that fried green tomatoes are served as high dollar appetizers in fine restaurants. So I've heard. The taste being similar to fried zucchini but a little more on the tart side.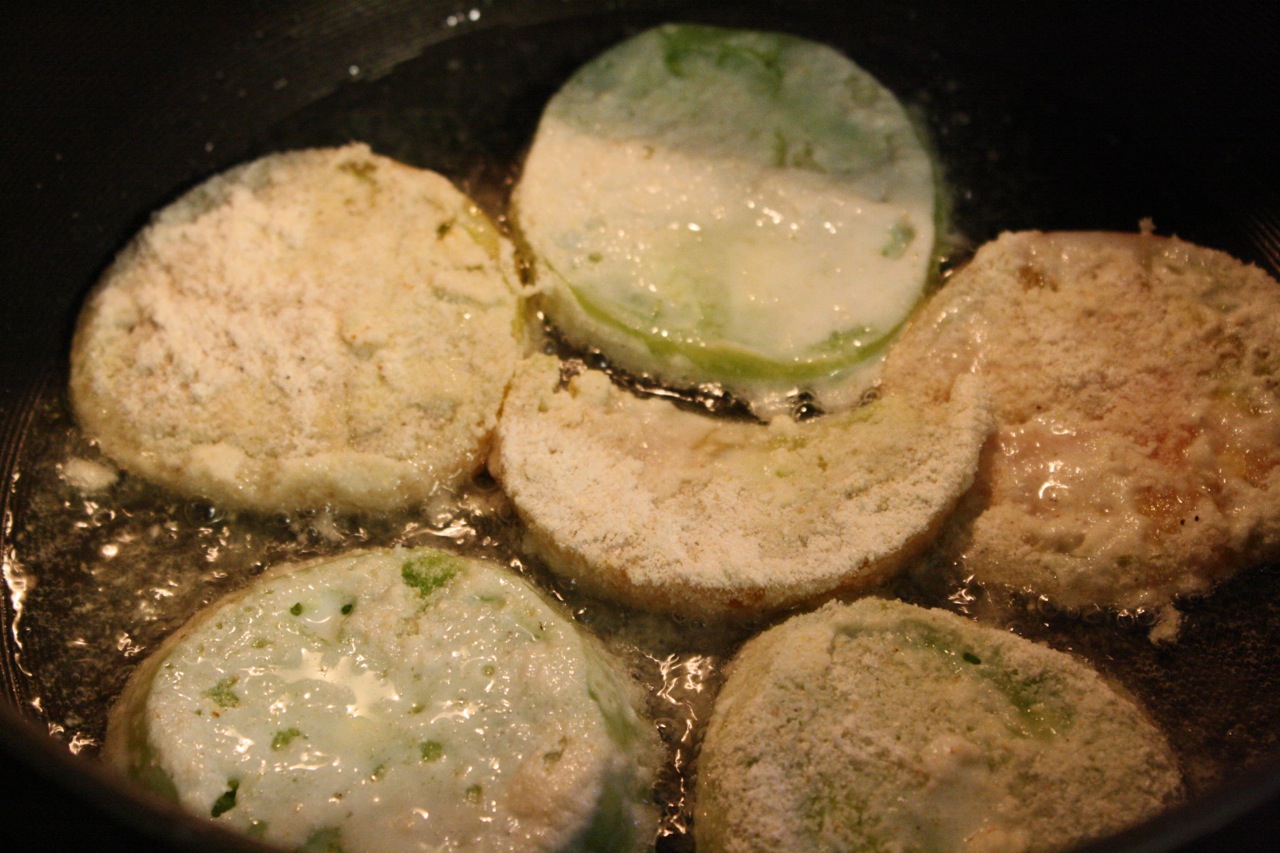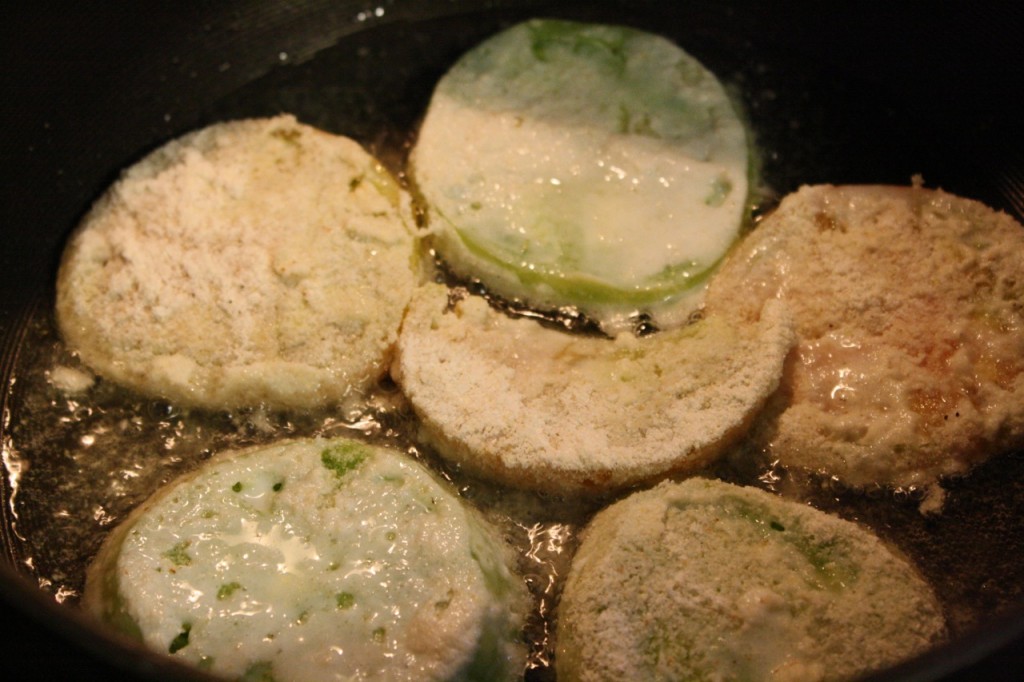 This is the same process I use for fried okra. Though standing and frying okra is a true act of love!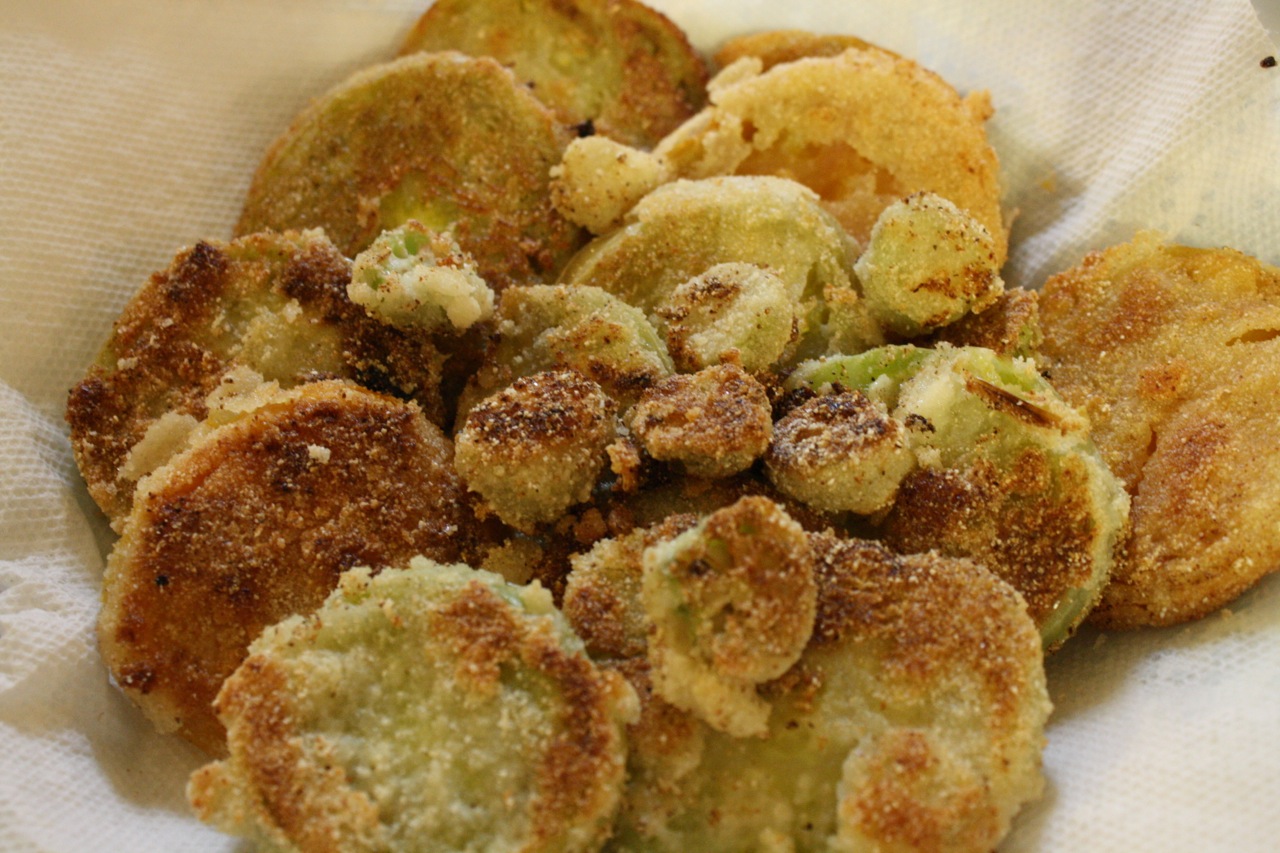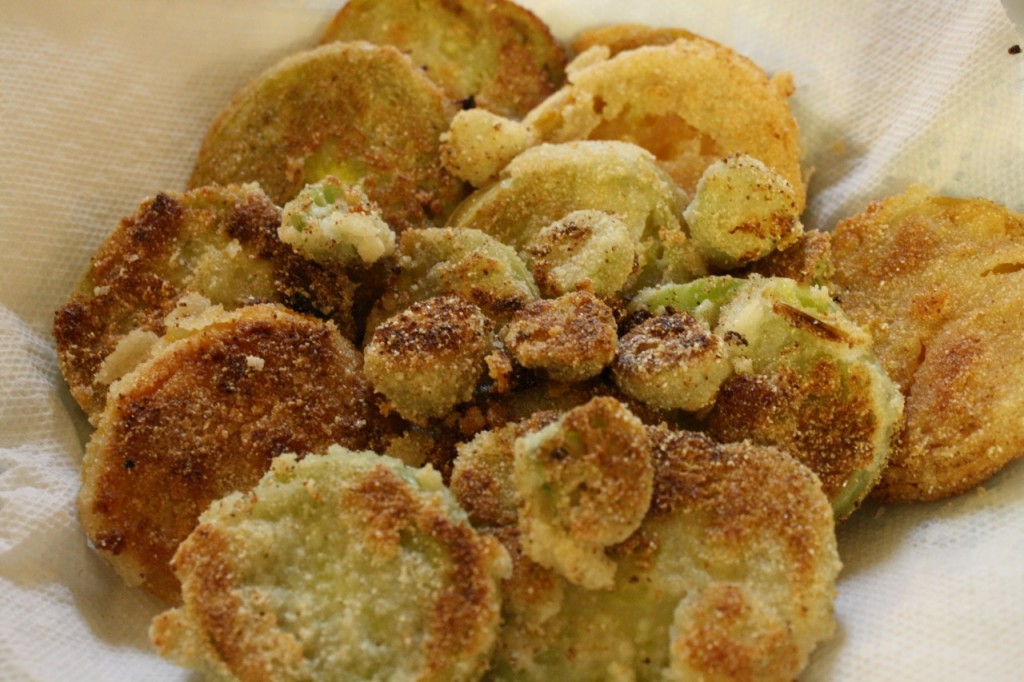 (pictured above with a little bit of fried okra thrown in for good measure)
Fried Green Tomatoes

Yield – 8 servings

Preparation Time – 10 minutes

Cooking Time – 10-15 minutes

Ingredients

2-3 green tomatoes (unripened)
buttermilk, enough for dipping (don't have buttermilk, make substitute)
cornmeal, enough for coating, maybe 1/2 cup
enough oil to cover the bottom of your iron skillet

Directions

Slice your tomatoes. Not too thin and not too thick.
Fix a cereal bowl full of buttermilk and one full of cornmeal. No certain amounts.
Pour your oil in your skillet and heat up on medium high.
Dip individual tomato slices first in buttermilk.
Next, dredge in cornmeal. (Turn over and coat both sides.)
Drop carefully into the hot oil. Fry less than five minutes on each side.
When nice and brown, remove to a paper towel-lined plate to drain. You might want to blot the oil with another paper towel a bit as well.
Season to taste with salt and pepper if you like. We didn't and they were mighty tasty.

Cost $ Pennies
Serve with cornbread, macaroni and cheese and your other favorite vegetables. We enjoy a veggie plate at least once a week – especially when vegetables are fresh and plentiful. Tasty and frugal! Sweet tea or iced coffee are a bonus for adults. You might also like Erin's Grilled Green Tomatoes. Get every bite of summer you can!
How about you. How often do you enjoy a veggie plate?