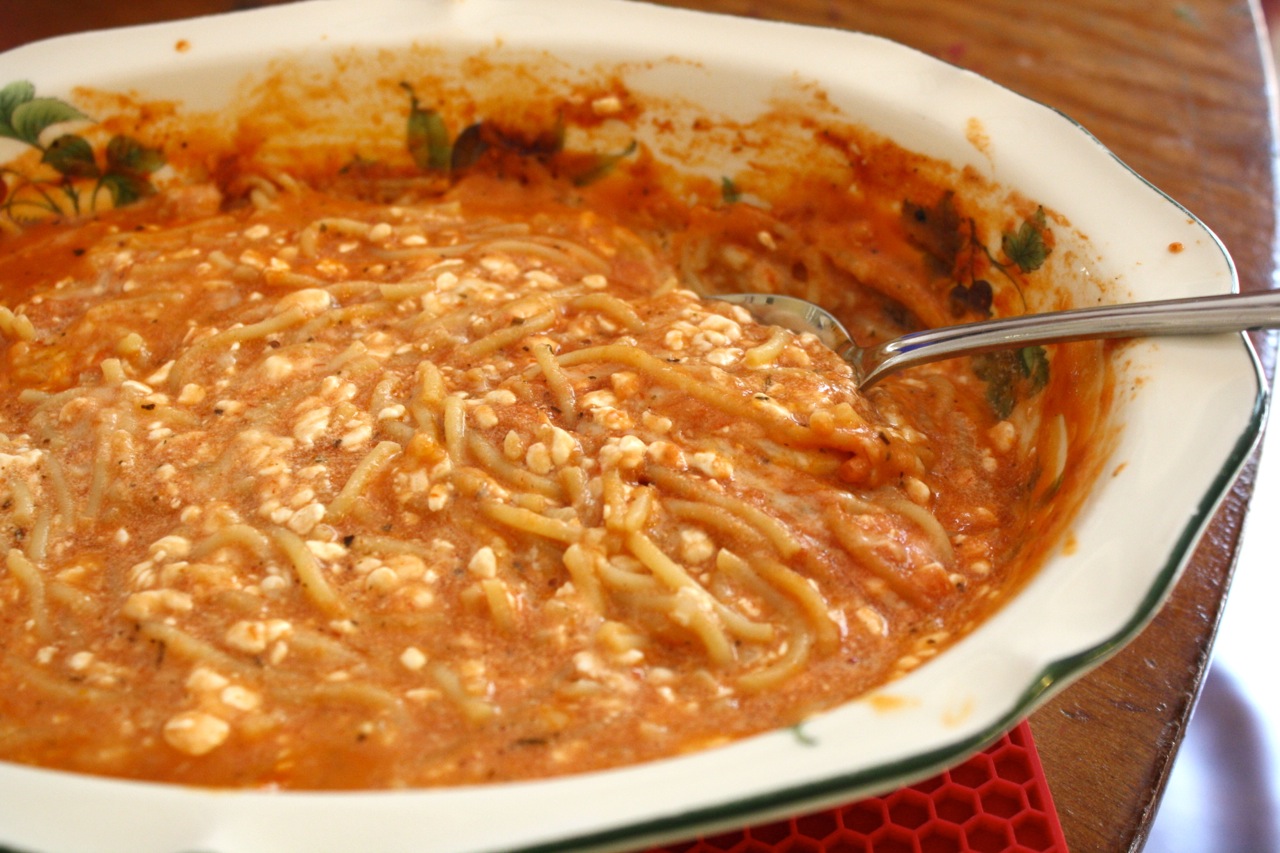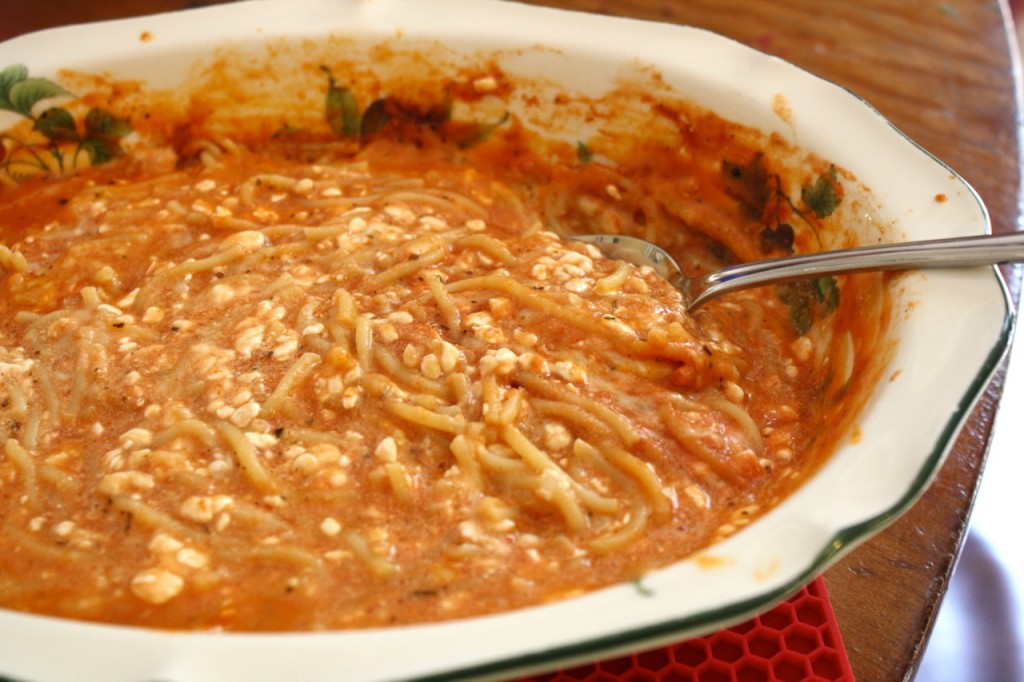 I went to make our very favorite meal, Italian Stuffed Shells. Alas, no large shell pasta was in the pantry. What was I to do? Aha! Make it anyway with spaghetti noodles. I already had the noodles cooked – leftover from spaghetti a couple nights ago.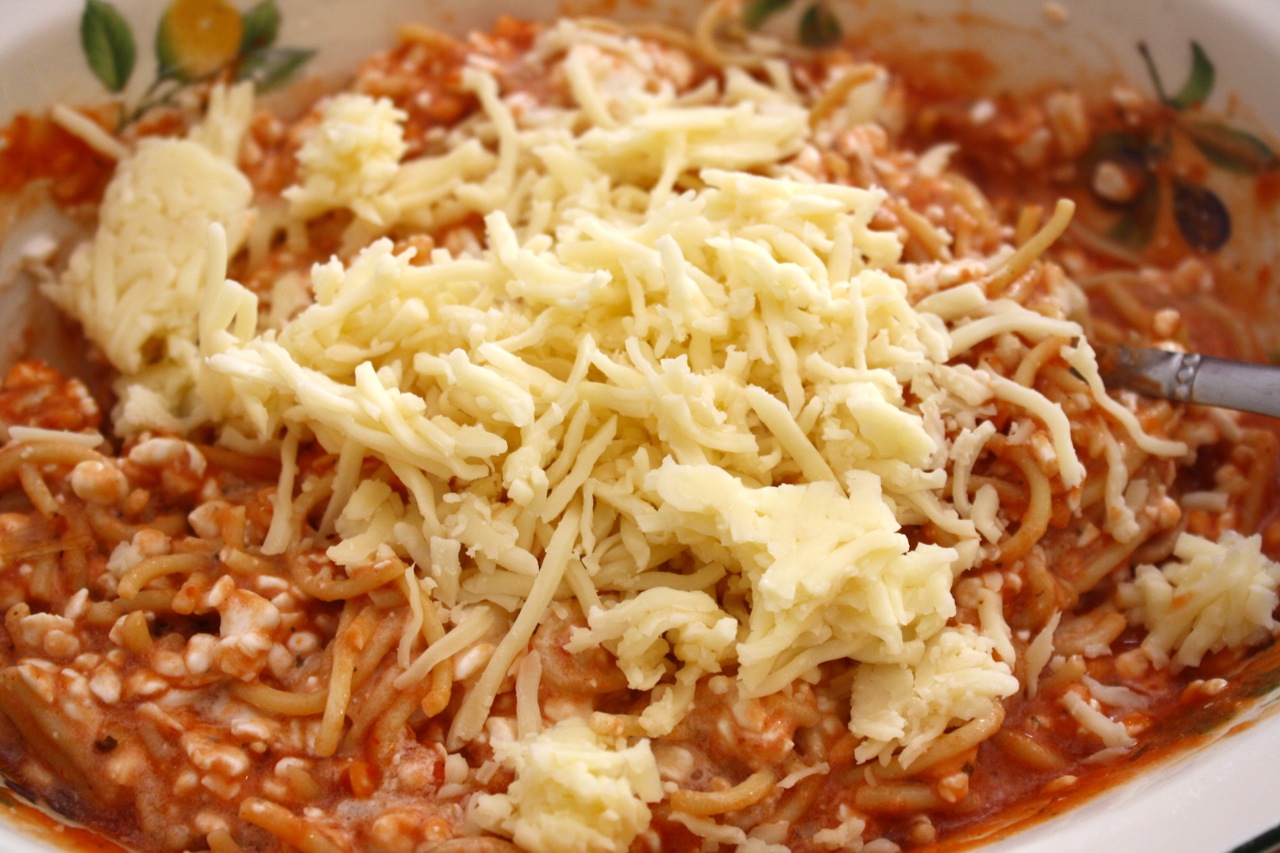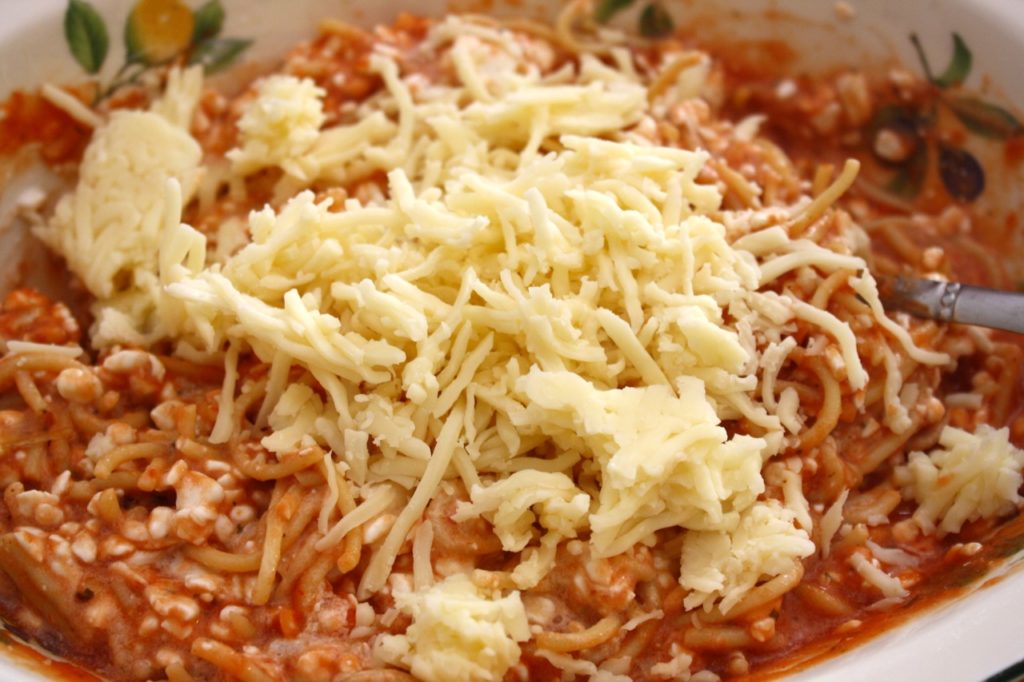 So I mixed up the stuffing, poured in a can of sauce, added the cooked noodles. I tucked it in the oven. Frugal, favorite ingredient spaghetti feeds a crowd!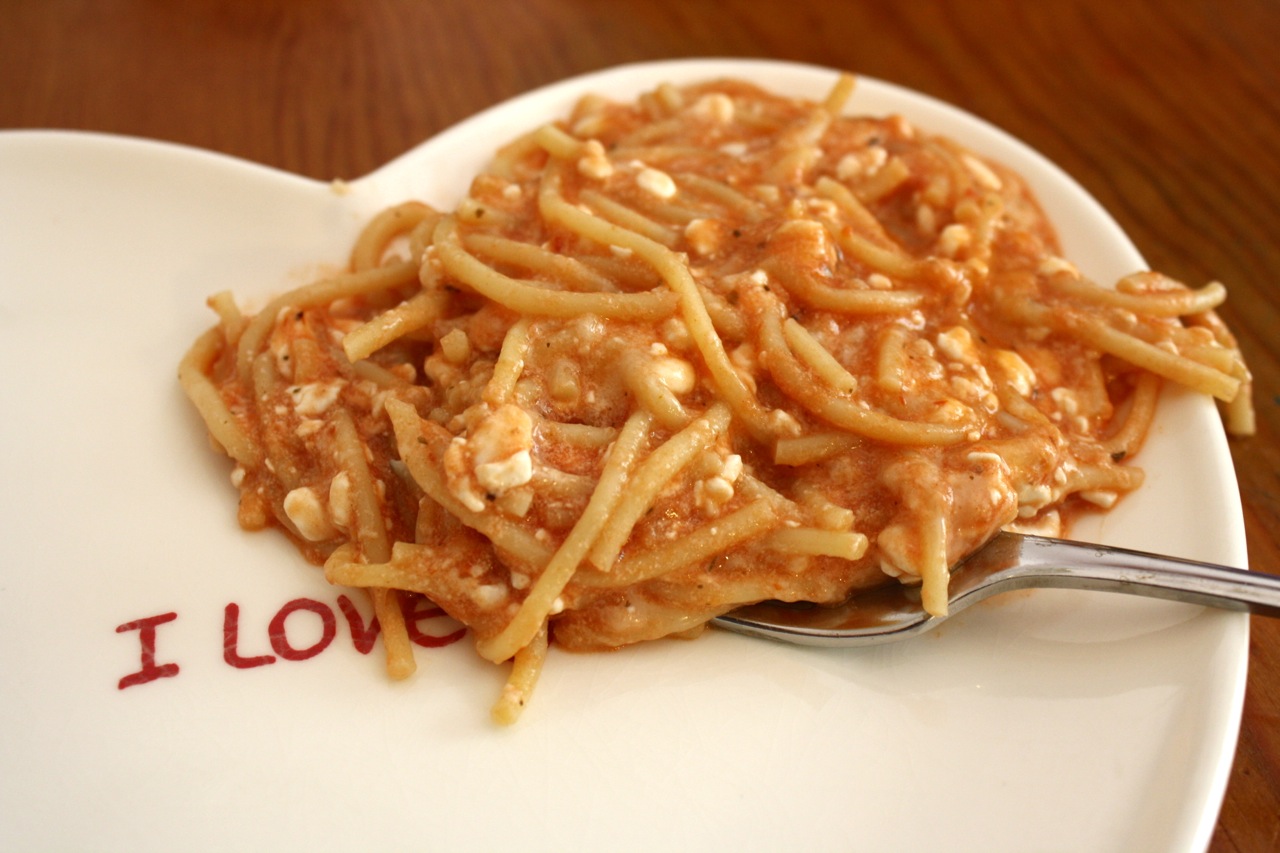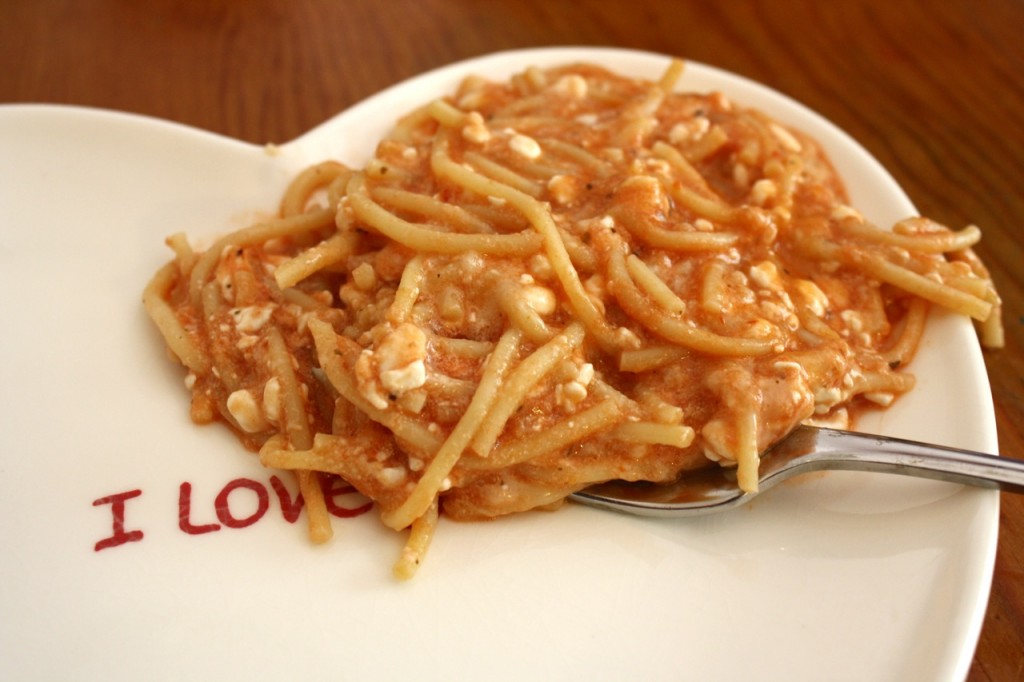 Feel free to sneak in a little spinach, a scoop of sour cream or whatever your favorite spaghetti toppings are. This is truly a made up recipe, so the following ingredients are approximate. As long as your sauce keeps your noodles moist, you can't go wrong.
Easy Fancy Spaghetti Casserole

Adapted from Italian Stuffed Shells

Yield – 7 servings

Preparation Time – 5 minutes

Cooking Time – 20 minutes

Ingredients

leftover, cooked spaghetti noodles (no certain amounts, just enough for your family)
1 can of your favorite spaghetti sauce (I used a .99 can of Hunts Garlic and Herb)
1/2 of a 24 oz. container of cottage cheese (approximately 12 oz.)
1 cup shredded mozzarella cheese

Directions

Mix all ingredients together in a casserole dish.
Bake at 350 for approximately 20 minutes or until bubbly around the edges.
Serve topped with a little more cheese, if you like.