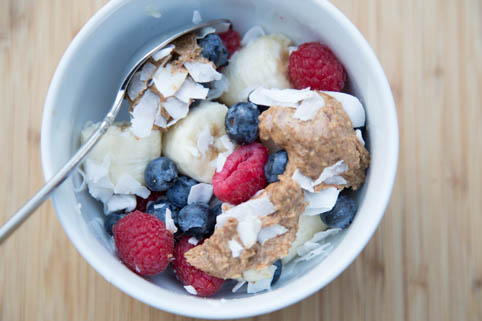 My friend. I've got a big favor to ask.
I'm putting the final touches on the next meal plan in the 20 Meals from Costco for $150 series…it'll be ready in a about a week. (Wahoo!) But before I share it with you, I wanted to get your input. Can you take a minute or two to help me out?
I've got a short survey, and I'd really appreciate your thoughts!
Many, many thanks!
xoxo Erin
P.S. Also, this month we'll be running 31 Days of Breakfast Recipes, the next in our 31 Days series…which might give you a big clue as to what the next meal plan will be about 🙂
P.P.S. To kick off the 31 Days series, I thought we should start with what I eat for breakfast 6.5 days out of 7…this Monkey Breakfast Salad. The perfect breakfast fuel to get me going for the day!