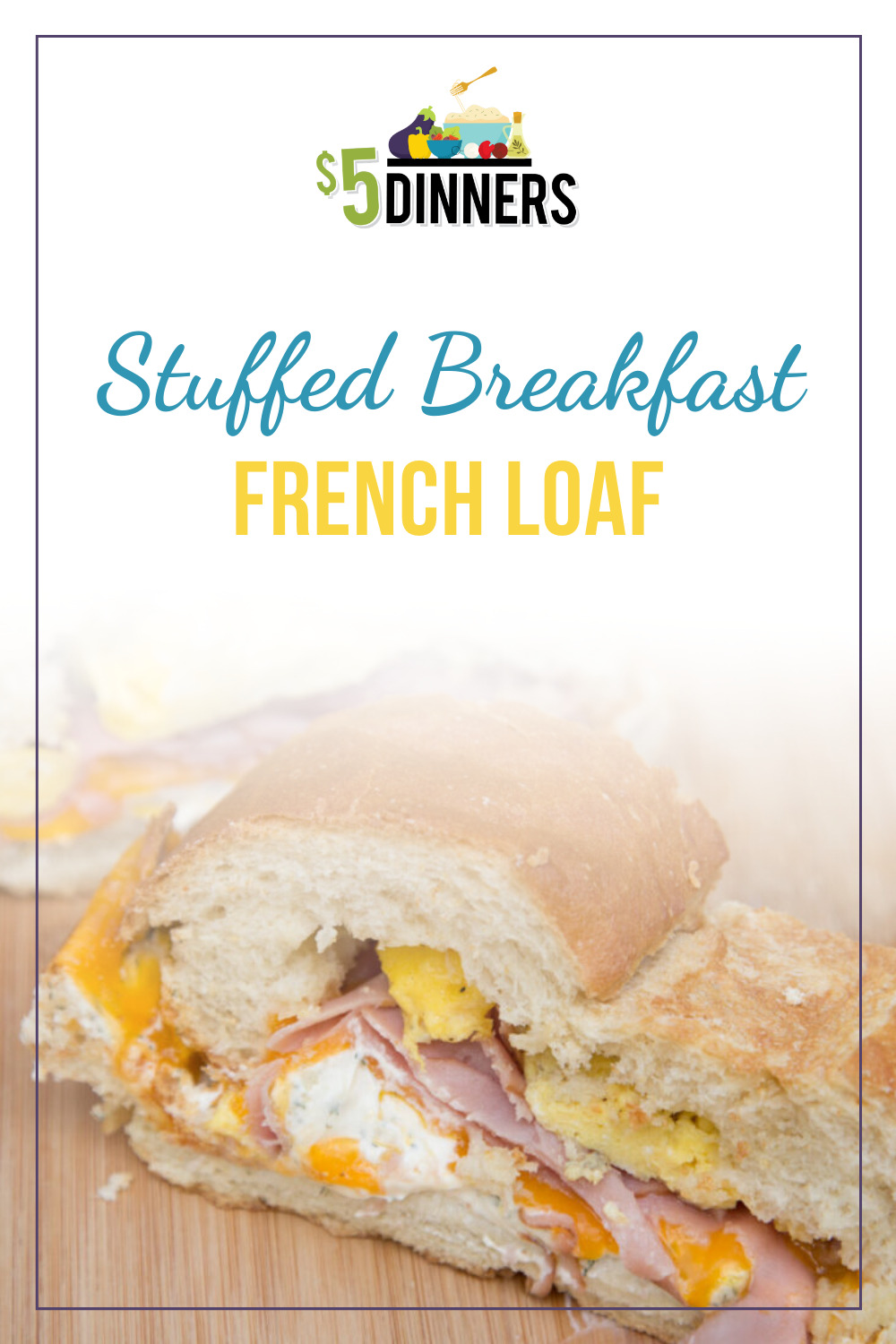 Brinner – just might be our family's favorite kind of dinner. What's brinner? It's "breakfast for dinner" – br-inner!
I also love brinners because they usually don't require much thought or energy…but recently I was inspired to use a French loaf with our brinner and the end result — divine!
This is the kind of thing you could order at one of those breakfast places. It's over the top on the flavor (thanks to the sour cream and dill!), but it's super simple to prepare on a weeknight!
Get this on the table and you'll be 'winning at dinner!'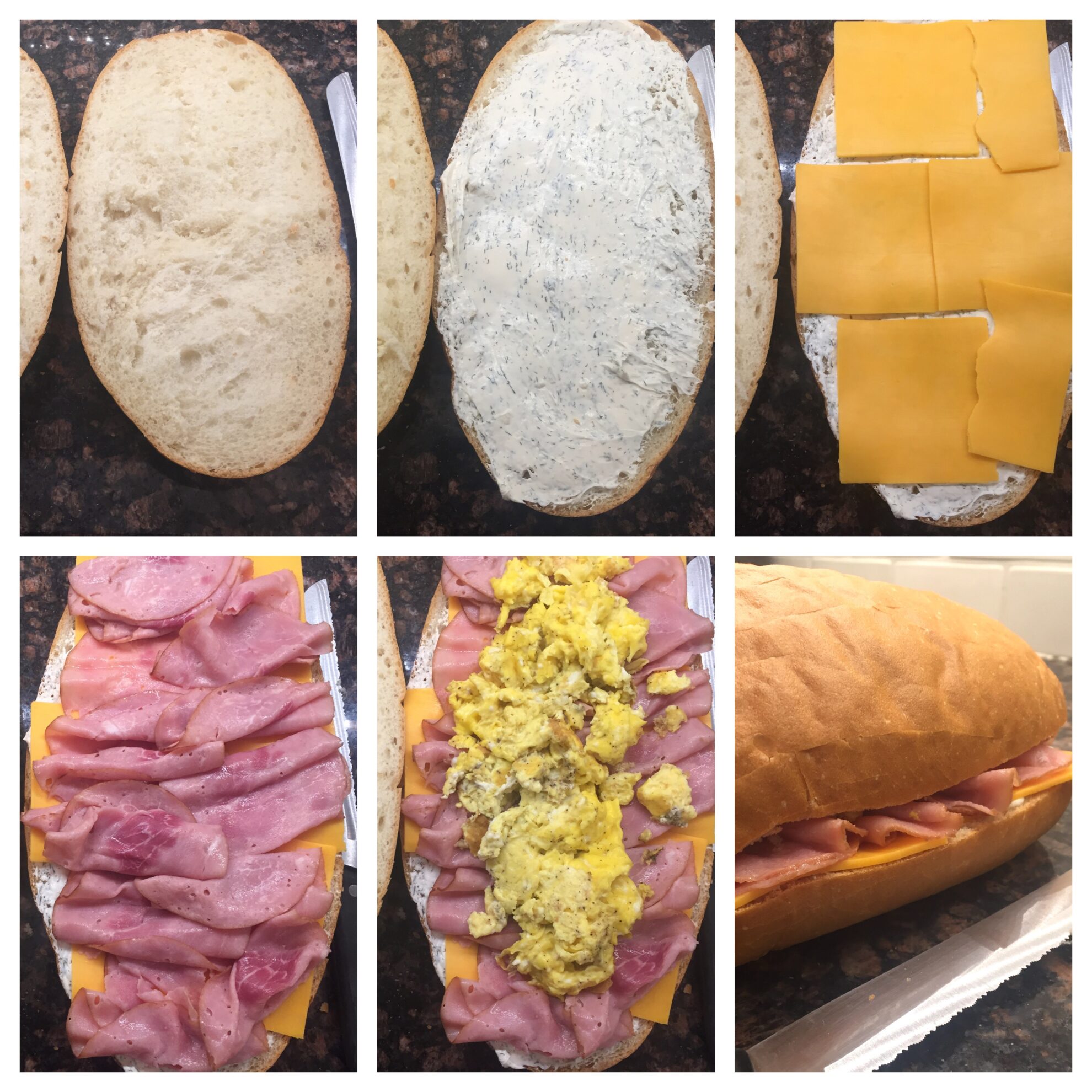 Here's the 'play by play' – taken on my phone! And here's the recipe…
Everything delicious, stuffed between fresh bread!
Ingredients
1

wide french loaf bread

8

eggs, scrambled

12

slices

ham deli meat

8

slices

cheddar cheese

1/2

cup

sour cream

1

tsp

garlic powder

1

tsp

onion powder

1

tsp

dill

Sat and pepper to taste

Fresh fruit, as side dish
Instructions
Cut the French loaf bread in half horizontally and then pull out the bread inside the loaf 'shell.'

Scramble the eggs with a little salt and pepper.

In a small mixing bowl, combine the sour cream, garlic powder, onion powder and dill. (Alternatives: 4 oz. goat cheese or 4 oz. softened cream cheese.)

Spread the sour cream into the French loaf 'shell' and top with the cheese and ham slices. Spoon the scrambled eggs on top. Then, place the top of the bread over the 'breakfast stuffing.'

Wrap in foil and bake at 400 F for 10 to 15 minutes, or until cheese has melted.

Slice and serve with fresh fruit.