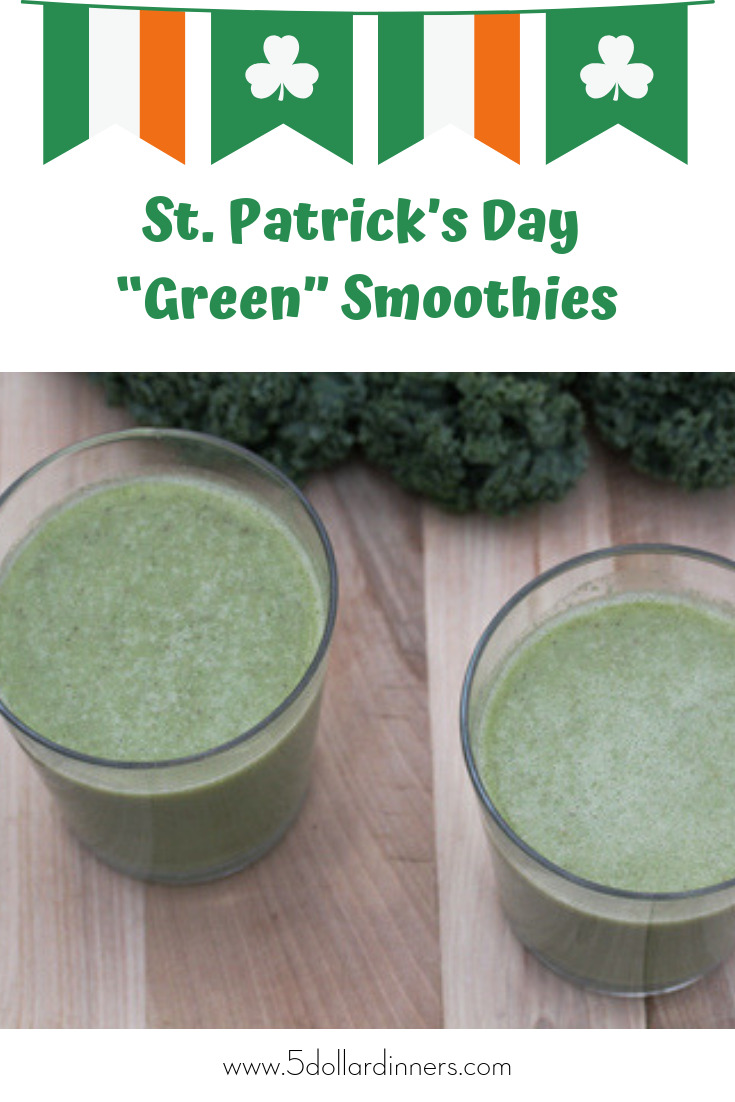 When it comes to making smoothies at our house, I like to make them as "raw" as possible. I find great comfort in knowing that I can get a glassful of nutrients that is filled with deliciousness!
This particular "green smoothie," has 2 green ingredients…kale and kiwi.
The kale cannot be tasted at all. The kiwi gives it a nice little zing. And the kids are sure to slurp it all down.
(Mine did, at least!)
They thought the "green juice" was cool!
And before you let anyone pinch you on the 17th, just tell them that you had a "green smoothie" for breakfast…that has to count for something right?!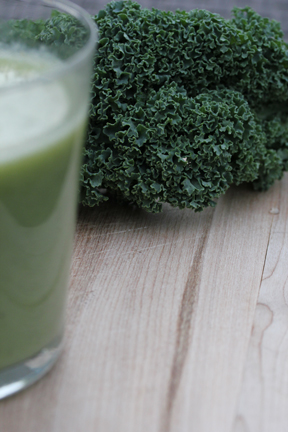 Bring on the vitamins and nutrients!!!
A festive way to start your St. Patrick's Day!
Ingredients
2

medium

bananas

1

kiwi

1

cup

kale, stem removed

1

apple, peeled, cored and cut into slices

2

cups

milk (I used almond)

2

Tbsp

sweetener - honey, agave, sugar

Optional: 2 Tbsp ground flaxseed
Instructions
Place all the ingredients into a blender. Add water up to the 4 cup marker on the blender. Blend until smooth.

Makes 4 8-oz. servings.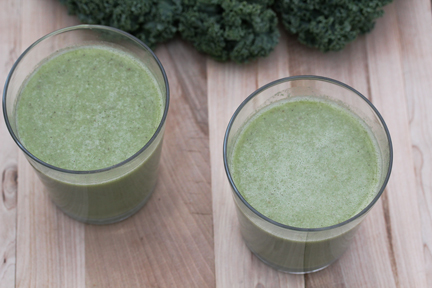 And if you feel the need to indulge after having your uber-healthy smoothie for breakfast, lunch or a snack…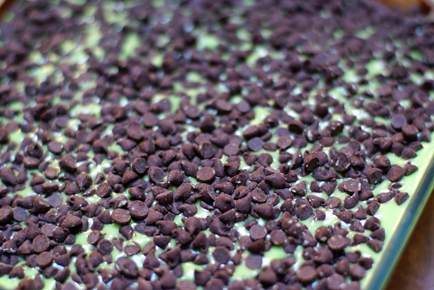 Double Chocolate Mint Brownies…the lazy way! A perfect way to cap off St. Paddy's Day!
*pinch*