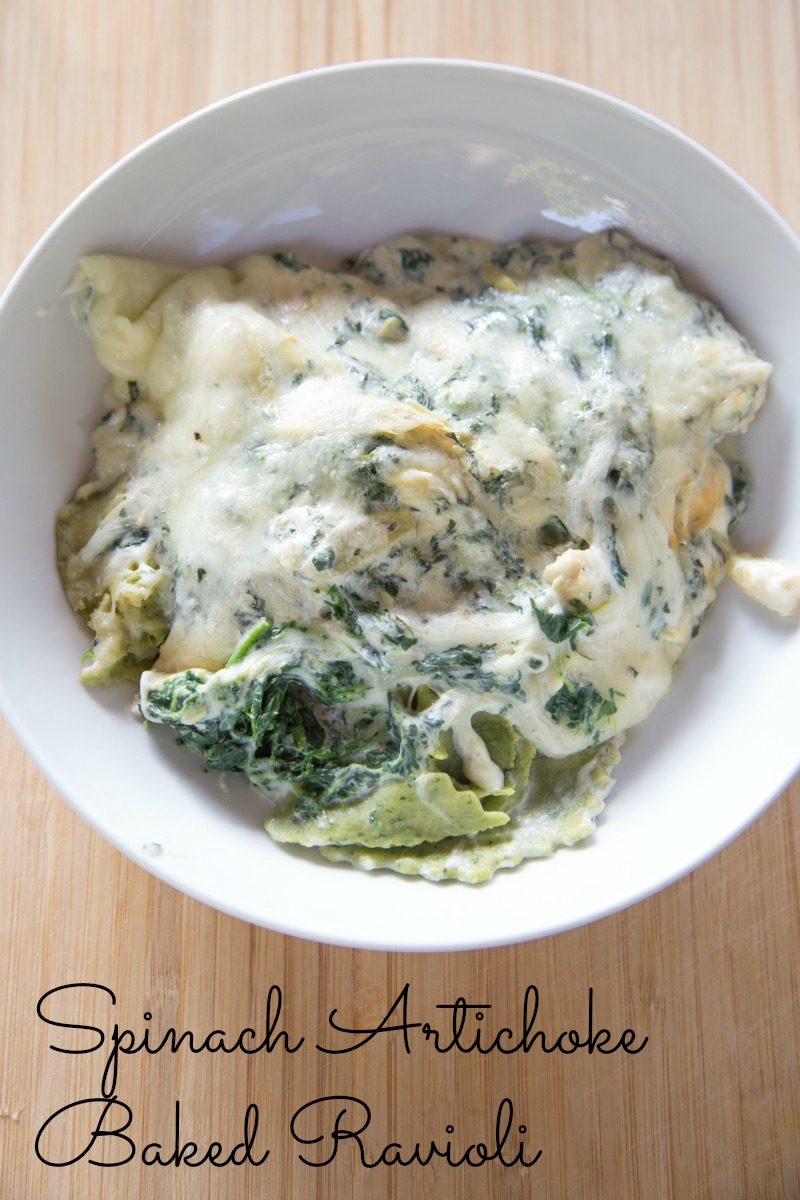 All I really want to say is "you're welcome."
If we were together talking about this recipe over coffee and I slid you the recipe card across the table, I would just say…"try this…and you're welcome."
So…
You're welcome.
Yes, it's spinach artichoke dip…spread on top of ravioli (with some water) and all baked together. The ravioli swells and cooks up underneath the spinach dip…while at the same time, it melts to perfection and covers the ravioli.
Just reading that and I can hear you going…"Thank you Erin. Thank you."
If you're on a low carb diet or even keto, then skip the ravioli and make the chicken version. It's the dip, covering chicken…all the protein, all the good fats and green veggies. Mmmmmmm.
Alrighty…without further ado…there's the "print button" right there. Have at it…
ENJOY!
Beloved spinach artichoke dip on top of pasta!
Ingredients
20

oz

fresh or frozen ravioli*

1

cup

Parmesan cheese

2

cups

mozzarella cheese

10

oz

frozen spinach

8

oz

cream cheese

2

cups

chopped artichoke hearts

2

cups

shredded mozzarella cheese

1

cup

hot water**

Side: salad
Instructions
Preheat oven to 350 F. Lightly grease 9x13-inch baking dish with non-stick cooking spray.

Cook and drain the spinach. Soften the cream cheese.

In a large mixing bowl, add the Parmesan cheese, mozzarella cheese, spinach, cream cheese, and artichoke hearts. Mix well.

Place the ravioli into the base of the baking dish in a single layer (as best as possible). *Use vegetarian ravioli for vegetarian meal. Pour and spread the artichoke sauce over the top. Sprinkle the shredded cheese on top of that.**Pour in the hot water around the edge of the baking dish, so the water gets down underneath with the ravioli.

Bake in the preheated oven for 25 minutes, or until ravioli are swollen and cheesy dip is melted on top.

Prepare the salad.

Serve Spinach Artichoke Baked Ravioli with side salad.